RESERVE ONLINE IN MINUTES
RESERVE ONLINE IN MINUTES
Save 50% see how
No Truck Needed see why
No Heavy Lifting we can help load or move
200+ 5-STAR
REVIEWS
A+ BBB
RATING
LOWEST PRICE
GUARANTEE
Box-n-Go Storage & Moving - as Easy as 1-2-3
1
We Deliver
2
We Pick Up
3
We Store or Move
Store on your driveway or inside our secure facility. Load/unload only once. Ground level access.
I want to:
Are you a student?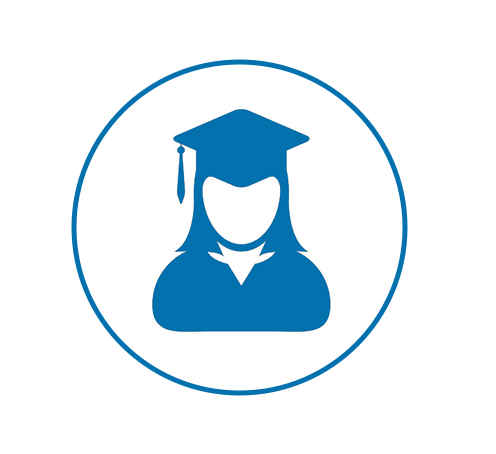 Available Sizes
Box-n-Go - XXL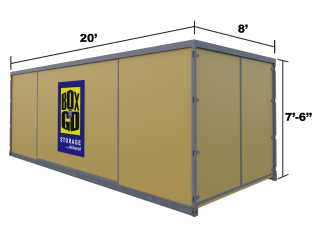 20' Container – all weather.
Perfect for 3-bedroom residence.
5-7 rooms, furniture, appliances, etc.
Learn More
Box-n-Go - XL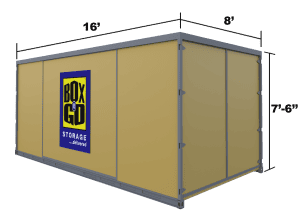 16' Container – all weather.
Perfect for 2-bedroom residence.
3-5 rooms, furniture, appliances, etc.
Learn More
Box-n-Go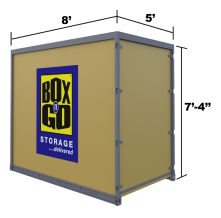 8' Container – all weather.
Modular – works for any need.
Each fits 1-1.5 rooms.
Learn More
I want to:
Are you a student?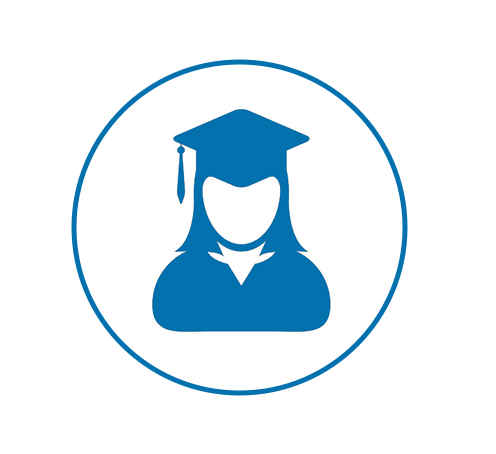 See How Our Services Can Work for You
I want to:
Are you a student?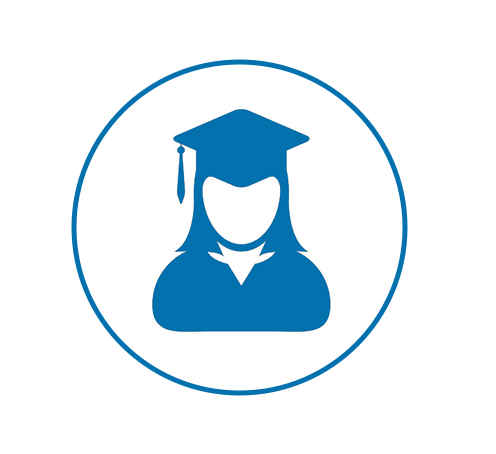 Our Services
Personal & Business Storage
Student Storage
Local & Nationwide Moving
Packing & Loading Help
Moving Boxes & Supplies
Do not see what you are looking for?
What Our Customers Think
I want to:
Are you a student?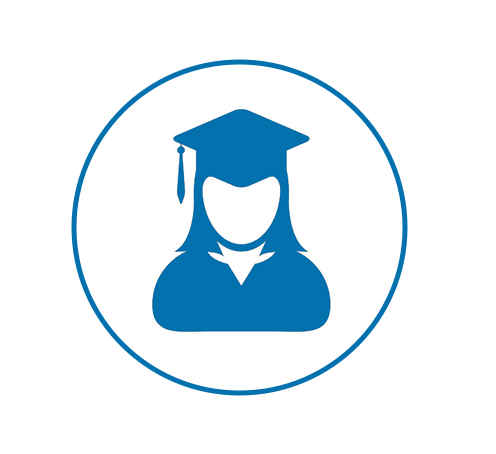 Why Box-n-Go? Here is Our Promise:
We are dedicated to deliver the best solution for almost any storage & moving need, with no gimmicks or hidden costs:
No truck to rent. We deliver storage to you!
Load/Unload only once.
Pay only for space you use.
Secure, climate-friendly facility.
Drive-up access
No Truck to rent…EVER!
Save money and time.
Reduce the risk of accidents and injuries.
No need to pay for gas, insurance & mileage!
Load ONCE Storage Solution!
You only need to load your belongings once!
No need to load and unload it all again into a storage unit.
All containers come with easy ground level access!
Pay Only for the Space You Use!


(if storing at our facility)
No not need to guess on how much space you actually need.
Order an extra 8' x 5' unit. Do not use it – do not pay for it.
Secure, Climate-Friendly Facility!
Highest degree of security and protection.
Our 8' x 5' units are breatheable – no mold or mildew.
No funky smell when your belongings return.
EASY Drive-Up Access!


(if storing at our facility)
Access your units at ground level.
No elevators, ramps, stairs to climb.
Schedule access appointment & drive straight to your units.
I want to:
Are you a student?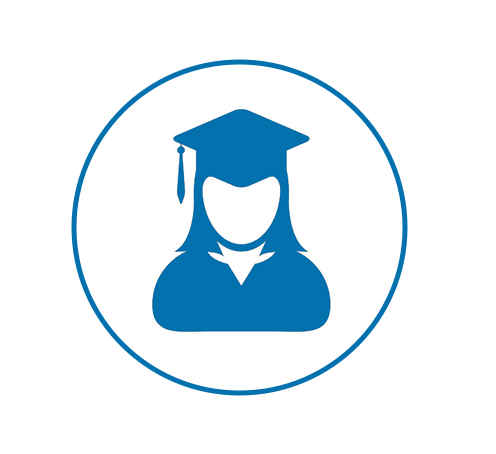 Packing for Palms Storage
Home remodels can be messy and complicated. Even a minor remodel can involve many moving parts, which is why a storage solution is often required. But instead of looking for units of storage 90034 for rent, perhaps a more elegant solution is required. This is where Palms self storage can help you. Here are some questions to ponder regarding home remodeling and storage solutions. If you are searching for  storage 90034, you most likely want to store your furniture or household items.  However, did you know that most storage units have strict guidelines on what you can and cannot store?  When you search for Palms self storage, it's usually important to know what items can be stored, while also knowing which can not be.  While you can store most furniture, belongings, clothing, and art supplies, you want to prevent storing anything that can cause a fire. As much as anything that harms the environment.  It's important to remember, especially, if you want to keep your own items safe. Hence, make sure to follow the guidelines of your storage facility.
Wondering about Palms self storage?
The very first thing you should do, before you have even looked at a single building in Palms, is to get the cheapest storage 90034 locker. Box-n-Go Storage offers affordable Palms self storage solution. This is especially important for protecting anything valuable. If you have a car, you probably can carry your bare necessities with you. But if not, Box-n-Go Storage is certainly your best option. Even if you have a new home picked out already, seems like keeping anything you may not need immediately in storage, will save you a lot of work.
Box-n-Go for Affordable Palms self storage
Storage 90034 is your leverage against bad decisions. Before you sign your name on any lease, there are a few things you should always check in any apartment building. If the building has mailboxes in a common area, make sure it has a working lock. Obviously, this goes double for the door locks on your prospective apartment. Does your building offer storage? If you have been hoodwinked into a sub-par apartment at an outrageous price, keep as much of your stuff in a Cheapest Storage 90034 unit. This will make it much easier to get out of there at the earliest possible moment.
Solving your everyday problems with cheapest storage 90034
This is why storage is so important. The Cheapest Storage 90034 mobile service, as provided by
Box-n-Go Storage,
is ideal. this is because your  Storage unit is delivered to you, and, if you decide to move elsewhere, your storage unit will be delivered practically anyplace.
Do I Need to Empty Out Certain Rooms Before a Remodel?
Depending on the type of remodel you are considering, you may need to empty out rooms before work begins. Say you are working on a client's kitchen. It does not make sense to have utensils, cooking equipment and appliances in there during the remodel. Items will get dirty or damaged, while other appliances are just in the way.
Where Will I Place Items that Need Moving During the Remodel?
The scope of a remodel plays an important role in determining where you will place items that need moving during the process. Say you are remodeling one room in the house. It may be easy for the homeowner to just move those items into neighboring rooms. But if the remodel will eventually include those rooms, it be sensible to use storage units in Palms to store items that are in the way. That ensure the rooms are all decluttered, allowing for a much simpler remodeling process.
Do Traditional Storage Units Near Palms Offer the Amenities Needed?
The big question is ask is whether Palms self storage is the best option for relocating items during a remodel. On the surface, they appear to be a good option. But are there some missing features in this service? Self-storage solutions usually require you to personally bring the items to the facility. That means extra work for the homeowner or the remodeling company. It involves renting a truck, loading that truck and then unloading it at the facility. And it usually means that you must do all that moving in a single day, before you have to give the truck back. Is there a better option?
What is the Best Solution for Relocating Items During a Remodel?
When remodeling a home, Palms self storage solutions offer the best features and affordability. Not only are mobile storage solutions like the ones offered by Box-n-Go within reasonable price ranges, but they come with so many amenities. Mobile storage offers the flexibility needed during a remodel. Say the remodel is minor, such as changing up the flooring and fixtures in the bathrooms. Having a container Palms self storage right outside the house is so useful. You could move the items in the bathrooms and store them in that container – right outside your home. But what if the remodel evolves into something more? Maybe the homeowner decides they want to remodel their kitchen and bedroom too. Mobile storage has you covered. You can take all the items in those rooms, load them into the container and have the company pick up the mobile storage container. They will take it to their secure facility. And when your remodel is done, simply contact the company and ask them to send you the container again. Now you will get your loaded container outside your doorstep, ready for you to unload. And you can spend as many days as you need unloading the items and setting up your newly remodeled rooms! It is so easy to incorporate Palms self storage solutions with a home remodel. There is no need to stuff items into other rooms or use inconvenient self-storage solutions. Mobile storage offered by companies like Box-n-Go is the superior service for home remodeling projects. When you are searching for Palms self storage, here's a list of things you should not store:
A list of prohibited goods at storage place 90034
Aerosol cans
Ammonia
Ammunition
Car batteries
Charcoal, lighter fluid
Chemistry sets
Kerosene
Liquid bleach
Loaded guns
Matches
Nail polish or Nail polish remover
Paint thinners
Paints/varnishes
Pesticides
Poisons
Pool chemicals
Propane or Butane tanks
Weed killer
Cleaning solvents
Darkroom chemicals
Fertilizer
Fire extinguishers
Fireworks
Fuels/oils
Household batteries
Searching for storage facilities near 90034 and self storage near me 90034 just got easier!
A highly recommended option for Palms self storage is to use
Box-n-Go Storage
.  They offer mobile storage units which are delivered to your location.
What can you store when searching for storage 90034?  Here's a list of some of the things you can usually store:
Furniture
Household appliances
Clothes
Towels and Linens
Art Supplies
Gym Equipment
Musical Instruments
Sports Equipment
Business Documents
Photos
Electronics
Business Inventory (Non-flammable items)
Searching for Palms self storage is easy as 1-2-3!
When you search for Palms self storage, you want to make sure the storage provider you choose offers flexible options. At Box-n-Go, we will deliver are breathable storage units right to your doorstep.  This way you can pack what you need into a storage unit. Also, once you are done, we will come pick up your belongings and store them in our safe and secure storage facility. If you are searching for self storage 90034, most likely, you may want a storage facility that is close as possible to your place of residence. This way you don't have to worry about a long commute. Especially when packing or picking up your belongings. Box-n- Go storage around 90034  offers flexible and affordable storage units. All are stored at our safe  storage warehouse that you can access for free! Therefore, you can feel at ease when you choose Box-n-Go storage and end your search for Palms self storage. While we believe you should be able to store items for your convenience, we also care about your safety. We want to prevent your belongings from damage, as a result. That's why we restrict certain items, because they can cause harm to not only your belongings, but to our staff as well as belongings of others. However, let's not focus on too much of what you can't store. Maybe we should also focus on what you can store! There are a wide variety of items that you can store that will have you searching for Palms self storage.  Most likely, if you are searching for storage 90034, you want to store some of the items listed below.
Packing Tips for Palms self storage
Follow the many packing tips on this site alongside the 5 tips below to make your storage a success.
Precious old photos are liable to curl over time. To keep them flat use a quality album or keep them between taped pieces of cardboard. Larger pictures can be kept rolled in tubes
Mattresses should be covered and stored on edge to save space.
Use textile dust sheets to protect furniture and treat wood surfaces with a polish before storing.
Use a wardrobe box to pack clothing on hangers to reduce creasing.
Whenever possible stack large furniture like dressers or tables top-to-top to save space.
Guidelines for Larger Items Preparation for Palms Self Storage
Check the manual for any specific moving instructions for appliances and other electronic equipment.
Keep the tub of your washing machine from moving around during any move by filling the drum with items like stuffed toys, blankets, towels, and linens.
Ensure that any loose components in your refrigerator (including ice trays and crisper drawers) are held secure. If there are any exposed coils these should be padded to protect them while they are moved to protect them.
When breaking apart a bed, use tape or twine to keep the parts in one place.  Keep screws and fixtures in a bag tied to item
Fill drawers in furniture with wrapped items or clothing. Keep entire draw furniture covered with a curtain, blanket or sheets. Do not tape drawers shut as the wooden finish can be damaged.
Cover tables with a curtain, blanket or sheets.  Remove legs when possible. Keep screws and fixtures in a bag tied to item.
Palms self storage is easy to find
When it comes to searching for a Palms self storage, many people underestimate how many storage units they actually need. While our storage units are spacious, it's usually best to take an inventory of all of your items. Because this will help you see how many storage units you really need. If you are unsure of how many storage units you need, we can help. You can rest assured, when you search for Palms self storage, we have knowledgeable staff members who will guide you in the right direction. Due to the fact that we offer affordable and flexible storage solutions, many customers prefer us!
Find a Palms self storage that comes to you!
Also, please remember that all self storage units from
Box-n-Go
Storage are breathable, preventing mold and mildew build-up. Cheapest Storage 90034 locker from
Box-n-Go Storage
will be invaluable when it comes time to move. Palms storage service offered by Box-n-Go Storage is also a great way to protect anything you own from theft. Or to keep materials that you have collected but don't use from taking up your living space. Don't worry too much, as long as you keep your eye out for potential hazards, apartment living is a great lifestyle for anyone. Some people might even
call
it the adventure of a lifetime. A cheap Palms self storage unit from Box-n-Go Storage offers great storage option at affordable prices. This is your best solution to any storage and moving dilemmas you may face. If you looking for Palms self storage online,  you want a storage facility close to you. Most likely, you are looking for a convenient place for you to grab your items and go whenever you please. We noticed that when our clients search for Palms self storage, they are visiting our storage facility weekly.  Some people store their extra cleaning supplies, while others store their instruments and sporting equipment.   So, when it's time to clean or take a music lesson, they come grab their things and go.
You no longer need to search for Palms self storage
At Box-n- Go storage, we provide a wide variety of affordable and flexible storage solutions. Cheapest Palms self storage solutions that you love. Whether you need a
storage
unit for a few weeks or a few years, you can rest assured we have a plan for you! Whether you need storage units for a week or a year, we have affordable solutions for all of your storage needs. You can see how easy
storing
your items can be!  Search for a Palms self storage and find out how Box-n-Go can help you with all your storage needs! The units delivered are a standard 5′ wide 8′ long and 7′ high and you can order as many units required for your storage units in Palms requirements.  They are ground level loading making them easy to pack at your own convenience.
Compare for yourself
There are lots of self storage options out there. Select the best one:
Public Storage 90034 – 3773 S Durango Ave, Los Angeles, CA 90034
Price Self Storage – 10151 National Blvd, Los Angeles, CA 90034
National Boulevard Self Storage – 10321 National Blvd, Los Angeles, CA 90034
Box-n-Go can also provide services in the neighboring cities:
Culver City, CA,
Century City, CA
,
Beverly Hills, CA
,
West Hollywood, CA
,
Westwood, CA
,
Westside, CA
,
Bel Air, CA
and many other locations in
Los Angeles
and
Orange County
.