RESERVE ONLINE IN MINUTES
RESERVE ONLINE IN MINUTES
Save 50% see how
No Truck Needed see why
No Heavy Lifting we can help load or move
200+ 5-STAR
REVIEWS
A+ BBB
RATING
LOWEST PRICE
GUARANTEE
Box-n-Go Storage & Moving - as Easy as 1-2-3
1
We Deliver
2
We Pick Up
3
We Store or Move
Store on your driveway or inside our secure facility. Load/unload only once. Ground level access.
I want to:
Are you a student?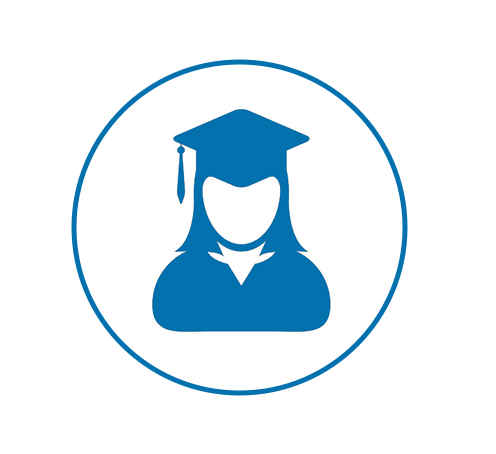 Available Sizes
Box-n-Go - XXL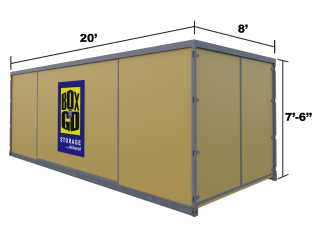 20' Container – all weather.
Perfect for 3-bedroom residence.
5-7 rooms, furniture, appliances, etc.
Learn More
Box-n-Go - XL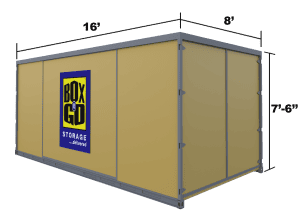 16' Container – all weather.
Perfect for 2-bedroom residence.
3-5 rooms, furniture, appliances, etc.
Learn More
Box-n-Go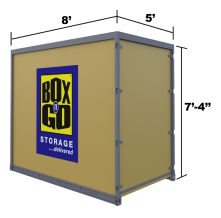 8' Container – all weather.
Modular – works for any need.
Each fits 1-1.5 rooms.
Learn More
I want to:
Are you a student?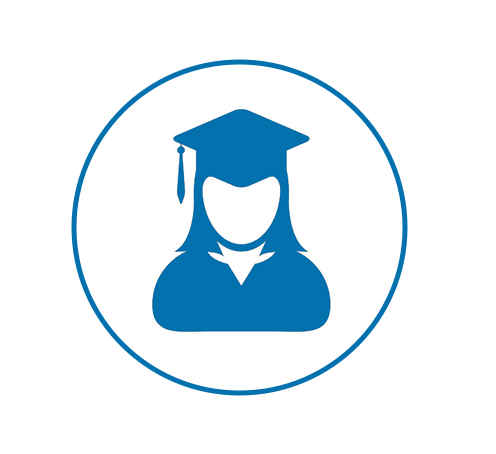 See How Our Services Can Work for You
I want to:
Are you a student?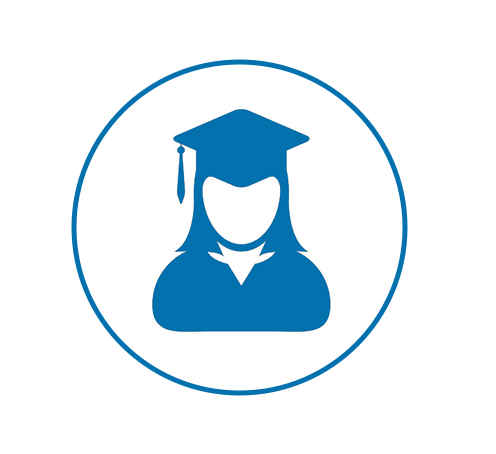 Our Services
Personal & Business Storage
Student Storage
Local & Nationwide Moving
Packing & Loading Help
Moving Boxes & Supplies
Do not see what you are looking for?
What Our Customers Think
I want to:
Are you a student?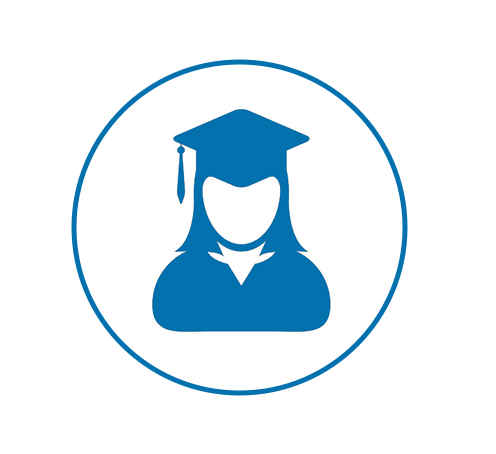 Why Box-n-Go? Here is Our Promise:
We are dedicated to deliver the best solution for almost any storage & moving need, with no gimmicks or hidden costs:
No truck to rent. We deliver storage to you!
Load/Unload only once.
Pay only for space you use.
Secure, climate-friendly facility.
Drive-up access
No Truck to rent…EVER!
Save money and time.
Reduce the risk of accidents and injuries.
No need to pay for gas, insurance & mileage!
Load ONCE Storage Solution!
You only need to load your belongings once!
No need to load and unload it all again into a storage unit.
All containers come with easy ground level access!
Pay Only for the Space You Use!


(if storing at our facility)
No not need to guess on how much space you actually need.
Order an extra 8' x 5' unit. Do not use it – do not pay for it.
Secure, Climate-Friendly Facility!
Highest degree of security and protection.
Our 8' x 5' units are breatheable – no mold or mildew.
No funky smell when your belongings return.
EASY Drive-Up Access!


(if storing at our facility)
Access your units at ground level.
No elevators, ramps, stairs to climb.
Schedule access appointment & drive straight to your units.
I want to:
Are you a student?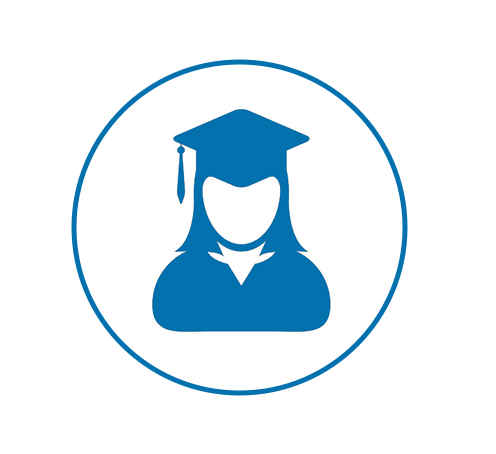 Self Storage West Hollywood, CA
When any couple is starting a family, they should consider self storage. The addition of a baby turns their whole world upside down! One of the key decisions is where to establish a nursery to become the child's future bedroom. In this day and age many people do not have the luxury of large homes. And in the current economic climate do not have the option to move to one. One option is to free up a room in your home for the nursery by using West Hollywood storage units. Residents can use the services of self storage West Hollywood offered by
Box-n-Go Storage
.
Newsflash: Mobile Self Storage West Hollywood Now Available
Big news, Southern California! You now have the option to go mobile when you choose self storage in West Hollywood California. Are you not sure what that means? Keep reading for helpful details on a more flexible and convenient way to store your belongings.
Box-n-Go offers affordable self storage West Hollywood area.
They will deliver a mobile unit anywhere for self storage. Self Storage West Hollywood families can then use the storage container as an ideal way to make room for a nursery. It can happen by allowing you to place your belongings in the container in your own time. Hence, you no longer have to drive to a remote facility as the container is delivered to your door. The mobile 90048 storage unit is then collected at your convenience to be placed in our secure and humidity and temperature controlled storage facility. The advantage is that you do not need to be involved in a tiresome journey to and from a self-storage site. There is no need for packing and unpacking at both ends. Therefore, when you are an expectant couple all your time is precious and it can be your ideal solution!
Affordable and Convenient Storage
Did you know there was an affordable, easy alternative to traditional public storage West Hollywood CA? Box-n-Go, your local storage and moving specialist, serves a majority of So Cal. We offer residential and business customers a smarter means of storing goods for both short and long term needs. The days of dragging your things to self storage West Hollywood CA are over. Are you not familiar with mobile self storage West Hollywood? Then you may think there's only one solution for freeing up space and storing your goods. You know, the process of going to a traditional public storage West Hollywood CA facility and dealing with all the hassles of moving everything over yourself. We are faced with a wide choice of options both premium and inexpensive when it comes to West Hollywood Storage.  However, all choices have their advantages and disadvantages. But whatever route you take you should use your storage effectively.
Tips for Using the Storage More Efficiently
In order to make the most of West Hollywood storage you need to organize it correctly. Follow the following steps
The first thing that you need to do is classify your items that you need to store.  Household furniture, appliances, clothes and books just require ordinary storage facilities.
If you own some antiques or delicate items, you may have to seek out storage facilities that offer controlled temperature and humidity.
Be creative in using the storage space.  Whenever possible, store large items such as furniture vertically to save on space.
Fill in hidden spaces with smaller items that have to be stored.
Drawers should be used to store clothes, books and other items.
Box-n-Go Storage offer a unique service for West Hollywood residents; they deliver a mobile storage container directly to your home. The benefit over dealing with a regular West Hollywood Storage site is that you do not have to pack items into a truck then drive them to a storage company to unpack into a regular storage locker. We all gather clothing and are often not tidy enough to reduce mess and clutter in our bedrooms.   In many households closet space is at a premium. Hence, one solution to the problem is to use the services of self storage in West Hollywood households have the great option of using the services of Box-n-Go Storage.
How Traditional Storage Works
Here's a list of what's involved with the old-school storage method:
You have to go on-site to a facility offering self storage in West Hollywood California and do all the paperwork to rent your storage unit.
Then you have to pick a day to move your items into the storage units near 90069.
If you don't own a large vehicle, that includes going to a truck rental business.
You then have to drive the truck to your home or business.
Next, it's time to load up the truck.
After you've packed it up, you have to drive to the traditional self storage West Hollywood location.
There, you need to unpack everything from the truck and stack it all in your storage unit 90069.
Not done yet! You must return the truck the same day…with a full tank of gas, which means stopping at a gas station.
Finally, you can drop off the truck and head home.
Whew. It's exhausting just thinking about all of those steps. However, you can make it easier. Now, take a look at how streamlined the whole process is when you go with mobile self storage in West Hollywood California.
Simple steps to store your stuff with Box-n-Go storage:
Make one call to rent your mobile storage containers and schedule a day for them to be dropped off at your location.
Pack up your storage containers at your own pace.
Just call to arrange a pick up for your belongings when you're ready to have them hauled away to Box-n-Go's safe, secure self storage facilities 90048.
That's it. So ask yourself, wouldn't you be better off going with mobile self storage West Hollywood CA? Get more convenience and fewer hassles with Box-n-Go storage unit 90069 service. Moving and storage are plenty stressful as it is. But now take a load off, literally, by doing half of the heavy lifting with Box-n-Go. You can order the number of right-sized storage containers you need so you don't pay for space you don't use. In addition to that, you won't be locked into any long-term contracts, but you can receive a long-term discount. Therefore, get a free, no-obligation quote today, and make the most of the easy way to do public storage West Hollywood CA.
There is no shortage of self storage 90048 "horror" stories. While looking for self storage West Hollywood maybe you've heard the following:
My items cab be stolen while in storage
After I get my items out of storage, my place was infested with bed bugs
The storage facility lost my items
I risk my items going up for sale if I don't pick them up on time
Storage units West Hollywood CA are too expensive
Mold and mildew ruined my items
Why Box-n-Go is Different
Whatever scenario or situation you heard or experienced is unfortunate. There are many storage facilities near 90048 that simply don't care about the safety and protection of your items. This is why it's imperative for you to research a wide variety of self storage West Hollywood options. Whether you are moving or need to more about how self storage works, you can find out all you need to know with Box-N-Go storage. While other storage companies follow a traditional moving and storage method, Box-n-Go likes to take an innovative approach to the moving and storage industry. While we admit, when you place your items in self storage, nothing is 100% guaranteed. But we can assure you that we have a proven track record and hundreds of satisfied clients.  At Box-n-Go we make every effort that ensures your pleasant storage experience. Not a self-storage horror story.
What More Box-n-Go Offers
For starters, Box-n-Go is not a traditional self storage facility. We provide portable storage units to our customers. This way our customers can have a delivery of their storage unit to their new address or they can keep it at our secured warehouse. At Box-n-Go Storage West Hollywood, you will experience the following:
You will save money because there is no need to rent an expensive moving truck.
Save time because Box-n-Go self storage 90046 will pick up and deliver your packed storage units.
Feel at ease knowing your items are safe and secure in our secured storage space near 90046.
You will be glad to know that our storage units are breathable, which prevents mildew and mold.
Have peace of mind knowing that our storage units are clean.
You can retrieve your items for our West Hollywood self storage facilities near 90046 with ease!
Top Notch Security in Box-n-Go Unit
Security is one of the most important considerations when choosing a storage room near 90046. West Hollywood storage facilities must be primarily judged on this aspect if you are going to store valuable items such as jewelry, electronics and heirloom pieces.
Look for a self storage unit with secure surrounding walls and ceilings to prevent employees and other clients from seeing inside your unit. This is a basic feature that many West Hollywood public storage companies offer.
Choose a gated storage facility that will give you a personal gate code. This ensures that only you will have access your items. Gate codes are also useful in tracking the days and times of the tenants in necessary.
In addition to giving you your own gate code, there are also storage facilities that install individual alarms in storage units near 90046.
Facilities install security cameras in almost every storage facility 90046. With these cameras, the facilities monitor all the entries in the storage.
Box-n-Go West Hollywood self storage offers a flexible approach and can provide mobile storage space. West Hollywood residents can have units delivered to their door. This storage unit provides an ideal way to store by allowing you to pack and place your belongings in the container in your own time.  The container is low loading with easy access so no lifting problems.  The Storage West Hollywood facility ensures your any valuables are safe in the storage unit.
Box-n-Go storage – the ultimate West Hollywood storage units solution!
When it comes to self storage, you want a clean, safe and secure environment. Luckily, Box-n-Go West Hollywood storage facilities can provide you with that and more. We offer storage units West Hollywood at an affordable rate and a wide variety of other moving and storage options. Call us today and ask us how we can help you have an effortless storage experience. Having said the above, should you, for any reason, find that our services are not for you, please seek free to check out the offerings from some of our best competitors in the area:
Farmers Market Self Storage – 111 The Grove Dr
Public Storage West Hollywood CA – 6801 Santa Monica Blvd
West Hollywood Public Storage – 6840 Santa Monica Blvd
Suncrest Self Storage West Hollywood – 8148 Sunset Blvd, West Hollywood, CA 90046
Public Storage 90069 – 6202 Willoughby Ave
Public Storage 90048 – 5570 Airdrome St
How To Ensure a Hassle Free Storing Experience
When considering storage unit West Hollywood, residents should examine closely the flexible benefits offered by using Box-n-Go Storage. They supply mobile storage units that they can deliver to any West Hollywood location. Storage units are of a standard size 5 x 7 x 8 feet. To ensure a positive mobile storage container experience please consider the suggested guidelines.
Keep your frequently used items at the front of your unit where you can get at them easily.
As you load your container, make a simple drawing that shows where items are placed.
Protect your furniture with covers designed for the item.
Make the best use of your storage area by stacking to the ceiling, working from heaviest items on the bottom to lightest items on top.
Use your refrigerator or other furniture items to store things like linens, books or CDs.
Wedge the door of any appliances open so air can circulate inside them.
Leave a little space between the walls of your unit and your stored items to allow for ventilation.
If you're storing any fuel powered item like a lawnmower, drain the tank to prevent any fire risk before you put it in your unit.
After packing and organizing your mobile storage unit, we collect and take the unit to our secure storage facility. So Storage Units West Hollywood made easy without any unnecessary journeys to a remote facility to pack and unpack your possessions. Box-n-Go provides cheap storage units West Hollywood to the following zip codes: 90046, 90048, 90069. Find storage units near West Hollywood that work for you! Box-n-Go can also provide services in the neighboring cities: Beverly Hills, CA, Culver City, CA, Palms, CA, Century City, CA, Westwood, CA, Westside, CA, Bel Air, CA and many other locations in Los Angeles and Orange County.