RESERVE ONLINE IN MINUTES
RESERVE ONLINE IN MINUTES
Save 50% see how
No Truck Needed see why
No Heavy Lifting we can help load or move
200+ 5-STAR
REVIEWS
A+ BBB
RATING
LOWEST PRICE
GUARANTEE
Box-n-Go Storage & Moving - as Easy as 1-2-3
1
We Deliver
2
We Pick Up
3
We Store or Move
Store on your driveway or inside our secure facility. Load/unload only once. Ground level access.
I want to:
Are you a student?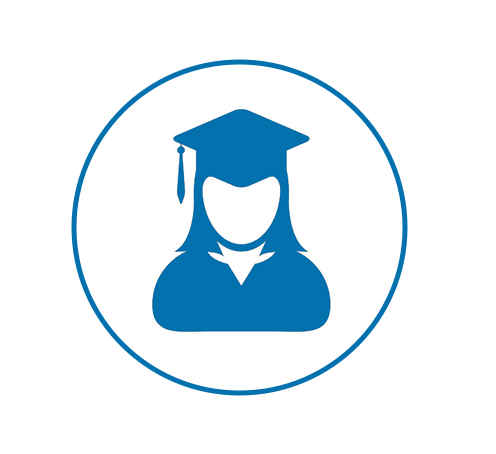 Available Sizes
Box-n-Go - XXL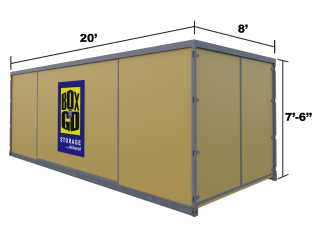 20' Container – all weather.
Perfect for 3-bedroom residence.
5-7 rooms, furniture, appliances, etc.
Learn More
Box-n-Go - XL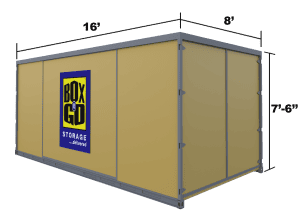 16' Container – all weather.
Perfect for 2-bedroom residence.
3-5 rooms, furniture, appliances, etc.
Learn More
Box-n-Go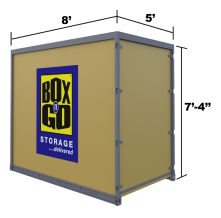 8' Container – all weather.
Modular – works for any need.
Each fits 1-1.5 rooms.
Learn More
I want to:
Are you a student?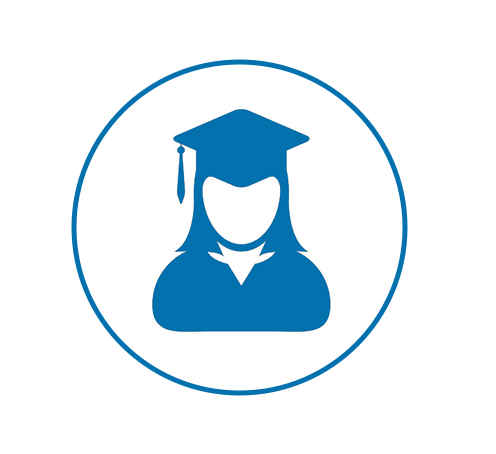 See How Our Services Can Work for You
I want to:
Are you a student?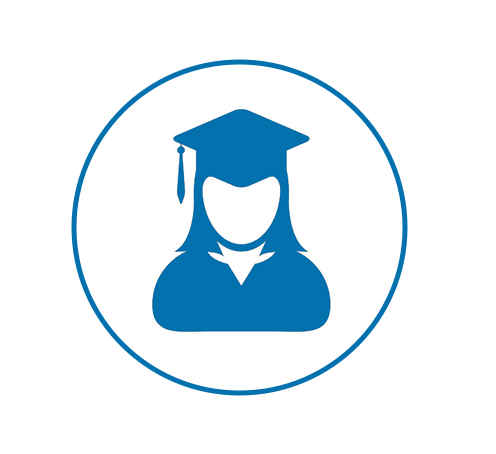 Our Services
Personal & Business Storage
Student Storage
Local & Nationwide Moving
Packing & Loading Help
Moving Boxes & Supplies
Do not see what you are looking for?
What Our Customers Think
I want to:
Are you a student?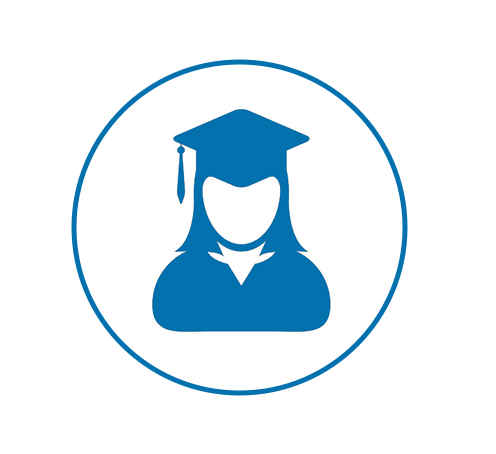 Why Box-n-Go? Here is Our Promise:
We are dedicated to deliver the best solution for almost any storage & moving need, with no gimmicks or hidden costs:
No truck to rent. We deliver storage to you!
Load/Unload only once.
Pay only for space you use.
Secure, climate-friendly facility.
Drive-up access
No Truck to rent…EVER!
Save money and time.
Reduce the risk of accidents and injuries.
No need to pay for gas, insurance & mileage!
Load ONCE Storage Solution!
You only need to load your belongings once!
No need to load and unload it all again into a storage unit.
All containers come with easy ground level access!
Pay Only for the Space You Use!


(if storing at our facility)
No not need to guess on how much space you actually need.
Order an extra 8' x 5' unit. Do not use it – do not pay for it.
Secure, Climate-Friendly Facility!
Highest degree of security and protection.
Our 8' x 5' units are breatheable – no mold or mildew.
No funky smell when your belongings return.
EASY Drive-Up Access!


(if storing at our facility)
Access your units at ground level.
No elevators, ramps, stairs to climb.
Schedule access appointment & drive straight to your units.
I want to:
Are you a student?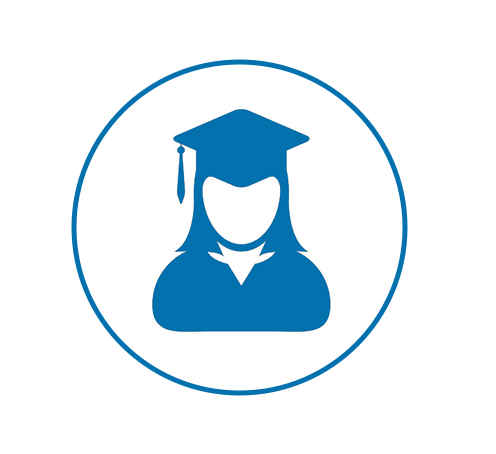 Self Storage Units in Bel Air, CA
Place your belongings in our Bel Air storage today! If you are a collector or an owner of a special masterpiece, you know how important art is.  Therefore, when it's time to move, remodel your home or declutter your space, you want to make sure your art work is in a safe place and away from harm. This is why many people search for storage 90077. When you place your artwork in storage, you can have a peace of mind knowing it's safe and secure.However, if it is an expensive artwork, you probably want to store it in a specialized art storage.
What should you know about storage before you search for Bel Air Storage?
When it comes to storing belongings in a storage facility, it's slightly different than storing valuable items, like the artwork. Since art work means water paint, colors, and canvases, it's important that you store your art work in a climate friendly storage 90077 area. This way you can avoid oil leakage, paint damage, and more. All that plus safety and security. Businesses have many reasons to use Bel Air storage. Say you are hoping to store some seasonal decorations or items, show exhibits or other things that you do not need throughout the year. You are probably thinking that a place offering storage units is your best option. But Bel Air storage is not all it is cracked up to be. Here are three myths about storage that your business should know about before proceeding.
Why do People Need Self Storage?
There are a host of ways we could all benefit from cheap Bel Air storage. The area has many people who seek to improve their income by running their business from home. But, they may not have the space to spare to set up an office or workspace for a business. Therefore, they need cheap self storage near Bel Air service for home business. When you work from home, you have freedom and flexibility thus improving the balance between work and lifestyle.  The freedom from the grind of a daily commute not only gives you valuable extra time but will reduce your workday stress
Bel Air Storage is the Most Affordable Option
Many people assume that Bel Air storage offer the lowest prices. But it is not true. There are other storage options, such as mobile storage, that are equally affordable and offer much better amenities. And many self-storage companies will trick you with low introductory rates. You will be amazed at the price you are quoted for a few months. Then you get your bill for the fourth or fifth month and you are stunned. You are now having to pay two or three times that introductory price for the same service. Businesses need storage for the long-term. Look beyond the introductory prices and gimmicks offered by many self-storage companies.
Self Storage 90077 Offers the Best Value
Even if there is an option for Bel Air storage that is cheaper than everything else, you may be losing out because of those lower prices. Storage units are useful when you are on a very low budget and have no other place to keep certain items. But your business is not in that situation. You may have a limited budget, but it is one that you can stretch depending on the value you are getting. Self-storage facilities are great for finding low monthly prices. But when you start to look at the list of amenities and features, the service appears very thin.
Storage Units Near Bel Air Are Safe
The biggest concern for your business regarding self-storage should be the safety of those containers. A storage unit is nowhere near as safe as these companies make out. If you are storing important files or business documents, you are running the risk of these items going missing. Break-ins often happen at many storage facilities. You don't want to risk that. They spend the bare minimum on security, while others spend nothing at all.
Consider Mobile Storage
If you need self storage near Bel Air for your business, you may want to look into mobile storage. The beauty of mobile storage is that it offers many benefits of self-storage plus so much more. You get the low prices and sizable containers to keep your items. But then you get some added benefits. Mobile units are delivered to your address within the cost of the service. So you can have a container right outside your business, which you can load up in your own time. Then you can have the container sent to the storage company's nearby facility for safe keeping.
More Benefits of Mobile Storage
At Box-n-Go, we have guards that make our facilities very secure. They also feature 24-7 audio/visual monitoring. If you are storing important business documents in your container, you will know they are safe. And, we have safe Bel Air storage. Another perk of mobile storage is how you can get your items back when you need them. Say you add another office location in six months. Get your storage container sent to that location. Then you can store your important documents and other items there. Or you could have the mobile storage company send the box to your existing address every few months, which would allow you to easily unload seasonal items that you use to decorate the store. That is the type of convenience you get with mobile storage!
Do not use bubble wrap and newspaper for art storage!
If you have oil based paintings, or any type of painting for that matter, you should avoid wrapping your art work in bubble wrap and newspaper. Otherwise the damage will result. The the entire piece will be damaged. So, think twice about wrapping before you put your art work in storage. This is very different from when you are storing the regular belongings that can be sent to a regular storage unit near Bel Air, CA.
Store your paintings vertically
It's highly advisable that you store you paintings vertically and from smallest to largest.  If possible, you should try to divide your paintings by using a divider or something that separates the paintings. Again, when you are storing the regular belongings, this is not typically, a requirements. In act, it is often the opposite. When you are packing your storage 90077, you want to pack it as tightly as possible.
Why place your artwork in art storage?
While there are many reasons to place your art work in storage, make sure it is a specialized storage which will protect your masterpieces. When you store your belongings, or any other items, our Self Storage Bel Air California service accommodates just about any other need. Our storage 90077 have many advantages. Some that stand out more than the others. Here are some reasons why people search for storage online:
We deliver your belongings to anywhere Bel Air or out of State
Our secure warehouse ensures the safety of your belongings in storage 90077
Our storage units near 90077 are often used as a temporarily storage
In addition to the reasons above, people prefer our storage and choose Box-n-Go storage units in Bel Air, CA for the following reasons:
You can easily access your storage units
The storage 90077 service is convenient
Storage units 90077 are affordable
We provide Storage units that are  safe and secure
Our service is flexible. it is designed to accommodate your needs
Box-n-Go is reliable
Box-n-Go for Cheap Storage Units Near Bel Air Solution
A clutter free workspace or stock warehouse can be yours when you utilize cheap storage, Bel Air is served by
Box-n-Go Storage
which offers the easiest most flexible route to storage with mobile units. You can clear one of your rooms or garages into the convenient mobile storage unit. They will deliver and a usable office space or workshop is yours. We eliminate the need for you to make the tiresome journey to and from a self-storage site. There is no need for packing and unpacking at both ends.  We take your belongings  in the mobile unit to the storage facility. That way, your stuff stays safe and sound.
Convenience of Storage
You will have the benefit of the extra space to allow you to work from home. When necessary you can conveniently have your mobile storage unit returned when required. When you have access to cheap storage units near Bel Air, or any place else in Los Angeles and Orange Counties, working and commuting starts and ends at home. However, if our services are not fully addressing all your needs, please feel free to check out the local competitors:
EZ Storage Bel Air – 11470 Tennessee Ave
StorQuest Self Storage – 2531 Sawtelle Blvd
CubeSmart Self Storage – 11820 W Olympic Blvd
Box-n-Go provides self-storage units to the following zip codes in Bel Air, CA: 90077. Find a Bel Air storage unit near you! Whether you are storing artwork or basic household items and furniture, you can rely on Box-n-Go  storage 90077 to provide you with spacious and affordable storage solutions. Call
Box-n-Go
at 1-877-269-6467 and rent a portable storage unit today! Remember, we also offer moving services and help to load your storage unit. You decide how much work you want to do yourself. Or, how much work you want other to do. You decide on when. You decide how long the storage unit will remain on your property. Finally, you decide what storage plan to choose. Box-n-Go can also provide services in the neighboring cities:
Beverly Hills, CA
, 
Culver City, CA,
Palms, CA,
Century City, CA
, 
West Hollywood, CA
, 
Westwood, CA
, 
Westside, CA
and many other locations in
Los Angeles
and
Orange County, CA
.