RESERVE ONLINE IN MINUTES
RESERVE ONLINE IN MINUTES
Save 50% see how
No Truck Needed see why
No Heavy Lifting we can help load or move
200+ 5-STAR
REVIEWS
A+ BBB
RATING
LOWEST PRICE
GUARANTEE
Box-n-Go Storage & Moving - as Easy as 1-2-3
1
We Deliver
2
We Pick Up
3
We Store or Move
Store on your driveway or inside our secure facility. Load/unload only once. Ground level access.
I want to:
Are you a student?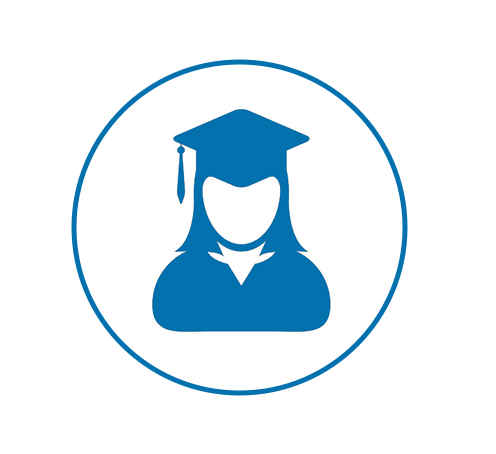 Available Sizes
Box-n-Go - XXL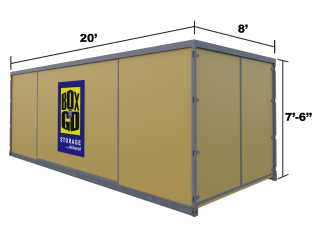 20' Container – all weather.
Perfect for 3-bedroom residence.
5-7 rooms, furniture, appliances, etc.
Learn More
Box-n-Go - XL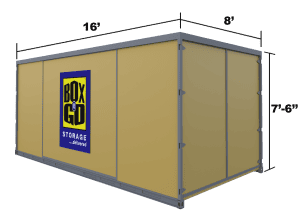 16' Container – all weather.
Perfect for 2-bedroom residence.
3-5 rooms, furniture, appliances, etc.
Learn More
Box-n-Go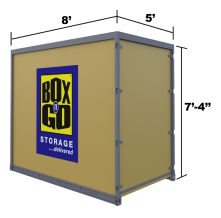 8' Container – all weather.
Modular – works for any need.
Each fits 1-1.5 rooms.
Learn More
I want to:
Are you a student?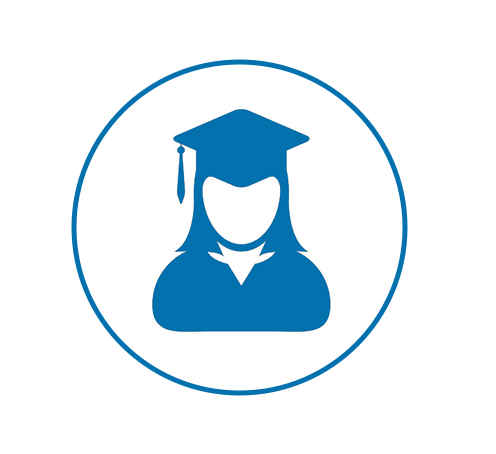 See How Our Services Can Work for You
I want to:
Are you a student?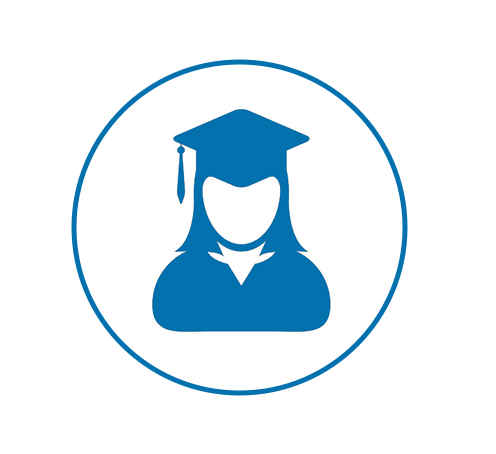 Our Services
Personal & Business Storage
Student Storage
Local & Nationwide Moving
Packing & Loading Help
Moving Boxes & Supplies
Do not see what you are looking for?
What Our Customers Think
I want to:
Are you a student?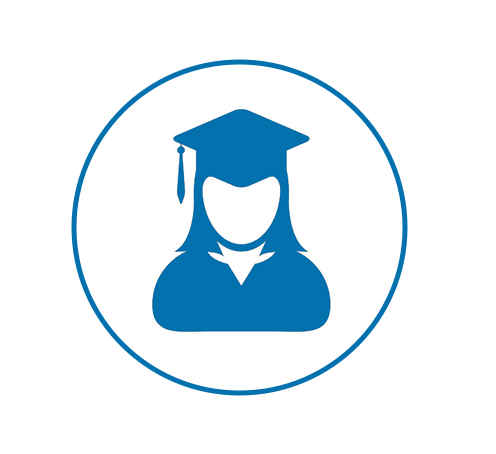 Why Box-n-Go? Here is Our Promise:
We are dedicated to deliver the best solution for almost any storage & moving need, with no gimmicks or hidden costs:
No truck to rent. We deliver storage to you!
Load/Unload only once.
Pay only for space you use.
Secure, climate-friendly facility.
Drive-up access
No Truck to rent…EVER!
Save money and time.
Reduce the risk of accidents and injuries.
No need to pay for gas, insurance & mileage!
Load ONCE Storage Solution!
You only need to load your belongings once!
No need to load and unload it all again into a storage unit.
All containers come with easy ground level access!
Pay Only for the Space You Use!


(if storing at our facility)
No not need to guess on how much space you actually need.
Order an extra 8' x 5' unit. Do not use it – do not pay for it.
Secure, Climate-Friendly Facility!
Highest degree of security and protection.
Our 8' x 5' units are breatheable – no mold or mildew.
No funky smell when your belongings return.
EASY Drive-Up Access!


(if storing at our facility)
Access your units at ground level.
No elevators, ramps, stairs to climb.
Schedule access appointment & drive straight to your units.
I want to:
Are you a student?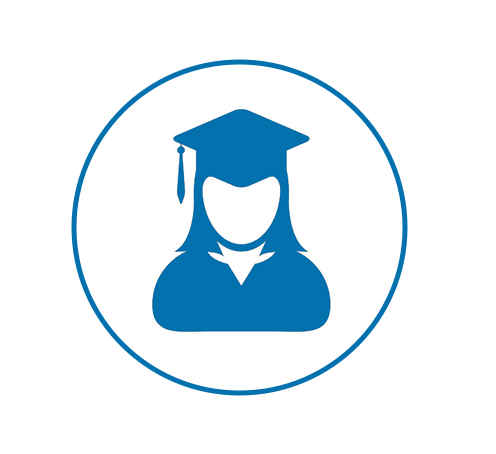 Self Storage Units in Century City, CA
If you live in the Century City area, you are probably used to the frustrations of finding a good storage solution. Finding cheap storage Century City CA is not difficult. However, finding a quality self storage Century City CA solution is another matter. Many of the cheap storage Century City companies are inconvenient and frustrating to use. It is why you may want to find an alternative to cheap self storage Century City CA that will suit your needs. Searching for a self storage near 90067? Whether you are in Century city, or the surrounding area, you can feel at ease. Know that a reliable and secure self storage units near 90067 Century City is just a short drive away from your business. Many businesses are now searching for storage 90067 and using storage as viable options for:
Creating more office space
Storing important files and documents
Easy transport of marketing materials to trade shows and conventions
Overstock of Inventory
Temporary storage until relocating to another area
Storing equipment, tools and utensils for their specific business in  Century City
Problems with Cheap Storage Century City CA
Many of the cheap self storage Century City CA companies have facilities out of the way. It means a long drive to a place where you must store your items. Moreover, you will have to rent a truck to get your items to these cheap self storage Century City CA locations. It is okay if you have no other option. But you can always find more convenient and flexible cheap storage Century City solutions.
What is Mobile Storage?
Have you heard about mobile storage before? It is a type of cheap storage Century City solution that gives you all the flexibility and options that you deserve. With mobile storage from a company like Box-n-Go, you get a pod delivered to your location where you can store your items. The cheap storage Century City is delivered, and you get many days to fill it up. When it is filled, call the cheap storage Century City CA company, and they will come and take it away. When you use this service, you can either have your items delivered to another location or a Century City storage center. It is the perfect cheap storage Century City CA solution. You do not have to rent a truck or rush the process of storing items. It is the cheap storage Century City CA that will let you store your items comfortably – whether it takes you a day or two weeks.
Why choose Box-n -Go self storage Century City for your business needs?
Many businesses prefer to search for Box-n-Go storage Century City, because we offer easy access to your items. This means, you don't have to wait  weeks to get your most important documents. We also offer delivery of your storage unit to your desired location or surrounding areas. Whether you are moving your office building, attending a trade show, or have a corporate event, you can rely on Box-n-Go self storage Century City. We will deliver your storage unit to you when you need it most.
Features of Box-n-Go storage units in Century City
Many businesses prefer Box-n-Go storage Century City for the following reasons:
Flexibility- We provide a wide array of storage solutions for most industries, and residents
Affordable- We offer affordable monthly payment options
Convenient- We deliver your packed storage to anywhere in the 90067 area
Safe- Your business documents will be safe and secure in our modern storage center with state of the art security and surveillance systems.
Accessible – When you place your business documents in self storage Century City, no need to wait days. Or even hours or weeks to retrieve your items.
Simply,  search for storage, give us a call  and let us know when you will be retrieving your items. And we will provide you with quick access.
Flexibility
With this mobile cheap storage Century City CA solution, you get to decide where your items go. Want them at a storage center? No problem. The company will send the box to a storage center will you are ready to get your items back. You can even visit the storage center to access your storage container if you want. However, you can just have the company deliver the pod from the Century City storage center back to your home – or another location – when you need your items again. Another benefit of this approach is that most people underestimate the amount of items they really have. Therefore, they search for cheap self storage Century City CA without a realistic idea of what space they really need. If you are not sure on how many storage units you need, the best thing you can do is search for storage. Once you find a storage company you like, don't be afraid to ask questions. A good storage company will be able to give you a general idea on how many storage units you need based on all the belongings you plan on putting in storage. With mobile storage the approach is modular, so if you do not use a unit, you do not pay for it. Mobile storage is the solution for cheap storage Century City CA that gives you all the flexibility, affordability and service that you need. When you are considering cheap self storage Century City CA,
Box-n-Go Storage
gives you a great option in using mobile storage units delivered to your home in Century City.  You can then load the unit in your own time ensuring your possessions are secure and safe.
7 Tips to Help You Pack Your Storage Unit Century City Correctly
The units are a uniform size of 5 x 7 x 8 feet. And they load at ground level, so are easy to pack.
Ensure you pack all items in boxes rather than having items loose.   If you use boxes of a consistent size you can stack and store easier.
Stack heavy boxes at the bottom of piles and ensure all boxes are full to reduce the risk of collapse.
Place items in the back of the unit that you won't need easy access to. Store fragile items in drawers so heavy pressure will not be on them.
Leave sufficient space to walk between rows of items boxes for easy retrieval.
Place things that you may need regular  access to near the front of the storage unit.
Dissemble any large furniture items if possible, keep the fixings in a bag taped to the parts and keep components together.
Stand mattresses, box springs and sofas on end when possible to maximize your space.
What Happens Next?
Once carefully packed the storage unit is conveniently collected and to be taken to a secure storage site.  The service provides cheap storage Century City without the usual headaches of traditional self storage facilities. Once at our secure storage warehouse, your units are easily accessible, at the ground level by appointment. All you need to do is call and your units will be ready for you when you come. It does not get any easier than this. Access is very easy and convenient. All we ask is for you to schedule your appointment. Your storage units will be pulled from inside the storage warehouse and placed in a designated special access area. When you come, you will be able to drive up right to your units. This service is FREE to Box-n-Go customers. This service represents an incredible convenience; drive up access at no extra cost!
Call Box-n-Go storage 90067 and let us handle all of your business storage needs.
When it comes to running your business, you want to focus on growth and profitability. Not on  search  for storage 90067. Hence, leave your storage solutions up to us. It doesn't matter if you need to store documents, file cabinets or business furniture.  Box-n- Go has storage solutions for all of your business needs. Call our storage 90067 today at 877-269-6461 and rent one of our affordable storage units! If you think our service cannot address your needs, please check out the local storage companies which will be able to offer good service to you:
SoCal Self Storage – 2240 Sawtelle Blvd
Public Storage 90067 – 11200 W Pico Blvd
StorQuest Self Storage – 2531 Sawtelle Blvd
Box-n-Go is not just about storage!
Box-n-Go offers the convenient self storage solutions. We also offer loading labor and movers. We can take care of all your storage and relocation needs. Whether it is a file storage or storage for your belongings, we got you covered. Our convenient storage units are delivered to your door. Our optional labor help can come to you and load your storage unit. Besides, the loading is  based on the flat rates. You have one company to deal with. You have no worries. If you have an office or a condo, all you have to do is call us. You do not even need to leave your home or office! Box-n-Go can also provide services in the neighboring cities:
Culver City, CA,
Palms, CA,
Beverly Hills, CA
,
West Hollywood, CA
,
Westwood, CA
,
Westside, CA
,
Bel Air, CA
and many otehr locations in
Loas Angeles
and
Orange County
.