RESERVE ONLINE IN MINUTES
RESERVE ONLINE IN MINUTES
Save 50% see how
No Truck Needed see why
No Heavy Lifting we can help load or move
200+ 5-STAR
REVIEWS
A+ BBB
RATING
LOWEST PRICE
GUARANTEE
Box-n-Go Storage & Moving - as Easy as 1-2-3
1
We Deliver
2
We Pick Up
3
We Store or Move
Store on your driveway or inside our secure facility. Load/unload only once. Ground level access.
I want to:
Are you a student?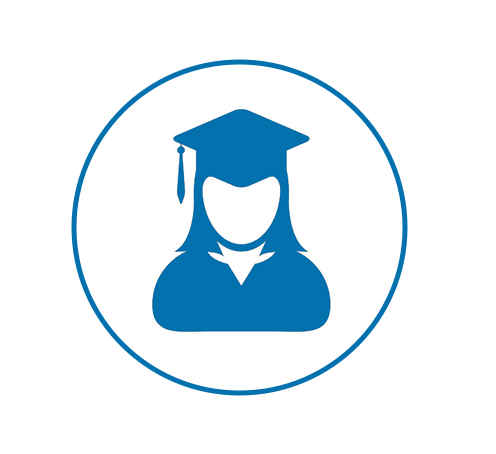 Available Sizes
Box-n-Go - XXL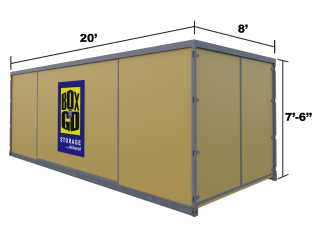 20' Container – all weather.
Perfect for 3-bedroom residence.
5-7 rooms, furniture, appliances, etc.
Learn More
Box-n-Go - XL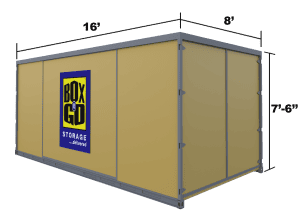 16' Container – all weather.
Perfect for 2-bedroom residence.
3-5 rooms, furniture, appliances, etc.
Learn More
Box-n-Go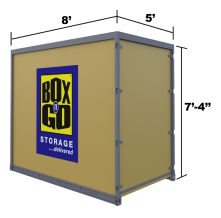 8' Container – all weather.
Modular – works for any need.
Each fits 1-1.5 rooms.
Learn More
I want to:
Are you a student?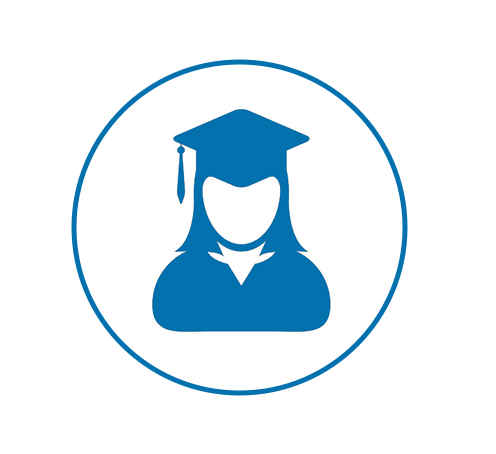 See How Our Services Can Work for You
I want to:
Are you a student?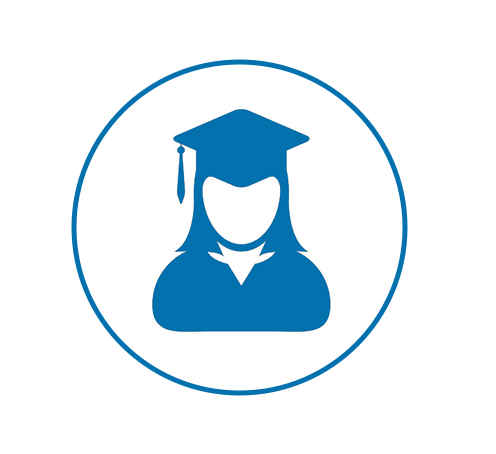 Our Services
Personal & Business Storage
Student Storage
Local & Nationwide Moving
Packing & Loading Help
Moving Boxes & Supplies
Do not see what you are looking for?
What Our Customers Think
I want to:
Are you a student?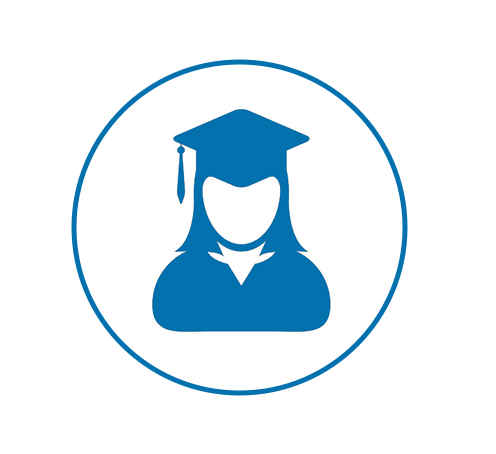 Why Box-n-Go? Here is Our Promise:
We are dedicated to deliver the best solution for almost any storage & moving need, with no gimmicks or hidden costs:
No truck to rent. We deliver storage to you!
Load/Unload only once.
Pay only for space you use.
Secure, climate-friendly facility.
Drive-up access
No Truck to rent…EVER!
Save money and time.
Reduce the risk of accidents and injuries.
No need to pay for gas, insurance & mileage!
Load ONCE Storage Solution!
You only need to load your belongings once!
No need to load and unload it all again into a storage unit.
All containers come with easy ground level access!
Pay Only for the Space You Use!


(if storing at our facility)
No not need to guess on how much space you actually need.
Order an extra 8' x 5' unit. Do not use it – do not pay for it.
Secure, Climate-Friendly Facility!
Highest degree of security and protection.
Our 8' x 5' units are breatheable – no mold or mildew.
No funky smell when your belongings return.
EASY Drive-Up Access!


(if storing at our facility)
Access your units at ground level.
No elevators, ramps, stairs to climb.
Schedule access appointment & drive straight to your units.
I want to:
Are you a student?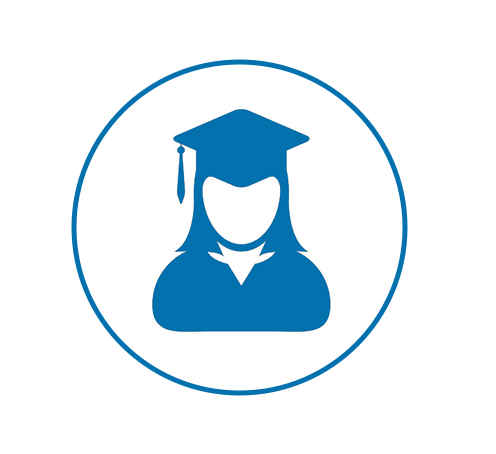 Self Storage Units in Westwood, CA
Many people are skeptical about placing their belongings in self storage Westwood. They often fear that their items will damaged, stolen or infested with bed bugs, if they place it in self storage Westwood. In addition to having common fears about storage units Westwood, most people also think that self storage is too expensive. Therefore, they end up paying way too much in moving expenses and self storage fees,  or even worse, throwing or giving away some of their favorite things.
Self Storage Westwood for Residents
A concern for many Westwood residents is the safety of their homes when they are away for or an extended period of time. This situation arises when we take a long term vacation, leave student accommodations or have to work away. A home is not just bricks and mortar but is a home to our special personal possessions and items of sentimental value that are incredibly important to us. Westwood Storage service from Box-n-Go is an easy solution. Naturally, we can take out home insurance such as building and contents cover but the sad thing is that this will only replace any financial loss. Home security advice of having approved locks and alarms go some way to secure our property. But while these can deter thieves incidents can still occur. A solution for Westwood Storage is to securely store your treasured goods using
Box-n-Go Storage
 mobile storage units. Westwood households therefore can feel assured while away from their home for any extended period.
Why Westwood storage service by Box-n-Go?
With Westwood storage, life has never been easier. Whether you need the storage to help with moving from one home to the next or just have too many belongings for your small apartment, Westwood storage has a solution for that. They will deliver a storage crate to your property. This is a great convenience because you won't have to drive back and forth, rent or borrow a truck, and waste time in traffic. You can pack your boxes and load the crate as you see fit. You are in control of when the storage unit gets dropped off and picked up. Once it is picked up it will be taken to a safe facility where you can access it at the ground level, whenever you need to. The truth is when you leave your items in storage units Westwood, you benefit in the long run.  Here are some primary reasons why self storage Westwood is a good idea:
Save Money
In most cases, when you place your items in Westwood storage, you have to rent your own moving truck. The challenge with renting a moving truck is you have to pay for the truck, insurance, gas mileage, and any repairs if necessary. Also, when you rent  Westwood storage in a traditional facility, you will most likely will be paying for storage space you don't even use! At Box-n-Go Westwood storage, we have our own trucks and we will pick up your packed storage container and deliver it to wherever you need it to go. We also provide you with portable storage containers at an affordable rate. This way you are only paying for the storage containers, and not extra self storage Westwood.
Save time
When you are moving from your home, you simply don't have time to waste. In a traditional self storage setting, you would have to rent a truck, load and unload the truck, then place your items in a storage space. Not with Box-n-Go Westwood storage!  All you have to do is give us a call, and we will take care of the rest. We will deliver a storage container to your home, dorm, and place of business or wherever you are in Westwood. You simply pack the storage container and call us when it's ready for pick-up. Then we come pick up your storage container and deliver it to wherever you need to go.  Hence, giving you more time to focus on other things, instead of worrying about Westwood storage.
Get easy ground level access
There's nothing more frustrating than moving. When your items are in Westwood storage, you can get access to your belongings. At Box-n-Go Westwood storage, all of your storage containers are placed on the ground level for access. This way you can retrieve your items from storage units Westwood CA with ease, when you need them. And the best part of it all is, we don't charge a premium for ground level storage access like most Westwood mini storage facilities.
Safety
At Box-n-Go Westwood storage, we want you to know that your items are always safe and protected. We do these two ways. First, we make sure your items are free of mold and mildew by placing them in breathable storage units. Secondly, we ensure that your items are free from theft, by placing your packed storage containers in our highly secure and safe warehouse in Westwood. The main commitment we have in our lives is our homes; we can have significant monies tied up in our homes even if we do not own it.  A way to ease the financial burden is to take in a paying house guest or lodger. We can make it easier by using the services of companies offering Westwood self storage.  Using self storage means that your furniture, possessions and equipment are still safe but stored away from your home. One company offering an innovative approach that Westwood residents have access to is
Box-n-Go Storage
.  The Westwood storage they supply make renting out a room more straightforward. If we have a spare room in our home it is seldom used to its full potential.  We tend to use it for storage of non-essential seldom used items.  Do you remember that home gym or office you set up in there and are now neglected?  You can turn this room into a rentable room and gain a valuable monthly income as well.
Convenient Self Storage
Not only is the best Westwood storage convenient, it is safe and secure. Your property will be under the watchful eye of surveillance cameras. The facility is well-lit both day and night. It is also protected by fire alarms and sprinkler systems that have been installed throughout the facility. Finally, the warehouse is a clean and dry place to keep your personal property until you need to get to it or have it moved elsewhere. Affordable self storage Westwood is only a phone call away. If you need a place to store everything from furniture to office supplies, you'll find it here. The facility is safe, secure, and clean; not to mention convenient. Self storage Westwood has taken the burden of the heavy lifting off of its customers. They offer the best home away from home for a customer's hard earned property and they take security and safety very seriously. Consider Westwood storage the next time you need a storage solution. So, you're thinking about putting some things into self storage Westwood. That's a smart move. You have your own reason for seeking out Westwood storage, but there's a good chance it's one of these top 10 great reasons to use storage facilities. Read on to know more about getting self storage Westwood.
1. You're Remodeling and can use Westwood storage
Sure, it'll be wonderful once your new floors are in place. But what happens to your comfy sofa or that antique sideboard from your great-grandmother while the construction crew are tromping through your place? Westwood storage can keep your valuables safe while strangers are working in your home.
2. You Need Tool or Equipment Westwood storage
If you're a painter, a decorator, a builder or a landscaper, you take your tools with you wherever you go. But aren't you nervous about leaving them in your vehicle overnight? Give yourself extra peace of mind by keeping them in safe, secure storage near you every night, and pick them up each morning.
3. You're Enjoying the Empty Nest
Your kids have left for college, and while you don't want to throw out all their stuff, you sure could  use of all that room. Go ahead and turn that extra bedroom into a TV room or a library — but save their memories (and their furniture) by taking advantage of Westwood storage. All the Westwood storage understand and value your emotions.
4. You're a College Student Heading Home for the Summer
Sure, you could pay a fortune to schlep all your belongings back to your parents' home (and ignore their grumbling since they don't room for all your stuff). Or you could turn to the Westwood storage to pack them up safely for a few months. Less hassle overall, and no worries about what your summer sublettor might do to your TV and sofa. Westwood storage is there for you.
5. You Might Need Those Files Someday
If you run a business from your home, you know how quickly paperwork can stack up. You don't even need to have all those old invoices, tax returns, and other documents available — until you do. Give yourself the gift of free space by transferring all your old files to convenient storage where you can access them when needed and forget about them the rest of the time. Westwood storage can be really helpful in this way.
6. You Need to keep Ski Stuff in storage
Your family's skis and snowboards take up a lot of room — not to mention all the clothes, helmets, and boots that go along with your favorite winter pastime. Clear yourself some space by storing all that ski equipment in Westwood storage. Getting in touch with storage can be helpful for you.
7. You're in the Middle of Moving
Maybe you're putting your house on the market and you want to stage it for selling. Or maybe your new living space isn't ready for you yet. Make your move easier by clearing extra stuff out of the way and right into Westwood storage. They will be safe in storage.
8. You Just Feel Crowded
If you don't have all the space you need in your home — maybe you've just downsized, for instance — you don't have to go on a binge of getting rid of things you love. Put them in Westwood storage until you're back in a larger space or you're ready to make the tough decisions about what to get rid of.
9. You've Inherited Estate Items
When someone you love passes away, you're rarely in an emotional state to handle big questions like what to do with all their belongings. Here, Westwood storage can come to your rescue. If you find yourself overwhelmed with the contents of an estate, put them in storage facilities to give yourself physical and emotional space to deal with them.
10. You've Got a Baby on the Way
Making room for your new arrival can be tough, but you don't have to make drastic changes (those are coming, anyway!). Turn your spare room into a nursery by putting unused furniture in Westwood storage.
Searching for storage near 90024? Give Box-n-Go Westwood storage a call today!
As you can see, there are many benefits to placing your belongings in storage units Westwood. Whether you are moving, or would like to create more space in your home, call
Box-n-Go storage
today and discover the difference. Should our services not be able address all yuor needs, check out some of the local competition:
Public Storage Westwood – 1606 Cotner Ave
Price Self Storage – 3430 South La Brea Ave
Public Storage 90024 – 1901 S Sepulveda Blvd
Box-n-Go can also provide services in the neighboring cities:
Beverly Hills, CA
, 
Culver City, CA,
Palms, CA,
Century City, CA
, 
West Hollywood, CA
, 
Westwood, CA
, 
Westside, CA
, 
Bel Air, CA
 and many otehr locations in
Los Angeles
and
Orange County
.