RESERVE ONLINE IN MINUTES
RESERVE ONLINE IN MINUTES
Save 50% see how
No Truck Needed see why
No Heavy Lifting we can help load or move
200+ 5-STAR
REVIEWS
A+ BBB
RATING
LOWEST PRICE
GUARANTEE
Box-n-Go Storage & Moving - as Easy as 1-2-3
1
We Deliver
2
We Pick Up
3
We Store or Move
Store on your driveway or inside our secure facility. Load/unload only once. Ground level access.
I want to:
Are you a student?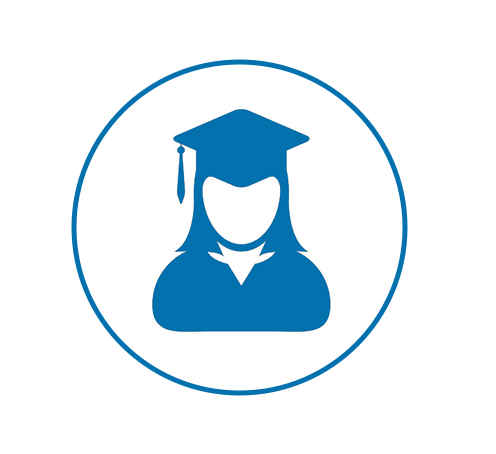 Available Sizes
Box-n-Go - XXL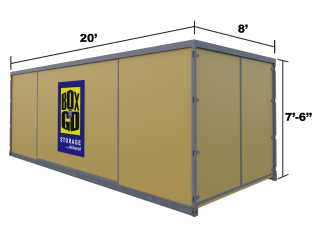 20' Container – all weather.
Perfect for 3-bedroom residence.
5-7 rooms, furniture, appliances, etc.
Learn More
Box-n-Go - XL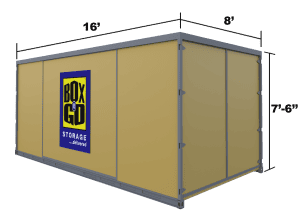 16' Container – all weather.
Perfect for 2-bedroom residence.
3-5 rooms, furniture, appliances, etc.
Learn More
Box-n-Go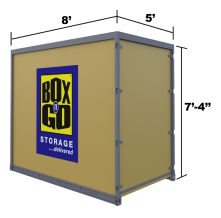 8' Container – all weather.
Modular – works for any need.
Each fits 1-1.5 rooms.
Learn More
I want to:
Are you a student?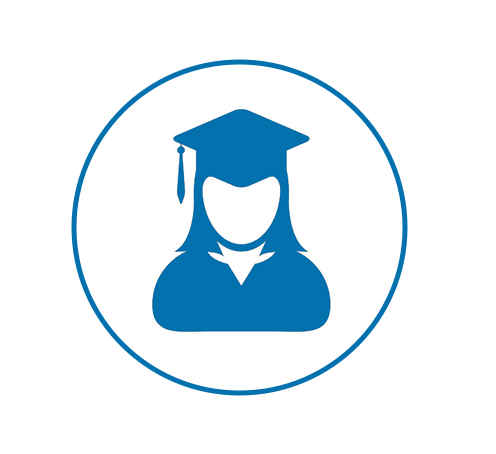 See How Our Services Can Work for You
I want to:
Are you a student?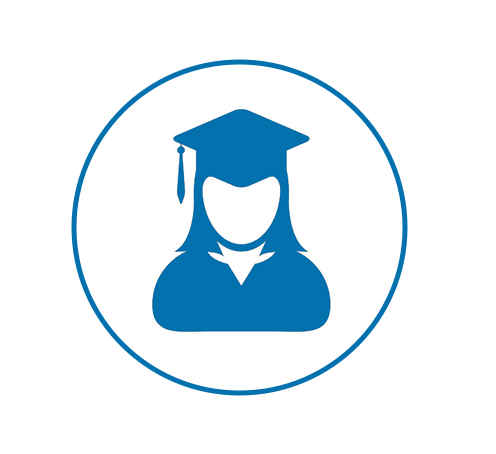 Our Services
Personal & Business Storage
Student Storage
Local & Nationwide Moving
Packing & Loading Help
Moving Boxes & Supplies
Do not see what you are looking for?
What Our Customers Think
I want to:
Are you a student?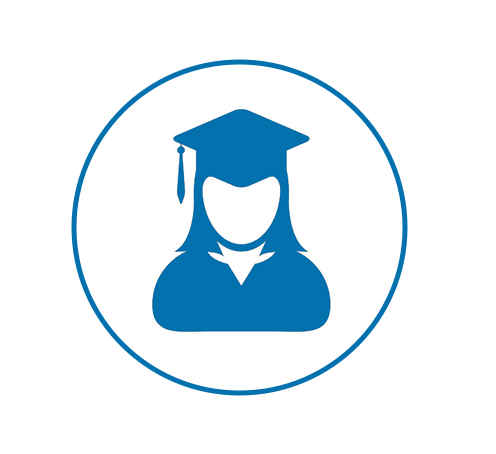 Why Box-n-Go? Here is Our Promise:
We are dedicated to deliver the best solution for almost any storage & moving need, with no gimmicks or hidden costs:
No truck to rent. We deliver storage to you!
Load/Unload only once.
Pay only for space you use.
Secure, climate-friendly facility.
Drive-up access
No Truck to rent…EVER!
Save money and time.
Reduce the risk of accidents and injuries.
No need to pay for gas, insurance & mileage!
Load ONCE Storage Solution!
You only need to load your belongings once!
No need to load and unload it all again into a storage unit.
All containers come with easy ground level access!
Pay Only for the Space You Use!


(if storing at our facility)
No not need to guess on how much space you actually need.
Order an extra 8' x 5' unit. Do not use it – do not pay for it.
Secure, Climate-Friendly Facility!
Highest degree of security and protection.
Our 8' x 5' units are breatheable – no mold or mildew.
No funky smell when your belongings return.
EASY Drive-Up Access!


(if storing at our facility)
Access your units at ground level.
No elevators, ramps, stairs to climb.
Schedule access appointment & drive straight to your units.
I want to:
Are you a student?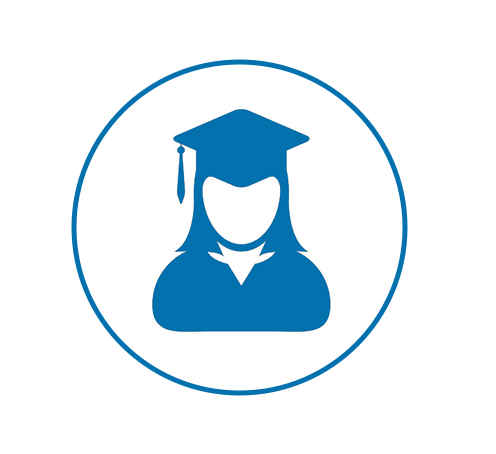 Rent Self Storage Units in Beverly Hills, CA
Planning a move in the near future? Thinking that you will need a space for all your possessions while you spend the summer away from the area? People in Beverly Hills look for affordable storage units because they need someplace to store their items during various phases of their life. Families expand, which means that a Beverly Hills storage facility would be useful for keeping some extra things that are just lying around the house. Storage units are also helpful when couples are going through a divorce, or families are moving because of work. These occasions lead people to look for public storage units in Beverly Hills. However, what is the best option? There are many Beverly Hills storage units available—but where will you get value for money?
3 common mistakes when using Beverly Hills Self Storage
Often, you take a leap of faith when choosing a local storage facility you're unfamiliar with. There's not always guidance to help you get the most out of your experience—and avoid the pitfalls. That's why we've put together a quick list of the most common mistakes people make when they look for self-storage facilities in Beverly Hills. Whether you're near Rodeo Drive or across town near Coldwater Canyon, we can help you find secure storage units in Beverly Hills. Hopefully this will serve as a handy guide to find one that meets your needs and maximizes value. Because storage units shouldn't be a hassle.
Mistake #1: Choosing the first option you come across
This is a rookie move. Like with most services, it's well worth the time to shop around to find the right fit. All too often, someone who needs to rent storage in Beverly Hills will remember that place they drive by all the time and figure it's "good enough." That may work in some cases. But with a little extra effort, you may find storage facilities in Beverly Hills that are closer, more accommodating, and better priced.
What to do instead:
Start by entering "self storage near Beverly Hills" or "storage units in Beverly Hills" in your browser search. Click around on some of the options that come up. The top search results will typically be reputable companies. Try to find a handful you like, then go to a review site, like Yelp. See how many stars they've received and read both positive and negative reviews. Then, when you have a couple that pass that test, visit their websites to learn more. Finally, give them a call to ask any questions you have and to get a sense of their helpfulness.
Mistake #2: Not understanding all the steps involved
When you reserve storage units in Beverly Hills, the facility will usually make it sound like moving your items will be an easy process. Be warned that you can be in for a very long day. It's not as simple as loading up a car and dropping everything off in your storage unit. Depending on your situation, you may need to drive to a rental facility, rent a moving truck, drive it home, load up the truck, drive to your storage units, unload your belongings, organize your stuff in your unit, refill the truck's gas tank, drive back to the rental facility, and then back home. This can be pretty exhausting!
What to do instead:
Carefully consider all these steps and plan accordingly. Get an early start on the day. Choose a day that isn't too hot. Ask friends or family members to help you out. And hydrate! It's going to be a physically taxing day. If this all sounds too daunting, just keep reading.
Mistake #3: Not researching alternative solutions for storage units in Beverly Hills
When most consumers think about storage units, those traditional public storage places usually come to mind. They don't go beyond the surface to realize that other options exist.
What to do instead:
When doing your initial research, dig a little deeper and search for other ways to store your possessions. For example, consider using mobile storage units. With this type of storage, the units come to you, so you can load them at home and then arrange to have them hauled away on your schedule. It's a simpler, less stressful way to handle self storage. After reviewing these common mistakes, you're now ready to find a solution that's right for you. And if you're interested in trying a top mobile storage service that will help you avoid the long list of to-dos mentioned in Mistake #2, check out Box-n-Go Storage.
Major Issues with Self-Storage Facilities in Beverly Hills, CA
The biggest issue with self-storage facilities is that you must do everything on your own. When you rent a space at a Beverly Hills storage facility, you must get your items there on your own time. And that is not easy. These cheap storage lockers are only open certain hours. Moreover, you must ensure you get all your items to your self-storage facility before it closes for the day. The process usually involves renting a truck and going through other hassles. However, what if there was a better option for temporary storage? If you need low-cost storage services in Beverly Hills, mobile storage units provide a good option. With a company like Box-n-Go, you can have storage containers sent to your address any time.
Security at Storage Locations in Beverly Hills
One other consideration is security. Self-storage facilities offer better security than private houses. Self-storage units provide security features not normally found on homes. In addition to a lock, storage facilities are often protected by a security fence, surveillance cameras, gated entry, and onsite management. You may choose to purchase an in-home security system for your home. While this may protect the items stored in your home, will it protect items left in your yard? What about that backyard storage shed? Self-storage units give you the benefits of both extra storage space and added security. Some items pose potential hazards at home and need to be placed in a secure area to ensure the safety of your family. You may be handy around the house and enjoy renovation projects, but between jobs a self-storage unit can keep those power tools, ladders, saws, and drills away from curious children and, thereby, reduce the risk of accidents around the house.
Beverly Hills Mobile Storage Units
With these mobile storage units, you can put in your items when you want. The storage container is at your home. You can fill up your storage unit when you get a chance. And then you can have the mobile storage company pick up the container when you are done. That is what you are getting when you choose a mobile storage company. Many people need self storage when they are moving homes. Whatever the circumstances are, the needs come at a time when there are many other things on their mind.
Three Important Points to Consider With a Beverly Hills Self Storage Unit
Your impulse might be to go to with the first storage facility you see around Beverly Hills. As an alternative, you can use the mobile storage units supplied by
Box-n-Go Storage
. Before you jump the gun, consider these quick tips for choosing self storage:
Location. Mobile storage units are delivered to your door, so the location of the facility is unimportant as you are not involved in any commute to a remote storage locker. When you move, your unit can be delivered to practically any address in the United States.
Size does matter. When picking a traditional storage unit, you are limited in terms of available sizes. With mobile units you can choose several standard 5 x 8 x 7-foot units to match your needs. You only pay for the storage units you use, so you can accommodate all your possessions without paying for unused space.
Accessibility. You need to have easy access to your items at the storage facility if you need to retrieve or add more belongings. Having key code access makes it easy to get to your unit at any time.
Looking for discreet and secure self-storage units near Beverly Hills? Box-n-Go offers secure moving and storage services to residents of this area. Furthermore, our self-storage facilities are the ideal solution for any of your property security needs. Not enough space in your Beverly Hills home? What can you do? Come to us, and store your cherished valuables with piece of mind.
Why search for secure self storage near Beverly Hills?
If you have more valuables than space, then storage units offer the ideal solution. When you place your things in self storage, you can enjoy the convenience and security our facilities provide. In addition to secure self-storage units, we also offer discreet moving services.
Box-n-Go's storage units are spacious enough to hold the following items:
Family Antiques
Oil Paintings
Vintage Furniture
Awards
Electronic Equipment
Clothing
Family Heirlooms
Jewelry
Private Documents
And a myriad of other prized possessions
Going on a vacation? Try storage services from Box-n-Go
Going on a family vacation can be a challenge when securing belongings. As a result, some prized family heirlooms may be left unguarded. Yes, there are security systems and monitoring services, but they are not fool-proof. Call Box-n-Go for short-term storage solutions you can trust. Furthermore, we offer discreet storage services to the families of Beverly Hills. When you select
Box-n-Go
, we can deliver your storage unit with all your cherished belongings. Compare us to other options and choose what is best for you.
221 S Beverly Dr, Beverly Hills, CA 90212 – Public Storage Beverly Hills
9014 Wilshire Blvd, Beverly Hills, CA 90211 – Public Storage Beverly Hills
5570 Airdrome St, Los Angeles, CA 90019 – Public Storage Beverly Hills
1606 Cotner Ave, Los Angeles, CA 90025 – Public Storage Beverly Hills
15500 S Main Street, Gardena, CA 90248 – Beverly Hills Storage and Transfer
Choose Box-n-Go 90210 storage units for the Best Storage Solution
With mobile units, you pack at your pace. This storage unit provides an ideal way to store by allowing you to carefully pack and place your belongings in the container in your own time. The container is easy to access with no problems. Best of all if you need access to your belongings you can access them for free as a Box-n-Go customer! Access is very easy and convenient. All Box-n-Go Storage asks is for you to give 1-day notice. This service represents an incredible convenience. The climate-controlled storage facility keeps your possessions safe in the specially designed mobile storage unit.
Call Box-n-Go for Moving and when looking for Beverly Hills self storage!
Need extra space to store your furniture? Need us to deliver your families most prized possessions to a new location? Rest assured that Box-n-Go has spacious storage units in Beverly Hills to serve your needs, whether you have electronic equipment, personal items, or art. We have
affordable storage
units that rent short- or long-term.
Call Box-n-Go at 877-269-6461
and ask us about our self-storage unit prices in Beverly Hills today! Box-n-Go can also provide services in the neighboring cities:
Culver City, CA,
Palms, CA,
Century City, CA
,
West Hollywood, CA
,
Westwood, CA
,
Westside, CA
,
Bel Air, CA
, and many other locations in
Los Angeles
and
Orange County
.