RESERVE ONLINE IN MINUTES
RESERVE ONLINE IN MINUTES
Save 50% see how
No Truck Needed see why
No Heavy Lifting we can help load or move
200+ 5-STAR
REVIEWS
A+ BBB
RATING
LOWEST PRICE
GUARANTEE
Box-n-Go Storage & Moving - as Easy as 1-2-3
1
We Deliver
2
We Pick Up
3
We Store or Move
Store on your driveway or inside our secure facility. Load/unload only once. Ground level access.
I want to:
Are you a student?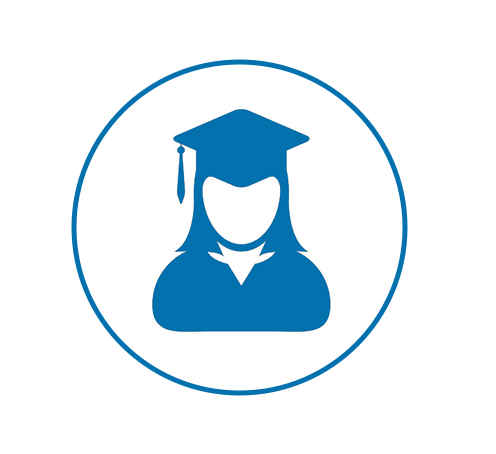 Available Sizes
Box-n-Go - XXL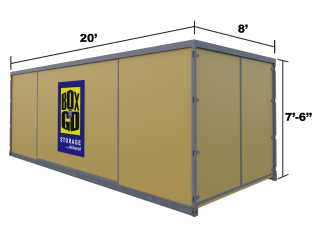 20' Container – all weather.
Perfect for 3-bedroom residence.
5-7 rooms, furniture, appliances, etc.
Learn More
Box-n-Go - XL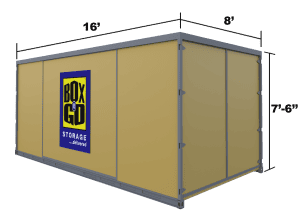 16' Container – all weather.
Perfect for 2-bedroom residence.
3-5 rooms, furniture, appliances, etc.
Learn More
Box-n-Go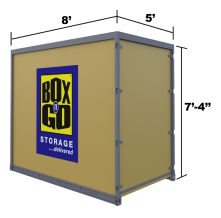 8' Container – all weather.
Modular – works for any need.
Each fits 1-1.5 rooms.
Learn More
I want to:
Are you a student?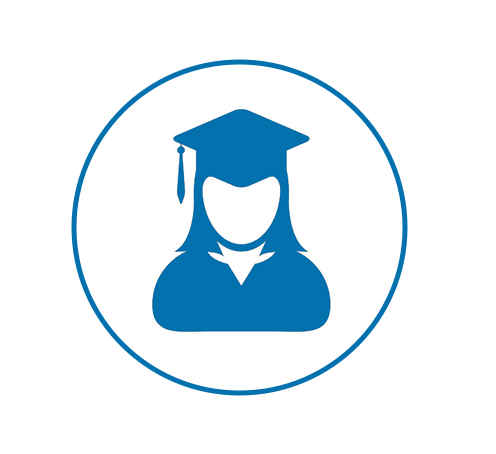 See How Our Services Can Work for You
I want to:
Are you a student?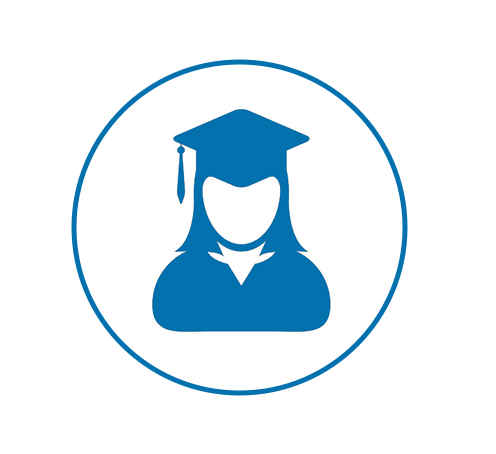 Our Services
Personal & Business Storage
Student Storage
Local & Nationwide Moving
Packing & Loading Help
Moving Boxes & Supplies
Do not see what you are looking for?
What Our Customers Think
I want to:
Are you a student?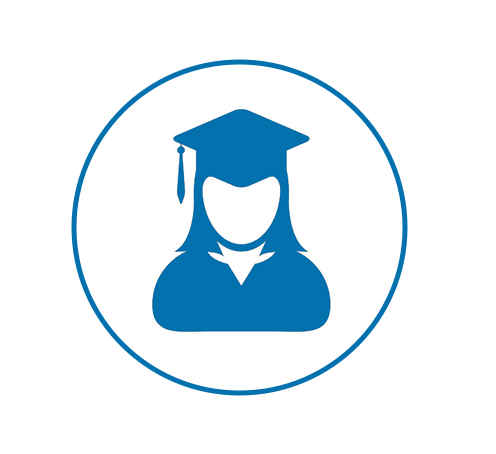 Why Box-n-Go? Here is Our Promise:
We are dedicated to deliver the best solution for almost any storage & moving need, with no gimmicks or hidden costs:
No truck to rent. We deliver storage to you!
Load/Unload only once.
Pay only for space you use.
Secure, climate-friendly facility.
Drive-up access
No Truck to rent…EVER!
Save money and time.
Reduce the risk of accidents and injuries.
No need to pay for gas, insurance & mileage!
Load ONCE Storage Solution!
You only need to load your belongings once!
No need to load and unload it all again into a storage unit.
All containers come with easy ground level access!
Pay Only for the Space You Use!


(if storing at our facility)
No not need to guess on how much space you actually need.
Order an extra 8' x 5' unit. Do not use it – do not pay for it.
Secure, Climate-Friendly Facility!
Highest degree of security and protection.
Our 8' x 5' units are breatheable – no mold or mildew.
No funky smell when your belongings return.
EASY Drive-Up Access!


(if storing at our facility)
Access your units at ground level.
No elevators, ramps, stairs to climb.
Schedule access appointment & drive straight to your units.
I want to:
Are you a student?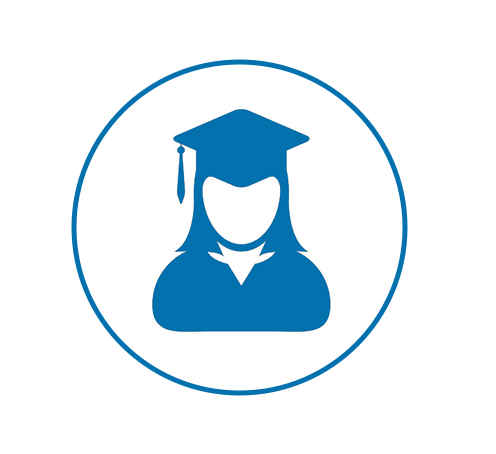 Public Storage Pasadena CA
A Handy Worksheet for Pasadena CA Self Storage
First of all, there are a lot of things to consider when placing your belongings in
self storage
. For the most convenience and flexibility, you'll want to choose a mobile storage Pasadena CA service, however. This is in contrast to traditional on-site storage in Pasadena companies that require more steps to pack your goods away. That's why it's important to check out storage units Pasadena California to make sure they meet your needs before you make a commitment.
Secure Self-Storage Units in Pasadena, CA
To make sure you take all of the considerations into account, we present the following quick worksheet that will help you make the right decision. Simply jot down your answers. Or print out this worksheet and use it as a checklist as you make your arrangements for Pasadena storage units services. Hence, when you call to set up your service, you'll have all the
answers you need
right in front of you.
1. What is the reason you require Pasadena storage units?
[ ] Moving to a new residence [ ] Moving/downsizing a business [ ] Home renovation [ ] New baby [ ] Divorce [ ] General decluttering [ ] Other: ____________
2. So what service do you need for self storage in Pasadena CA?
[ ] Moving only [ ] Pasadena CA self storage only [ ] Both
3. What type of Pasadena CA self storage customer are you?
[ ] Residential [ ] Business [ ] Student
4. Self storage Pasadena California? Where would you like to store your belongings?
[ ] Preferably, at the mobile storage 91107 facility. [ ] At my property.
5. How long do you anticipate needing Pasadena CA storage units?
[ ] Short term: Less than 3 months.. [ ] Mid-term: 3 months to 1 year [ ] Longer term: More than 1 year.
6. How many rooms do you need storage 91103 for? (Self-storage units in Pasadena CA fit items from approximately 1 to 1.5 small rooms.)
[ ] 1 container [ ] 2 containers [ ] 3 containers [ ] More than 3 containers
7. Where on your property would you like your storage near 91103 containers?
[ ] Curbside [ ] In the driveway [ ] In the yard
8. When do you need Pasadena CA self storage 91101?
[ ] Immediately. [ ] In the next few weeks. [ ] A few months from now. [ ] Over 6 months from now.
9. Will you need packing assistance?
[ ] No, I will handle packing, wrapping and loading myself. [ ] Yes, I will pack and wrap, but then need help loading. [ ] I need full-service packing and loading.
10. What length of time will it take you to pack up your containers?
[ ] 1 day/I require full-service packing. [ ] I will pack my containers in a few days. [ ] My containers will be packed over the course of multiple weeks.
How Our Pasadena Storage Facilities Are Tailored to Your Needs
Whether you're in the process of moving or just tired of clutter, our Pasadena storage facilities 91106 offer a safe and affordable way for you to protect your belongings. This is because our
Box-n-Go
  self storage near 91101 takes the hassle out of storage unit 91106 rental, thereby allowing customized storage near 91106 space. Our approach is unique because most other local storage facilities only offer units of predetermined size. When renting from us, you only pay for the space you use. Therefore, ordering extra self-storage units won't cost anything unless you use them. We are eager to show you all we have to offer at a Pasadena self-storage units near 91106. So quit dealing with clutter and mess in your home, and use our Pasadena CA storage units for your items, such as:
Boxes
Furniture
Sporting and Outdoor Equipment
Automobiles
Motorcycles
Entire apartments or home furnishings
If you want to find out more about our Pasadena storage facilities, call 877-269-6461. Because this way, you'll keep your treasured possessions safe, dry, and out of the way. Box-n-Go self storage does it all for an affordable price.
Why Choose Our Moving Company in Pasadena, CA?
Unfortunately, there are a lot of nightmare stories about 91107 storage units in California and the rest of the country. And while some of these stories are true, we pride ourselves on keeping a professional and clean rental space. When you see our storage units in Pasadena, CA for yourself, we are confident all of your fears will disappear.
3 Common Myths About Low-Cost Public Storage Spaces
Myth #1 – Most self-storage units are dark, dirty, and hot.While this may have been true many years ago, today's storage near me 91107 units for rent are well-lit, clean, and climate-controlled. We take this concept a step further by providing our clients with storage units that are bright and breathable. Additionally, each unit has plenty of airflow and consistent humidity to provide a comfortable environment no matter what the weather is like in Pasadena. So why is this important? How much wood expands or contracts depends on the level of moisture in the air. For instance, if a storage near 91107 unit is too hot and dry, wood can crack in such a way that it is virtually impossible to repair. When storing an oak china cabinet handed down from grandma, maintaining your storage unit properly is vital. This also applies to musical instruments and electronic gear that could suffer in an environment that is too dry or moist. By keeping our storage facilities near 91107 well-lit, we ensure the safety of your possessions as well as your security when loading and unloading belongings. One of the cornerstones of our business philosophy is cleanliness. Once you see what we have to offer, the difference is palpable.
Myth #2 – "Local storage companies are too expensive"
If you live in Pasadena, supply and demand is your ally when searching for cheap storage 91107 space. During your travels in and around Pasadena, it's likely you've seen numerous storage units near 91104. Because of this, sometimes the only way for these businesses to thrive is by offering lower rates to their customers. One thing to remember is that hearing about a price that's too good to be true usually means it's too good to be true. Furthermore, always check out a facility with your own eyes, and make sure that it's safe and secure first. Box-n-Go's storage units in Pasadena, CA are among the most competitively priced in the region, however. Also, our unique payment options make renting mini storage 91107 space easy for all.
Myth #3 – "Only hoarders use public storage"
Just because you have a few too many things in your home does not mean you are a hoarder. In fact, most hoarders keep their possessions within their home and not in a storage units 91105. If you have items in your home that are taking up space, then putting them in a storage locker isn't hoarding. It's just smart. The reality is, many people are seeing the value of simplifying their lives, however. So if your house is not that big, it makes sense to find a household storage solution. Another example of the necessity of storage units near 91107 is the increasing pace of life. Sometimes, this means that many of us do not have time to get regular quality time to relax in our own homes. However, one solution to this is to use cheap storage Pasadena CA. As our homes become smaller, our families grow. We also seem to gather an increasing amount of stuff. Because of it making room for a quiet retreat, gym, or plain old recreation room is getting harder for many families. Box-n-Go can give you a room to call your own. You can clear out one of your rooms or your garage. Also, put all that stuff into one of our mobile storage units. Because that will give you an extra area in your home for relaxation. You do not need to be involved in any commute to and from a remote self-storage 91105. Also, there is no need for packing and unpacking at both ends. Your goods are taken in the mobile storage unit to a secure climate friendly storage 91107 facility near Pasadena, and then your belongings will be held safe and secure.
How Can I Find Out More About Personal Storage Today?
Whether you need to protect your prized possessions or just somewhere to keep your bike, Box-n-Go self storage is perfect for you. This also means that all of our mini storage units in Pasadena are safe, clean, and climate-friendly. To find one near you, call 877-269-6461. Box-n-Go provides self-storage units to the following ZIP Codes in Pasadena, CA: 91001, 91011, 91101, 91102, 91103, 91104, 91105, 91106, 91107, 91108, 91109, 91110, 91114, 91115, 91116, 91117, 91121, 91123, 91124, 91125, 91126, 91129, 91182, 91184, 91185, 91188, 91189, 91199. Take the time now to find portable storage units near you! By now, you may be prepared to move forward with our Pasadena storage solutions. Just keep your worksheet responses handy when you contact a self-storage facility in Pasadena like Box-n-Go for help with your storage needs. Whether you live in Old Pasadena, north of Washington Square, or down by the Oak Knoll neighborhood, Box-n-Go will go the extra mile to make the process seamless and will work with you to provide the specific self-storage services you need. Various storage unit sizes are available. Affordable and convenient Box-n-Go moving and storage Pasadena California services are also available in the following nearby cities:
Box-n-Go
affordable storage and moving services are also available throughout
Los Angeles, CA
and
Orange County, CA
.
Compare Box-n-Go To Other Storage Services
When it comes to self storage, there are many options that are available to you. So do not rush. Check out all your options. evaluate them properly. While we beleive Box-n-Go offers the best service options, do not take our word for it. Drive by the below facilities and compare for yourself. Choose the best service option for your needs, however:
Public Storage Pasadena CA – 171 S Arroyo Pkwy, Pasadena, CA 91105
Pasadena Mini Storage – 686 S Arroyo Pkwy, Pasadena, CA 91105
Arroyo Parkway Self Storage – 411 S Arroyo Pkwy, Pasadena, CA 91105
Extra Space Storage – 919 Mission St, South Pasadena, CA 91030
Public Storage 91106 – 1240 Lincoln Ave, Pasadena, CA 91103
Space Bank mini Storage – 3202 E Foothill Blvd, Pasadena, CA 91107
Allen Avenue Self Storage Pasadena CA – 234 Allen Ave, Pasadena, CA 91106
Public Storage 91107 – 2773 E Colorado Blvd, Pasadena, CA 91107
U-Haul Moving & Storage – 3559 E Colorado Blvd, Pasadena, CA 91107
Storbox Self Storage Pasadena CA – 2233 E Foothill Blvd, Pasadena, CA 91107
Public Storage 91101 – 511 S Fair Oaks Ave, Pasadena, CA 91105
Self Storage Units in Pasadena
If you need to rent a small warehouse for the storage of personal belongings or the needs of a commercial enterprise, we are glad to have you among our customers. Box-n-Go provides Self Storage Units that can be placed on your premises or our dedicated premises. You can place furniture and household appliances, small and large-sized office equipment, non-seasonal and children's clothes, professional equipment, sports equipment, etc.
Box-n-Go – is the best place to save yourself things.
Cooperation with Box-n-Go is the most profitable, considering other companies' conditions. After all, our warehouses are located throughout California, with the possibility of item delivery by the most beneficial route or to the nearest warehouse. So, for example, if you are located in Pasadena, then Self Storage Units will be delivered to you at a specific address. In addition, our employees will be able to advise on packing things, help with loading things, and further unloading.
Your personal manager is always in touch and advises on your cargo during the order and delivery process. In addition, you have constant access to units and can change the warehouse to any in CA. If you have any questions or would like to order a service, please call 1-877-269-6461.