RESERVE ONLINE IN MINUTES
RESERVE ONLINE IN MINUTES
Save 50% see how
No Truck Needed see why
No Heavy Lifting we can help load or move
200+ 5-STAR
REVIEWS
A+ BBB
RATING
LOWEST PRICE
GUARANTEE
Box-n-Go Storage & Moving - as Easy as 1-2-3
1
We Deliver
2
We Pick Up
3
We Store or Move
Store on your driveway or inside our secure facility. Load/unload only once. Ground level access.
I want to:
Are you a student?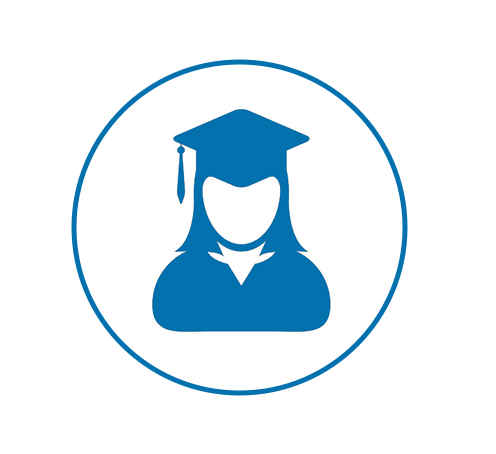 Available Sizes
Box-n-Go - XXL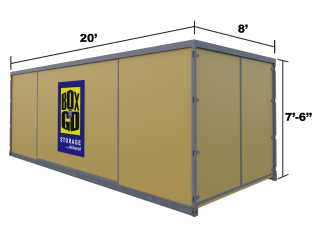 20' Container – all weather.
Perfect for 3-bedroom residence.
5-7 rooms, furniture, appliances, etc.
Learn More
Box-n-Go - XL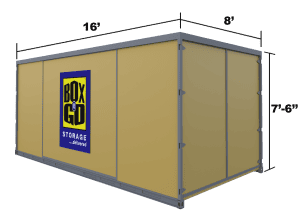 16' Container – all weather.
Perfect for 2-bedroom residence.
3-5 rooms, furniture, appliances, etc.
Learn More
Box-n-Go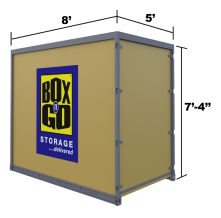 8' Container – all weather.
Modular – works for any need.
Each fits 1-1.5 rooms.
Learn More
I want to:
Are you a student?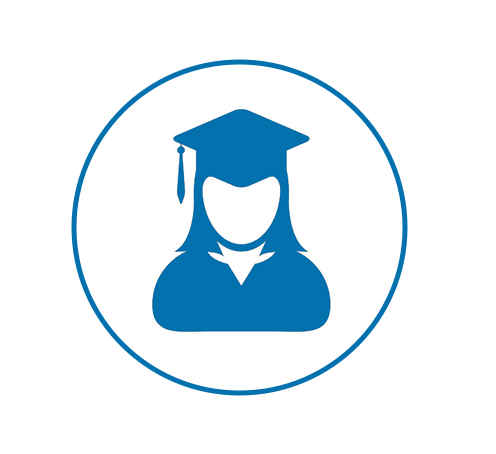 See How Our Services Can Work for You
I want to:
Are you a student?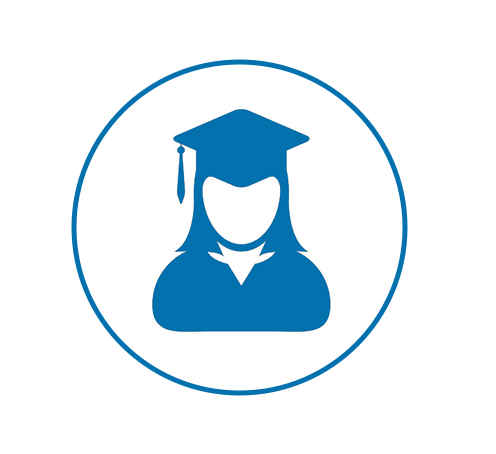 Our Services
Personal & Business Storage
Student Storage
Local & Nationwide Moving
Packing & Loading Help
Moving Boxes & Supplies
Do not see what you are looking for?
What Our Customers Think
I want to:
Are you a student?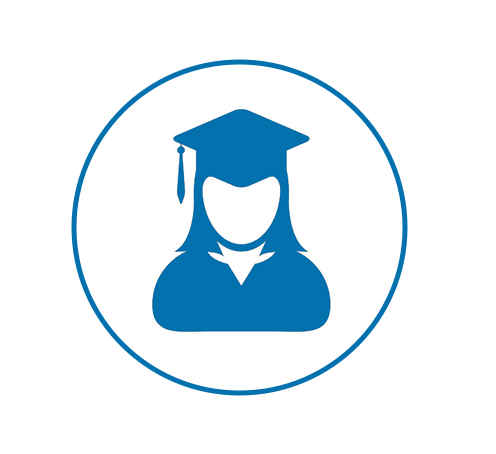 Why Box-n-Go? Here is Our Promise:
We are dedicated to deliver the best solution for almost any storage & moving need, with no gimmicks or hidden costs:
No truck to rent. We deliver storage to you!
Load/Unload only once.
Pay only for space you use.
Secure, climate-friendly facility.
Drive-up access
No Truck to rent…EVER!
Save money and time.
Reduce the risk of accidents and injuries.
No need to pay for gas, insurance & mileage!
Load ONCE Storage Solution!
You only need to load your belongings once!
No need to load and unload it all again into a storage unit.
All containers come with easy ground level access!
Pay Only for the Space You Use!


(if storing at our facility)
No not need to guess on how much space you actually need.
Order an extra 8' x 5' unit. Do not use it – do not pay for it.
Secure, Climate-Friendly Facility!
Highest degree of security and protection.
Our 8' x 5' units are breatheable – no mold or mildew.
No funky smell when your belongings return.
EASY Drive-Up Access!


(if storing at our facility)
Access your units at ground level.
No elevators, ramps, stairs to climb.
Schedule access appointment & drive straight to your units.
I want to:
Are you a student?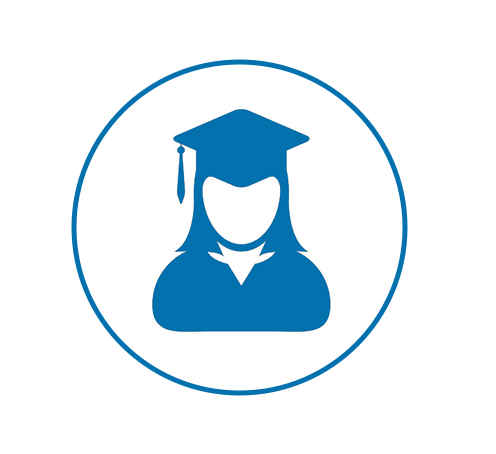 Self Storage Units in Alhambra, CA
Are you looking for cheap storage units near 91801? Finding good Alhambra storage units takes some time. You have to know what to look for to find the best place for your valuables. Some people make the mistake of looking for a storage unit at the last minute, which could force you to rent a subpar space. The following guide will help you find the right storage place when you need it.
Are you searching for storage facilities in Alhambra?
If you are looking for self-storage facilities in Alhambra, most likely you are moving or relocating temporarily. If this is the case, there are some things you must do to ensure you have a smooth moving experience. It's no secret that moving takes a lot of time and effort; that is why it's crucial to be prepared as early as possible.
Storage Units in Alhambra – Understanding Your Needs
The first thing you should consider is what you need from the unit. This should help you filter through all those available storage units in Alhambra. For example, some units come with an air-controlled system. This can make it easier to store items that may attract insects, such as clothes or other items with natural fibers.
What to Look for in Storage Units
It is important to know what to look for and what to expect when sifting through storage locations in Alhambra available to you. The following are some of the things you should make sure your storage facility offers, though this does depend on your needs, so keep those in mind:
Security
One thing you should do is make sure your Alhambra storage facility offers a secure location. You can ask about the kinds of measures the facility takes. There are a number of options, like a security key in-and-out system that ensures that only authorized visitors can come into the storage facility. Each visitor is logged in, just in case something does occur. Making sure your Alhambra storage facility offers security measures is one thing, but you should still plan for the worse. This is the reason it is wise to find out if the facility you are considering offers storage insurance. What you want to do is estimate the total value of your belongings, and purchase insurance to match that estimate. This should make you feel a lot better about leaving your belongings behind.
Environmental Controls
This was mentioned earlier but it is important to point out how important an air control system is to self-storage facilities. For one, heat can be unbearable in Southern California, so make sure your items are protected. You are also keeping away insects, since most of them seek comfortable temperatures. Climate-controlled storage facilities keep units relatively cool. The AC system also prevents mold, which can be an issue when items are stored for a long time.
What can you expect when you search for self storage?
Searching for storage units in Alhambra can take a lot of energy. It can be overwhelming to choose from all the different storage centers in Alhambra and neighboring communities. This is why you want to choose a friendly and helpful storage center when you search for storage 91801.
Storage Facility Perks
You are probably looking for cheap storage units near 91803, but that does not mean you should sacrifice quality. One thing you want to pay attention to are the perks offered by the facility. For example, find out if there is an elevator to reach higher floors. You want to inspect this elevator when you take the tour to ensure it is big enough to handle large items. You should also find out if the facility has dollies and other tools to help transport items from your vehicle to your storage unit. Another thing to pay attention to is restroom access because it can take a while to unload items into a storage room and you may need the convenience.
Look for Options
Finding low-cost storage units near 91801 is just part of the battle; you also have to make sure that you have enough options to cover your needs. Those who need large storage units should ask to see the options available in the facility. Those who want to store specific things like cars or boats should find out how the storage facility can accommodate those needs. Do not be afraid to ask for the manager to accommodate any need you have, even if your goal is to simply find cheap storage units near 91801 because your valuables are worth the trouble. Another thing you might want to ask for is a mobile storage unit. This is especially important for those who have mobility issues or those who want easy storage access to their belongings.
Get tips to help you move!
At Box-n-Go storage, we can't tell you where to go for public storage in Alhambra. However, we can provide you with tips that can help your life a little easier. Here are some tips that you can rely on before you search for self-storage facilities in Alhambra and place your belongings in storage.
Pack early
It's no secret that moving day can be a hassle and chaotic, especially if you are not prepared. This is why it's crucial to start packing early for the Alhambra movers. Don't wait until the last minute to begin the moving and storage process.
Labeling is your friend
If you have a lot of items in your Alhambra home, it can be difficult to determine what is in each box. Therefore, you should label all your contents. This way when you unload and unpack, you will have an effortless time finding your most favorite things!
Do not pack dangerous/hazardous items
While you may think it's harmless to pack chemicals, they can cause more damage than good. As a rule of thumb, leave your cleaning chemicals in your Alhambra home for the next tenants; give to a friend or dispose of them in a safe place. Then when you get to your new location, you can buy new cleaning supplies. It goes without saying you should never pack guns, lighters, or anything else that can cause severe damage.
Double-check your dates
When it comes to moving in Alhambra, and placing your items in storage, you have a lot on your plate. Therefore, you may not be checking your calendar every single day. This is why you should set up daily reminders or notifications on your phone to remind you when you should place your items in storage, when your movers will arrive, and when you will move out of your old Alhambra home and into your new home.
Try portable storage solutions
Naturally, you want the moving and storage process to be convenient and stress-free. When you rent portable storage units you will experience exactly that. You will save time and money, as well as enjoy peace of mind.
Great reviews are important
It is easy to overlook good reviews when all you care about is finding cheap storage units near 91803, but this information is not something you should ignore. An affordable storage unit doesn't have to be low quality just because you are not paying much. You should expect value, and there is nothing wrong with that. Most storage unit facilities have online reviews that potential clients can read before making a decision. Now, it is okay to see one or two bad reviews because you simply cannot please every customer, but what you want to watch out for is a pattern. Read a number of reviews so that you can get an informed opinion on the facility you are considering.
Well supplied is better
The next thing you want to look for is a storage facility with plenty of supplies. Placing your items in a self-storage facility is going to require some supplies to keep things organized and safe. Just go into their office, or ask the manager to see what supplies they have readily available like tape, markers, bubble wrap, and boxes. Most of these items are usually reasonably priced. Hopefully, this guide makes it easier to find the right storage unit and the right facility to trust. You can always ask the manager in the storage facility you are visiting to address any concerns you may have. Make sure you pay attention to the manager who is helping you tour the facility because he or she should be knowledgeable and make things easier for you. For example, ask him or her to give you some tips on how to maximize your storage space. See if the manager offers wise solutions. Of course, we are a storage company and we would like you to consider our offerings. Our service delivers Alhambra storage units right to your home. Your personal Alhambra storage units are here! We offer an ideal way to not waste time searching for an item of clothing or furniture. An ideal way to store or move. The best option is to use mobile storage units from
Box-n-Go Storage
. Call 877-269-6461 today for more information. Ask about our self-storage unit prices in Alhambra!
Compare other storage places to Box-n-Go
There are many options available if you want to reserve storage units in Alhambra. Not all are alike. Below is the listing of some of the best competition in the area. All of these local companies are highly qualified and offer a wide array of services and options. Drive by, examine what they offer, and compare their services to those of Box-n-Go. See for yourself how Box-n-Go can benefit you:
Extra Space Storage Alhambra – 2000 W Mission Rd, Alhambra, CA 91803
US Storage Centers Alhambra – 2500 W Hellman Ave, Alhambra, CA 91803
PSA Storage Alhambra – 600 S Garfield Ave, Alhambra, CA 91801
A-1 Self Storage Alhambra CA – 2300 Poplar Blvd, Alhambra, CA 91801
Public Storage 91801 – 2101 W Mission Rd, Alhambra, CA 91801
Rent self-storage units from Box-n-Go in Alhambra, CA today!
Whether you are moving, need to store a few items, or looking for portable storage solutions in Alhambra, you can be assured that
Box-n-Go
will provide you with spacious, affordable, and convenient storage solutions that match your budget. Call
Box-n-Go storage
in Alhambra at 877-269-6461 to reserve your storage space today!
Box-n-Go
provides self-storage units to the following ZIP Codes in Alhambra, CA: 91776, 91801, 91802, 91803, 91804, 91896, 91899. Find an Alhambra portable storage unit near you! Box-n-Go portable storage containers are seen daily in the neighboring cities:
Altadena, CA
,
Monterey Park, CA
,
Sierra Madre, CA
,
Arcadia, CA
,
El Monte, CA
,
South El Monte, CA
,
Rosemead, CA
,
San Marino, CA
and
South Pasadena, CA
, as well as many other cities including
Los Angeles, CA
and
Orange County, CA
.