RESERVE ONLINE IN MINUTES
RESERVE ONLINE IN MINUTES
Save 50% see how
No Truck Needed see why
No Heavy Lifting we can help load or move
200+ 5-STAR
REVIEWS
A+ BBB
RATING
LOWEST PRICE
GUARANTEE
Box-n-Go Storage & Moving - as Easy as 1-2-3
1
We Deliver
2
We Pick Up
3
We Store or Move
Store on your driveway or inside our secure facility. Load/unload only once. Ground level access.
I want to:
Are you a student?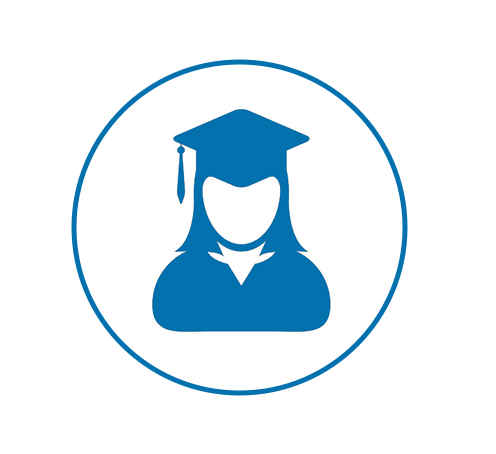 Available Sizes
Box-n-Go - XXL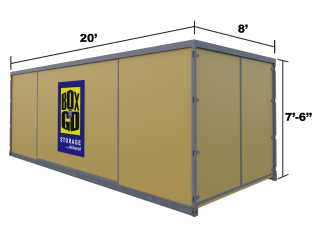 20' Container – all weather.
Perfect for 3-bedroom residence.
5-7 rooms, furniture, appliances, etc.
Learn More
Box-n-Go - XL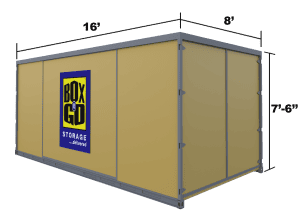 16' Container – all weather.
Perfect for 2-bedroom residence.
3-5 rooms, furniture, appliances, etc.
Learn More
Box-n-Go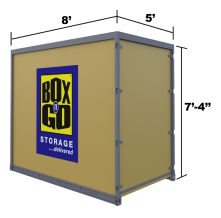 8' Container – all weather.
Modular – works for any need.
Each fits 1-1.5 rooms.
Learn More
I want to:
Are you a student?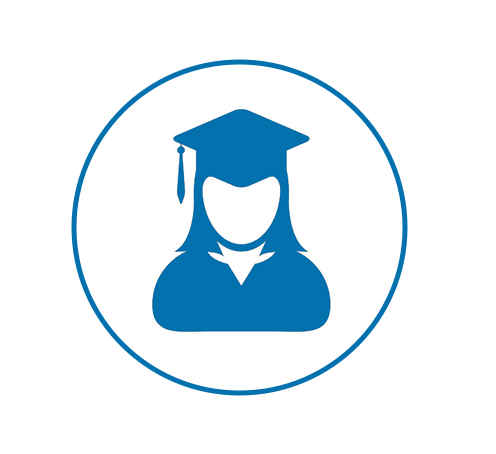 See How Our Services Can Work for You
Call or order online in minutes
We deliver storage to you
Pack at home, at your convinience
Store on your property or at indoor facility
Move locally or nationwide
I want to:
Are you a student?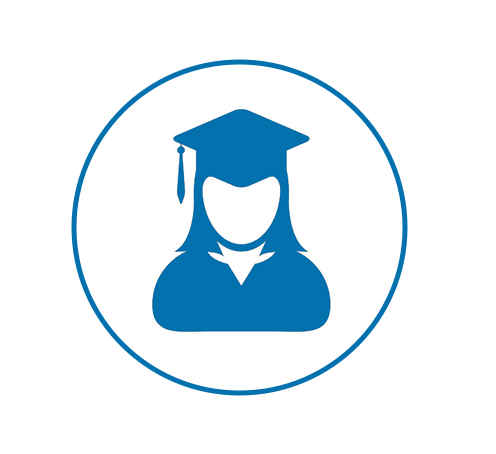 Our Services
Personal & Business Storage
Student Storage
Local & Nationwide Moving
Packing & Loading Help
Moving Boxes & Supplies
Do not see what you are looking for?
What Our Customers Think
I want to:
Are you a student?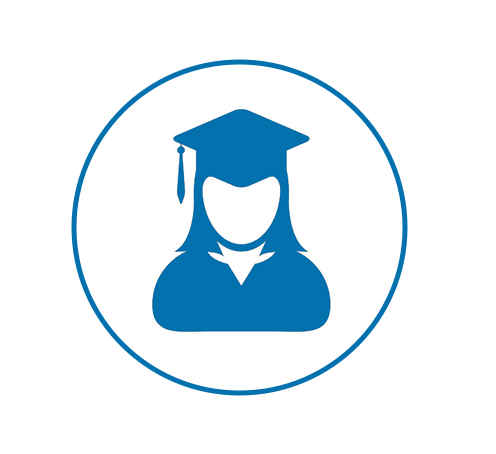 Why Box-n-Go? Here is Our Promise:
We are dedicated to deliver the best solution for almost any storage & moving need, with no gimmicks or hidden costs:
No truck to rent. We deliver storage to you!
Load/Unload only once.
Pay only for space you use.
Secure, climate-friendly facility.
Drive-up access
No Truck to rent…EVER!
Save money and time.
Reduce the risk of accidents and injuries.
No need to pay for gas, insurance & mileage!
Load ONCE Storage Solution!
You only need to load your belongings once!
No need to load and unload it all again into a storage unit.
All containers come with easy ground level access!
Pay Only for the Space You Use!


(if storing at our facility)
No not need to guess on how much space you actually need.
Order an extra 8' x 5' unit. Do not use it – do not pay for it.
Secure, Climate-Friendly Facility!
Highest degree of security and protection.
Our 8' x 5' units are breatheable – no mold or mildew.
No funky smell when your belongings return.
EASY Drive-Up Access!


(if storing at our facility)
Access your units at ground level.
No elevators, ramps, stairs to climb.
Schedule access appointment & drive straight to your units.
I want to:
Are you a student?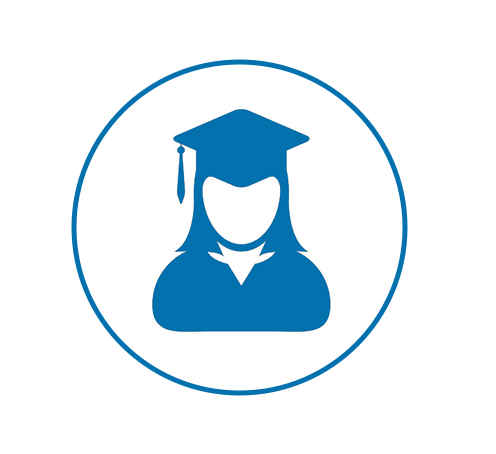 South Pasadena Self Storage Company
How to Find the Right Storage South Pasadena CA
It is never a good feeling when you have a cluttered house that is full of items you are barely using. The problem is that you may not want to get rid of these items for good. However, you cannot leave them lying around different rooms either. Instead of setting up a guest room, home office or a room for your hobbies, you have so much space taken up by items that you may not even use once a year! Many homeowners look to the traditional storage South Pasadena CA as an affordable option. Many of the companies that offer storage units in South Pasadena CA offer very cheap introductory rates, which make them appealing. However, are these South Pasadena storage facilities the right solution for you? We assess the pros and cons.
Pros of Traditional Storage South Pasadena CA
1. Cheap (At First)
As mentioned earlier, the introductory rates for many traditional storage South Pasadena CA facilities are very competitive. If you want to free up space in your home for a few months, keeping items at a storage facility is not going to cost you much money.
2. Free Up Space in the House with storage units in South Pasadena CA
The big reason why you may want to use storage units in South Pasadena CA is so that you can free up space in your home. Instead of feeling like you have no space to do anything at home, you can clear up more than one room by placing items in a storage unit.
Cons of the Traditional South Pasadena Storage Facilities
1. Rates Go Up Quickly
With many storage units in South Pasadena CA, you will find that your rates go up a lot after a few months. The company will send you a notice that your rate is going up. The increase can be anywhere from 50 to 100 percent, which is huge for most families.
2. No Climate Control in South Pasadena storage
There is a reason these South Pasadena storage companies can give you such cheap introductory rates – they cut corners. Your storage unit will not have any climate control, which means that some of your items may get damaged during weeks when it is very warm and humid.
3. Full of Hassles
The mere act of getting your items to and from storage units in South Pasadena CA is frustrating. You have to rent a U-Haul, navigate the notoriously bad California traffic and then put your items in the unit. Then repeat the process if you ever want to get those items out!
Best Alternative for the Traditional Storage in South Pasadena
So, what can you do if you want to clear up space in your home, but do not want to deal with the cons of these cheap storage units? We recommend going with mobile storage from companies like Box-n-Go. These mobile storage companies offer a flexible service, where they send a container to your home for you to fill up. When you are done filling up your container, you just need to call the company, and they come to take your unit. They will store the unit at a climate friendly and fully secure facility. The place is guarded and has cameras, which means no one is getting into your unit. If you want access to your items with mobile storage 91030, you have two convenient options. You can either drive up to the unit during business hours – or you can call them and ask for the container to be sent to your home address. Within a few days, the container is outside your home for you to empty or fill up. Using mobile storage offers you the flexibility and amenities that you deserve while maintaining affordable monthly rates! Storage South Pasadena CA service by Box-n-Go provides the solutions for those unexpected events. When it comes to storing items in your home, Box-n-Go's self storage South Pasadena CA service offers plenty of options. We can help you overcome unexpected events, which may have you seeking South Pasadena Storage for some of your items.
Top 5 Situations in Life that may call for Self Storage South Pasadena CA
1. Death in the Family
One of the most tragic events is the loss of a loved one. It is in these trying times that we do not think about what to do with the many items they have left behind. One option to hold these items is using Box-n-Go self storage units in South Pasadena CA to hold these items safely and securely. Our facility is guarded 24/7.
2. New Baby
The news of a new baby is one of the most joyous events that we experience during our lives. Unfortunately, it also means that you need to clear out a room for your newborn and those items have to go somewhere. If you do not want to sell them, then storing the items at Box-n-Go can create the space you need. So you will have more space inside your home while keeping the items you want safe and secure.
3. Downsizing
There are times during which you may have to move into smaller quarters. It can be either an apartment or other smaller dwelling. There will be items that you cannot keep with you. Instead of cluttering up your new home, you can keep many of these items at our storage facility. Inside our breathable portable storage units. Then, when you move into larger quarters you can then retrieve the items. Have them delivered and place them in your new South Pasadena home.
4. Divorce
Divorce can be a nasty business, especially when it comes to the ownership of items and their storage. Plus, keeping your own items may require storing them in storage units near South Pasadena CA. You can have the items stored in a Box-n-Go storage container until you can move into a new home.
5. Too Many Gifts
Sometimes gifts can pile up in our homes and we run out of room. This is when we need more storage space. This way, you can keep those unexpected items safe and secure. At the same time, you will still have those items around in case your relatives show up and want to see them.
Portable South Pasadena Storage
While self-storage is nothing new, the portable storage system has changed the age-old system into a convenient and simple storage process. Introduced quite a few years ago, mobile storage units provide an efficient and
easy way to pack
and store items. No more do you need to leave your home or travel to a storage facility to store your belongings. Many moving companies have, over the years, developed various portable storage concepts. This includes the portable storage delivery systems and several storage containers sizes.
Traditional self-storage or Box-n-Go self-storage
Today,
Box-n-Go Storage
has taken the concept pioneered by moving companies some 100 years ago a step further. We deliver one or several portable storage containers that are modular and sized right, at the same time, straight to your door in Southern California. When you are considering storage units near 91030,
Box-n-Go Storage
gives you a great option in using mobile storage units. These units are delivered direct to your home.  You then carefully load the unit, on your own schedule.  The following 6 tips will ensure you pack your unit without any problems.
Place items that you may need regular access to near the front of the storage unit.
Disassemble any furniture items. If possible, store the nuts and bolts in a bag. Tape it to the furniture. This will keep components together.
Stand mattresses and sofas on end when possible to maximize your space.
Pack all items in boxes. If you use boxes of a consistent size, it you will be able to stack and store them easier.
Stack heavy boxes at the bottom of piles and ensure all boxes are full so they will not collapse.
Place items in the back of the unit that you won't need regular access to. Sore fragile items on some shelving so heavy weight will not be on them.
Once carefully packed the storage unit is collected at your convenience. Then taken to a secure storage site.  This means you no longer have to be involved with any tiresome commute to a out of town storage facility. Let alone rent a truck and load/unload twice. The service provides storage in South Pasadena without the traditional problems of a traditional self storage site.
What not to store inside storage units near 91030
While you have lots of different belongings, there are several common sense items for you to remember. Please do not place the following items inside your storage units:
flammable items, because you do not want to cause fire
Chemicals.
Liquids. Even shampoo will cause damage to your belongings and that of others.
Valuable items and memorabilia
Compare Other Options to Box-n-Go
You have lots of options when it comes to storage and moving. Before you decide on one of them, we urge you to compare. See how we stack up against the competition:
Southmark Storage South Pasadena CA – 919 Mission St
Public Storage South Pasadena – 888 S Fair Oaks Ave
Extra Space Storage South Pasadena – 919 Mission St, South Pasadena, CA 91030
Box-n-Go provides self-storage units to the following zip codes in South Pasadena, CA: 91030, 91031. Find a South Pasadena portable storage unit near you! Box-n-Go portable storage containers are seen daily in the neigboring cities:
Altadena, CA
,
Alhambra, CA
,
Monterey Park, CA
,
Sierra Madre, CA
,
Arcadia, CA
,
El Monte, CA
,
South El Monte, CA
,
Rosemead, CA
,
San Marino, CA
as well as many other cities in
Los Angeles, CA
and
Orange County, CA
.