RESERVE ONLINE IN MINUTES
RESERVE ONLINE IN MINUTES
Save 50% see how
No Truck Needed see why
No Heavy Lifting we can help load or move
200+ 5-STAR
REVIEWS
A+ BBB
RATING
LOWEST PRICE
GUARANTEE
Box-n-Go Storage & Moving - as Easy as 1-2-3
1
We Deliver
2
We Pick Up
3
We Store or Move
Store on your driveway or inside our secure facility. Load/unload only once. Ground level access.
I want to:
Are you a student?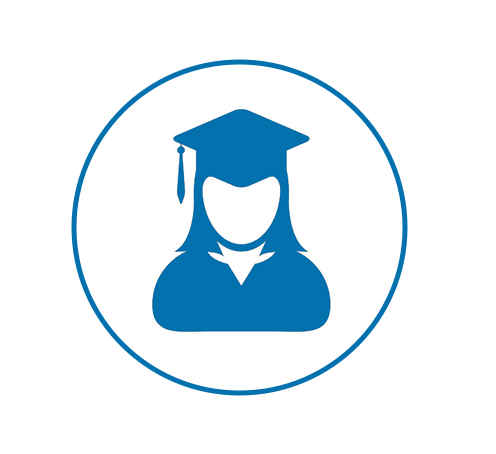 Available Sizes
Box-n-Go - XXL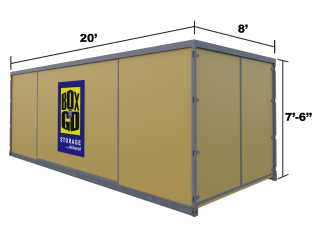 20' Container – all weather.
Perfect for 3-bedroom residence.
5-7 rooms, furniture, appliances, etc.
Learn More
Box-n-Go - XL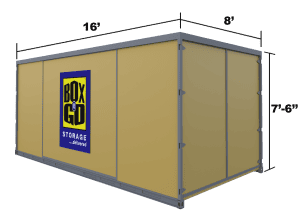 16' Container – all weather.
Perfect for 2-bedroom residence.
3-5 rooms, furniture, appliances, etc.
Learn More
Box-n-Go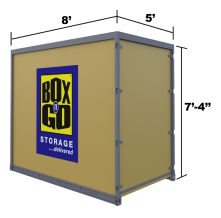 8' Container – all weather.
Modular – works for any need.
Each fits 1-1.5 rooms.
Learn More
I want to:
Are you a student?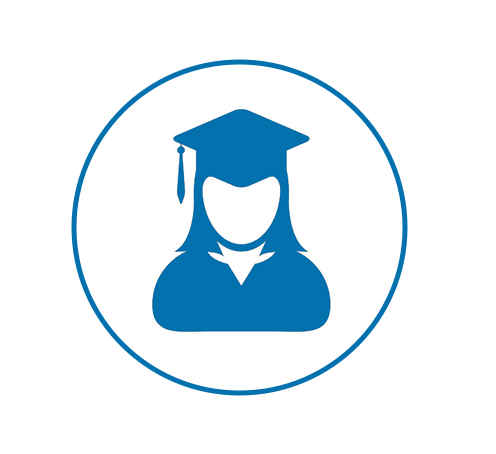 See How Our Services Can Work for You
Call or order online in minutes
We deliver storage to you
Pack at home, at your convinience
Store on your property or at indoor facility
Move locally or nationwide
I want to:
Are you a student?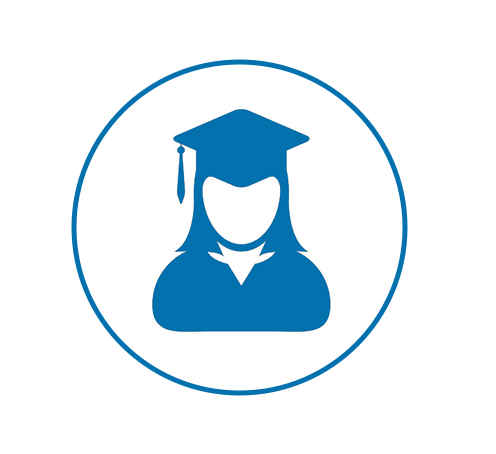 Our Services
Personal & Business Storage
Student Storage
Local & Nationwide Moving
Packing & Loading Help
Moving Boxes & Supplies
Do not see what you are looking for?
What Our Customers Think
I want to:
Are you a student?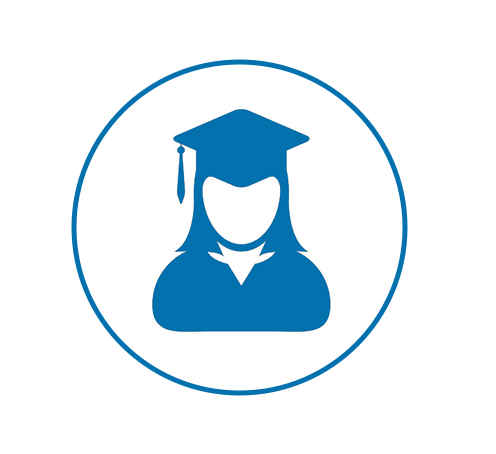 Why Box-n-Go? Here is Our Promise:
We are dedicated to deliver the best solution for almost any storage & moving need, with no gimmicks or hidden costs:
No truck to rent. We deliver storage to you!
Load/Unload only once.
Pay only for space you use.
Secure, climate-friendly facility.
Drive-up access
No Truck to rent…EVER!
Save money and time.
Reduce the risk of accidents and injuries.
No need to pay for gas, insurance & mileage!
Load ONCE Storage Solution!
You only need to load your belongings once!
No need to load and unload it all again into a storage unit.
All containers come with easy ground level access!
Pay Only for the Space You Use!


(if storing at our facility)
No not need to guess on how much space you actually need.
Order an extra 8' x 5' unit. Do not use it – do not pay for it.
Secure, Climate-Friendly Facility!
Highest degree of security and protection.
Our 8' x 5' units are breatheable – no mold or mildew.
No funky smell when your belongings return.
EASY Drive-Up Access!


(if storing at our facility)
Access your units at ground level.
No elevators, ramps, stairs to climb.
Schedule access appointment & drive straight to your units.
I want to:
Are you a student?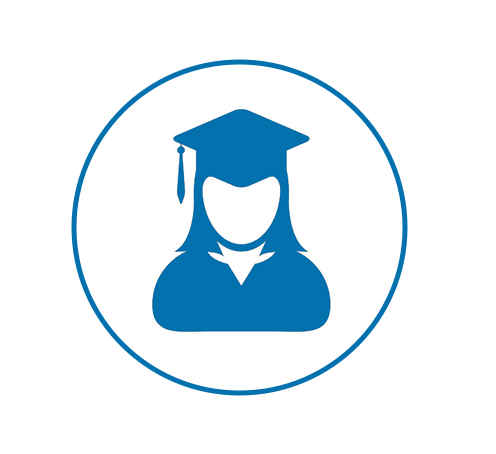 When disaster strikes, there's nothing you can do. A natural disaster can happen without any warning.  Whether it's an earthquake, hurricane, tornado, or some other natural catastrophe, it can wreak havoc on your emotional health. The road to recovery is long and you need help. Agoura Hills storage offers discreet and secure storage facilities in your time of need. Box-n-Go self storage Agoura Hills has all the answers to your local storage questions. Using the self storage Agoura Hills is a great way to make room or extra space. In the current high paced lifestyle we find ourselves in wouldn't it be great to have a place we could retreat to? Our parents or grandparents may have had a chance to retreat to a study, garage, or that shed at the bottom of the garden.  Unfortunately we may live in smaller homes that tend to be crammed with many possessions. Agoura Hills is an area served by
Box-n-Go,
which offers the easiest most flexible route to self storage Agoura Hills California.  You can clear one of your rooms or garage into the convenient mobile self storage Agoura Hills CA unit they deliver and a room for a retreat is yours. Read on to learn more about using public storage Agoura Hills CA to your advantage.
Why people use self storage
It can be a bit difficult to part with your household items. There's a certain bond that gets established between you two after a while. The reason for that are the memories that we tend to associate when them. However, there are other reasons why you may find yourself with no other option than to somehow get rid of the excess stuff. There is an option that would allow you to not only keep a hold of your current items but to keep them safe until a later time when you have
the necessary space
. The option is public storage Agoura Hills CA.
Searching for Agoura Hills Storage? Call Box-n-Go Storage 91301 today for your rental unit.
The aftermath of a natural disaster is usually not pretty; there is debris everywhere, roof damage, storm damage, flooding and the list goes on.  Personal photos and valuable belongings are lost or damaged forever.  So, what do you do when you are faced with a natural disaster?  Our Agoura self-storage has prepared some tips to help you keep calm while you get your home and life back in order.
Tip #1:  Keep calm.
Box-n-Go storage units 91301 understands that many emotions will be flooding through your mind after a natural disaster. However, the best thing to do is keep calm and try not to freak out. Its quite difficult controlling emotions and such a horrible loss.
Tip # 2: Place your items in Agoura Hills storage.
While most of your items are lost or damaged, there are still a few of your items that can be salvaged.  You can place your items in storage until you repair and/or remodel your home from all the damage.
Tip # 3: Find convenient storage units Agoura Hills options.
While you can place your items in any Agoura Hills storage, you want to find one that has flexible and convenient options.  When disaster strikes, you really don't know how long it will take to repair all the damage caused. Sometimes it can take a few months to a few years to get things back to normal. This is why you want to search Box-n-Go storage facilities 91301 for short-term and
long-term storage options
.
Benefits of Self Storage Agoura Hills
Using self storage Agoura Hills offers you the chance place your household items in these facilities yourself. You can rest assured of their safety and well-being while you do. People have used these services in the past when they planned to get some renovations done around their house.  For time like this there was no better option than self storage Agoura Hills to store their items. Taking advantage of self storage Agoura Hills CA has gained popularity over the years because of the quality of service. It is also because how genuinely satisfied the customers are after using self storage services in general. The busy, hardworking families of Agoura, CA are choosing Box n Go for their storage needs when searching for Agoura Hills Storage.
Here's why:
Storage Agoura Hills is not a simple choice. Most families after asking their network for referrals are finding search engines to be the most efficient choice in hunting down and comparing the best, most affordable choice for storage in Agoura Hills. Busy families need fast solutions, and that's where Box-n-Go small storage 91301 comes in handy. How do the Agoura Hills families find us? Typically, they type something like "storage agoura hills ca" or "storage facilities near 91301" into Google or another search engine, but with many choices in the results, let's face it- it's hard to know who to trust. Once they view our website, with its customer reviews and detailed information about services, they usually ask for a quote.  From then on – they are in good hands, and can get back to the business of working and managing a family in these busy times. Repeat customers will tell you we are a family-run business who takes care of other families. Agoura families understand that not only are we most affordable, but we are friendly, efficient, and understand the unique needs of families in Agoura.  That's why it's one of the areas we decided to specialize in providing service to.  It is our joy to be of service!
Why choose our Agoura Hills Storage?
While there are many storage units Agoura Hills you can choose from, they are all different.  You want to choose Box-n-Go storage units near 91301  for the following: We are…
Safe and Secure
Flexible
Affordable
Safety is where we excel.  Whether it is a precious computer piece or your Grandmother's china, we know which measures to take, and when, to ensure a safe, elegant move.Technology Is Safe With Us. The careful care of new technology is a concern for those moving.  When it comes to technological equipment, one must be very, very careful…and experienced!  It's just not worth the risk to your beautiful items.Let's say you are looking for storage in Agoura Hills CA, or elsewhere (we cover many areas in the region – storage in Agoura Hills CA is just one).  You've got some precious technology you can't risk damaging, but who to choose in agoura? Great question.  Well, we are always happy to discuss your concerns about safely moving your technology.  We will explain our process in detail, if you like – in fact we prefer it!  We know it helps to hear exactly how we will care for your items.  It's important. One thing we have found valuable is to caution our customers to create a backup of their important computer files before moving anything.  This means even moving your items back into their original boxes.  Downloading a backup to an external drive is wise to do on a regular basis, anyway.  One never knows when a technology will malfunction, and data is lost. We are happy to talk more about this with you during your call.  Yes, self storage Agoura Hills can be painless, even for the painstakingly cautious with special technology needs!
Agoura Hills Storage Prohibited Goods List
Aerosol cans
Ammonia
Ammunition
Car batteries
Charcoal, lighter fluid
Chemistry sets
Kerosene
Liquid bleach
Loaded guns
Matches
Nail polish or Nail polish remover
Paint thinners
Paints/varnishes
Pesticides
Poisons
Pool chemicals
Propane or Butane tanks
Weed killer
Cleaning solvents
Darkroom chemicals
Fertilizer
Fire extinguishers
Fireworks
Fuels/oils
Household batteries
How many storage units do I really need?
Many people underestimate the amount of items they really have. Therefore, they search for self storage Agoura service without a realistic idea of how many storage units they really need. So if you are not sure on how many storage units Agoura Hills you need, the best thing you can do is search for Agoura storage. Once you find a storage company you like, don't be afraid to ask questions. A good storage company will be able to give you a general idea on how many storage units you need based on all the belongings you plan on putting in storage.
Call Box-n-Go Storage Agoura Hills to reserve a storage unit today!
Dealing with a natural disaster is never easy, but you don't have to do it alone. Box-n-Go storage units in Agoura Hills CA will provide you with affordable and convenient storage options to help you get things back on track quickly. If you need short-term or long-term solutions Agoura Hills storage has you covered. Call
Box-n-Go
at 877-269-6461 and rent your self-storage unit today! Box-n-Go provides self-storage units to the following zip codes in Agoura Hills, CA: 91301, 91377, 91376. Find an Agoura Hills portable storage unit near you! So Box-n-Go services are in high demand because of their convenience and ease of use. Our customers come from many parts of Southern California, including many neighboring cities and communities:
Calabasas, CA
,
Topanga, CA
,
West Hills, CA
,
Chatsworth, CA
,
Oak Park, CA
,
Westlake Village, CA
,
Thousand Oaks, CA
,
Simi Valley, CA
and many other parts of
Los Angeles, CA
, Ventura County and
Orange County, CA
.
Self Storage in Agoura Hills
Suppose you have a situation where you need to urgently change the house without wasting time. In that case, using self-storage units will be an ideal solution. Why? Because you do not need to call a moving company, rent a room, or ask for additional time to store things. Box&Go warehouses are located all over the country, so sending items to storage turns out to be a very mobile and straightforward process. 
Our self-storage services are available in Los Angeles, Long Beach, San Fernando Valley, Orange County, CA, and parts of Riverside, Ventura, and San Bernardino counties. If the warehouse location is comfortable, you can load, deliver and unload things yourself. If this is difficult for you, you can order the delivery of the container to your address. In addition, our employees will bring a self-storage unit in Agoura Hills, CA, and make your move more comfortable. More detailed information can be found in other sections of our website.