RESERVE ONLINE IN MINUTES
RESERVE ONLINE IN MINUTES
Save 50% see how
No Truck Needed see why
No Heavy Lifting we can help load or move
200+ 5-STAR
REVIEWS
A+ BBB
RATING
LOWEST PRICE
GUARANTEE
Box-n-Go Storage & Moving - as Easy as 1-2-3
1
We Deliver
2
We Pick Up
3
We Store or Move
Store on your driveway or inside our secure facility. Load/unload only once. Ground level access.
I want to:
Are you a student?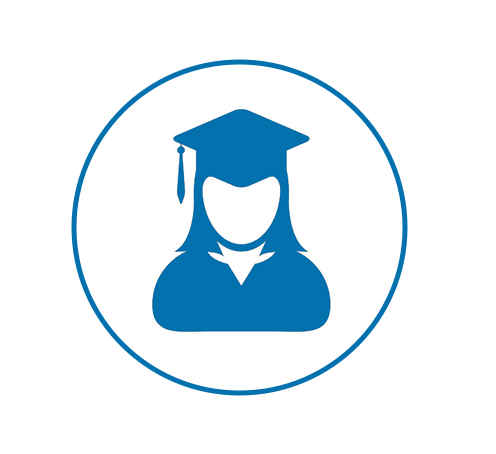 Available Sizes
Box-n-Go - XXL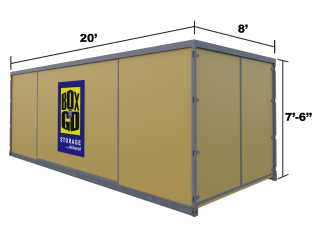 20' Container – all weather.
Perfect for 3-bedroom residence.
5-7 rooms, furniture, appliances, etc.
Learn More
Box-n-Go - XL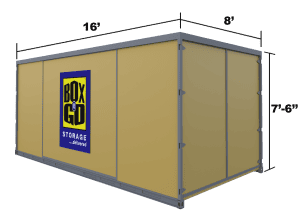 16' Container – all weather.
Perfect for 2-bedroom residence.
3-5 rooms, furniture, appliances, etc.
Learn More
Box-n-Go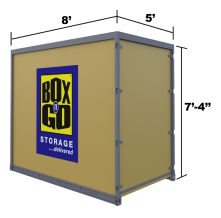 8' Container – all weather.
Modular – works for any need.
Each fits 1-1.5 rooms.
Learn More
I want to:
Are you a student?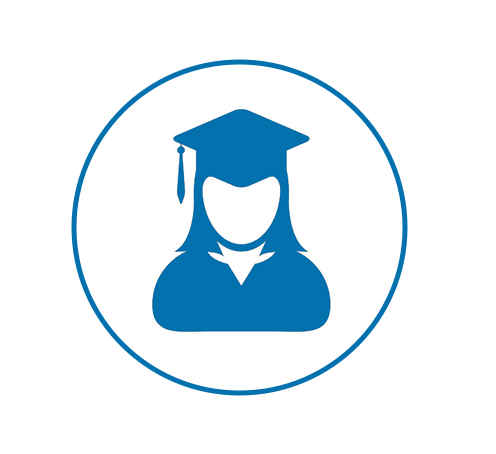 See How Our Services Can Work for You
I want to:
Are you a student?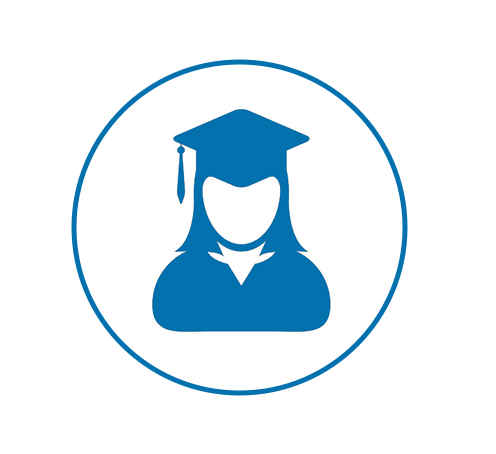 Our Services
Personal & Business Storage
Student Storage
Local & Nationwide Moving
Packing & Loading Help
Moving Boxes & Supplies
Do not see what you are looking for?
What Our Customers Think
I want to:
Are you a student?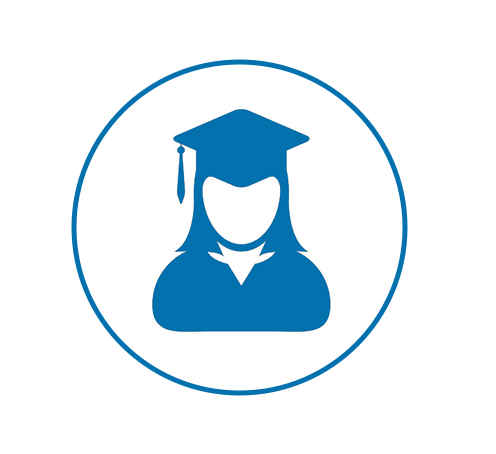 Why Box-n-Go? Here is Our Promise:
We are dedicated to deliver the best solution for almost any storage & moving need, with no gimmicks or hidden costs:
No truck to rent. We deliver storage to you!
Load/Unload only once.
Pay only for space you use.
Secure, climate-friendly facility.
Drive-up access
No Truck to rent…EVER!
Save money and time.
Reduce the risk of accidents and injuries.
No need to pay for gas, insurance & mileage!
Load ONCE Storage Solution!
You only need to load your belongings once!
No need to load and unload it all again into a storage unit.
All containers come with easy ground level access!
Pay Only for the Space You Use!


(if storing at our facility)
No not need to guess on how much space you actually need.
Order an extra 8' x 5' unit. Do not use it – do not pay for it.
Secure, Climate-Friendly Facility!
Highest degree of security and protection.
Our 8' x 5' units are breatheable – no mold or mildew.
No funky smell when your belongings return.
EASY Drive-Up Access!


(if storing at our facility)
Access your units at ground level.
No elevators, ramps, stairs to climb.
Schedule access appointment & drive straight to your units.
I want to:
Are you a student?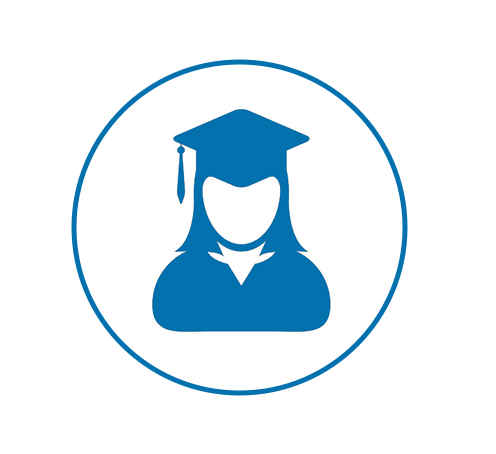 Self-Storage Units in Chatsworth, CA
Are you looking for self-storage facilities in Chatsworth, CA? You are in the right place. Box-n-Go's Chatsworth storage facility offers a wide array of
affordable storage options
that should meet your needs. Whether you are relocating, remodeling your home, or preparing for a guest, you can be assured that Box-n-Go can help with high-quality storage units in Chatsworth.
Why do most locals prefer Box-n-Go storage in Chatsworth, CA?
Many businesses, students, and residents in Chatsworth prefer to store their belongings at a self-storage facility managed by Box-n-Go. This is because we offer innovative, flexible, convenient, affordable, and easy storage solutions. Box-n-Go offers the following:
Portable storage units delivered to wherever you are
Free ground-level access (most other self-storage facilities charge for this)
Access your items quickly and easily
Short-term and long-term storage options
State-of-the-art security to keep your valuables safe and protected at all times
Limited content protection and insurance coverage plans
Discount self-storage prices for students and military professionals
What can you place inside a Chatsworth storage facility?
Many people are uncertain of what type of items they can put in their storage unit. What follows is a list of items commonly put in storage facilities:
Instruments
Furniture
Electronics
Business documents
Clothes
Artwork
Children's toys
Books
Compare storage places near 91311
There are quite a few storage facilities in Chatsworth and surrounding communities, but you'll find many differences between these companies. Those differences may not seem so obvious from the outside looking in, so never assume they're all one and the same. Price is one of the biggest differences between the various storage locations in Chatsworth and the 91311 area. Some companies charge much higher or lower rental rates than the next, but there is only one way to learn this information, and that is through comparing storage unit costs. Don't be afraid to request a quote to learn the monthly storage rental rates at that particular facility. Request quotes from a few different self-storage facilities so you can make an accurate comparison.
Downsize Before Deciding on a Local Storage Facility
Storage lockers can hold practically anything you haven't the room for at your home. You can store your musical instruments, appliances, furniture, artwork, or any other items that you cannot part with but lack the space for at home. There are plenty of small, medium, and large storage units to choose from, so it is easy to store whatever you need. Before you rent storage space, however, be sure to get rid of things that you no longer use or want. That will allow you to minimize the size of the unit you need. You can give things away to friends/family or to a local charity. Of course, you will want to toss out anything that is damaged or that no longer works. Why pay to store belongings that you will no longer need when it is much easier to rid them from your life before taking your goods to storage units?
What should you look for in your Chatsworth storage units?
When you are searching for storage units in Chatsworth, most of all you want to make sure they accommodate your needs. So, what should you actually be looking for? While there are many Chatsworth self-storage units, most likely you want units that are:
Spacious – They will hold a wide variety of your big and small items
Portable – They can be delivered anywhere in Chatsworth or elsewhere
Breathable – They prevent mold and mildew
Your belongings are very valuable, so naturally you want to protect them. Another piece of the puzzle is convenience. Many people search for climate-friendly storage. However, here in California it is not a common requirement.
Self storage Chatsworth CA units can help in times of unexpected events
All of us at one point or another face the reality of losing our parents and dealing with the estate. Selling the family home after a death of a parent or relative is often a stressful and difficult time. It is difficult not just for the immediate family, but for the entire remaining family. This is how storage units in Chatsworth can help. Alongside the natural grieving process, the disposal of a beloved relative's household items adds further stress. Just let Box-n-Go's storage services help you and your family. If you're in the area, contact our customer service for our current self-storage unit prices in Chatsworth. In many cases, the sale of the family house has to be a priority due to financial pressures, like medical care bills and funeral costs. For residents of Chatsworth, CA, storage units by
Box-n-Go Storage
can speed up the home sale. If you place all the home's contents into moving pods, it will help you declutter the home. This will speed up the sale. It is a realtor's ideal situation to offer empty, clean homes for sale. All studies show they sell quicker this way. Storage units near 91311 are available when you lack the necessary space to store your personal belongings. You can store almost anything inside of storage units, whether it's belongings from your home, your boat, or even items for your e-commerce store. People utilize storage places most commonly when they're relocating, but they are handy for any other occasion when there is a lack of space. Put a little imagination into things and there are endless uses for storage units.
Storage Facilities in Chatsworth, CA: Solve the Need for Space
You do not have to be under a contract when you rent self-storage units, and can access or remove your belongings, as long as the storage bill is paid. Rental payments are made monthly. There's never a credit check or a deposit required to rent a storage unit. If you're one of the many people who need the space offered from storage units near 91311 to store belongings, do not rent that unit until you first learn some of the easy ways to reduce the self-storage prices. Although storage unit costs are already reasonable enough for most any budget, there are many ways to further reduce expenses and help you find the absolute best deal around. If you're willing to spend a little bit of time finding the deals for storage lockers, they'll come your way!
Box-n-Go Chatsworth Storage
The disposal of the home contents is a long process. Family members often dictate the home's availability. You can, of course, do a lot of "pruning" prior to storage. And then donate and dispose of many items. However, you can be still left with a substantial amount of stuff. Because there will be furniture, appliances, and personal effects with sentimental value, parting with this is not easy. This is where Box-n-Go Chatsworth storage will help you the most. Households often accumulate a large amount of clothing, bedding, curtains, and other linens. It often seems to be overwhelming to keep all of these in the home. The best solution is reserve storage units in Chatsworth. Residents can use
Box-n-Go
household storage units near Chatsworth, CA as a solution when moving or decluttering the home.
Packing Clothing and Linens into Storage Units in Chatsworth
The best place for curtains, drapes, clothing, and other household cloth items, when stored, is to use special wardrobe boxes. Make sure to store them in vertical position. Pay attention to this when loading into your storage unit.
You can hang the garments easily and safely inside the wardrobe boxes. They will stay wrinkle-free and clean.
Store shoes, boots, and other footwear conveniently at the bottom of the wardrobe box.
An alternative to the use of wardrobe boxes is to carefully fold and store items in the bottom of storage trunks, dresser drawers, or closets.
Another alternative is to use medium and large cardboard boxes. These are perfect for sheets, pillowcases, tablecloths, and other linen items if sufficient space is unavailable.
Quilts, sleeping bags, pillows, and bed comforters are ideally best stored in larger boxes. You can also use space-saver bags compressed to save room.
91311 Storage Units
Box-n-Go delivers mobile storage units to any address. Storage containers at your home will allow you to load all items on your own time and schedule. Furthermore, you can use as many as you need. Once you finish loading, the units are taken to a secure self-storage facility. You can load your items over the weekend or weekdays. Your call. In many cases, people load their items into storage right away. Then, when the grieving process is over, they start sorting through the items. You can order your storage units returned to you, or just come to the facility to do the sorting there.
Call Box-n-Go and Rent One of Our Storage Units in Chatsworth Today.
Mobile storage units provide an excellent option for local families. The great benefit is that you can carefully pack your belongings following the above guidelines, ensuring their safekeeping. When you are looking for cheap storage units in Chatsworth, CA, try Box-n-Go. You will be very pleased with the convenience of loading at your doorstep and at the ground level. Additionally, you can load the units on your schedule. Do it over the weekend or on the evenings after work—whenever you want to do it. Whether you are placing your items in self storage for one week or a couple of months, you are always assured that Box-n-Go provides flexible, convenient, and affordable self-storage units. To rent your low-cost storage unit, call Box-n-Go Chatsworth at 877-269-6461 and reserve your space now. Box-n-Go provides self-storage units to the following ZIP Codes in Chatsworth, CA: 91311, 91313, 91324. Find a Chatsworth portable storage unit near you!
Compare Box-n-Go to Other Local Storage Places
We know you have options, and we believe when you do a proper comparison you will see that Box-n-Go is the best option for you. Check out these local facilities and compare:
EZ Storage – 9420 De Soto Ave, Chatsworth, CA 91311
Extra Space Storage – 21536 Devonshire St, Chatsworth, CA 91311
Storage Etc – 20550 Lassen St, Chatsworth, CA 91311
StorCal Self Storage Chatsworth – 20525 Nordhoff St, Chatsworth, CA 91311
US Storage Centers – 9818 De Soto Ave, Chatsworth, CA 91311
AAA Self Storage – 9111 Jordan Ave, Chatsworth, CA 91311
U-Haul Moving & Storage of Chatsworth –  21326 Devonshire St, Chatsworth, CA 91311
Public Storage – 9350 Topanga Canyon Blvd, Chatsworth, CA 91311
Box-n-Go moving and storage services
are in high demand because of their convenience and ease of use. Our customers come from many parts of Southern California, including many neighboring cities and communities:
Calabasas, CA
,
Topanga, CA
,
West Hills, CA
,
Oak Park, CA
,
Agoura Hills, CA
,
Westlake Village, CA
,
Thousand Oaks, CA
,
Simi Valley, CA
,
Porter Ranch, CA
,
Canoga Park, CA
,
Northridge, CA
,
Winnetka, CA
,
Granada Hills, CA
, and many other parts of
Los Angeles, CA
and
Orange County, CA
.