RESERVE ONLINE IN MINUTES
RESERVE ONLINE IN MINUTES
Save 50% see how
No Truck Needed see why
No Heavy Lifting we can help load or move
200+ 5-STAR
REVIEWS
A+ BBB
RATING
LOWEST PRICE
GUARANTEE
Box-n-Go Storage & Moving - as Easy as 1-2-3
1
We Deliver
2
We Pick Up
3
We Store or Move
Store on your driveway or inside our secure facility. Load/unload only once. Ground level access.
I want to:
Are you a student?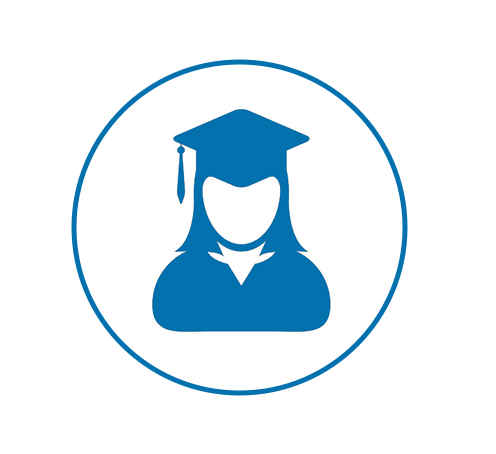 Available Sizes
Box-n-Go - XXL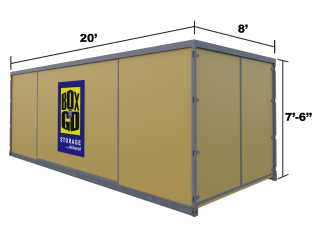 20' Container – all weather.
Perfect for 3-bedroom residence.
5-7 rooms, furniture, appliances, etc.
Learn More
Box-n-Go - XL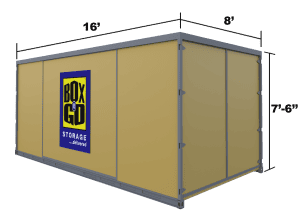 16' Container – all weather.
Perfect for 2-bedroom residence.
3-5 rooms, furniture, appliances, etc.
Learn More
Box-n-Go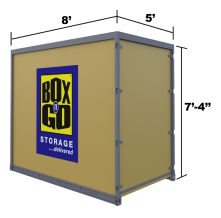 8' Container – all weather.
Modular – works for any need.
Each fits 1-1.5 rooms.
Learn More
I want to:
Are you a student?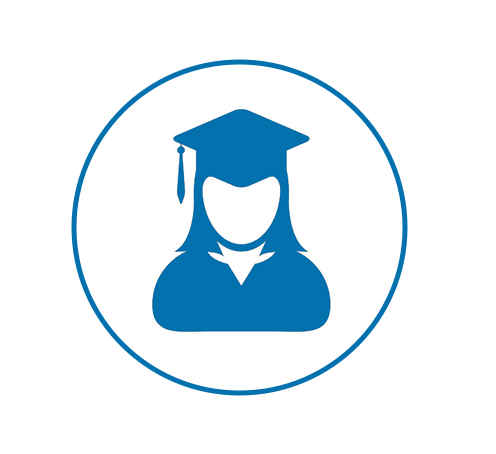 See How Our Services Can Work for You
I want to:
Are you a student?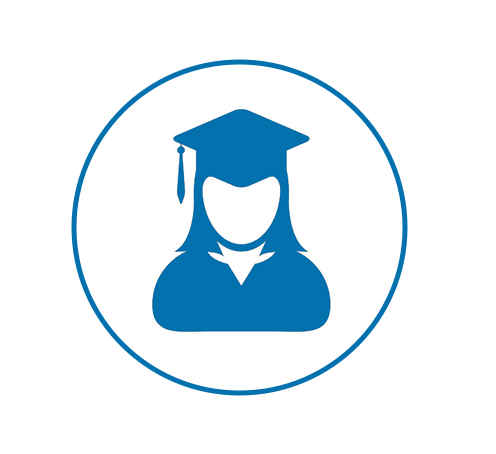 Our Services
Personal & Business Storage
Student Storage
Local & Nationwide Moving
Packing & Loading Help
Moving Boxes & Supplies
Do not see what you are looking for?
What Our Customers Think
I want to:
Are you a student?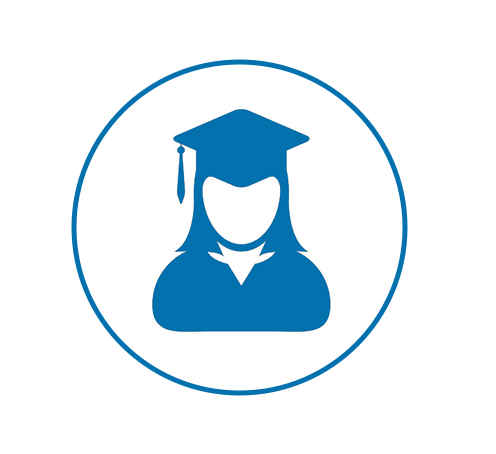 Why Box-n-Go? Here is Our Promise:
We are dedicated to deliver the best solution for almost any storage & moving need, with no gimmicks or hidden costs:
No truck to rent. We deliver storage to you!
Load/Unload only once.
Pay only for space you use.
Secure, climate-friendly facility.
Drive-up access
No Truck to rent…EVER!
Save money and time.
Reduce the risk of accidents and injuries.
No need to pay for gas, insurance & mileage!
Load ONCE Storage Solution!
You only need to load your belongings once!
No need to load and unload it all again into a storage unit.
All containers come with easy ground level access!
Pay Only for the Space You Use!


(if storing at our facility)
No not need to guess on how much space you actually need.
Order an extra 8' x 5' unit. Do not use it – do not pay for it.
Secure, Climate-Friendly Facility!
Highest degree of security and protection.
Our 8' x 5' units are breatheable – no mold or mildew.
No funky smell when your belongings return.
EASY Drive-Up Access!


(if storing at our facility)
Access your units at ground level.
No elevators, ramps, stairs to climb.
Schedule access appointment & drive straight to your units.
I want to:
Are you a student?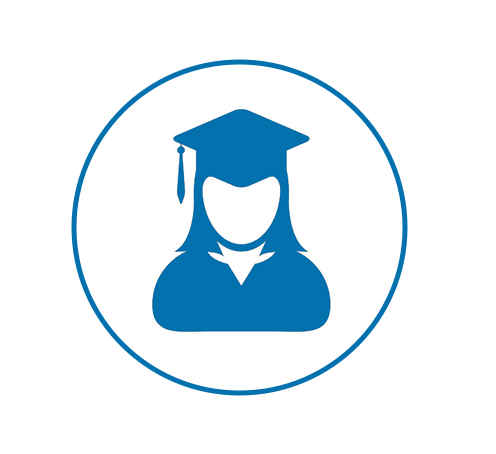 Self Storage Units Near Topanga, CA
When our homes have reached a certain age they could all benefit from decorating and maintenance.  One obstacle that many of us face is the furniture, carpets and general household clutter that make such changes awkward. Topanga storage to the rescue. Fortunately, for residents of the Topanga, Box-n-Go Storage is a revolutionary storage company.
In what ways is this self storage units Topanga company unique?
The main advantage over conventional storage options is that Box-n-Go Storage delivers the storage units to you. It is so much more convenient than having to load up a moving truck, drive to a distant Topanga storage area. And, then, unload the moving truck into the storage unit. Box-n-Go Storage will drop the self storage units Topanga at a location that is most convenient for you. If you need a day, or even a few days, to load up the storage unit, that is totally fine. They have a 3-hour window each day for drop off. Just let them know which day you need have the storage units delivered. There's no extra charge to take your time filling the units. When you are done, another phone call will let them know you are ready for pick up. One of the golden rules of packing items for Topanga storage is to use boxes whenever possible.  This makes loading and stacking items a lot easier and will ensure you make the most of the storage space you have.
Tips for packing
Kitchen Equipment: All small appliances need to be packed in a box. That includes counter top items like blenders, slow cookers and deep fryers.
Pots and Pans: Even large stock pots and cookie pans need to be packed in a box. Store smaller pots inside larger ones and keep lids together.
Pictures, Wall Hangings and Small Mirrors: To ensure pictures arrive safely, it's a good idea to purchase custom designed boxes from a moving supplier specifically made for the task.
Tools and Some Outdoor Equipment: Hand tools need to be packed in a box. If you have outdoor equipment that is small enough to fit in a box they should be.  Any gas powered items should be drained of fuel.
Toys and Outdoor Play Equipment: Pack all toys into boxes, along with any outdoor equipment such as swings and paddling pools.
Storage Near 90290
So what happens to your storage near 90290 after the pick up up? The moving truck delivers it to a secure and conveniently located storage warehouse. The security system includes video surveillance, fire detection, and motion sensors. The storage warehouse is easily accessible as well. Ground level access to your storage unit is available by appointment. Next day access  appointments must be scheduled by noon of the prior business day. Leave your items in storage as long as you want.
Storage Near Topanga
The storage containers themselves keep your items safe as well. Breathable storage containers prevent build up of condensation. This helps protect your items from mold, mildew, and other damage due to high humidity and water buildup. The storage units are breathable because they are made of wood, not fiberglass or metal like many other more conventional storage near 90290.
Self Storage Topanga
There is no comparison between Box-n-Go Storage's mobile storage system and standard self storage near Topanga. The convenience of mobile storage makes it the obvious choice. The price is competitive as well. Especially since you can select how many of the smaller units you need and you pay only for what you use. The storage boxes are sized just right to contain about one to one and a half rooms worth of furniture and items. When you have the storage units delivered for loading, don't worry about accidentally ordering one too many. If you don't load it up, then you don't have to pay for it. You can even order extra storage containers if you're concerned. You only pay for what you use. No complaints. Box-n-Go Storage will offer a better solution to these storage needs by supplying mobile storage units direct to your home.  When the unit is delivered you can pack and load it in your own time, as the unit has low loading for easy access.  The unit supplied is a uniform 5′ wide 8′ long and 7′ high so you only have to rent enough storage space for your needs. An amazingly great benefit is that it does not involve you in transporting your items to some remote storage facility.  In fact once you packed and load your goods, we can arrange a convenient pick up of your mobile storage unit which will then be transported to a secure storage facility.  This means you do not need to arrange a truck or other transport to get your goods into storage so will have no additional costs in terms of gas, insurance or rental.  All this importantly means you will save all the time and stress associated with traditional self storage facilities.
Combine Services
Many storage facilities allow you to combine several services together to get a discounted rate. Perhaps you need a moving truck as well as a storage unit. Take advantage of a package deal and the costs of your rental may drastically decrease. It never hurts to ask if combined service rates are available. By doing so, it is possible to save a tremendous amount of money and get what you need.
How do You Pack for Topanga Storage?
Packing storage units near Topanga CA is similar to a real-life Tetris game. When you squeeze each piece in just so, it fits perfectly. When you achieve this when packing your storage unit, you'll save a tremendous amount of space, making it possible to get more items inside. Try to use only one or two box sizes to store your items inside when using self-storage. This minimizes some of the headaches of storing your belongings.
Take Advantage of Self Storage Topanga Deals & Special Offers
Storage facilities are in competition with each other. They're fighting for your business. As result, you'll find tons of awesome money-saving deals and special offered provided from most of the storage units near Topanga CA. Online promotions, coupons, and other special deals are attractive offers that companies hope will sway you in their direction. If you're awayable, take a look at the storage space special offers and deals and take advantage of the best offer for your needs. Do not miss the chance to rent self storage at an awesomely discounted rate and find your deal before you rent!
Get Your Savings on When Renting Storage Units Near Topanga CA
You need a safe, secure place to store your belongings, not an unaffordable bill hanging over your head every month. When you need storage space, be sure to take advantage of every means of savings you possibly can. The techniques above are just a few of the many ways that you can rent storage units Topanga for less. No matter the area of town you need storage 90290, there are many options to choose from. But, if you don't compare your options for self storage you could find yourself spending far more money to rent the unit than necessary. Rather than endure added costs and expenses to your budget, keep costs low by using the money-saving tips above. Access is very easy and convenient. All we ask is for you to schedule an appointment. When you come, you will be able to drive up right to your units.  This service is FREE to Box-n-Go customers. This service represents an incredible convenience; drive up access at no extra cost!
Compare Box-n-Go to Other Options
Although we believe we are offering you a one stop shop for all your moving and storage needs, we also understand you may want to do some comparison shopping before you make the decision. This is why we are offering the below listing of the local storage facilities. Drive around, check out their offerings and decide for yourself:
Storage Etc. Topanga – 7026 Topanga Canyon Blvd
Public Storage Topanga – 9350 Topanga Canyon Blvd
Call Box-n-Go for help
If you live in Topanga, or the surrounding area, be sure to use
Box-n-Go Storage
near 90290 for all your self storage units Topanga needs. Box-n-Go services are in high demand because of their convenience and ease of use. Our customers come from many parts of Southern Californis, including many neighboring cities and communities:
Calabasas, CA
, 
West Hills, CA
,
Chatsworth, CA
,
Oak Park, CA
,
Agoura Hills, CA
,
Westlake Village, CA
,
Thousand Oaks, CA
,
Simi Valley, CA
and many other parts of
Los Angeles, CA
, Ventura County and
Orange County, CA
.