RESERVE ONLINE IN MINUTES
RESERVE ONLINE IN MINUTES
Save 50% see how
No Truck Needed see why
No Heavy Lifting we can help load or move
200+ 5-STAR
REVIEWS
A+ BBB
RATING
LOWEST PRICE
GUARANTEE
Box-n-Go Storage & Moving - as Easy as 1-2-3
1
We Deliver
2
We Pick Up
3
We Store or Move
Store on your driveway or inside our secure facility. Load/unload only once. Ground level access.
I want to:
Are you a student?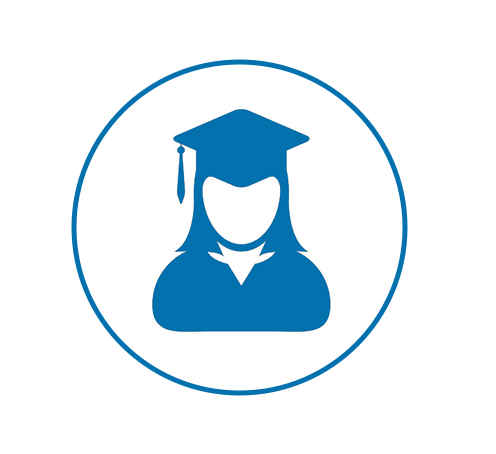 Available Sizes
Box-n-Go - XXL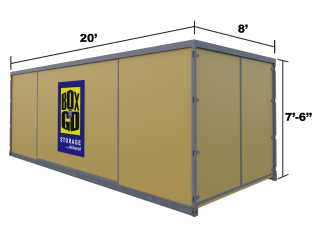 20' Container – all weather.
Perfect for 3-bedroom residence.
5-7 rooms, furniture, appliances, etc.
Learn More
Box-n-Go - XL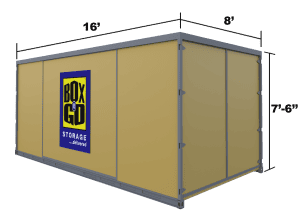 16' Container – all weather.
Perfect for 2-bedroom residence.
3-5 rooms, furniture, appliances, etc.
Learn More
Box-n-Go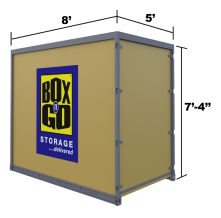 8' Container – all weather.
Modular – works for any need.
Each fits 1-1.5 rooms.
Learn More
I want to:
Are you a student?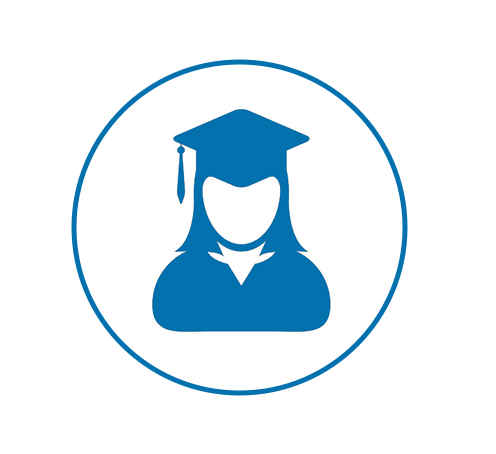 See How Our Services Can Work for You
Call or order online in minutes
We deliver storage to you
Pack at home, at your convinience
Store on your property or at indoor facility
Move locally or nationwide
I want to:
Are you a student?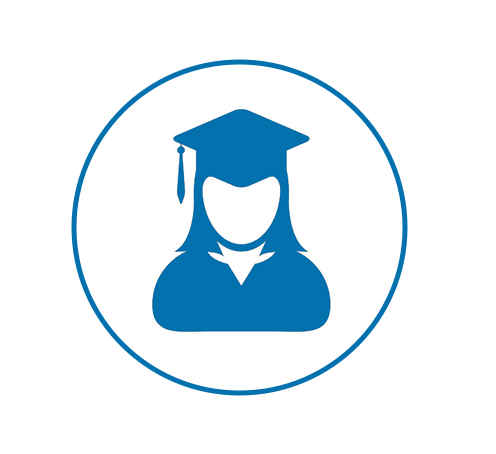 Our Services
Personal & Business Storage
Student Storage
Local & Nationwide Moving
Packing & Loading Help
Moving Boxes & Supplies
Do not see what you are looking for?
What Our Customers Think
I want to:
Are you a student?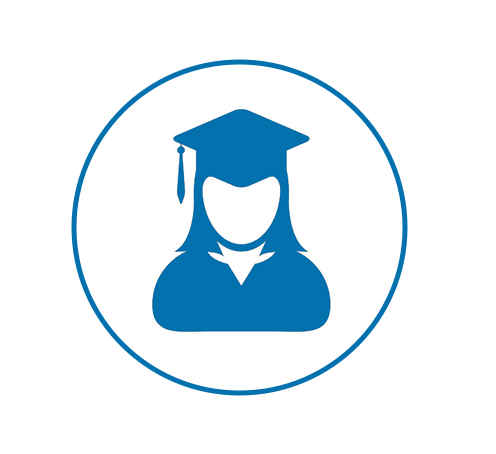 Why Box-n-Go? Here is Our Promise:
We are dedicated to deliver the best solution for almost any storage & moving need, with no gimmicks or hidden costs:
No truck to rent. We deliver storage to you!
Load/Unload only once.
Pay only for space you use.
Secure, climate-friendly facility.
Drive-up access
No Truck to rent…EVER!
Save money and time.
Reduce the risk of accidents and injuries.
No need to pay for gas, insurance & mileage!
Load ONCE Storage Solution!
You only need to load your belongings once!
No need to load and unload it all again into a storage unit.
All containers come with easy ground level access!
Pay Only for the Space You Use!


(if storing at our facility)
No not need to guess on how much space you actually need.
Order an extra 8' x 5' unit. Do not use it – do not pay for it.
Secure, Climate-Friendly Facility!
Highest degree of security and protection.
Our 8' x 5' units are breatheable – no mold or mildew.
No funky smell when your belongings return.
EASY Drive-Up Access!


(if storing at our facility)
Access your units at ground level.
No elevators, ramps, stairs to climb.
Schedule access appointment & drive straight to your units.
I want to:
Are you a student?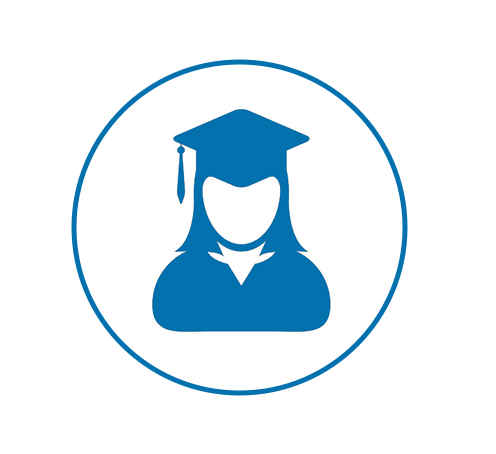 Self Storage Units in Calabasas, CA
Searching for self-storage facilities in Calabasas, CA? If you are a hobbyist, you probably have many different items that must be stored properly. Maybe you are a coin collector, art collector, or sports card collector. It really doesn't matter what kind of collector or hobbyist you are. You can turn to a Calabasas storage facility to manage your collections. Hence, you can free up space at home while your belongings are safe and secure. This applies not only to collections. You have the same dilemma when you have too many things at home or when you are moving. Even when you place your home up for sale, and decluttering is a must, you can benefit from a self-storage facility.
Why is self storage a great idea?
You live with family, friends, or toddlers; hence you know that most people are attracted to your collections. They may want to play with them, touch them, and even borrow them, which, as a result, can damage your possessions. While you love your family and friends, your collections are not something to be displayed for their enjoyment. This is why many local collectors search for climate-controlled storage facilities in Calabasas. They are quickly realizing that self-storage facilities offer a safe and convenient yet accessible way to store their favorite collections. If you still want to display your collection at home, but there is little room, perhaps storing some of the furniture can free up the needed space. Here are some reasons why people search for storage locations in Calabasas and near the 91302 ZIP Code:
Safe and secure place to store their items
Own private space away from family and friends
Collections can be transported anywhere
Can retrieve their items out of the storage facility easily
Low-cost monthly solution to keep their items free from damage or theft
Flexible self storage options they can rely on
Long- or short-term storage options
What kind of hobbyists search for storage near 91302?
While there is no limit to what you can put in your Calabasas storage facility (as long as it's legal and non-hazardous), many hobbyists realize the benefits of using storage for their favorite collections. Here are some common types of hobbyists that prefer to use storage units:
Comic book collectors
Rock collectors
Antique collectors
Stamp collectors
Book collectors
Movie collectors
Sports card collectors
Memorabilia collectors
3 myths about storage places debunked
There are many reasons local residents search for Calabasas storage units: moving, relocation, divorce, college, traveling abroad, and the list goes on. However, there are still some people who are skeptical about looking for storage in Calabasas. Why? They have heard many negative stories about the storage process. They have heard things like storage lockers are expensive, unsafe, dirty, and dangerous.
What are some myths about storage units?
While there are many storage units, most have their pros and cons. However, with a little bit of research and proper planning, you can find suitable storage units in Calabasas. You may be pleasantly surprised about the cleanliness, affordability, and safety of the storage facilities you see. So, if you are on the fence about renting a storage unit in Calabasas, let us help you ease your mind.
·       Myth 1: Storage is expensive.
If you don't plan properly or ask the right questions, storage unit costs can add up. It's important to be prepared and ask your facility questions that can help save you money. You have to determine which size storage units are best for you, how long you will keep your items in storage, and whether the facility offers any student, military, or other discounts. Once you have an idea of all the pricing, discounts, and offerings your storage facility provides, you can budget accordingly, which will actually save you more money in the process.
·       Myth 2: Self-storage facilities are dangerous.
While it's okay to be apprehensive about the safety of your things, placing your items in storage may be safer than leaving them at home. Most storage centers have state-of-the-art security systems with 24-hour surveillance to monitor any suspicious activity.
·       Myth 3: Storage centers are dirty.
When it comes to protecting your items, you want to make sure that your storage unit is clean. There's nothing worse than your clothes being damaged by creepy critters, mold, dust, and mildew. This is why many storage places maintain a high level of cleanliness. In fact, there are some storage companies that have breathable and portable units. This works in two ways. One: the units are breathable, so they prevent mold and mildew. Two: the storage containers can be delivered anywhere, so they don't necessarily have to be in a storage center or warehouse at all times.
How to reserve storage units in Calabasas, CA
If you are looking for local storage units, it's important that you take your time to perform proper research. This way you can determine which storage facilities in Calabasas are right for you. While many people are against placing their valuable possessions in storage, there are many people who simply can't live without these kinds of facilities. Whether this is your first time placing your belongings in storage units in Calabasas, California, or you have used a storage facility before, there are some important questions you should ask before you make your final decision.
What does the facility offer? When it comes to putting your items in storage, there are some places that provide garage access and storage containers at an actual facility. However, there are some storage companies that provide portable storage units that can be picked up and delivered right from your doorstep.
What are their access hours? Just because you place your items in storage, it doesn't mean you will never see them again. Placing your items in storage containers just gives you a safe and secure place to store your belongings while you move or create extra space in your home. Call various storage companies to ensure they have convenient access hours so you will be able to retrieve your items whenever you need them.
More questions to ask before you rent self-storage units
Is the facility safe? There's nothing more frustrating than placing your possessions in storage only to discover that they have been stolen or damaged. This is why it's imperative that you do your research and ask proper questions to ensure the storage facility you choose has state-of-the-art security and surveillance systems. Doing your research in advance can save you from a lot of stress in the long run.
Is the Calabasas storage location convenient? When you are placing your items in storage, you want to be able to retrieve them whenever you need them. It simply doesn't make sense to drive all the way across town to get what you need. This is why it's important to find out where your storage location is located. However, you also want to check if your facility will be able to deliver your items to your doorstep or your next location. This way you can save time and money by having door-to-door service.
Is your storage company affordable? It's no surprise that moving and storing items can be costly. And when you are moving in Calabasas or to another state or country, you want to keep your expenses as low as possible. This is why it's imperative that you ask the company if they offer low monthly storage rental rates, special offers, student discounts, or another type of discount. If you ask before you make a commitment, you can lock down very affordable self-storage prices.
Call Box-n-Go in Calabasas and reserve your storage unit today!
Whether you are an avid collector or just a Calabasas resident needing storage, you can rely on
Box-n-Go
to provide you with safe low-cost solutions. At
Box-n-Go
, we have portable storage units that can hold a wide variety of large and small items. If you are ready to place your favorite things in storage, give us a call now! Call us at 877-269-6461 and rent a low-cost storage unit today! When you choose a storage facility in Calabasas, make sure you pick a place that has everything you need for a seamless process. It should have affordable monthly storage rental rates, flexible payment options, and portable storage units. Also look for modern security systems and easy access to your items. If you do proper research, you can find a facility that is affordable, safe, and clean. Whether you need to store your items for a few days or a few weeks, you can feel at ease knowing Box-n-Go has you covered. Call Box-n-Go and ask us about our self-storage unit prices in Calabasas! Box-n-Go provides self-storage units to the following ZIP Codes in Calabasas, CA: 90290, 91301, 91302, 91372. Find a Calabasas or Hidden Hills storage unit near you!
Compare Box-n-Go to Other Storage Facilities
Here at Box-n-Go we offer you a wide variety of moving and storage services to choose from. We, along with our partner companies, are confident that you will find a service that completely suits your needs. However, just in case you want to shop around and compare, here is a brief listing of local storage facilities. Please feel free to drive around and inspect each individually and see if their storage services will work for you:
Public Storage Calabasas – 23811 Ventura Blvd, Calabasas, CA 91302
Life Storage Calabasas – 5045 Old Scandia Ln, Calabasas, CA 91302
Calabasas Self Storage – 4200 Shadow Hills Rd, Agoura Hills, CA 91301
Box-n-Go services are in high demand because of their convenience and ease of use. Our customers come from many parts of Southern California, including many neighboring cities and communities:
Topanga, CA
,
West Hills, CA
,
Chatsworth, CA
,
Oak Park, CA
,
Agoura Hills, CA
,
Westlake Village, CA
,
Thousand Oaks, CA
,
Simi Valley, CA
,
Malibu, CA
,
Woodland Hills, CA
, and many other parts of
Los Angeles, CA
,
Orange County, CA
, and Ventura County.