RESERVE ONLINE IN MINUTES
RESERVE ONLINE IN MINUTES
Save 50% see how
No Truck Needed see why
No Heavy Lifting we can help load or move
200+ 5-STAR
REVIEWS
A+ BBB
RATING
LOWEST PRICE
GUARANTEE
Box-n-Go Storage & Moving - as Easy as 1-2-3
1
We Deliver
2
We Pick Up
3
We Store or Move
Store on your driveway or inside our secure facility. Load/unload only once. Ground level access.
I want to:
Are you a student?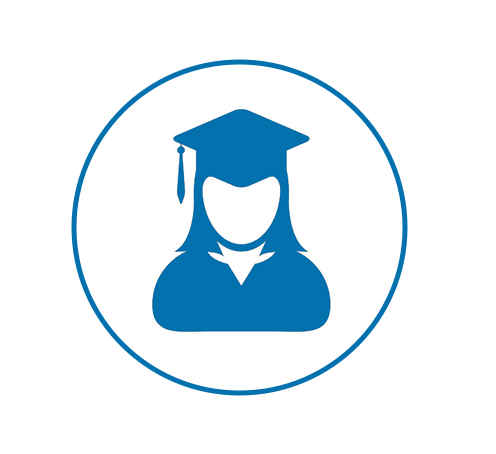 Available Sizes
Box-n-Go - XXL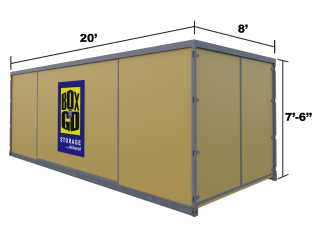 20' Container – all weather.
Perfect for 3-bedroom residence.
5-7 rooms, furniture, appliances, etc.
Learn More
Box-n-Go - XL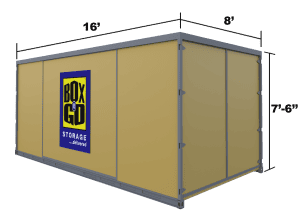 16' Container – all weather.
Perfect for 2-bedroom residence.
3-5 rooms, furniture, appliances, etc.
Learn More
Box-n-Go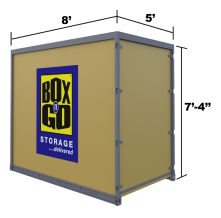 8' Container – all weather.
Modular – works for any need.
Each fits 1-1.5 rooms.
Learn More
I want to:
Are you a student?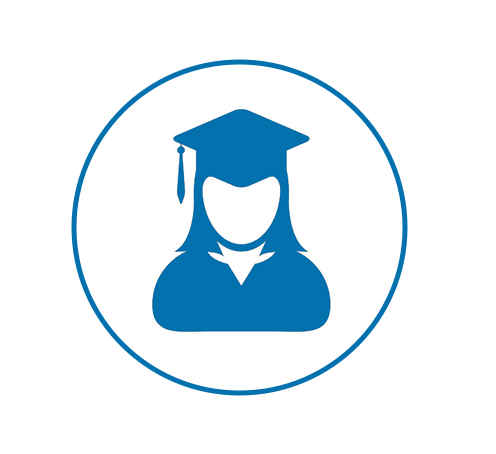 See How Our Services Can Work for You
I want to:
Are you a student?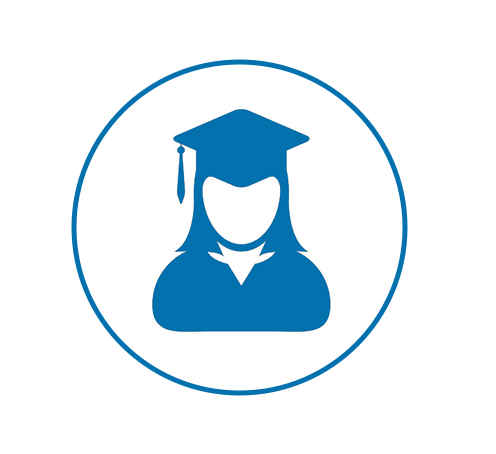 Our Services
Personal & Business Storage
Student Storage
Local & Nationwide Moving
Packing & Loading Help
Moving Boxes & Supplies
Do not see what you are looking for?
What Our Customers Think
I want to:
Are you a student?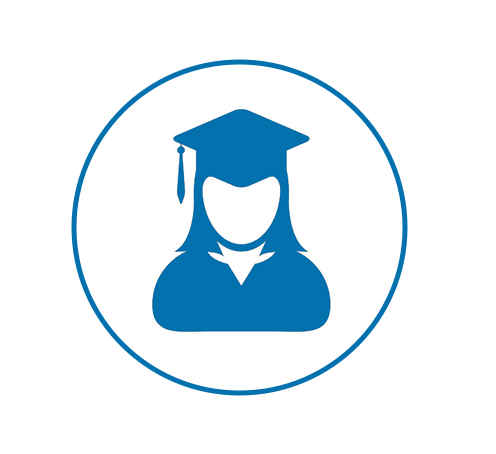 Why Box-n-Go? Here is Our Promise:
We are dedicated to deliver the best solution for almost any storage & moving need, with no gimmicks or hidden costs:
No truck to rent. We deliver storage to you!
Load/Unload only once.
Pay only for space you use.
Secure, climate-friendly facility.
Drive-up access
No Truck to rent…EVER!
Save money and time.
Reduce the risk of accidents and injuries.
No need to pay for gas, insurance & mileage!
Load ONCE Storage Solution!
You only need to load your belongings once!
No need to load and unload it all again into a storage unit.
All containers come with easy ground level access!
Pay Only for the Space You Use!


(if storing at our facility)
No not need to guess on how much space you actually need.
Order an extra 8' x 5' unit. Do not use it – do not pay for it.
Secure, Climate-Friendly Facility!
Highest degree of security and protection.
Our 8' x 5' units are breatheable – no mold or mildew.
No funky smell when your belongings return.
EASY Drive-Up Access!


(if storing at our facility)
Access your units at ground level.
No elevators, ramps, stairs to climb.
Schedule access appointment & drive straight to your units.
I want to:
Are you a student?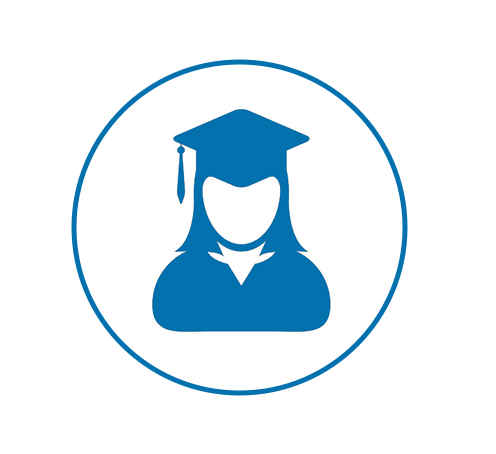 Portable Storage Units in Thousand Oaks, CA 91362
One of the best options when you want to reserve storage units in Thousand Oaks is to use mobile storage units from
Box-n-Go Storage
. They offer many distinct advantages and benefits over traditional self-storage facilities. Whether you have what feels like a thousand possessions to store or just few larger ones, you may wish to rent self-storage units. And for individuals, families, and businesses near the 101 Freeway and the Newbury Park and Dos Vientos Ranch neighborhoods, there are a handful of self-storage facilities available. But there's another solution that may be better suited for your needs: mobile self storage.
Top 10 Reasons to Go Mobile with Box-n-Go Storage Units in Thousand Oaks
1. Variety
Box-n-Go has all your needs covered, with services for portable and on-site storage that cater to students, residents, and businesses. And if you're relocating, there's also a full suite of moving services.
2. Efficiency
Self storage can be much more manageable when you use mobile units. You load up your storage containers and you're done, which saves the extra step of having to unload your belongings.
3. Flexibility
When you place items into traditional storage units, you have to load everything all at once, which can be stressful. But when you choose mobile storage, you can load your containers at your own pace and you get flexible delivery and pickup scheduling.
4. Accessibility
Like with public storage, Box-n-Go gives you the freedom to go on-site to retrieve your belongings, should you need just an item or two.
5. Security
In transit, smaller containers mean there's less chance of items shifting and breaking. Once at the facility, your items will be protected by 24-hour surveillance, basic protection coverage, and options for increased coverage.
6. Suitability
Take advantage of a more customizable solution with "just right"-sized containers. Estimate the number of items you need to store, then order only the units you need. You won't have to pay for space you don't use.
7. Punctuality
When you arrange to have your storage units picked up or dropped off, you can count on a timely arrival. Box-n-Go keeps a tight 3-hour delivery window, so your wait time is minimal.
8. Simplicity
Getting curbside self storage is as easy as making a single phone call. Unlike using standard storage units, there's no need to rent a moving truck, drive it around the city, unload your stuff, fill up the gas tank, and return the truck.
9. Affordability
Box-n-Go offers the best rates around for mobile storage services. In fact, there's a 110% Best Price Guarantee. So if you find an offer for the same service at a lower price, Box-n-Go will beat that price by 10%. For real.
10. Reliability
When searching for self storage in Thousand Oaks, CA, you want to go with a trustworthy company. Box-n-Go has a strong reputation you can feel confident about, with more than 10,000 customers served. And you'll also have peace of mind knowing that Box-n-Go has hundreds of 5-star reviews. So, when you're looking around for Thousand Oaks storage units, it makes a lot of sense to use mobile storage from Box-n-Go. If you are a fitness professional, you are probably in high demand. And while there are many fitness centers in the area, you are realizing that many people are requesting you to come to their home or their location that is outside Thousand Oaks. Have you ever considered searching for self storage?
Why search for self storage Thousand Oaks?
When it comes to running your fitness business, you want to serve as many people you can and help them reach their fitness goals. Whether they are somewhere in the 91360 area, or even out of state, you want to make sure you accommodate them the best way that you can. Most people don't have their own fitness equipment, and if they do, it's probably cheap and ineffective. Therefore, you prefer using your own fitness equipment. So, if you have to go out of state to train, you can pack all your equipment inside a storage unit in Thousand Oaks and have it delivered to wherever you need it to go.
What type of fitness equipment can you place in Self Storage in Thousand Oaks CA?
Whether you have a large or small clientele, you can benefit from placing a wide variety of fitness equipment in self storage. Here are some of the common types of fitness equipment people place in our Thousand Oaks storage facility:
Elliptical Trainers
StairMaster Trainers
Balance/Medicine Balls
Free Weights
Jump Ropes
Stationary Bikes
Kettle Bells
Resistance Bands
Ab Trainers
Self Storage Thousand Oaks CA for Baby Gear
Any parent can tell you that a new baby definitely turns a household upside down. Self storage can help. It is amazing how much stuff is required for such a small person! Nursery equipment and clothing are a significant financial investment and take up an awful lot of space. The initial items when a baby is born rapidly increase and multiply as the baby grows. They go from newborn size to a crawling baby then to an adventurous toddler in what seems like a blink of an eye. The outgrown clothing and the discarded toys and nursery equipment are a storage problem that an expanding family needs to tackle. One solution to the situation is to use self storage. Thousand Oaks families have access to the innovative mobile storage units available from
Box-n-Go Storage
. They will deliver mobile storage containers to your address, allowing you to load and store your nursery items at your own convenience. Once packed, they are collected and taken to a climate-controlled storage facility where they are held in a secure environment until you need them again when a new addition arrives! This is a fantastic solution. Local families will not have to be involved in a tiresome commute to a remote storage facility and only need to pack the unit once. At a point in family life when time is precious, these are priceless benefits.
What can you expect when you search for Self Storage in Thousand Oaks CA online?
There are many storage facilities in the 91362 and 91360 areas. You want to look for storage places that can accommodate your needs. If you will be going out of town and need your equipment delivered to you, then you want to choose a facility that offers portable storage units near 91362 and delivery. In addition to offering portable storage units, you also want to make sure your Thousand Oaks storage facility offers the following:
Ground-level access
Easy and convenient retrieval of your items
Safe and secure self-storage center with state-of-the-art security
Affordable storage rental rates
Content protection plans and/or insurance
Follow the following advice to ensure your storage is successful:
Use Packing Materials – To protect your furniture which is valuable to you and can be fragile, use cardboard and bubble wrap. Sharp corners and edges can be particularly vulnerable to chipping or cracks, so use more packing materials in those places or use corner protectors.
Allow Access – We all want to get maximum storage out of a unit by packing as much into it as possible to save However, the reality is if we need to access the rear to retrieve something it is a burden to have to completely unload the storage unit. By leaving some space to move through the unit and not cramming, you also allow airflow.
Cover with cotton – It is a common misconception that covering furniture totally in plastic is a good idea. Doing so can cause moisture build-up, which encourages the growth of odors and mold. Using cotton sheets to wrap and drape on furniture allows your items to "breathe," preventing moisture. Old cotton sheets are ideal for this purpose or specialist covers can be purchased.
Hopefully these tips will give you an easy storage experience. You will find many more useful tips on this site.
Prohibited Goods List
Aerosol cans
Ammonia
Ammunition
Car batteries
Charcoal, lighter fluid
Chemistry sets
Kerosene
Liquid bleach
Loaded guns
Matches
Nail polish or nail polish remover
Paint thinners
Paints/varnishes
Pesticides
Poisons
Pool chemicals
Propane or butane tanks
Weed killer
Cleaning solvents
Darkroom chemicals
Fertilizer
Fire extinguishers
Fireworks
Fuels/oils
Household batteries
Collectibles
Cash
Items of sentimental value
Live plants
Compare our offerings to those of other self-storage facilities near 91362
See for yourself how we compare and choose the best option for you:
Public Storage – 30921 Agoura Rd, Westlake Village, CA 91361
Public Storage – 120 West Easy Street, Simi Valley, CA 93065
Public Storage – 875 W Los Angeles Ave, Moorpark, CA 93021
StorQuest Thousand Oaks – 100 N Skyline Dr, Thousand Oaks, CA 91362
SoCal Self Storage Thousand Oaks – 2550 Willow Ln, Thousand Oaks, CA 91361
Extra Space Self Storage Thousand Oaks – 1285 Thousand Oaks Blvd, Thousand Oaks, CA 91362
North Ranch Self Storage Thousand Oaks – 4600 Thousand Oaks Blvd, Westlake Village, CA 91362
Search for self storage Thousand Oaks CA online and choose Box-n-Go as your affordable storage unit 91362 today!
Choose Box-n-Go as your affordable self-storage facility!
Whether you want to store your fitness equipment, household items, furniture, or wardrobe, you can rest assured that Box-n-Go self storage in Thousand Oaks can provide you with convenient, low-cost storage solutions that you can rely on. So call Box-n-Go today and rent one of our breathable and cheap storage units! Box-n-Go provides moving and storage services to the following ZIP Codes in Thousand Oaks, CA: 91319, 91320, 91358, 91359, 91360, 91361, 91362, 91377, 93012. Find a Thousand Oaks portable storage unit near you! Box-n-Go storage services are in high demand because of their convenience and ease of use. Come to us for affordable self-storage unit prices in Thousand Oaks! Our customers come from many parts of Southern California, including many neighboring cities and communities:
Calabasas, CA
,
Topanga, CA
,
West Hills, CA
,
Chatsworth, CA
,
Oak Park, CA
,
Agoura Hills, CA
,
Westlake Village, CA
,
Simi Valley, CA
,
Malibu, CA
, Newbury Park, CA, and many other parts of
Los Angeles, CA
,
Orange County, CA
, and Ventura County.