RESERVE ONLINE IN MINUTES
RESERVE ONLINE IN MINUTES
Save 50% see how
No Truck Needed see why
No Heavy Lifting we can help load or move
200+ 5-STAR
REVIEWS
A+ BBB
RATING
LOWEST PRICE
GUARANTEE
Box-n-Go Storage & Moving - as Easy as 1-2-3
1
We Deliver
2
We Pick Up
3
We Store or Move
Store on your driveway or inside our secure facility. Load/unload only once. Ground level access.
I want to:
Are you a student?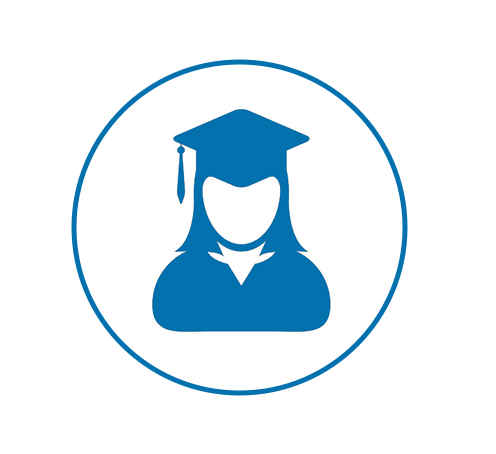 Available Sizes
Box-n-Go - XXL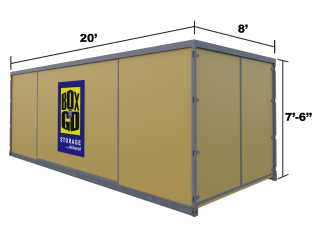 20' Container – all weather.
Perfect for 3-bedroom residence.
5-7 rooms, furniture, appliances, etc.
Learn More
Box-n-Go - XL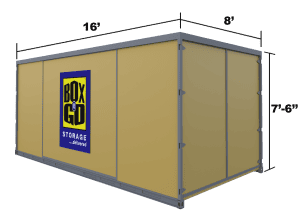 16' Container – all weather.
Perfect for 2-bedroom residence.
3-5 rooms, furniture, appliances, etc.
Learn More
Box-n-Go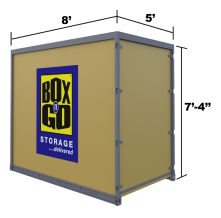 8' Container – all weather.
Modular – works for any need.
Each fits 1-1.5 rooms.
Learn More
I want to:
Are you a student?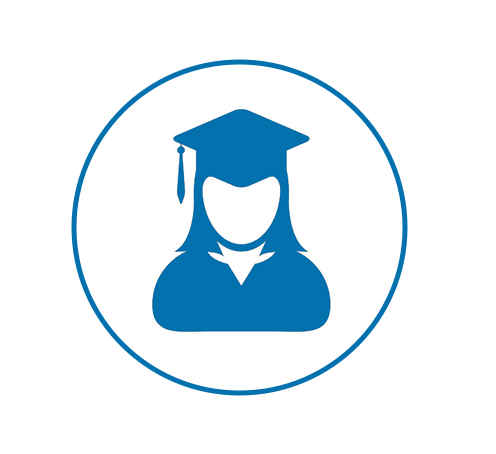 See How Our Services Can Work for You
I want to:
Are you a student?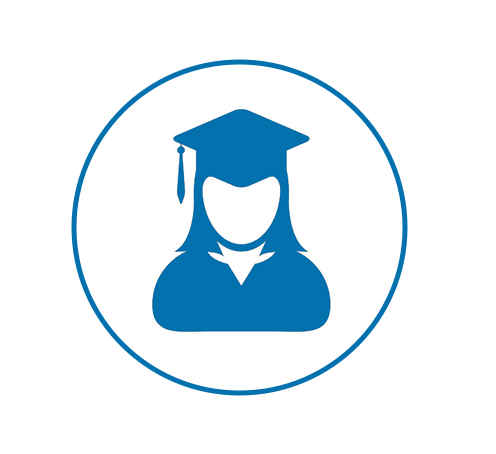 Our Services
Personal & Business Storage
Student Storage
Local & Nationwide Moving
Packing & Loading Help
Moving Boxes & Supplies
Do not see what you are looking for?
What Our Customers Think
I want to:
Are you a student?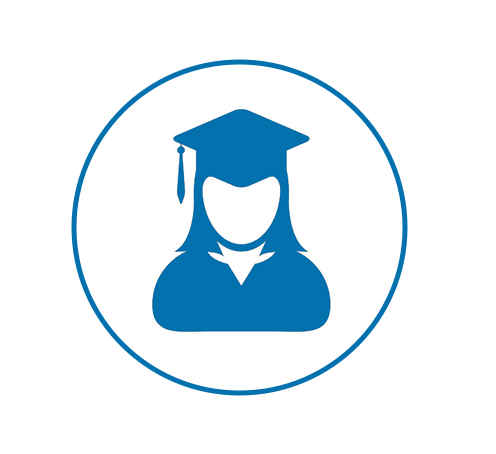 Why Box-n-Go? Here is Our Promise:
We are dedicated to deliver the best solution for almost any storage & moving need, with no gimmicks or hidden costs:
No truck to rent. We deliver storage to you!
Load/Unload only once.
Pay only for space you use.
Secure, climate-friendly facility.
Drive-up access
No Truck to rent…EVER!
Save money and time.
Reduce the risk of accidents and injuries.
No need to pay for gas, insurance & mileage!
Load ONCE Storage Solution!
You only need to load your belongings once!
No need to load and unload it all again into a storage unit.
All containers come with easy ground level access!
Pay Only for the Space You Use!


(if storing at our facility)
No not need to guess on how much space you actually need.
Order an extra 8' x 5' unit. Do not use it – do not pay for it.
Secure, Climate-Friendly Facility!
Highest degree of security and protection.
Our 8' x 5' units are breatheable – no mold or mildew.
No funky smell when your belongings return.
EASY Drive-Up Access!


(if storing at our facility)
Access your units at ground level.
No elevators, ramps, stairs to climb.
Schedule access appointment & drive straight to your units.
I want to:
Are you a student?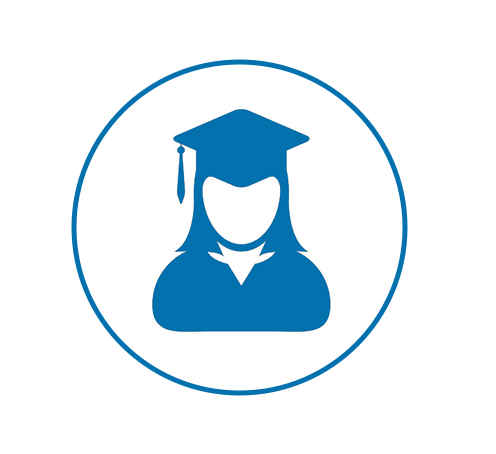 Looking for downtown Los Angeles ("DTLA") mini storage or regular storage? Have you ever dreamed of traveling the world, but always held yourself back? Maybe you thought you didn't have enough money, you have too many things, or whatever limited beliefs you have.  However, more and more people are going on extended vacations. Typically, most people go on vacation for 1-2 weeks or the entire summer, but nowadays, many individuals are trading in their vacation time for a life of full time travel. But, here's the problem: they have too much stuff!  If you are one of these, consider putting your items in downtown Los Angeles storage facilities near 90013. Of course, when you travel, you want to be prepared for anything, so here are some storage downtown LA tips to help you start your life time adventure.
Tips for Choosing Storage Near Me 90015
Determine how long you will be away. When you have wanderlust, it can be difficult to put a timeline on your return. However, when you have specific dates of when you are leaving and when you will return, you will be able to budget accordingly when you place your items in storage downtown LA facilities in 90013.
Shop for DTLA mini storage. While there is plenty of storage 90015 facilities in DTLA, not all of them operate the same way. Call up a few storage facilities in your area and see if they can accommodate your needs. You can ask them if they have discounts for long-term rent storage 90013, ask them about insurance, and if your items can be sent to you when and if you need them.
Organize your storage downtown LA in 90013. You will be gone for a long time. Upon your return, you don't want to come home to a big mess.  This is why it's important that you organize all your items and label all your boxes and containers when you put them in DTLA mini storage. This way you can come home, get your items out of storage space downtown Los Angeles, and relax.  In fact, there are some storage companies that deliver your 90017 storage unit right to your LA doorstep!
Are you a teacher searching for cheap 90013 storage units in DTLA?
Are you a teacher in DTLA? If so, have you ever considered using a downtown Los Angeles self storage service? It may sound odd for a teacher to use storage downtown LA, but there are many reasons why you should. Box-n-Go offers cheap storage downtown Los Angeles. We price our units to be affordable for all salaries. As a teacher, you already have enough on your plate. And depending what schools you teach at, you know your budget is limited.  While most parents and children are responsible for buying their own school supplies, it's still good to have an extra set of school supplies just in case there are a few students who forgot their school supplies at home. Having an extra supply of books, pencils, paint, and other schools supplies in self storage DTLA is ideal for both you and the students. You will be able to access your storage in DTLA on a weekly or as needed basis.
Let Box-n-Go help you with all your storage downtown LA needs today!
When you want to travel the world, you shouldn't let your personal belongings bog you down.  While you may have some personal items you can't live without, there's always a storage space near 90015 to help you keep your items safe and secure while you are exploring the world. Box-n-Go storage near 90015 will provide you with affordable storage 90017 solutions today!  It doesn't matter whether you have a case of wanderlust, are relocating, downsizing, or going through a major life transition. Call Box-n-Go storage near downtown LA and discover why many residents trust ours over any other mini storage units near 90021.
Los Angeles Storage DTLA When Selling Home
Selling the family home after a death of a parent or relative is often a stressful and difficult time for the remaining family.  Alongside the natural grieving process the disposal of a beloved relatives household items is an additional issue. DTLA storage facilities to the rescue. In many cases the sale of the family house has to be a priority due to financial pressures. This can be due to medical care bills incurred and funeral costs. For residents of downtown LA storage facilities provided by Box-n-Go Storage lockers 90015 can help to speed up the home sale. If you place all the home contents into storage it will speed up the sale. It is a realtors ideal situation to offer empty clean homes for sale as all studies show they sell quicker. The decluttering of the home contents can be a long process and often dictated by the availability of other family members.  You can of course do a lot of decluttering prior to storage and donate and dispose of many items.  However you can be still left with a substantial amount of furniture, appliances and personal effects with sentimental value. We can supply mobile storage units downtown LA to any address in DTLA. Storage facilities on site allow you to load all items in your own time and you can use as many as required.  We take them to a secure storage facility once they are loaded.
Why choose Box-n-Go LA self storage downtown LA?
When it comes to searching for cheap storage in DTLA, you want to make sure you have one that fits your needs. Self storage in DTLA is perfect for teachers. Especially if they are going on an educational field trip in another town. It's simple. If you know that you are going to be in another part of town, and you need school supplies for lesson plans, call Box-n-Go! We can help with space to load extra books and supplies on the school transportation vehicle. We will deliver your packed 90015 storage unit to wherever you are. Cost is always an important part of making mini storage 90015 decisions. Box-n-Go is offering cheap storage in downtown LA that's safe, secure, convenient and affordable. Many teachers and residents alike choose to store their items with Box-n-Go storage because of the  following:
Affordability
Convenience
Flexibility
Safety and Security
Call Box-n-Go Storage in DTLA to handle all of your storage spaces 90015 needs today!
As you can see, storage unit near 90015 is not only used for moving or job relocation anymore. There are many reasons people use DTLA Storage.  Teachers, business owners, students, DTLA residents and more.  No matter who you are, and what storage needs you have, you can feel assured that Box-n-Go will help. Our cheap storage 90013 provides you with affordable, sometimes FREE storage 90013 solutions that we all need! Call Box-n-Go Storage and reserve your cheap storage 90015 space now! Box-n-Go provides self-storage units downtown Los Angeles to the following zip codes in DTLA, CA: 90015, 90017, 90013, 90021. Find a DTLA portable storage unit near you!
Compare Box-n-Go To Other Available Options
Public Storage Downtown Los Angeles – 649 S Boyle Ave
Life Storage Downtown Los Angeles – 801 E Commercial St, Los Angeles, CA 90012
Fort Storage Downtown Loa Angeles – 801 E Commercial St, Los Angeles, CA 90012
U-Haul Storage Downtown Los Angeles – 1836 S, Arapahoe St, Los Angeles, CA 90006
Public Storage DTLA – 3625 S Grand Ave
Fort Self Storage DTLA – 801 E Commercial St, Los Angeles, CA 90012
Mini Storage 90015 – DTLA 90015
Public Storage Downtown LA – 1702 San Pedro St, Los Angeles, CA 90015
U-Haul Storage 90017 – DTLA CA 90017
Los Angeles Self Storage – 1000 W 6th St, Los Angeles, CA 90017
Public Storage 90013 – 300 Avery St, Los Angeles, CA 90013
Box-n-Go convenient, flexible and affordable storage is readily available in all of
Los Angeles
and
Orange County, CA
. You can see our storage containers in the neighborhoods around you, like
Hollywood, CA
,
Miracle Mile
,
Echo Park, CA
,
Silver Lake, CA
,
Los Feliz, CA
,
Koreatown
,
Little Tokyo
,
Watts
and many others.