RESERVE ONLINE IN MINUTES
RESERVE ONLINE IN MINUTES
Save 50% see how
No Truck Needed see why
No Heavy Lifting we can help load or move
200+ 5-STAR
REVIEWS
A+ BBB
RATING
LOWEST PRICE
GUARANTEE
Box-n-Go Storage & Moving - as Easy as 1-2-3
1
We Deliver
2
We Pick Up
3
We Store or Move
Store on your driveway or inside our secure facility. Load/unload only once. Ground level access.
I want to:
Are you a student?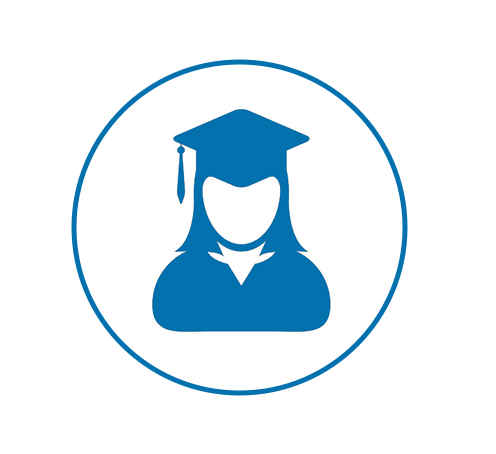 Available Sizes
Box-n-Go - XXL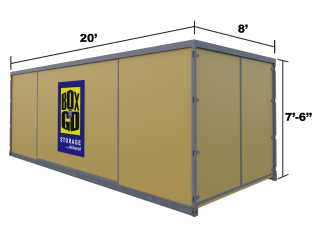 20' Container – all weather.
Perfect for 3-bedroom residence.
5-7 rooms, furniture, appliances, etc.
Learn More
Box-n-Go - XL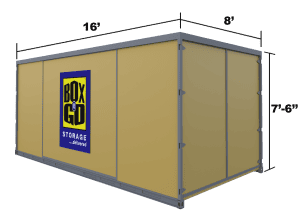 16' Container – all weather.
Perfect for 2-bedroom residence.
3-5 rooms, furniture, appliances, etc.
Learn More
Box-n-Go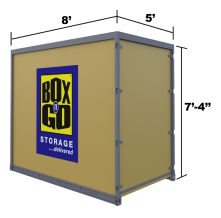 8' Container – all weather.
Modular – works for any need.
Each fits 1-1.5 rooms.
Learn More
I want to:
Are you a student?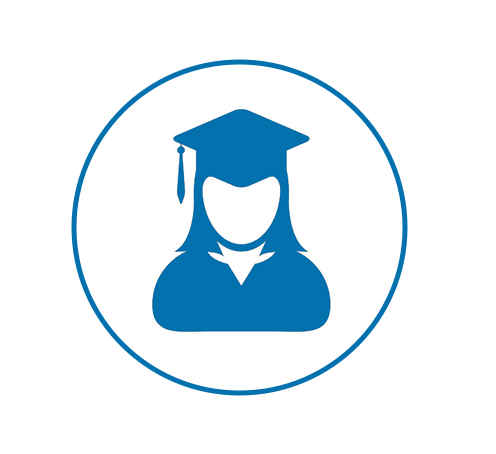 See How Our Services Can Work for You
I want to:
Are you a student?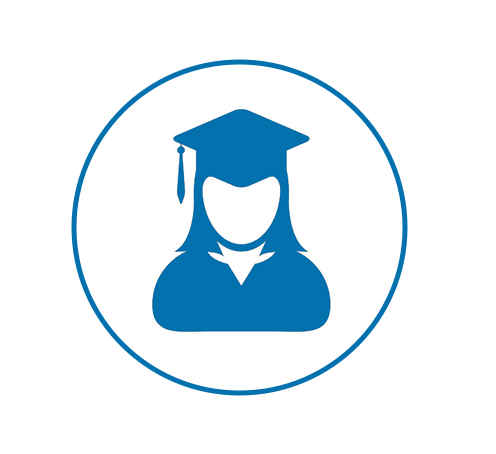 Our Services
Personal & Business Storage
Student Storage
Local & Nationwide Moving
Packing & Loading Help
Moving Boxes & Supplies
Do not see what you are looking for?
What Our Customers Think
I want to:
Are you a student?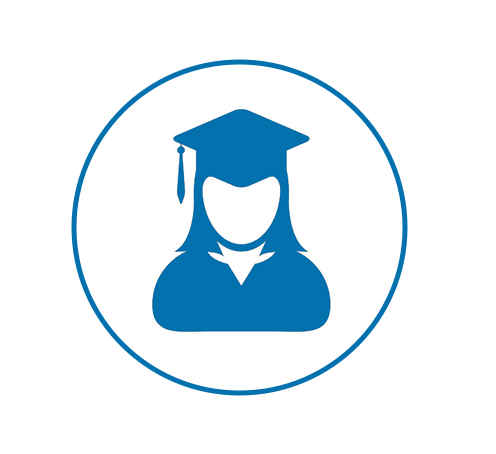 Why Box-n-Go? Here is Our Promise:
We are dedicated to deliver the best solution for almost any storage & moving need, with no gimmicks or hidden costs:
No truck to rent. We deliver storage to you!
Load/Unload only once.
Pay only for space you use.
Secure, climate-friendly facility.
Drive-up access
No Truck to rent…EVER!
Save money and time.
Reduce the risk of accidents and injuries.
No need to pay for gas, insurance & mileage!
Load ONCE Storage Solution!
You only need to load your belongings once!
No need to load and unload it all again into a storage unit.
All containers come with easy ground level access!
Pay Only for the Space You Use!


(if storing at our facility)
No not need to guess on how much space you actually need.
Order an extra 8' x 5' unit. Do not use it – do not pay for it.
Secure, Climate-Friendly Facility!
Highest degree of security and protection.
Our 8' x 5' units are breatheable – no mold or mildew.
No funky smell when your belongings return.
EASY Drive-Up Access!


(if storing at our facility)
Access your units at ground level.
No elevators, ramps, stairs to climb.
Schedule access appointment & drive straight to your units.
I want to:
Are you a student?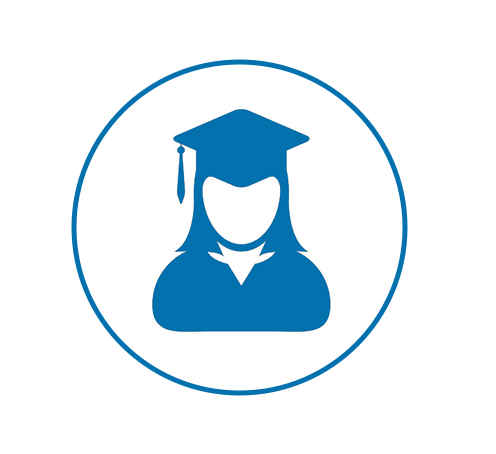 Self Storage in Koreatown, CA
Storage Koreatown
When you are considering self storage Koreatown, households and businesses, you should consider the innovative facilities provided by
Box-n-Go Storage
. You no longer have to drive to a remote facility as the container is delivered to your location and then collected and kept at a secure storage facility. For that please follow the following packing tips to make your storage go smoothly.
Packed boxes should only weigh as much as you can lift comfortably for most people, less than 40 pounds.
Make sure all your packed boxes are securely sealed with packing tape, keep the tops flat so they can be stacked easily.
Gather all the materials you need before you start such as boxes tape and bubble wrap.
It is vital to label, label, label!
Mark every box with its contents, and keep a written inventory as you pack your unit.
If you combine different weights of items in one box, always put the heavier things on the bottom and mark the box "this side up".
Disassemble bed frames and other furniture and keep them together with tape or twine. Use small bags to store screws and bolts and tape these to the items that they belong to. If they use mobile storage Koreatown, residents will have an efficient flexible solution for self storage Koreatown.
How many self storage Koreatown units do I really need?
Many people underestimate the amount of items they really have. Therefore, they search for self storage Koreatown without a realistic idea of how many storage units they really need. Hence, if you are not sure on how many storage units you need, the best thing you can do is search for self storage Koreatown. And when you find the right storage, don't be afraid to ask questions. A good storage company will be able to give you a general idea on how many storage units you need based on all the belongings you plan on putting in self storage Koreatown.
Access to Stored Belongings in self storage Koreatown
Access is very easy and convenient. Therefore, all we ask is for you to give us a 1 day notice. After that your storage unit will be pulled from inside the storage warehouse and placed in a designated special access area. When you come, you will be able to drive up right to your units. Additionally, this service is FREE to Box-n-Go customers. Hence, this service represents an incredible convenience; drive up access at no extra cost!
Convenience of self storage Koreatown
Box-n-Go Self Storage
offers the most convenient Koreatown storage solution through their portable storage containers that they house in their safe, secure storage facility. Many people avoid self storage companies all together because of the myths that they have heard. therefore, almost all of us have heard someone who had a bad experience with self storage storage facilities. After they get done telling you how bad it was, you will never want to use a self storage unit. However, we hope after today, you will be able to make an honest assessment of storage after we debunk the standard myths that you have heard.
Myth #1:
Storage units are dank, dark, dirty, and hot. However, portable storage containers as offered by Box-n-Go self storage Koreatown are some of the best kept, breathable units you will find. Thus self storage Koreatown have come a long way when it comes to convenience and security.
Myth #2 :
Only a hoarder uses Koreatown self storage units. But if that were the case, storage companies would not be in business. On the contrary, almost all hoarders keep their possessions in their own home or shed. Additionally, another thing to realize is that you are storing items that you would like to keep, but most likely do not use very often. Hence, this is not hoarding; this is being smart. Therefore, your house is only so big; so why waste your usable space when you can store the unneeded possessions?
Myth #3:
Self storage Koreatown are very expensive. However, this is where supply and demand kicks in. There are plenty of cheap self storage Koreatown companies, and they have to remain competitive in order to earn your business. And self storage Koreatown as provided by Box-n-Go is among the most competitive around, and we are pretty sure you'll find one that can fit your budget comfortably.
Availability of self storage Koreatown
There is vast increase of cheap storage Koreatown facilities sprouting at the edge of all our major towns and cities. It is a strong indicator of how personal self storage Koreatown is a growing part of many people's households.  However, for those considering traditional storage in Koreatown, affordable options are there.  Therefore, a refreshing alternative is to use the services of Box-n-Go self storage Koreatown, who offer mobile storage units. They can deliver any number of mobile storage units near 90020 directly to your home.  These specialized moving containers are designed to be low loading.  so no back breaking lifting, making packing a breeze. Alright, now you should feel a little more comfortable with using Box-n-Go self storage Koreatown. We have addressed some of the most common myths and explained why they are nothing to concern yourself with. Koreatown Storage units are a great way to store your most prized possessions, valuables, or belongings. So call Box-n-Go Self Storage Koreatown service today and never worry about your lack of space again.
Self Storage Koreatown Prohibited Goods List
Aerosol cans
Ammonia
Ammunition
Car batteries
Charcoal, lighter fluid
Chemistry sets
Kerosene
Liquid bleach
Loaded guns
Matches
Nail polish or Nail polish remover
Paint thinners
Paints/varnishes
Pesticides
Poisons
Pool chemicals
Propane or Butane tanks
Weed killer
Cleaning solvents
Darkroom chemicals
Fertilizer
Fire extinguishers
Fireworks
Fuels/oils
Household batteries
There a host of options when you are considering self storage Koreatown. Many are the traditional remote site storage facilities were you hire a locker rent a truck pack your goods and load up. That is not always the most efficient use of your time and money. Mobile units supplied by
Box-n-Go Storage
are an option that beats the old Koreatown storage facilities.
Using Cheap self storage Koreatown Alternative
The key time saving benefit of using mobile self storage Koreatown is that you have no need to be involved in any tiresome journey to and from a remote self-storage site.  The unit is delivered and collected when you need it.  This will save you time and allow you to pack and store at your convenience. With reasonable minimum rental periods and flexible notice periods, self storage Koreatown are a quick, good value and effective solution for all personal and business storage needs when compared to the old fashioned traditional self storage Koreatown. You can access your stored items if you need to, have control over how they are stored and can feel confident that they will always be secure on site. As you can see, this is a viable alternative to cheap self storage Koreatown. Cheap storage units Koreatown Los Angeles provided by the traditional storage sites will in no way offer these benefits.
Guidelines to Pack Your self storage Koreatown
Follow the guidelines below to make packing your mobile units a breeze:
Dismantle large furniture if possible, keep the components together and the fixtures in a bag taped to the piece.
Use cotton covers or dust sheets between surfaces to protect from scratches.
Clearly label boxes and keep an inventory of everything you store.
Leave a center aisle so you can reach items at the rear of the unit.
Plan your storage 90006 carefully by keeping items you may need access to at the front.
Place your heavy pieces in the unit first with lighter items on top.
Position boxes and items of similar sizes together it will use the space effectively saving you money.
Place dust sheets over soft furnishings do not use plastic.
Stand mattresses on end and avoid stacking heavy items on soft furnishings.
Stack chairs seat to seat.
Box-n-Go provides self storage Koreatown to the following zip codes, CA: 90005, 90006, 90020, 90010. Find the cheapest storage Koreatown – storage near me 90004!
Compare Box-n-Go to Competition
You have lots of options. Do your homework. Compare what we offer to the services of our best competitors. Choose what works the best for you:
U-Lock Storage Koreatown – 2202, 761 Normandie Ave, Los Angeles, CA 90005
Public Storage Koreatown – 3636 Beverly Blvd, Los Angeles, CA 90004
Safeway Self Storage Koreatown – 116 S Western Ave, Los Angeles, CA 90004
Public Storage 90005 – 1712 Glendale Blvd
Public Storage 90006 -2500 W 6th St
Extra Space Storage 90006 -2800 W Pico Blvd, Los Angeles, CA 90006
U-Haul Storage 90006 – 1600 S Western Ave, Los Angeles, CA 90006
Public Storage 90010 – 6202 Willoughby Ave
Public Storage 90020 – 3611 W Washington Blvd
Box-n-Go convenient, flexible and affordable storage is readily available in all of
Los Angeles
and
Orange County, CA
. You can see our storage containers in the neighborhoods around you, like
Hollywood, CA
,
Miracle Mile
,
Echo Park, CA
,
Silver Lake, CA
,
Los Feliz, CA
,
Little Tokyo
,
DTLA
,
Watts
and many others.