RESERVE ONLINE IN MINUTES
RESERVE ONLINE IN MINUTES
Save 50% see how
No Truck Needed see why
No Heavy Lifting we can help load or move
200+ 5-STAR
REVIEWS
A+ BBB
RATING
LOWEST PRICE
GUARANTEE
Box-n-Go Storage & Moving - as Easy as 1-2-3
1
We Deliver
2
We Pick Up
3
We Store or Move
Store on your driveway or inside our secure facility. Load/unload only once. Ground level access.
I want to:
Are you a student?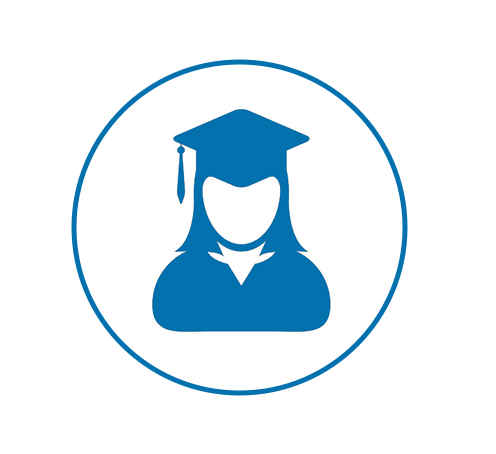 Available Sizes
Box-n-Go - XXL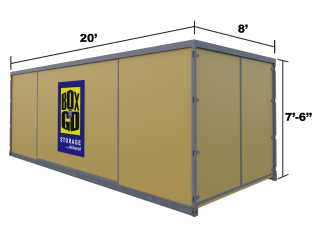 20' Container – all weather.
Perfect for 3-bedroom residence.
5-7 rooms, furniture, appliances, etc.
Learn More
Box-n-Go - XL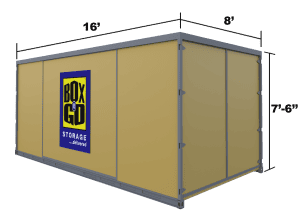 16' Container – all weather.
Perfect for 2-bedroom residence.
3-5 rooms, furniture, appliances, etc.
Learn More
Box-n-Go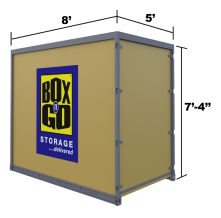 8' Container – all weather.
Modular – works for any need.
Each fits 1-1.5 rooms.
Learn More
I want to:
Are you a student?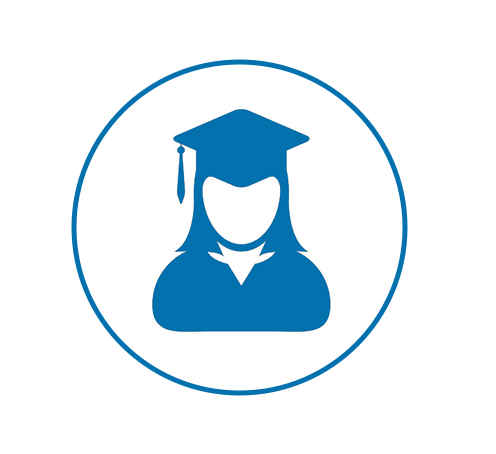 See How Our Services Can Work for You
I want to:
Are you a student?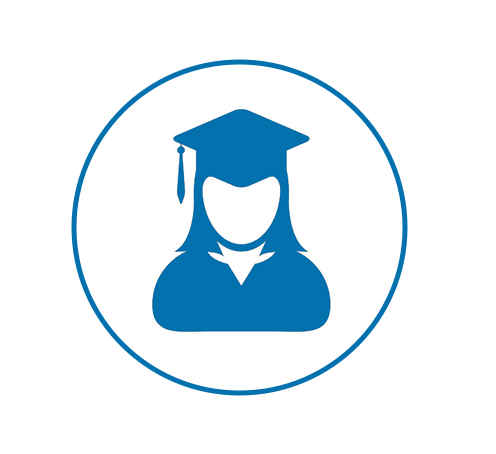 Our Services
Personal & Business Storage
Student Storage
Local & Nationwide Moving
Packing & Loading Help
Moving Boxes & Supplies
Do not see what you are looking for?
What Our Customers Think
I want to:
Are you a student?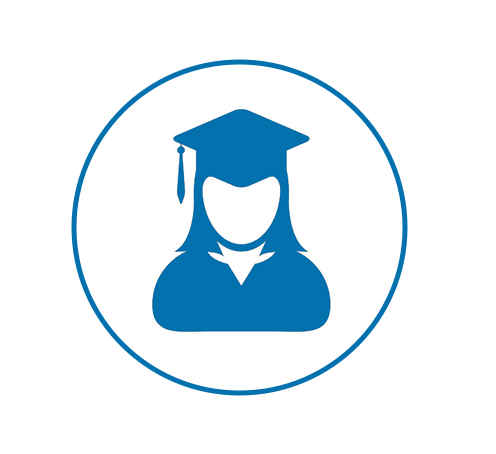 Why Box-n-Go? Here is Our Promise:
We are dedicated to deliver the best solution for almost any storage & moving need, with no gimmicks or hidden costs:
No truck to rent. We deliver storage to you!
Load/Unload only once.
Pay only for space you use.
Secure, climate-friendly facility.
Drive-up access
No Truck to rent…EVER!
Save money and time.
Reduce the risk of accidents and injuries.
No need to pay for gas, insurance & mileage!
Load ONCE Storage Solution!
You only need to load your belongings once!
No need to load and unload it all again into a storage unit.
All containers come with easy ground level access!
Pay Only for the Space You Use!


(if storing at our facility)
No not need to guess on how much space you actually need.
Order an extra 8' x 5' unit. Do not use it – do not pay for it.
Secure, Climate-Friendly Facility!
Highest degree of security and protection.
Our 8' x 5' units are breatheable – no mold or mildew.
No funky smell when your belongings return.
EASY Drive-Up Access!


(if storing at our facility)
Access your units at ground level.
No elevators, ramps, stairs to climb.
Schedule access appointment & drive straight to your units.
I want to:
Are you a student?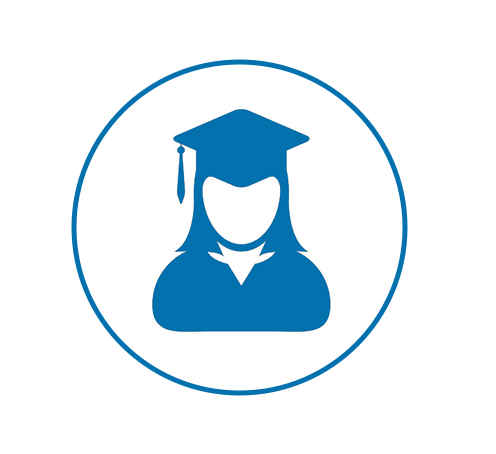 Southeast Los Angeles (Watts) Storage Units
Why self storage is popular
Self storage Watts is popular among businesses, families, renters, college students as well as military personnel. You'll find that self storage in South East Los Angeles is an option for almost anyone. Facilities design different types of self storage Watts to cater to specific needs and requirements that customers usually have. Public storage Watts makes them not just the logical choice but also the best one as far as the combination of security and quality of service goes. So, here are some of the best self storage Watts types that you can use according to your needs:
Drive up Self Storage Watts
This is the kind of service that you'll find at almost any self storage Watts. The reason why self storage Watts almost always have these is the popularity among all segments of the customers. The customer doesn't have to worry about pesky, long and arduous paperwork. All they have to do is show up, sign some basic agreements, make the payments. Then they can start adding the items they want to store straight away. It is perhaps the best self storage Watts that a person can choose. It is the best solution when they want to deposit inside the self storage Watts. Here, the items are not that big in size but has a fair bit of value. Self storage Watts make sure that they have ample drive up storage 90059 available to cater to the people who need these services.
Climate-controlled Self Storage Watts California
We're witnessing how technology continues its strides forward. This makes everyday life a lot easier and more durable than ever before. It is for this reason that self storage Watts offers the climate friendly storage units near 90059. Do you want to properly protect your precious household items from any sort of damage? Then protection just from rain and dust isn't enough. There will be a need to have an adequate temperature for the entire room to ensure the sanctity of your items. Self storage can offer you climate-controlled storage as a way to prevent moisture buildup and will make sure that you never have to worry about mold as far your items go.
What to Do After You Rent a Storage Unit
After you have decided to rent one of the cheap storage units in Watts, you should make a plan and stick to it. Most people do not understand what all they need to plan for when packing for storage 90002, so we will discuss what you need to know. A vast library is not the reserve of a mansion or a traditional wealthy homeowner. Many of us amass large collections of books, files and other paper documentation over our lifetimes.  There may come a time when it is necessary to store away these items in Watts storage. For residents of Watts, Storage services by
Box-n-Go Storage
offer an ideal solution. Whether you are moving to a smaller home or have simply found that your collection is growing out of hand, self storage is a great option that will keep your books safe until you need them again.
How Box-n-Go Can Help
They will deliver a mobile self storage unit that is secure, clean and climate friendly. Follow these tips to ensure your books are protected:
If storing in a traditional storage unit, place wooden pallets on the floor. Because this will help to avoid moisture absorption from the floor of the unit.
Wrap each box of books in plastic. Because this will provide the protection against dust and water damage.
Ensure each box is set down so that it is square As well as it will not tip or shift. Also, do not stack boxes higher than shoulder height.
You must be able to lift a box comfortably, however. From the top of the stack or below,  to reduce the risk of dropping one.
Packing It Up for Watts Storage near 90002.
It makes good sense to pack up all of your belongings before placing them inside your storage unit. It is important to take the time to label, or mark, your storage boxes so that you can identify them later. Imagine how difficult it would be if you were trying to find your favorite china and all the boxes were the same size and you could not remember where you put it. Some other important tips to remember are:
Invest in strong storage boxes as well as other packaging materials (bubble wrap, newspapers, packing tape, and markers).
Mark all of the boxes appropriately. Because this will help to identify the contents.
Do not pack storage boxes with extremely heavy loads.
How to Prepare For The Move
Preparing For the Move. This is a very important part of moving into a storage 90002 facility. Most people just grab a U-Haul and start throwing stuff into it; however, this is a very inefficient process and can lead to both broken items and/or lost items. This preparation makes it easier to position the largest items in your Watts storage unit first, helping to maximize your space efficiency. An easiest option would be to get a Watts storage unit delivered straight to you by Box-n-Go Storage. This way all your packing is done only once, right at your home or business in Watts. Organizing Your Watts Storage 90002. Generally speaking, most people will need access to the smaller items before they will need the larger items, so this is the most efficient loading principal. If this is not true for you, then you should make a point to load the items you will need the least in the back and work forward towards the Watts storage unit's door. Alright, so now you know how to pack for your move, prepare for your move, and organize your items once you have moved. I am sure that you have a Watts storage facility in mind, but if not, you should call
Box-n-Go
Storage 1-877-269-6461. They provide packing, moving and storage 90002 and surrounding areas.
Compare Box-n-Go to Other Options
With self storage you have a ton of options. This is why it is important to do your homework. We urge you to drive by the local facilities listed below. Check them out. Find out for yourself how their storage units look. What they cost. Find out about the move in costs. See if they require you to purchase the additional insurance coverage. Learn how often they increase their rates. All these factors will help you make an educated decision
Price Self Storage – 3430 South La Brea Ave, Los Angeles, CA
Public Storage Los Angeles CA – 365 W Manchester Ave, Los Angeles, CA
Extra Space Storage Los Angeles – 6033 S Central Ave, Los Angeles, CA
Nova Storage – 13129 S Figueroa St, Los Angeles, CA
U Haul Moving & Storage – 11020 S Vermont Ave, Los Angeles, CA
Los Angeles Self Storage – 1000 W 6th St, Los Angeles, CA
Storage Olympic Blvd – SoCal Self Storage – 2240 Sawtelle Blvd, Los Angeles, CA
StorQuest Self Storage – 2222 N Figueroa St, Los Angeles, CA
Budget Self Storage – 4411 W Slauson Ave, Los Angeles, CA
Saf Keep Storage – 2840 N San Fernando Rd, Los Angeles, CA
Fort Self Storage – 1651 S Central Ave, Los Angeles, CA
Life Storage – 700 Slauson Ave, Los Angeles, CA
BA Self Storage/Trojan Storage – 620 N Heliotrope Drive,

Los Angeles, 

CA

CubeSmart Self Storage – 11820 W Olympic Blvd, Los Angeles, CA
Box-n-Go provides self storage to the following ZIP Codes in Watts, CA: 90002, 90059. Find a Watts portable storage unit near you! Call us today to reserve storage units in Watts.
Call Box-n-Go 1-877-269-6461
Box-n-Go convenient, flexible, also affordable storage is readily available in all of
Los Angeles
and
Orange County, CA
. You can see our containers all around you, like
Hollywood, CA
,
Echo Park, CA
,
Silver Lake, CA
,
Los Feliz, CA
,
Miracle Mile, CA
,
Koreatown
,
Little Tokyo
,
DTLA
Orange County, CA
and many others.