RESERVE ONLINE IN MINUTES
RESERVE ONLINE IN MINUTES
Save 50% see how
No Truck Needed see why
No Heavy Lifting we can help load or move
200+ 5-STAR
REVIEWS
A+ BBB
RATING
LOWEST PRICE
GUARANTEE
Box-n-Go Storage & Moving - as Easy as 1-2-3
1
We Deliver
2
We Pick Up
3
We Store or Move
Store on your driveway or inside our secure facility. Load/unload only once. Ground level access.
I want to:
Are you a student?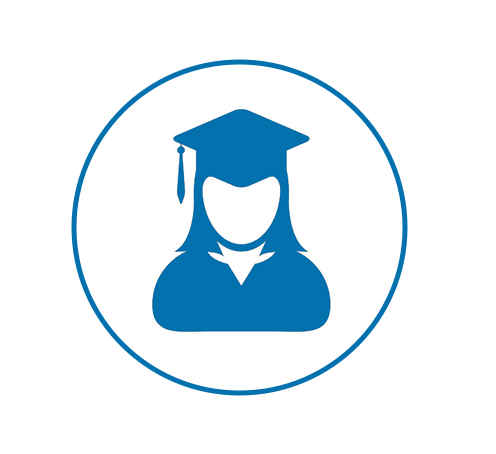 Available Sizes
Box-n-Go - XXL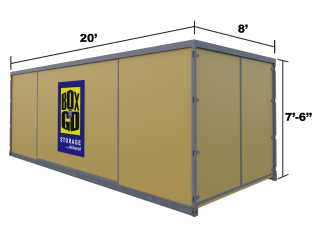 20' Container – all weather.
Perfect for 3-bedroom residence.
5-7 rooms, furniture, appliances, etc.
Learn More
Box-n-Go - XL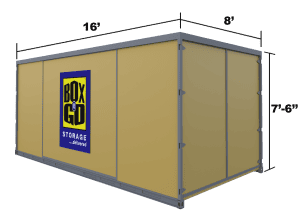 16' Container – all weather.
Perfect for 2-bedroom residence.
3-5 rooms, furniture, appliances, etc.
Learn More
Box-n-Go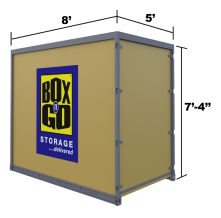 8' Container – all weather.
Modular – works for any need.
Each fits 1-1.5 rooms.
Learn More
I want to:
Are you a student?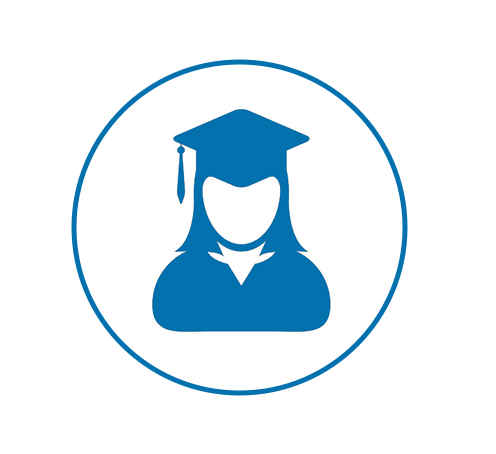 See How Our Services Can Work for You
I want to:
Are you a student?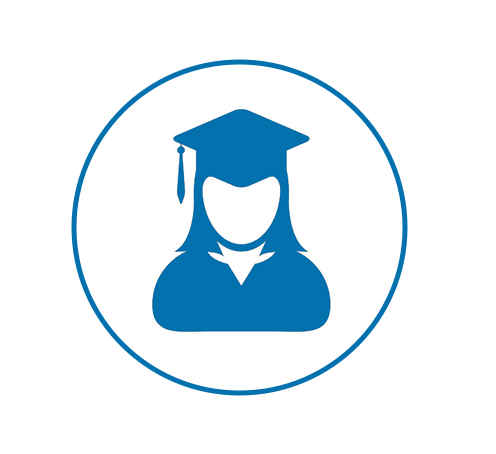 Our Services
Personal & Business Storage
Student Storage
Local & Nationwide Moving
Packing & Loading Help
Moving Boxes & Supplies
Do not see what you are looking for?
What Our Customers Think
I want to:
Are you a student?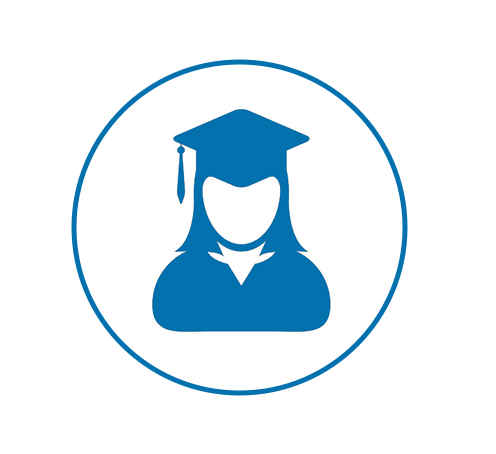 Why Box-n-Go? Here is Our Promise:
We are dedicated to deliver the best solution for almost any storage & moving need, with no gimmicks or hidden costs:
No truck to rent. We deliver storage to you!
Load/Unload only once.
Pay only for space you use.
Secure, climate-friendly facility.
Drive-up access
No Truck to rent…EVER!
Save money and time.
Reduce the risk of accidents and injuries.
No need to pay for gas, insurance & mileage!
Load ONCE Storage Solution!
You only need to load your belongings once!
No need to load and unload it all again into a storage unit.
All containers come with easy ground level access!
Pay Only for the Space You Use!


(if storing at our facility)
No not need to guess on how much space you actually need.
Order an extra 8' x 5' unit. Do not use it – do not pay for it.
Secure, Climate-Friendly Facility!
Highest degree of security and protection.
Our 8' x 5' units are breatheable – no mold or mildew.
No funky smell when your belongings return.
EASY Drive-Up Access!


(if storing at our facility)
Access your units at ground level.
No elevators, ramps, stairs to climb.
Schedule access appointment & drive straight to your units.
I want to:
Are you a student?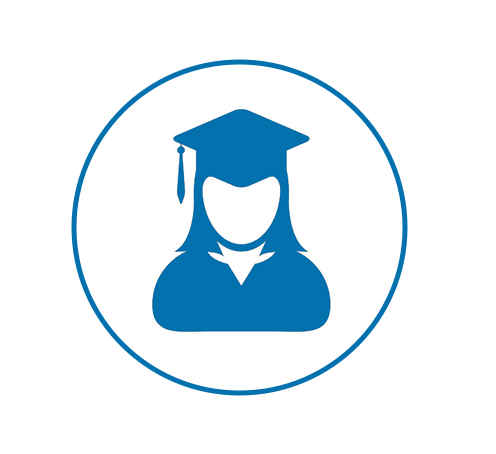 Hollywood Storage Units and Self Storage
Dealing with life challenges can be difficult. However, they don't have to be when you have the support of good friends and a great network that enable you to bounce back and get your life together. Box-n-Go Hollywood storage units offer excellent portable storage and affordable self-storage solutions to local homeowners and businesses. Self- and full-service storage facilities have received a lot of scrutiny over the years. this is because many people think that storage units Hollywood are a waste of money. While others think that they are unsafe. However, now more than ever, many people are realizing the benefits of having a storage unit. Because if you know how to choose the right storage company in Hollywood, you can save lots of time, money, and energy. This is why we want to show you that a storage unit may be the perfect solution for your needs.
Reason # 1: You don't have to go anywhere
When it comes to moving and putting your items into a storage facility, it can be a time-consuming process. As you know, there's nothing more frustrating than having to drive to a storage locker after a long day of moving and packing. At our storage facility serving Hollywood, you don't have to worry about ever leaving your place, however. We come to you, wherever you are in town, and take your storage bin to our designated storage facility in the area. This way you can continue to take care of other important tasks while we handle all your storage places near 90028 needs.
Reason # 2:  You save time packing
It seems like packing is on the top of the "not so fun" list; however, it's a necessary evil. While packing is one of the least favorite activities of most people, you can take your time packing your belongings. Because of this you can avoid rushing and throwing out valuable items that are important to you. You don't have to keep packing and unpacking. Simply put, all you have to do is pack your items into our Hollywood storage units and we handle the rest!
Reason # 3: You will have a breathable storage unit in Hollywood
You can feel at ease knowing that all your furniture, clothes, and valuable belongings will be in one of our safe, secure, and breathable storage units in Hollywood. This simply means that your items will not be subject to mold or mildew. It will be like you never placed them in storage units near me 90028!
Reason # 4: Your belongings will be safe and secure in a Hollywood storage unit
One of the major concerns of putting valuable belongings in a public storage locker is theft. However, at our Hollywood storage center, you can put your mind at ease. Your valuable belongings will be stored in our high-security, climate friendly storage facility. This way there will be no theft or break-ins.
Reason # 5:  You have instant access to your belongings in Hollywood
There's nothing more frustrating than putting your items in storage, only to find out that you can't have access to them. At our self-storage facility in Hollywood, we do things a little differently. We provide you with easy access to your storage unit. This way you can get several items or all your items out of storage whenever you need them.
Reason # 6 –Your belongings delivered to your Hollywood doorstep
When you are moving to another city or across the country, it can be a long and tedious process to pack and ship or transport all your items to your home or new address. This is why we offer delivery of your packed storage unit.
Reason # 7– You will save money
When you rent a Box-n-Go storage unit in Hollywood, there's no need to rent a truck and drive it. You can stay right where you are and pack your unit because we come to you. If you were to drive a truck, you would have to worry about gas mileage, insurance, and other fees associated with renting a truck.
Let us help you with all your storage needs in Hollywood today!
Whether you are moving across the country or you just need to make space in your Hollywood home, you can rest assured that our storage company in Hollywood can provide you with high-quality storage lockers that make your life a little easier. Call us today to reserve your storage space at our Hollywood facility. Maybe you are going through a messy divorce, a break-up, or you and your roommate are just not comfortable living together anymore. No matter the reason, you can always rely on our storage services in Hollywood, CA to handle your moving and storage needs.
Reserve Storage Units in Hollywood Today
When it comes to placing your items in movable storage, you want to find a storage center that is close to you. This way you can have access to your belongings whenever you need them. Why do so many people choose mobile storage units? The answer is simple. Most people choose storage because it offers convenient and flexible options at an affordable
price
. Whether you need long-term or short-term storage, you can rest assured there is always a storage solution that fits your specifications.
What do you need in a Hollywood storage building?
You want storage 90028 containers that are spacious, breathable, and flexible. Because of that we at Box-n-Go, we offer a myriad of
different-sized storage units
combinations that can hold furniture, instruments, books, toys, memorabilia, collector's items, and so much more. Not only that, but we can also pick up and deliver your packed storage 90068 container to anywhere you're going in Hollywood or another part of the country! If you are moving, decluttering your home, or going through a life transition that requires you to pack your items, the first step you should take is exploring storage locations in Hollywood, CA. While there are many storage facilities in California, not all of them are alike. This is why you need to take the time to choose the local self-storage facility that best matches your needs. If you need storage in Hollywood, California, the first thing you need to consider is which kinds of options are available to you. There are two types of storage options: self-storage facilities and storage units near 90068. In this section we are going to tell you the difference between the two.
What is self storage near 90028?
Self storage Hollywood CA typically involves an actual building where you can leave your items. However, the units look more like a garage where you can place your items in the extra storage space. Most likely, you will have to hire a moving truck to move your items to and from your 90068 storage units.
What are storage containers?
A new and popular option for storage is actual storage containers. But what exactly are storage containers? Simply put, storage containers are large over sized units that can hold a wide variety of items. This includes furniture, instruments, clothes, electronics, jewelry, paintings, and more. The great thing about storage units near 90028 is they can be delivered right to your doorstep. Once you pack them you can leave them on your premises or have them delivered to a storage warehouse in Hollywood.
Which storage option should you choose?
Now that you have determined the difference between the two storage options, it's time to choose the right one for you. But how do you decide? It starts by discovering the advantages and disadvantages of both types of storage near 90028 options.
Self-storage advantages:
Long- and short-term storage rental options
Flexible operating hours
Great if you are only moving locally
Convenient if you have only a few items to store
Choose from a wide variety of different storage sizes
Some of the disadvantages of self storage:
They charge you for extra space, even if you don't use it
You have to do some of the heavy lifting moving your items
They don't have ground-level access or charge extra for it
You have a scheduled time where you can retrieve your items
Some advantages of portable storage include:
Long-distance moving options
Short- and long-term arrangements
Prevents your belongings from damage and theft
Pay only for the container you use and not unused space!
Disadvantages of portable storage:
You may need to rent more than one container (but they are more affordable than traditional storage, so you don't have to worry)
Limited access to your unit (depending on which warehouse you store them at)
Box-n-Go can help you with all your cheap storage Hollywood CA needs! It's clear that portable storage containers do not have many disadvantages. This is why most residents, businesses, and students choose this option. If you need a friendly, reliable, and convenient storage company, choose Box-n-Go! Call us at 877-269-6461.
What to Ask When Searching for Storage Units in Hollywood
Placing your items in storage may seem like an easy process; however, there are many things to consider. If you plan on using storage units in Hollywood, CA, you have to determine what you need to toss, pack, and store. Once you determine your needs, it's time to look for space-saving solutions. Finding the right Hollywood storage starts with asking the right questions. Here are some questions you can ask your potential storage facility:
Do you offer short-term and long-term rentals?
What is the maximum length of time I can keep my items in storage?
Is it an actual storage facility or is it a warehouse?
Do you offer portable containers?
Is there a theft and damage protection coverage on my items?
Will I have ground-level access to retrieve my items?
Will I have access to my items at any time?
Can you deliver my storage containers to wherever I am?
When Considering Storage Facilities in Hollywood, CA, Try Box-n-Go
At Box-n-Go, we want to provide you with a simple and stress-free moving and storage experience. This is why we offer innovative and affordable solutions that save you money and time. At Box-n-Go, we offer the following storage solutions:
Long-term and short-term storage rentals
Secured warehouse to keep your items safe from break-ins
Portable storage containers that can be picked up and delivered from wherever you are
Breathable storage units that prevent mold and mildew from collecting on your items
FREE ground-level access where you can retrieve your items whenever you need them
Let our storage facility in Hollywood take care of all your moving and storage needs!
Choosing the right storage space can make all the difference in how your items are stored. If you are looking for a friendly, affordable, and safe storage solution, choose Box-n-Go. At Box-n-Go, we offer a wide array of simple and affordable storage options that match your specifications!
Box-n-Go offers Hollywood storage units and many more self-storage solutions!
It doesn't matter how many items you have, or how few—you can rest assured that we offer low-cost self-storage solutions that provide a safe place for your:
Business equipment
Furniture
Documents
Instruments
And much more!
Let Box-n-Go Storage and Moving help you with our self-storage units in Hollywood, CA.
When it comes to facing a life transition, you never know how long it takes to feel like yourself again. Because it can take a few weeks, months, or even years. If this is the case, you don't ever have to worry about where you are going to keep your stuff. Call Box-n-Go Hollywood self storage service today and learn how to rent self-storage units for your possessions. Box-n-Go offers reasonable self-storage unit prices in Hollywood and various payment options. Whether you need storage for a few weeks or a few months, you can feel confident that temporary affordable storage solutions are just moments away from your front door. Call Box-n-Go and ask us about our portable self-storage solutions today!
Compare Box-n-Go to Other Hollywood Storage Options
Don't take our word for it. Compare our offerings and services to those of other facilities in the area:
Public Storage Hollywood CA – 6801 Santa Monica Blvd, West Hollywood, CA 90038
Socal Self Storage Hollywood – – 5900 Hollywood Blvd, Hollywood, CA 90028
Extra Space Storage Hollywood CA – 1860 Vine St, Los Angeles, CA 90028
Hollywood Bowl Self Storage – 1847 Argyle Ave, Los Angeles, CA 90028
Storquest Hollywood  – 5138 Sunset Blvd, Los Angeles, CA 90027
Public Storage 90028 – 6840 Santa Monica Blvd
Hollywood Public Storage –

 

3636 Beverly Blvd, Los Angeles, CA 90004

Extra Space Storage 90028 – 5825 Santa Monica Blvd, Los Angeles, CA 90028
U-Haul Storage 90028 – 4550 Hollywood Blvd, Hollywood, CA
Public Storage Near 90028 – 6202 Willoughby Ave
Box-n-Go provides monthly storage rentals to the following ZIP Codes in Hollywood, CA: 90046, 90027, 90072, 90068, 90004, 90093, 90038, 90029, 90028, 90078. Our customers come from all over the area, including
West Hollywood
,
Los Feliz
,
Silver Lake
, Beverly Grove,
Universal City
,
Los Angeles
,
Watts
and the Hollywood Hills. We service all of
Orange County, CA
too. Find a Hollywood portable storage unit near you!
Self Storage Units in Hollywood
Moving is one of the most stressful events in a person's life. The reasons may differ – a change of profession or career advancement in another city, a wedding, or a divorce, but you can make it easy for yourself. A modern service for renting self units storage – Box-n-Go – is becoming popular in California. Using mobile storage constructions will greatly simplify the process of moving to California or other states.
Affordable price, simple cooperation algorithm, and reliable service
Box-n-Go will help you arrange moving or storage for the period you need. We deliver mobile storage units at the customer's request just to the doorstep. Loading occurs according to the schedule convenient for you. In addition, our staff will provide instructions on how to correctly pack and place things inside the construction for the free access in the future. You can also save 50% of the service cost by loading everything into the container yourself.
We can leave the filled unit for as long as necessary on your territory or take it to a guarded facility. Self-storage will allow you to access the items you need at any time within the company's framework. Just leave a request in a day, and we will organize everything. The storage is easy to find in Hollywood, CA. Wherever you are in California, we organize a personal warehouse near your home. Leave a request right now at 1-877-269-6461 and specify all the details of interest.