RESERVE ONLINE IN MINUTES
RESERVE ONLINE IN MINUTES
Save 50% see how
No Truck Needed see why
No Heavy Lifting we can help load or move
200+ 5-STAR
REVIEWS
A+ BBB
RATING
LOWEST PRICE
GUARANTEE
Box-n-Go Storage & Moving - as Easy as 1-2-3
1
We Deliver
2
We Pick Up
3
We Store or Move
Store on your driveway or inside our secure facility. Load/unload only once. Ground level access.
I want to:
Are you a student?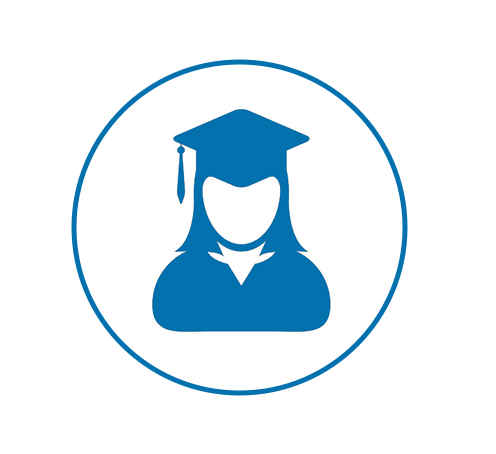 Available Sizes
Box-n-Go - XXL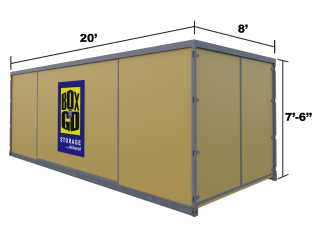 20' Container – all weather.
Perfect for 3-bedroom residence.
5-7 rooms, furniture, appliances, etc.
Learn More
Box-n-Go - XL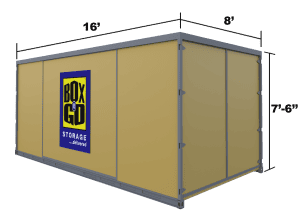 16' Container – all weather.
Perfect for 2-bedroom residence.
3-5 rooms, furniture, appliances, etc.
Learn More
Box-n-Go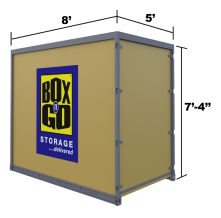 8' Container – all weather.
Modular – works for any need.
Each fits 1-1.5 rooms.
Learn More
I want to:
Are you a student?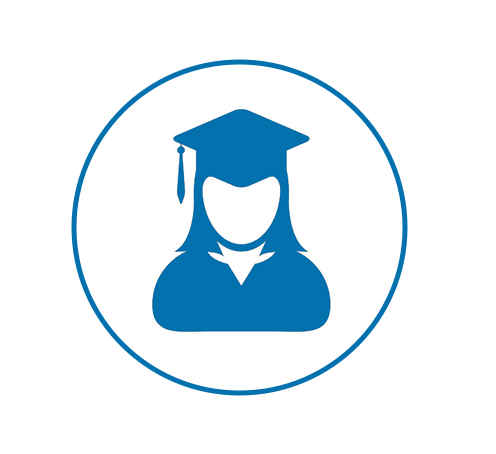 See How Our Services Can Work for You
I want to:
Are you a student?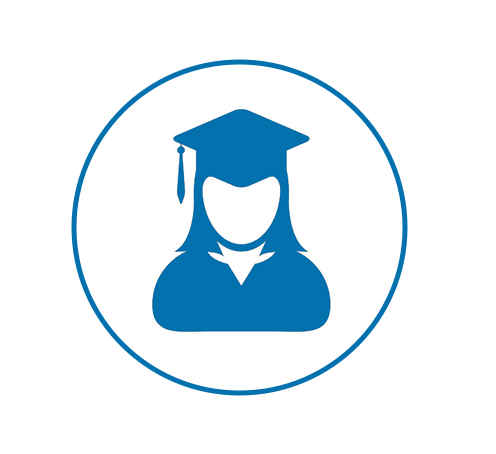 Our Services
Personal & Business Storage
Student Storage
Local & Nationwide Moving
Packing & Loading Help
Moving Boxes & Supplies
Do not see what you are looking for?
What Our Customers Think
I want to:
Are you a student?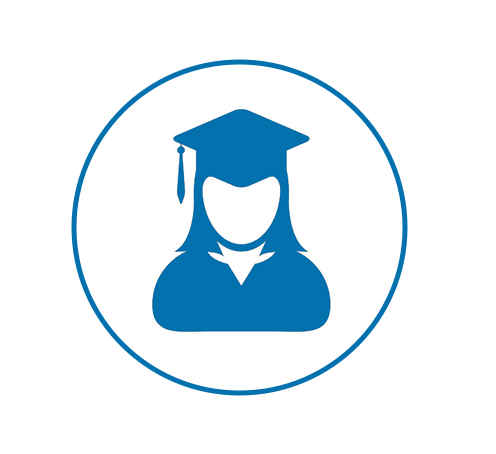 Why Box-n-Go? Here is Our Promise:
We are dedicated to deliver the best solution for almost any storage & moving need, with no gimmicks or hidden costs:
No truck to rent. We deliver storage to you!
Load/Unload only once.
Pay only for space you use.
Secure, climate-friendly facility.
Drive-up access
No Truck to rent…EVER!
Save money and time.
Reduce the risk of accidents and injuries.
No need to pay for gas, insurance & mileage!
Load ONCE Storage Solution!
You only need to load your belongings once!
No need to load and unload it all again into a storage unit.
All containers come with easy ground level access!
Pay Only for the Space You Use!


(if storing at our facility)
No not need to guess on how much space you actually need.
Order an extra 8' x 5' unit. Do not use it – do not pay for it.
Secure, Climate-Friendly Facility!
Highest degree of security and protection.
Our 8' x 5' units are breatheable – no mold or mildew.
No funky smell when your belongings return.
EASY Drive-Up Access!


(if storing at our facility)
Access your units at ground level.
No elevators, ramps, stairs to climb.
Schedule access appointment & drive straight to your units.
I want to:
Are you a student?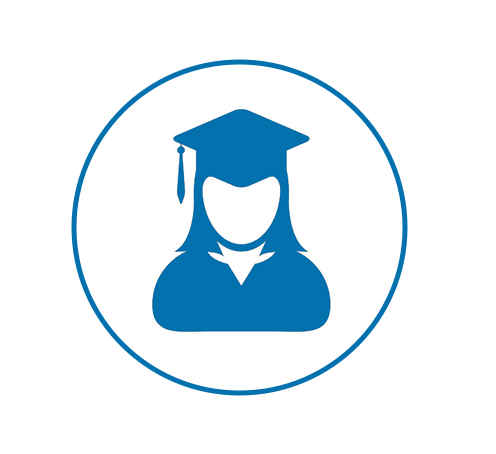 Self Storage in Los Feliz, CA
Discover the most common mistakes people make when rent self storage Los Feliz. The decision to place your items in  a self storage Los Feliz facility can save you time and money. However. If you are not sure where to begin, you can make a lot of mistakes. That can lead to stress and frustration. If you are considering placing your belongings in a storage facility 90027, we want to help. You to avoid common mistakes that most people make. Does it seem like you have more stuff than places to put it? Hence, it is time to investigate storage units Los Feliz options. Los Feliz residents and households have the option of using mobile facilities provided by
Box-n-Go Storage
. Box-n-Go delivers storage units in Los Feliz CA and other Southern California areas. If you are in need of storage units near 90027, the mobile storage units by
Box-n-Go Storage
offer an innovative solution.  They will deliver any number of mobile storage units to your location. You will pack the storage units on your own time.  The units are ground level. This ensures easy loading and easy access. Additionally the units are of a very heavy construction and easily secured overnight. They can provide mobile 90027 storage units to any address. Homeowners and renters that have run out of space can pack the units at their own convenience. This is a great way to clear away clutter and regain space in your home. There are many reasons you may need storage units Los Feliz, residents will no doubt find themselves at some stage in one of these scenarios requiring storage room 90027.
Box-n-Go Storage Los Feliz tips:
Renting the wrong size unit
When people search for Self Storage Los Feliz, they really underestimate how much stuff they really have. They simply look at the size of a storage space near 90027. That helps them determine what they need that size or only need one storage unit. Instead of guessing how much space you need, we recommend that you assess the number of items you have. If possible, see if you can arrange a storage facility rep to come to your home. Better yet deliver a portable storage unit. This way if you need more storage units, you can simply order more without any hassle.
Improper packing
As you may know, packing is not the most favorite activity on anyone's list. However, it must be done! Many people dislike the packing process so much they simply just throw things in boxes and storage containers and call it a day. This can cause more harm than good.  If you have fragile boxes, they can easily become damaged.  It's highly advisable that you use the right packing tools and equipment to avoid any damage to your belongings.
Not cleaning belongings before placing in Storage Los Feliz
Most self-storage facilities can avoid critters, rodents, and termites if storage facility near 90027 tenants properly clean their items before placing them in storage. While most self-storage units are usually clean, that doesn't make the immune to dust, termites and little creatures. If you want to make sure your items are free from damage, make sure you clean your items ahead of time. A little crumb left on a dish can lead to hundreds of ants and other creepy critters invading your clothes and other important items.  This is why it is extremely important to focus on cleanliness before placing your items in storage in Los Feliz. Also, when you retrieve them out of storage, you don't have to clean as much.
Choosing the first Storage Los Feliz they find online
While the internet is good to perform research, and it will give you an idea of storage companies in your area, you still want to do your research. Most individuals search and pick the first storage near me 90027 center they see. This can end up becoming an expensive process. Instead of choosing the first storage in Los Feliz that pops up, we suggest you take your time and research 3-5 facilities in your area. When looking for storage near 90027, you can't go wrong with mobile storage. Follow the mobile storage packing tips below to make your storage adventure a success: Tip #1. Keep any items you need regular access to at the front of the unit.  Because of this it will be easy to retrieve them. Also you have no risk of damage to other items, while maneuvering around them. Remember: you do not have to worry about this when using portable storage. Tip #2. Keep a clear pathway in the unit. Pack it last. However well you plan, you will need access to some item at the rear of the unit sometime. Tip #3. Store the biggest and heaviest items at the floor level. Place the light, fragile and bulky items on the top. Tip #4. When packing furniture, such as tables or bedsteads, remove legs and disassemble the components. This is recommended because you will save lots of space inside the storage unit. Place all small hardware, nuts and bolts into a zip lock bag. Tape it to the back of the furniture you took apart. To save further space store sofas and tabletops vertically in the unit, if they fit.
How to pack fragile items properly in  Storage Los Feliz
One of the tricky groups of items to pack into self storage and keep in storage are those fragile breakable pieces we all have in our homes.
All delicate breakable items need to be placed in appropriate packing boxes. Place a layer of bubble wrap inside the bottom and on top with boxes containing these items.
All china, stoneware, glasses, crystal, and other fragile items should be individually wrapped and placed between bubble wrap or put in special dish or glass plastic sleeves.
Use newspaper to wrap items directly with care as newsprint can be transferred to items causing staining.
Don't forget to fill all areas of boxes with packing, such as crumpled newspaper as a unfilled box may collapse when stacked.
Mark the box on several sides clearly with "FRAGILE".
Do not store heavy items on any carton containing dishes, glassware, china, lamps or lamp shades.
When it is time to place some of your treasured possessions into self storage, contact
Box-n-Go Storage
to use their innovative mobile units. This makes Los Feliz self storage straightforward. Follow the 5 useful tips below and the other useful advices above to make your storage go without a hitch.
1. Sizes of Boxes:
Try to keep them uniform, this will be easier to stack.
2. Packing Boxes:
Boxes should be filled to capacity as any partially filled boxes will collapse when stacked whilst an overstuffed box can tear or tip over.
3. Books and Magazines:
Wrap these in boxes in plastic to avoid any moisture damage.  Books should be laid flat to avoid any damage to spines whilst in storage. Check these boxes are not overweight for handling.
4. Clothes and other fabric items:
Use special wardrobe boxes for hanging using non-metal hangers. Other clothing items can be placed in the unused space in dresser drawers or cupboards.
5. Kitchen Appliances:
Clean these items thoroughly to avoid unwanted pests. Refrigerators and freezers should be clean and dry, keep the doors slightly ajar when stored to prevent mould building up inside them.
Call Box-n-Go storage and let us help you with all of your storage needs
When it comes to choosing a storage facility in Los Feliz, you want to make sure they are affordable, reliable, and flexible. At
Box-n-Go
we provide portable storage units at your convenience.  This way all you have to worry about is the packing, and we will handle the rest. Call Box-n-Go and discover how we can help you create a hassle-free storage experience today!
Use of Storage Units in Los Feliz CA
Renovations and Remodels.  Any renovation or remodeling of a home is disruptive to normal daily life. During any such work moving all unnecessary items to storage ensures they stay safe. Seasonal Los Feliz Storage.  Tired of trying to find a place for the items you use for only a few weeks or months a year? Find a home for those Christmas or Halloween decorations.  You can also store garden or pool furniture in storage. Selling a Home.  When it's time to sell your home, moving all unnecessary items to storage facilities is essential. This is because it will show any potential buyer a clutter free home.  Showing a blank canvas to a prospective buyer is often a route to a quick sale. Realtors advise you to "declutter" and the easiest way to do this is to pack and move items into storage. Decluttering is very simple with Box-n-go. Order a unit or two before you place your home on the market. Once you sell your home, we can deliver a few more units to pack the rest of the house.
Box-n-Go offers many ways to store or move.
Once you finish packing, Box-n-Go will collect your mobile storage unit. You schedule the pick up of the unit, so make sure it is at a  convenient time. After the pick up, Box-n-Go will take it to a secure storage facility.  This will save you from any tiresome commute to a remote traditional storage site. Finding the right storage places near 90027 has never been that easy! Whether you reside in Los Feliz or adjacent neighborhoods, getting a mobile storage unit delivered to your address is always a right option. There is no need to rent a truck, drive it, load it multiple times, etc. Box-n-Go does all the heavy lifting. Box-n-Go provides self-storage units to the following zip codes in Los Feliz, CA: 90029, 90027. Find a Los Feliz portable storage unit near you!
Don't Take Our Word For it
There are many options available to you. Check out the below local storage options, compare them to Box-n-go and select what works the best for your needs: Stor It Self Storage Los Feliz –
Public Storage 90027 – 3636 Beverly Blvd
Extra Space Storage Los Feliz – 4728 Fountain Ave, Los Angeles, CA 90029
Public Storage Near los Feliz – 1712 Glendale Blvd, Los Angeles, CA 90026
Storage Etc Los Feliz – 2870 Los Feliz Pl, Los Angeles, CA 90039
Stoquest Self Storage Los Feliz – 5138 Sunset Blvd, Los Angeles, CA 90027
Box-n-Go convenient, flexible and affordable storage is readily available in all of
Los Angeles
and
Orange County, CA
. You can see our storage containers in the neighborhoods around you, like
Hollywood, CA
,
Miracle Mile
,
Echo Park, CA
,
Silver Lake, CA
,
Koreatown
,
Little Tokyo
,
DTLA
,
Watts
and many others.