RESERVE ONLINE IN MINUTES
RESERVE ONLINE IN MINUTES
Save 50% see how
No Truck Needed see why
No Heavy Lifting we can help load or move
200+ 5-STAR
REVIEWS
A+ BBB
RATING
LOWEST PRICE
GUARANTEE
Box-n-Go Storage & Moving - as Easy as 1-2-3
1
We Deliver
2
We Pick Up
3
We Store or Move
Store on your driveway or inside our secure facility. Load/unload only once. Ground level access.
I want to:
Are you a student?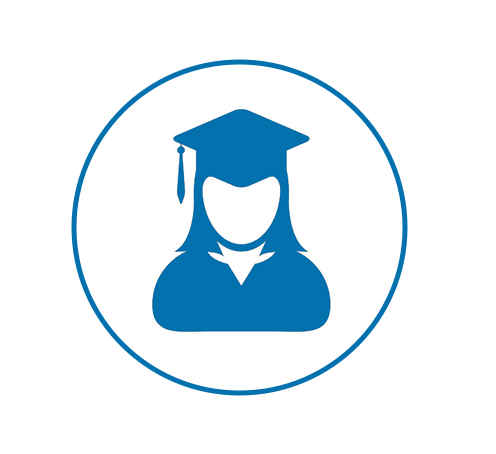 Available Sizes
Box-n-Go - XXL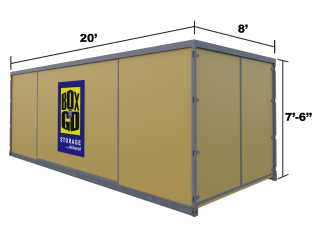 20' Container – all weather.
Perfect for 3-bedroom residence.
5-7 rooms, furniture, appliances, etc.
Learn More
Box-n-Go - XL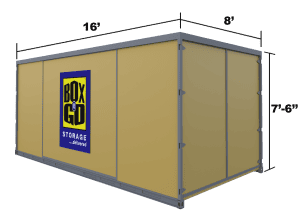 16' Container – all weather.
Perfect for 2-bedroom residence.
3-5 rooms, furniture, appliances, etc.
Learn More
Box-n-Go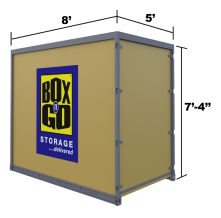 8' Container – all weather.
Modular – works for any need.
Each fits 1-1.5 rooms.
Learn More
I want to:
Are you a student?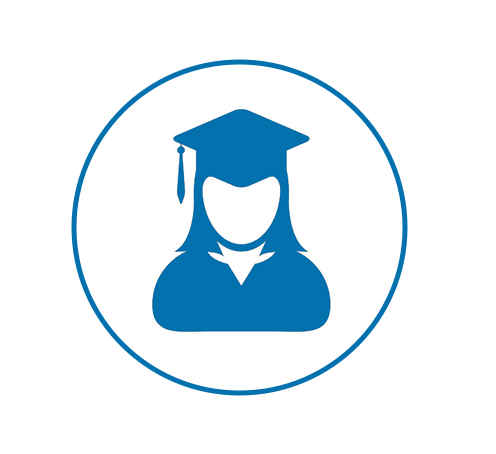 See How Our Services Can Work for You
I want to:
Are you a student?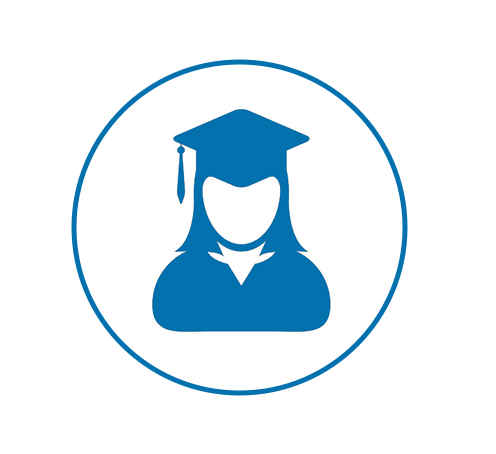 Our Services
Personal & Business Storage
Student Storage
Local & Nationwide Moving
Packing & Loading Help
Moving Boxes & Supplies
Do not see what you are looking for?
What Our Customers Think
I want to:
Are you a student?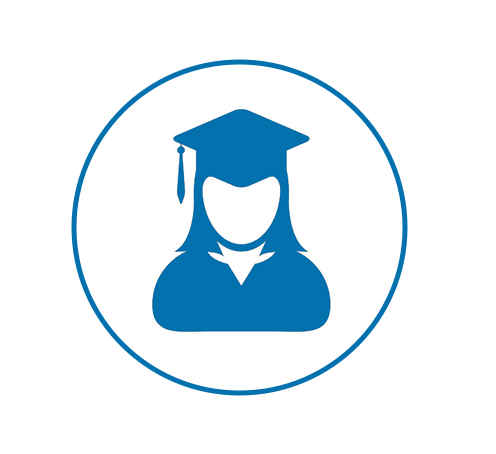 Why Box-n-Go? Here is Our Promise:
We are dedicated to deliver the best solution for almost any storage & moving need, with no gimmicks or hidden costs:
No truck to rent. We deliver storage to you!
Load/Unload only once.
Pay only for space you use.
Secure, climate-friendly facility.
Drive-up access
No Truck to rent…EVER!
Save money and time.
Reduce the risk of accidents and injuries.
No need to pay for gas, insurance & mileage!
Load ONCE Storage Solution!
You only need to load your belongings once!
No need to load and unload it all again into a storage unit.
All containers come with easy ground level access!
Pay Only for the Space You Use!


(if storing at our facility)
No not need to guess on how much space you actually need.
Order an extra 8' x 5' unit. Do not use it – do not pay for it.
Secure, Climate-Friendly Facility!
Highest degree of security and protection.
Our 8' x 5' units are breatheable – no mold or mildew.
No funky smell when your belongings return.
EASY Drive-Up Access!


(if storing at our facility)
Access your units at ground level.
No elevators, ramps, stairs to climb.
Schedule access appointment & drive straight to your units.
I want to:
Are you a student?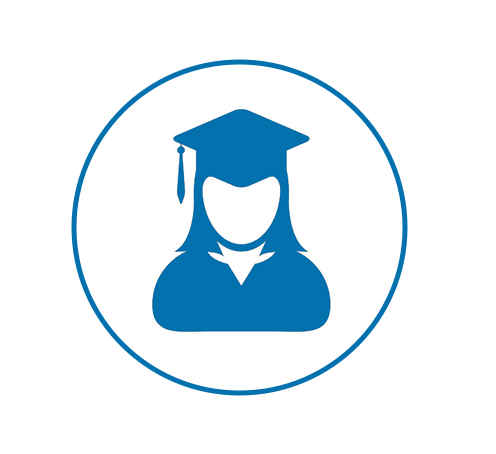 Self-Storage Units in La Verne, CA 91750
When you think about storage La Verne, the first thing that probably comes to mind is moving. Then perhaps job relocation or storage for college students. However, self storage La Verne CA is being used for more than just holding items for a short time. Many people have come to realize that there are so many benefits of self storage. Many households use storage to take care of their treasured personal items such as photos, videos, files, books, documents and records. These items are naturally very precious to us as not only being vital documentation but form cherished collections gathered over several years.
Tips for packing things before storing
Place heavy things like books, personal files and documents in smaller boxes to prevent injuries. Don't overload boxes with extra weight.
Pack music collections in the sturdiest of boxes. Compact Discs and tapes are quite resilient, but vinyl records must be kept upright to prevent warping.
To prevent damage to spines, pack books flat on their sides.
Pack documents and personal files flat so they do not bend or fold while in storage. With multiple files it is a good idea to use special filing boxes. If boxes are not full, pack with newspaper to prevent collapsing whilst stacked.
Box-n-Go Storage
provide mobile units for storage La Verne that can be delivered to any address.  The great benefit is that you can carefully pack your belongings following the above guidelines ensuring their safe keeping. We collect your mobile storage units at a time you choose and take them to a secure storage facility. Then they're kept in a controlled environment to ensure safekeeping.
Why do individuals search for storage La Verne?
They are becoming more and more creative on how they would like to use their La Verne storage space. When you have a little bit of space and a lot of people in your La Verne home, it can be difficult to hide gifts and surprises when your closet and your bedroom share the same space. This is why many La Verne residents discover that hiding gifts in storage 91750 is the perfect solution.
La Verne storage near 91750 is the ideal place to store holiday gifts
As you know towards the end of the year, people start shopping like crazy, grabbing the best deals and waiting in line for the new gadget. However, most people are getting a little savvier about the way they shop for the holidays. They actually go shopping before holiday season begins. Then they order a storage unit next to their home in the 91750 area code. And their family never knows about the gifts until opening day.
You can hide anniversary gifts in storage
You know that everyone thinks that husbands are forgetful and never remember the day they were married. This is simply not the case. Most husbands remember their anniversary and would like to surprise their wife.  However, they want to keep their wives out of the loop. So they act like they forgot, and then their wives are surprised once they see that sparkling and shiny gift. But, how can a husband remember and hide the gift without his wife knowing? By placing it in a safe and secure La Verne storage rentals in 91750 area code near their home.
You can place baby gifts in storage units 91750
Having a baby is one of the most exciting and precious times in someone's life. While they want to tell the world about their new bundle of joy, they need to wait until the doctor says it's safe. It may become suspicious to family members if there are a whole bunch of baby items in your house in the 91750 area with no children around. Therefore if you are expecting and are not ready to announce the BIG news, placing your baby gifts in La Verne storage place 91750 is the ideal solution.
The location
There are three golden rules in real estate; location, location and location. However, when it comes to cheap storage in La Verne, CA it's different. You're not looking for real estate. You're looking for the safest and most reliable place to store your precious household items. Location shouldn't factor that heavily into your final decision. Don't limit yourself to cheap storage La Verne CA. If you do then you might actually miss out on a lot of better options and facilities in terms of cheap storage units La Verne CA. Most importantly, you're only going to be temporarily storing your household items at a cheap storage. If the facility is located away from your place, it should not be a problem. All you have to do is make sure you don't compromise with the service you receive.
Security of Cheap Storage La Verne
This is perhaps the most important factor that should influence your cheap storage La Verne. The reason you're hiring the services of cheap storage units La Verne CA is to ensure the safety of your household items. You must make sure the one facility you choose can provide ample security to your items. There are a lot of cheap storage facilities that offer surveillance systems, within storage unit and special entry keys. Apart from that, cheap storage – La Verne ensures safety of your belongings from intrusion to offer you peace of mind. If you'd like to rent the best La Verne storage units then contact
Box n Go storage
.
Compare your options before you choose
At Box-n-Go we pride ourselves on the variety and quality of the storage services we provide. We price them competatively as well. However, do not just take our word for it. Drive by and check out any of the below facilities. All of these companies offer quality, reliable storage. Compare their offerings to those of Box-n-Go. Chose the service that works the best for you.
Extra Space Storage La Verne – 1960 S San Dimas Canyon Rd, La Verne, CA 91750
La Verne Public Storage – 1640 N White Ave, La Verne, CA 91750
SmartStop Self Storage La Verne – 2234 Arrow Hwy, La Verne, CA 91750
Toy Storage 1 – 2557 Sierra Way, La Verne, CA 91750
U Haul Moving & Storage – 2190 N Garey Ave
Call Box-n-Go storage units near 91750
Whether you are hiding gifts from loved ones, storing memorabilia, or decluttering your home, you can rest assured that Box-n-Go storage rentals near 91750 has affordable storage units near la Verne CA that you can rely on. To rent your storage unit in La Verne, Call Box-n-Go storage 91750 and reserve your space now! You can drive around your neighborhood and see your friends and neighbors using Box-n-Go. Our simple and affordable storage services are available in the cities and neighborhoods near you:
Hacienda Heights, CA
,
Rowland Heights, CA
,
Walnut, CA
,
Diamond Bar, CA
,
Glendora, CA
,
San Dimas, CA
, 
Claremont, CA
and
La Puente, CA
, as well as many other parts of L
os Angeles, CA
and
Orange County, CA
. Article tags:  Storage La Verne,  storage 91750