RESERVE ONLINE IN MINUTES
RESERVE ONLINE IN MINUTES
Save 50% see how
No Truck Needed see why
No Heavy Lifting we can help load or move
200+ 5-STAR
REVIEWS
A+ BBB
RATING
LOWEST PRICE
GUARANTEE
Box-n-Go Storage & Moving - as Easy as 1-2-3
1
We Deliver
2
We Pick Up
3
We Store or Move
Store on your driveway or inside our secure facility. Load/unload only once. Ground level access.
I want to:
Are you a student?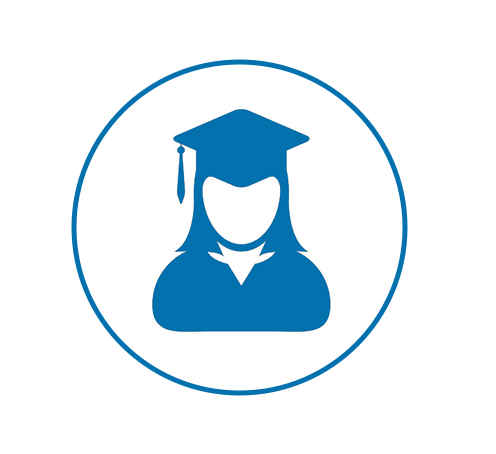 Available Sizes
Box-n-Go - XXL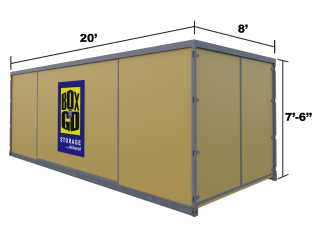 20' Container – all weather.
Perfect for 3-bedroom residence.
5-7 rooms, furniture, appliances, etc.
Learn More
Box-n-Go - XL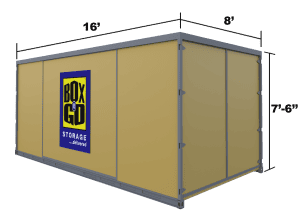 16' Container – all weather.
Perfect for 2-bedroom residence.
3-5 rooms, furniture, appliances, etc.
Learn More
Box-n-Go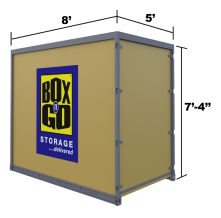 8' Container – all weather.
Modular – works for any need.
Each fits 1-1.5 rooms.
Learn More
I want to:
Are you a student?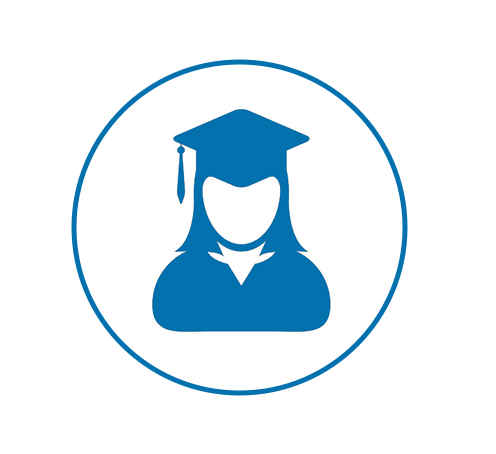 See How Our Services Can Work for You
I want to:
Are you a student?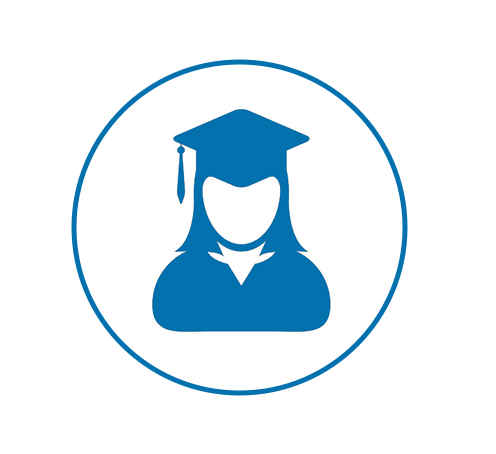 Our Services
Personal & Business Storage
Student Storage
Local & Nationwide Moving
Packing & Loading Help
Moving Boxes & Supplies
Do not see what you are looking for?
What Our Customers Think
I want to:
Are you a student?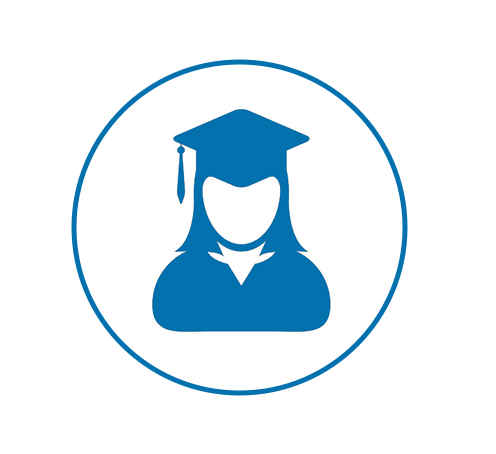 Why Box-n-Go? Here is Our Promise:
We are dedicated to deliver the best solution for almost any storage & moving need, with no gimmicks or hidden costs:
No truck to rent. We deliver storage to you!
Load/Unload only once.
Pay only for space you use.
Secure, climate-friendly facility.
Drive-up access
No Truck to rent…EVER!
Save money and time.
Reduce the risk of accidents and injuries.
No need to pay for gas, insurance & mileage!
Load ONCE Storage Solution!
You only need to load your belongings once!
No need to load and unload it all again into a storage unit.
All containers come with easy ground level access!
Pay Only for the Space You Use!


(if storing at our facility)
No not need to guess on how much space you actually need.
Order an extra 8' x 5' unit. Do not use it – do not pay for it.
Secure, Climate-Friendly Facility!
Highest degree of security and protection.
Our 8' x 5' units are breatheable – no mold or mildew.
No funky smell when your belongings return.
EASY Drive-Up Access!


(if storing at our facility)
Access your units at ground level.
No elevators, ramps, stairs to climb.
Schedule access appointment & drive straight to your units.
I want to:
Are you a student?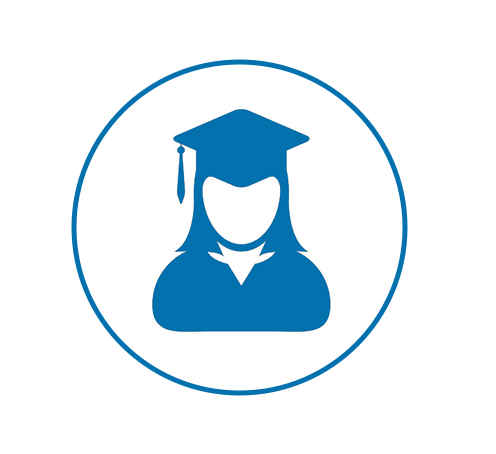 La Puente Self-Storage Units
La Puente storage providing you with simple storage solutions – 91744 & 91746
The kids are no longer children; they are off to college, getting married and starting their adult lives. You are now officially an empty nester with too much time on your hands. So you are wondering what to do with your La Puente home. You always wanted to remodel your home and create more space, but you were waiting for the perfect time. Now that the children are gone, it's the perfect time to start creating more space in your La Puente home. But where do you start? Storage units in La Puente might be the answer. We have prepared a little guide to help you add more space to your home in the 91744 area.
How to Add More Space and Decide on a Storage Facility
Step 1: Determine what you want to do.
This step is often overlooked. Many people have some idea of what they want to do with their extra space in their La Puente home. However, when it comes to the actual planning part, they are confused. This is why you should talk with a professional organizer or find some cool organizational sites online and get some ideas.
Step 2: Place your belongings in La Puente Storage.
This is what to do if you are considering rearranging the furniture, making new space, or remodeling your home in La Puente. Why? Because you can get a clearer vision of how your new space will look. Not only that, you will also protect your items from damage if you have contractors in your La Puente home.
Step 3: Determine your budget.
While it can be fun to remodel or rearrange your home in La Puente, it can also be costly. This is why it's important to price out every detail of your new plan. Will you be buying new furniture? How much will it cost to rent self-storage units in La Puente, CA? How long will you leave your items in the self-storage facility? Once you have a clear idea of your budget for storage services, you can go shopping for the necessary things you need without worrying about breaking the bank.
Step 4: Get inspired.
It can be overwhelming to create more space in your home. Overwhelm often leads to procrastination. So, instead of a nicely rearranged La Puente home, you just have a lot of boxes and stuff lying around. Instead, go to a local grocery store in the 91744 area and pick up a few home and gardening magazines to see if you can grab ideas from there. Or simply go online and do some research to create the space of your dreams.
Step 5: Have Fun.
Remodeling or rearranging your home can be a stressful process. However, it doesn't have to be. Maybe you can pick up a new skill? Perhaps, you can paint your walls yourself and discover how much fun it really is. Or do you have an antique piece of furniture that needs to be restored? If so, why don't you try restoring it yourself? Until you decide what you want to do, always remember, you can place any antique furniture inside temporary storage units in La Puente. Households often accumulate a large amount of clothing, bedding, curtains, and other textiles that often seems to be overwhelming the home. Turning to storage locations in La Puente can solve this problem. The mobile storage units in La Puente from
Box-n-Go Storage
make the process easier. They come in a standard size of 5′ wide, 8′ long, and 7′ high. We deliver as many storage units as required right to your home. You can then load and pack the storage containers at your own convenience so you can be assured the process is carried out correctly.
Other Benefits of Storage Units in La Puente
Box-n-Go provides many advantages over traditional storage facilities in La Puente. You will not need to drive to a remote site and only need to pack once. You also benefit from our very reasonable self-storage unit prices in La Puente.
These units have many advantages over a traditional self storage La Puente site. You will not need to drive to a remote site, and only need to pack once. You may want to take a look at portable on demand storage. Public Storage® has introduced a concept of portable on demand storage in the 80s which includes portable containers for moving. The concept has been further refined by PODS®, which is the abbreviation of the Portable on Demand Storage. Box-n-Go is not affiliated with either of the companies, and is not sponsored by them. This article is merely to discuss the options available to consumers. You are free to choose which company to work with and which services fit your needs and budget better.
Tips for self-storage facilities for your clothing and related items
Use specialized wardrobe boxes from a storage packaging supplier for curtains, drapes, clothing and other household cloth items. Another benefit is that moving clothes this way is easy, you can simply go from your closet to the boxes and your items will stay wrinkle-free and clean.
Shoes, boots and other footwear can also be conveniently stored in the bottom of the wardrobe boxes.
An alternative to the use of specialist wardrobe boxes is to carefully fold and store items in the bottom of storage trunks, dresser drawers or closets.
Store quilts, sleeping bags, pillows and bed comforters in larger boxes or space-saver bags for easy storage.
Another alternative is to use medium and large cardboard boxes for sheets, pillowcases, tablecloths and other linen items if sufficient space is unavailable.
Box-n-Go
provides an ideal household storage solution for residents of La Puente. Mobile storage units can be delivered right to their door. The great benefit is that you can carefully pack your linens following the above guidelines in your own time.
Searching for self-storage facilities in 91744?
It's no secret that preparing for a home remodel or rearranging your home is a huge task. This is why it's important to protect your items and place them in secure La Puente storage units. You have nothing to lose. We store your items in a safe and secure warehouse in La Puente, just minutes away from your home.
Call us and reserve storage units in La Puente today!
Whether you live in La Puente, the 91744 ZIP Code or the 91746 ZIP Code, you can rest assured that Box-n-Go can provide you with flexible, convenient, and affordable storage options in La Puente and the surrounding areas.
Call Box-n-Go
and reserve your storage unit today!
Box-n-Go
provides self-storage units to the following ZIP Codes in La Puente, CA: 91744, 91746, 91747. Find a La Puente portable storage unit near you!
Before you choose, compare your La Puente self-storage facilities:
Amar Storage La Puente – 15870 Amar Rd, City of Industry, CA 91744
Extra Space Storage – 7925 Valley Blvd, La Puente, CA 91744
Public Storage – 13822 Valley Blvd, La Puente, CA 91746
Public Storage – 15920 Amar Rd, City of Industry, CA 91744
You can drive around your neighborhood and see your friends and neighbors using Box-n-Go. Our simple and affordable moving and storage services are available in these cities and neighborhoods near you:
Hacienda Heights, CA
,
Rowland Heights, CA
,
Walnut, CA
,
Diamond Bar, CA
,
Glendora, CA
,
San Dimas, CA
,
La Verne, CA
,
Claremont, CA
,
West Covina, CA
,
Baldwin Park, CA
, as well as many other parts of
Los Angeles, CA
and
Orange County, CA
.