RESERVE ONLINE IN MINUTES
RESERVE ONLINE IN MINUTES
Save 50% see how
No Truck Needed see why
No Heavy Lifting we can help load or move
200+ 5-STAR
REVIEWS
A+ BBB
RATING
LOWEST PRICE
GUARANTEE
Box-n-Go Storage & Moving - as Easy as 1-2-3
1
We Deliver
2
We Pick Up
3
We Store or Move
Store on your driveway or inside our secure facility. Load/unload only once. Ground level access.
I want to:
Are you a student?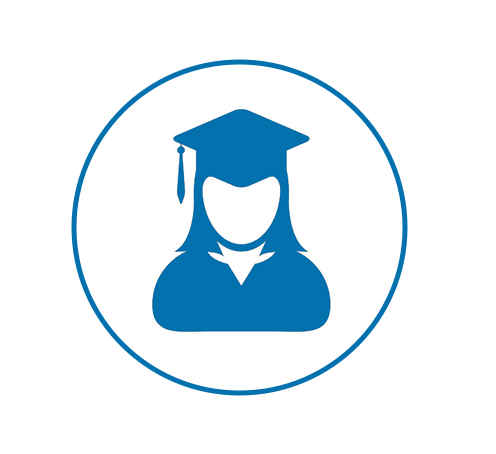 Available Sizes
Box-n-Go - XXL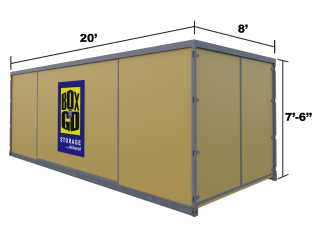 20' Container – all weather.
Perfect for 3-bedroom residence.
5-7 rooms, furniture, appliances, etc.
Learn More
Box-n-Go - XL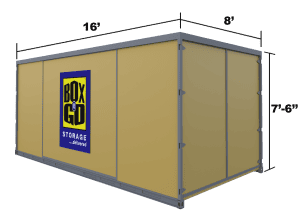 16' Container – all weather.
Perfect for 2-bedroom residence.
3-5 rooms, furniture, appliances, etc.
Learn More
Box-n-Go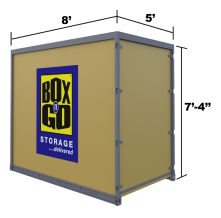 8' Container – all weather.
Modular – works for any need.
Each fits 1-1.5 rooms.
Learn More
I want to:
Are you a student?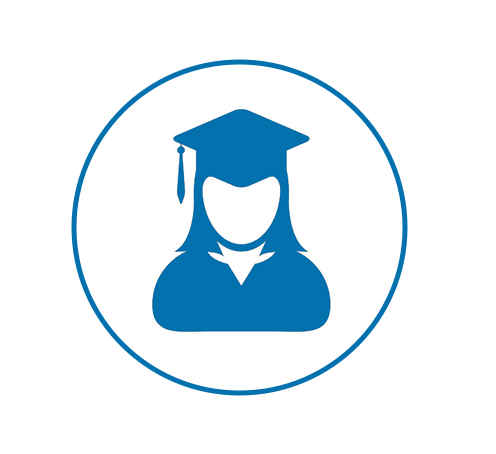 See How Our Services Can Work for You
I want to:
Are you a student?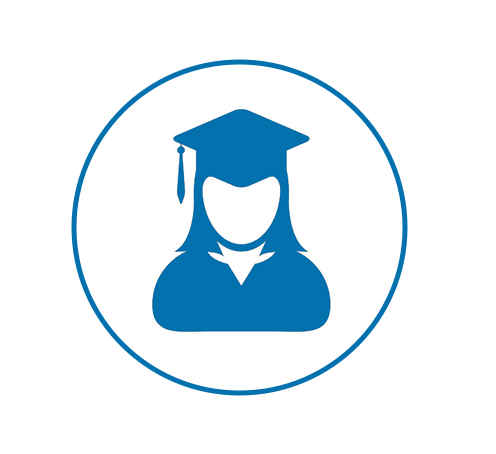 Our Services
Personal & Business Storage
Student Storage
Local & Nationwide Moving
Packing & Loading Help
Moving Boxes & Supplies
Do not see what you are looking for?
What Our Customers Think
I want to:
Are you a student?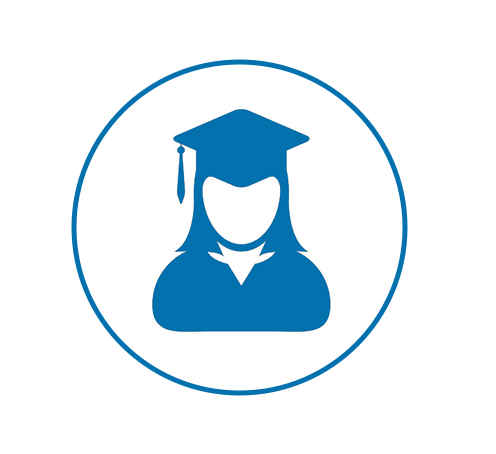 Why Box-n-Go? Here is Our Promise:
We are dedicated to deliver the best solution for almost any storage & moving need, with no gimmicks or hidden costs:
No truck to rent. We deliver storage to you!
Load/Unload only once.
Pay only for space you use.
Secure, climate-friendly facility.
Drive-up access
No Truck to rent…EVER!
Save money and time.
Reduce the risk of accidents and injuries.
No need to pay for gas, insurance & mileage!
Load ONCE Storage Solution!
You only need to load your belongings once!
No need to load and unload it all again into a storage unit.
All containers come with easy ground level access!
Pay Only for the Space You Use!


(if storing at our facility)
No not need to guess on how much space you actually need.
Order an extra 8' x 5' unit. Do not use it – do not pay for it.
Secure, Climate-Friendly Facility!
Highest degree of security and protection.
Our 8' x 5' units are breatheable – no mold or mildew.
No funky smell when your belongings return.
EASY Drive-Up Access!


(if storing at our facility)
Access your units at ground level.
No elevators, ramps, stairs to climb.
Schedule access appointment & drive straight to your units.
I want to:
Are you a student?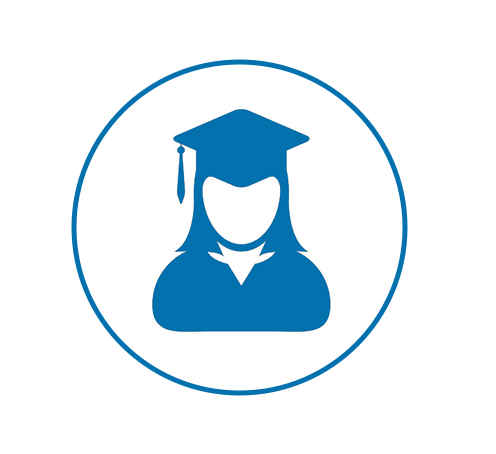 Self Storage Units in San Dimas, CA
When you are searching for storage locations in San Dimas, CA, consider renting mobile units. This innovative option provides the easiest and most straightforward route.
Box-n-Go Storage
will supply any number of mobile storage units direct to any San Dimas address. The benefits of using mobile storage units in San Dimas are great, but the key advantage is that it does not involve you dragging your possessions to a remote storage facility. Once the storage units are delivered, you can load and pack them in your own time at your own convenience. The units supplied are a uniform 5′ wide 8′ long and 7′ high, so you save money by only renting the storage space required. The storage units sit at ground level, making them very easy to load and unload, so there's no risk of injury lifting and loading into the units. Once the units have been
carefully packed
, you can arrange a convenient collection of your storage containers, which will be taken to a self-storage facility. This means you do not need to arrange a truck or other transport to get your goods into storage, so you will have no additional costs in terms of fuel or rental. All this also means you will avoid all the wasted time and stress associated with traditional self-storage facilities. If you come to Box-n-Go for climate-friendly storage in San Dimas, you can be fully assured your possessions are in a secure and safe facility. When you hear about storage facilities in San Dimas, it's usually about people who are placing their items in a safe place before they move. However, you rarely hear exactly how people move out of their storage unit. Here are a few tips on how to remove your items from storage.
Tips for removing your items from storage
Empty all of your belongings. If you have placed your items in a portable storage unit and you are ready for it to be delivered, the first step is to call and request delivery to your location. Once your storage unit is at your location, you want to make sure you go through everything in the unit and place your items in the proper places.
Double check your storage unit. Storage units vary in size, and when you have a lot of items in several units, it can be very easy to overlook some important items. This is why you should double-check all your portable storage units. This way you can ensure nothing will be left behind.
Clean your storage unit. While most self-storage facilities clean their own units, it's always common courtesy to wipe down and dust off your storage unit. This makes it easier when it has to be returned to the storage center.
Close out your account. Once all your items are retrieved and in their new place, simply call your storage facility, and tell them to pick up your unit. Once they retrieve your storage unit, close out your account and pay any necessary fees.
Save your self-storage number. When you are living in the 91773 area, you never know when you will need to reserve storage units in San Dimas again. Self-storage facilities are not only for people who are moving. There are many people who use self-storage facilities for a wide variety of other reasons. Therefore, make sure you keep your San Dimas storage number on speed dial.
Need to store holiday decorations and seasonal items?
Is it the time of year when you ask yourself, "Where am I gonna keep my 7-foot-tall illuminated Santa?" You are not alone. Christmas, Thanksgiving, and Halloween come around quickly, but the items we use to celebrate them, such as decorations and other items, take up valuable storage space in our homes. A solution is to explore storage facilities in San Dimas, and a great option is mobile units from
Box-n-Go Storage
. They will supply any number of storage units near 91773 to your doorstep for you to pack holiday items. Use the following tips to make it go smoothly:
Label Everything
When you start packing away your decorations, the key is to label everything on the outside of the boxes.
Use Divided Boxes
Supermarket wine or liquor boxes are ideal for storing round or odd-shaped ornaments. These boxes are very sturdy and often available for free.
Wrap Lights
When storing lights wrap them carefully around a cardboard tube this prevents them from getting tangled. Tape the ends to prevent unraveling.
Save Original Packaging
Storing large intricate items, such as tree decorations, is easiest if you keep the original boxes. Before using a San Dimas storage facility, however, try maximizing the space available at your home by following the guidelines below:
Dispose of unwanted items
Maximize space by disposing of belongings that you no longer need. Items such as:
Outdated textbooks
Old books, VHS tapes, DVDs, vinyl records, or CDs
Unloved, outgrown, or damaged toys
Unused curtains and linens
Outgrown children's clothing
Damaged flatware and kitchen goods
Old shoes and clothing
Faulty and unused electrical appliances
Unwanted gifts you never needed
There are many ways you can deal with these things. They can be sold, donated or disposed of. Often it is surprising how much money can be made selling unwanted goods by garage or yard sales and online auctions like eBay.
Make use of your available spaces
Before you rent San Dimas storage units, you should make good use of the hidden spaces in your home for storage:
Spaces under your bed
Below coffee tables
Behind doors
In unused luggage
Choosing carefully designed furniture can help with some storage challenges in small spaces. There are beds that double up as storage, such as single beds that slide out to form another single bed and even cabin beds that rest on top of closets or desks. Cupboards can have a lot of space liberated by flat packing bulky items. These can include packing blankets and winter coats using vacuum bags. Using vertical space stacking from floor up or hanging from the ceiling should be considered. If you are still struggling to regain space in the home, consider using a San Dimas storage facility. You can solve your problem by using flexible mobile storage units provided by
Box-n-Go Storage
.
Call Box-n-Go near 91773 and rent self-storage units today!
Whether you have turn tables, amplifiers, mixers, or soundboards, you can rest assured that Box-n-Go has breathable self-storage units. These will keep your DJ equipment free of debris, damage, and break-ins. It doesn't matter if you have a gig in San Dimas or across the country. We will provide you with affordable storage units to store your most valuable equipment. Call us at 1-877-629-6461 and ask us about our low-cost self-storage solutions in San Dimas today!
Choose storage units in San Dimas to take care of all your moving and storage needs
If you are not moving out of storage, and you need storage solutions in San Dimas, give us a
call
. At
Box-n-Go
, we provide affordable storage solutions for residents of San Dimas. Whether you are moving temporarily, decluttering your home, or need to create extra space in your tiny apartment, we can help. Call us today and discover why many individuals prefer our storage units over all the others in the San Dimas area.
Compare Box-n-Go to Other Local Storage Services
When you start searching for storage places online, you quickly discover that there are numerous storage and moving companies in San Dimas. All offering a variety of storage services at vastly different pricing. Many offer significant introductory discounts, however, with many strings attached. In order for you to choose the right company, you will have to do some homework. This homework will allow you to compare self-storage prices and services. Choose only the service that works best for your needs. We have compiled a list of some of the best storage companies in the area. Please drive by these storage facilities and compare their services and self-storage unit prices in San Dimas to those of Box-n-Go. Judge for yourself:
San Dimas Lock-Up Storage – 409 W Allen Ave, San Dimas, CA 91773
Public Storage San Dimas – 211 W Allen Ave, San Dimas, CA 91773
Extra Space Storage San Dimas CA – 919 W Gladstone St, San Dimas, CA 91773
Public Storage – 2340 Central Ave, Duarte, CA 91010
Storage Centers San Dimas – 195 E Arrow Hwy, San Dimas, CA 91773
Extra Space Storage – 1960 S San Dimas Canyon Rd, La Verne, CA 91750
San Dimas Lock Up Storage – 409 W Allen Ave, San Dimas, CA 91773
Western Pacific Storage Solutions San Dimas – 00 E Arrow Hwy, San Dimas, CA 91773
Box-n-Go
provides self-storage units to the following ZIP Codes in San Dimas, CA: 91724, 91741, 91750, 91773. Find a San Dimas portable storage unit near you! You can drive around your neighborhood and see your friends and neighbors using Box-n-Go. Our simple and affordable storage services are available in the cities and neighborhoods near you:
Hacienda Heights, CA
,
Rowland Heights, CA
,
Walnut, CA
,
Diamond Bar, CA
,
Glendora, CA
,
La Verne, CA
,
Claremont, CA
and
La Puente, CA
,
Pomona, CA
,
Covina, CA
, Citrus, CA, as well as many other parts of
Los Angeles, CA
and
Orange County, CA
.