RESERVE ONLINE IN MINUTES
RESERVE ONLINE IN MINUTES
Save 50% see how
No Truck Needed see why
No Heavy Lifting we can help load or move
200+ 5-STAR
REVIEWS
A+ BBB
RATING
LOWEST PRICE
GUARANTEE
Box-n-Go Storage & Moving - as Easy as 1-2-3
1
We Deliver
2
We Pick Up
3
We Store or Move
Store on your driveway or inside our secure facility. Load/unload only once. Ground level access.
I want to:
Are you a student?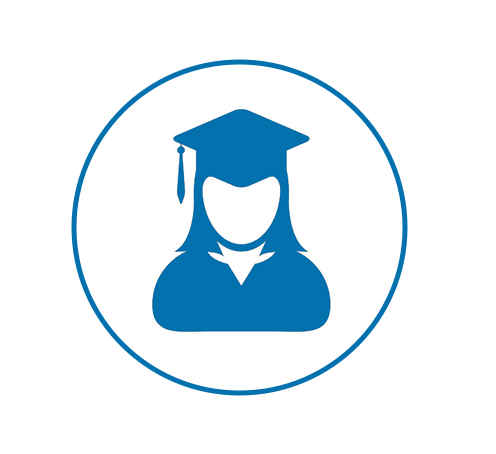 Available Sizes
Box-n-Go - XXL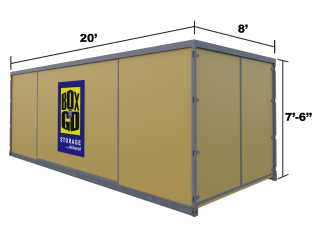 20' Container – all weather.
Perfect for 3-bedroom residence.
5-7 rooms, furniture, appliances, etc.
Learn More
Box-n-Go - XL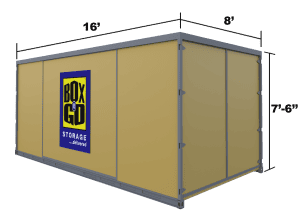 16' Container – all weather.
Perfect for 2-bedroom residence.
3-5 rooms, furniture, appliances, etc.
Learn More
Box-n-Go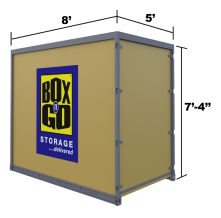 8' Container – all weather.
Modular – works for any need.
Each fits 1-1.5 rooms.
Learn More
I want to:
Are you a student?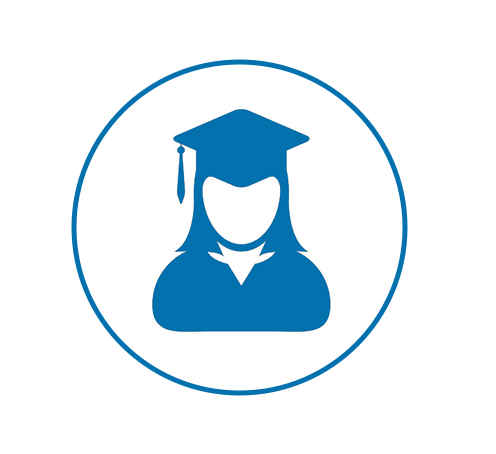 See How Our Services Can Work for You
I want to:
Are you a student?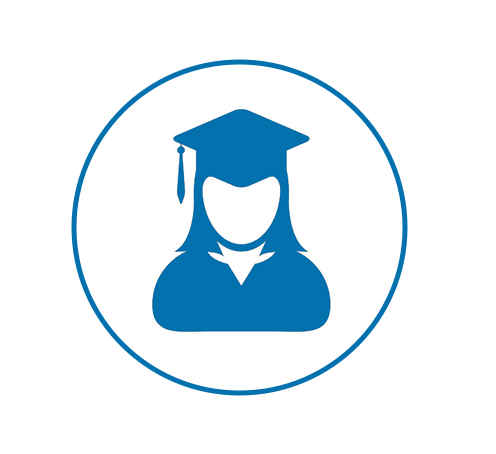 Our Services
Personal & Business Storage
Student Storage
Local & Nationwide Moving
Packing & Loading Help
Moving Boxes & Supplies
Do not see what you are looking for?
What Our Customers Think
I want to:
Are you a student?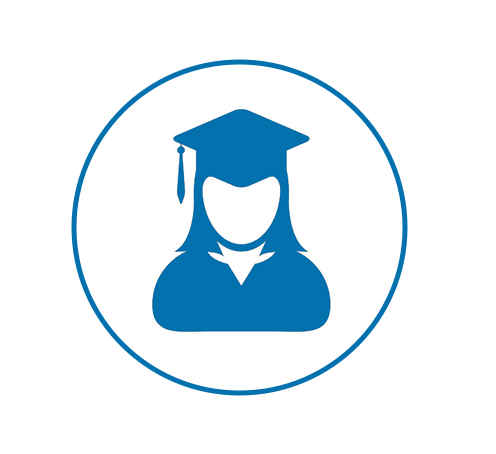 Why Box-n-Go? Here is Our Promise:
We are dedicated to deliver the best solution for almost any storage & moving need, with no gimmicks or hidden costs:
No truck to rent. We deliver storage to you!
Load/Unload only once.
Pay only for space you use.
Secure, climate-friendly facility.
Drive-up access
No Truck to rent…EVER!
Save money and time.
Reduce the risk of accidents and injuries.
No need to pay for gas, insurance & mileage!
Load ONCE Storage Solution!
You only need to load your belongings once!
No need to load and unload it all again into a storage unit.
All containers come with easy ground level access!
Pay Only for the Space You Use!


(if storing at our facility)
No not need to guess on how much space you actually need.
Order an extra 8' x 5' unit. Do not use it – do not pay for it.
Secure, Climate-Friendly Facility!
Highest degree of security and protection.
Our 8' x 5' units are breatheable – no mold or mildew.
No funky smell when your belongings return.
EASY Drive-Up Access!


(if storing at our facility)
Access your units at ground level.
No elevators, ramps, stairs to climb.
Schedule access appointment & drive straight to your units.
I want to:
Are you a student?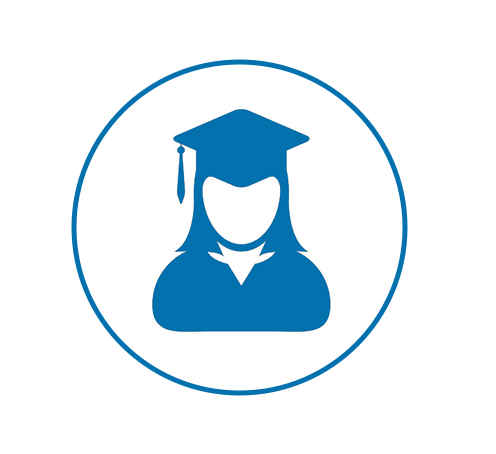 Portable Storage Units in Mar Vista, CA 90066
If you are a hoarder or live with a hoarder and looking for storage Units 90066, you know how serious the issue may be. Some experts say that hoarding is a psychological disorder. There are many who feel that hoarders are lazy and simply don't want to organize their space. Mobile storage units provide an ideal alternative route for home movers. Storage Units 90066 can be quite helpful for organizing their belongings easily.
Storage place 90066 Cost
The cheapest way to move home is to use a borrowed or rented truck and do all the work yourself.  Hence, a better option using mobile storage unit is not as expensive as hiring a professional moving company.
Convenient Packing
You can take all the time you need to load the container at your convenience. With a traditional move, you would have to load a truck all at once on moving day.  You can pack boxes and furniture over several days so no moving days rush and exhaustion.  This will also allow you to pack with more care in a secure and organize way. Are you searching for storage units 90066?  It's never easy when you have to deal with the loss of a loved one.  Unfortunately, while you mourn, you may have to take care of your loved one's estate and personal belongings too.  Most likely, you are in charge of selling their home and other property. Therefore, if you are not familiar with this process, it can be overwhelming.  In most cases, you probably don't have extra room in your house for your loved one's extra belongings.  Hence, many people search for storage units 90066 to find a space where they can store their loved one's personal belongings.
Discover how to suggest self storage 90066 to the hoarder in your life!
Whether hoarders are emotional or lazy, it causes a lot of stress and discomfort for people who have to go into their space.  This is why many Mar Vista residents refer hoarders to put their items in Storage Units Mar Vista.  However, it's not always easy to convince a hoarder to place their items in storage units 90066.  So, what can you do?  How is it possible to help someone stop hoarding and get them to place their items in Mar Vista storage?  Here are some tips to help you deal with hoarders in your life and organize their Mar Vista home.
Why search for storage units 90066?
When you are dealing with a family emergency, the last thing you want to do is drive miles away to take care of important business. That's why it's imperative for you to search for storage units 90066.  You will have the convenience of being able to drop off and pick up your belongings at your leisure. At Box-n-Go storage units near 90066, we understand how stressful it can be to deal with selling your family members home. This is why we make it as easy as possible to get the storage solutions you need. To make it easier, we deliver all our storage pods to your home. All you have to do is pack the storage pods with the items you want to be stored, then give Box-n-Go storage 90066 when the storage pods are ready to be picked up.  Then, we will deliver the storage pods to our safe and secure storage facility near 90066.  When you have Box-n-Go Storage on your side, you can expect:
Affordable storage solutions
24-hour surveillance to keep your belongings safe
Climate friendly storage units to prevent mold and mildew
Spacious storage units that can hold large appliances and equipment
Cheap Storage 90066
While it may seem challenging to talk to a hoarder about removing  items from their Mar Vista home,  it can be beneficial. Set a time to talk to your family or friend, and let them know that you are concerned about their hoarding habits. Tell them the dangers of hoarding (mold, dust, sickness,) and explain to them the benefits about placing their items in storage units Mar Vista.  Then start searching for storage spaces 90066 to find portable storage units and storage center that can assist you on your mission.
I know it can be a hard thing to do, but if the hoarder in your life simply does not want to put their belongings in cheap storage 90066, make a deal.  Let them know that some items must be placed in storage.  In fact, some Mar Vista storage companies in the 90066 have portable storage units. This way they can de-clutter their Mar Vista home, organize their items in their home , and place their belongings in a portable storage unit.
There are some hoarders who simply refuse to put their items in Storage Mar Vista. This can cause more harm than good. If all else fails, it's time to call an intervention. Maybe you need to call a family psychologist to see if there is an underlying issue. Or simply wait until the hoarder in your life runs some errands. Then get to work and start searching for storage units in  Mar Vista.  This way while they are gone from their home, you can secretly start cleaning and placing their items in storage.
Self Storage Mar Vista CA for long term
Easy Access. Mobile storage container units load at ground level.  This will allow you to use loading carts and trolleys without any hindrance.  Loading the container in this way rather than lifting and moving into a truck will greatly reduce any chance of strain or injury. Storage.  Once loaded your unit can be taken to your new address or more usually placed into our secure self storage facility until required.  This flexibility is a major boon for house purchasers awaiting a home to be ready for moving in while they make other living arrangements.
What can you store in storage units 90066?
If you never used a storage facility before or never searched for storage units 90066, you probably are not sure what you can store. In situations like these, you want to protect your family's most valuable possessions. While you are not able to store firearms and toxic chemicals, you can store the following:
Precious heirlooms
Valuable Jewelry
Old photographs/Albums
Electronics
Kitchen and small appliances
Art collections
Instruments
Clothes
Fine China
What can you expect when you search for storage units 90066?
At Box-n-Go, our job is to make sure you have the most pleasant experience. Whether you are selling your home or need extra space, we want to ensure that you are getting the best storage units for your needs. That's why our storage specialists take time to get to know you, what you need storage for, and then help you decide on the right amount of storage pods you may need. More importantly, we understand that dealing with a personal crisis means you have limited funds.  That's why we offer affordable storage units at the most reasonable rate.  Call Box-n-Go storage 90066 today to discuss your moving and storage needs.   See what some of our happy customers have to say about us on
social media! 
Call Box-n-Go storage units 90066 to handle all of your storage needs in Mar Vista today!
Box-n-Go Storage
will provide the mobile containers for storage.  Mar Vista residents will ease the home moving process using this option. Most moves involve the self storage. Using the Box-n-Go storage containers will eliminate having to double handle your belongings. You only have to load and unload once. This will save you lots of time and money. At Box-n-Go storage, we understand that hoarding is a serious issue and shouldn't be taking lightly. If you are dealing with a hoarder, it will be in your best interest to get professional help. In the meantime, you can start taking steps to help. Suggest that they put their items in Storage Mar Vista. While their items are in storage, they will have easy access to them. And be able to retrieve them at any time!  Call Box-n Go storage in Mar Vista. Ask us about our affordable storage solutions in the 90066 zip code and surrounding areas. We provide portable storage units. This means, pick up and delivery of storage units in Mar Vista and the surrounding areas.  Reserve your space today!
Compare Box-n-Go to Competition
StorQuest Self Storage Los Angeles CA 90066 – 2531 Sawtelle Blvd
Public Storage 90066 – 11802 W Washington Blvd, Los Angeles, CA 90066
SoCal Self Storage – 2240 Sawtelle Blvd
Visit these companies and compare. Choose what works the best for you. Box-n-Go provides self-storage units to the following zip codes in Mar Vista, CA: 90066, 90405, 90066. Find a Mar Vista portable storage unit near you! The convenient and affordable Box-n-Go storage and moving services are readily available in the neighboring cities:
Brentwood, CA
,
Malibu, CA
,
Marina Del Rey, CA
,
Pacific Palisades, CA
,
Playa Del Rey, CA
,
Playa Vista, CA
,
Santa Monica, CA
, 
Venice, CA
,
West Los Angeles, CA
and many other cities and neighborhoods in
Los Angeles
and
Orange County
.