RESERVE ONLINE IN MINUTES
RESERVE ONLINE IN MINUTES
Save 50% see how
No Truck Needed see why
No Heavy Lifting we can help load or move
200+ 5-STAR
REVIEWS
A+ BBB
RATING
LOWEST PRICE
GUARANTEE
Box-n-Go Storage & Moving - as Easy as 1-2-3
1
We Deliver
2
We Pick Up
3
We Store or Move
Store on your driveway or inside our secure facility. Load/unload only once. Ground level access.
I want to:
Are you a student?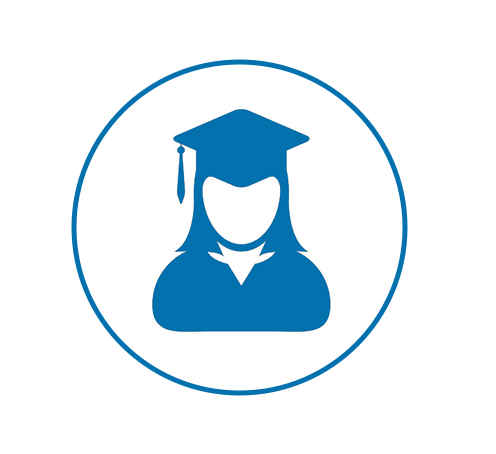 Available Sizes
Box-n-Go - XXL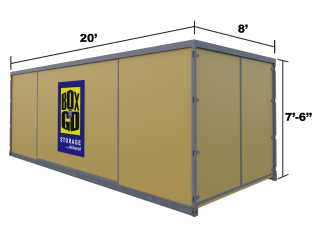 20' Container – all weather.
Perfect for 3-bedroom residence.
5-7 rooms, furniture, appliances, etc.
Learn More
Box-n-Go - XL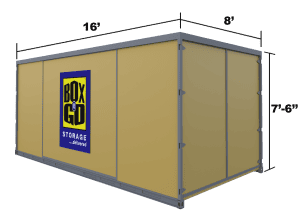 16' Container – all weather.
Perfect for 2-bedroom residence.
3-5 rooms, furniture, appliances, etc.
Learn More
Box-n-Go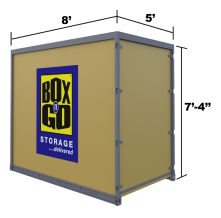 8' Container – all weather.
Modular – works for any need.
Each fits 1-1.5 rooms.
Learn More
I want to:
Are you a student?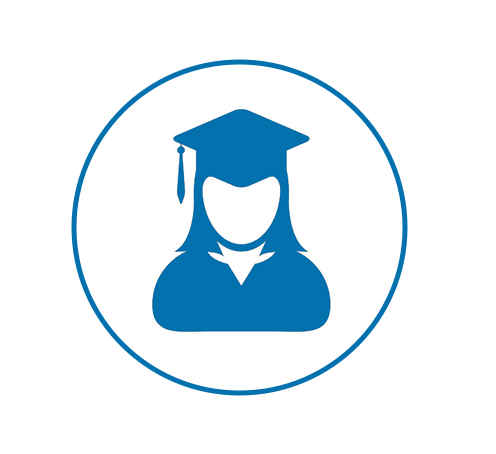 See How Our Services Can Work for You
I want to:
Are you a student?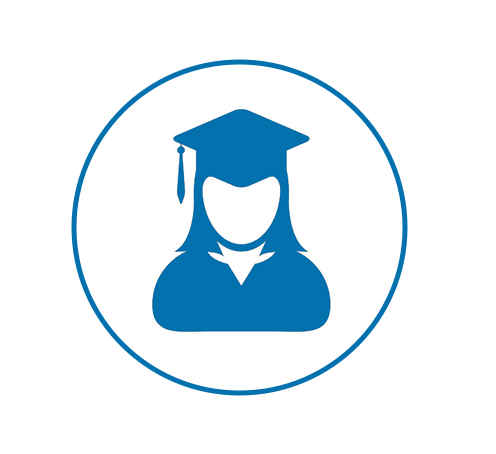 Our Services
Personal & Business Storage
Student Storage
Local & Nationwide Moving
Packing & Loading Help
Moving Boxes & Supplies
Do not see what you are looking for?
What Our Customers Think
I want to:
Are you a student?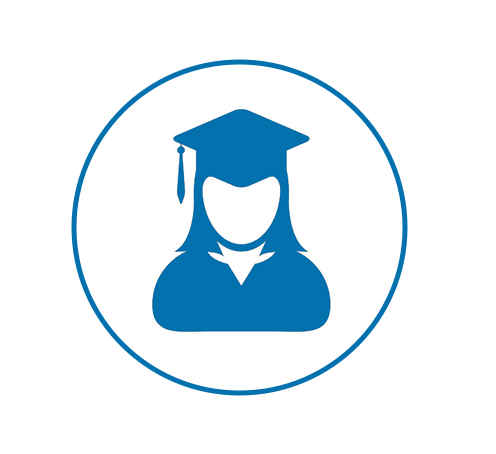 Why Box-n-Go? Here is Our Promise:
We are dedicated to deliver the best solution for almost any storage & moving need, with no gimmicks or hidden costs:
No truck to rent. We deliver storage to you!
Load/Unload only once.
Pay only for space you use.
Secure, climate-friendly facility.
Drive-up access
No Truck to rent…EVER!
Save money and time.
Reduce the risk of accidents and injuries.
No need to pay for gas, insurance & mileage!
Load ONCE Storage Solution!
You only need to load your belongings once!
No need to load and unload it all again into a storage unit.
All containers come with easy ground level access!
Pay Only for the Space You Use!


(if storing at our facility)
No not need to guess on how much space you actually need.
Order an extra 8' x 5' unit. Do not use it – do not pay for it.
Secure, Climate-Friendly Facility!
Highest degree of security and protection.
Our 8' x 5' units are breatheable – no mold or mildew.
No funky smell when your belongings return.
EASY Drive-Up Access!


(if storing at our facility)
Access your units at ground level.
No elevators, ramps, stairs to climb.
Schedule access appointment & drive straight to your units.
I want to:
Are you a student?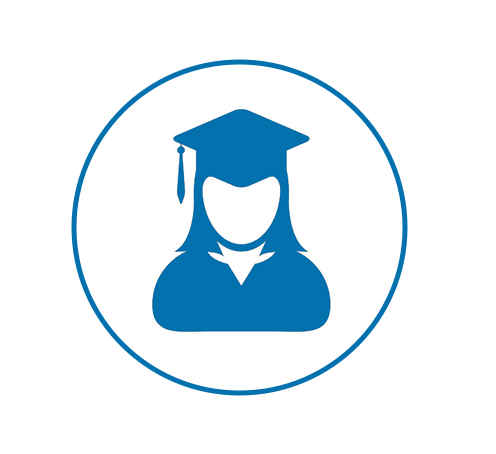 The Best Portable Storage in Venice, CA
Looking for cheap storage services near 90291? Do you know the best way to store your belongings? Well, if you're searching for self-storage facilities in Venice, CA, you'll have a better idea after answering some simple questions. Just take this quick quiz; you'll find the answers you need, and then you will be able to choose the best solution for you—a solution based on quality, convenience, and affordability. Ready? On to Question 1!
Question: When you use a traditional public storage facility in Venice, you will likely need to:
Rent a truck and drive it around town. b. Load and unload your items twice. c. Rush to get everything loaded in one day. d. All of the above.
Answer: d.
Using a Venice Beach storage facility isn't quite as simple as it may seem. There are several steps you'll need to take to get your possessions stored away. Therefore, a more convenient option is to use mobile storage units. This is because this method brings all the loading and unloading right to your residence or business. Then, the storage containers are hauled away without you ever having to leave the property.
Question: If you wish to retrieve your belongings from a mobile storage unit, you need to:
Drive to your unit. b. Load up your vehicle. c. Make a phone call. d. Spend time at a storage facility.
Answer: c.
You simply call to arrange a drop off of your mobile storage containers and they'll be delivered right to your property. With public storage locations in Venice, you have to make an effort to load your vehicle and, then, deal with the traffic on Lincoln Blvd. If you do prefer visiting your stored goods yourself, mobile storage also offers that option.
Question: Are your belongings safer in traditional public storage lockers or in mobile storage units?
Traditional storage. b. Mobile storage. c. They are equally safe.
Answer: b.
The more you have to handle your items, the more opportunity there is for breakage. When you keep your stuff at typical self-storage facilities, you have to load up your vehicle, unload it at your unit, and pack up your unit. Then do it all over again when you want to bring everything home. Mobile storage cuts that handling in half. Therefore, there's much less of a chance of scratching, cracking, dropping, and breaking things.
Question: Choosing mobile self storage in Venice, CA can save you time with:
Storage units delivered to your location. b. No need to pick up and drop off a rental truck, sit in traffic, and fill the gas tank. c. No need to work with multiple companies. d. All of the above.
Answer: d.
With mobile self storage, one call does it all. You simply call to arrange the drop off and pick up of your storage containers. It's the most time-efficient form of self storage in Venice, CA.
How Did You Score on the Quiz?
No matter what, you've now learned that mobile storage is worthy of consideration. And if you decide to go that route, you should check out Box-n-Go for easy storage solutions in Venice, whether you're located near Washington Blvd, Muscle Beach, or Abbott Kinney Blvd. With a solid reputation, competitive rates, and a full suite of flexible services, Box-n-Go should pass your test with flying colors. This is because at Box-n-Go we tailor our services to fit your needs. If you want your items to be safe, secure, and free of damage while they are in your Venice Beach storage facility, here are some tips you can follow for a good experience. Colder temperatures during the winter can wreak havoc on some of your valuable stuff. This can be avoided if you rent self-storage units in Venice, CA. And be careful about the cheaper storage facilities in Venice. These may not offer the security and safety you need. Some of the items you can consider putting away into your Venice storage units include:
Sports equipment that you will not be using. Maybe you have bikes, skateboards, and hiking gear.
Equipment and machinery that cannot be stored inside the house. Cold weather can easily damage these. Perfect examples are lawn mowers, cars, gas grills, and outdoor furniture.
Reserve storage units in Venice Beach for clothes
Instead of stuffing your clothes in regular boxes, invest in a wardrobe box. Because of this your clothes can breathe, be wrinkle-free, and stay in like-new condition.
Wash and completely dry all linens, fabrics, and clothes before placing them in storage units.
Furniture and appliances in self storage
Wipe and clean all furniture and appliances, because they should not smell foul when you get them back.
If possible, disassemble all furniture and appliances.
Wrap the disassembled pieces in bubble wrap or protective covering.
If you are not able to disassemble your furniture and appliances, cover them with protective gear.
Dirt and debris in storage
While most self-storage facilities are tidy, your belongings can still be subject to dirt and debris.
Make sure you use proper boxes and storage containers that are of high quality.
Don't store your boxes too high. This may cause the boxes to tip over and rip.
Don't pack any snacks or food items because they will attract ants and other creepy critters.
How to prepare goods for storage units in Venice Beach
Prepare anything that you will be putting into storage units. First, you will need to ensure that they are completely clean. Equipment that is normally used outdoors such as lawn mowers or any other gardening tools especially need to be clean. Tools can lose functionality when they are unused and get dirty. So be careful when placing them in storage units. You will also need to make sure that your items are dry before they are put in your storage units in Venice Beach. Storing them when they hold water is counterproductive as it will freeze, causing the damage you want to prevent in the first place. This is especially so if you have stored them when the temperature is not controlled. The presence of water on machinery that has metals may also lead to rust and corrosion. You may want to repair any malfunctioning item before putting it into storage units. The chances are that you are going to remove them once you need to use them. Repairing them at that point will only be an inconvenience. Some storage facilities require that you cover your items. In doing so, consider using moving blankets, as plastic or vinyl covering will lock in the moisture and damage your items.
Important safety measures
While you may think that packing flammable items is harmless, it can cause more harm than good. Hence, it is always safe to avoid packing anything that can be hazardous to the entire storage facility.
No flammable liquids.
Don't store any lighters.
You cannot store any weapons or firearms.
Try and not to store anything when you are in doubt. If you think it can be harmful, toss it, or take it with you to a safe place.
Don't forget to drain out all fluids, oils, and liquids from outdoor equipment such as lawn mowers.
Also, when you place your belongings inside your storage units, make sure to pack everything tight. This way your belongings will not shift while in transit.
Choose our secure self-storage facility in Venice, CA and discover the difference today!
Certainly, our services and offerings differ greatly from those of traditional storage lockers and may not be convenient for everyone. Check out the following facilities and compare them to our storage services and choose what works the best for your needs:
Public Storage Venice – 315 4th Ave, Venice, CA 90291
Public Storage Venice Blvd – 5941 Venice Blvd, Los Angeles, CA 90034
Extra Space Storage Venice – 658 Venice Blvd, Venice, CA 90291
Public Storage Venice Blvd – 6007 Venice Blvd, Los Angeles, CA 90034
Public Storage – 12681 W Jefferson Blvd, Los Angeles, CA 90066
Finally, if you follow these simple tips, your items and belongings will be safe from damage year-round. Whether you need storage space in Venice for a few weeks or a few months,
Box-n-Go
has got you covered. We offer climate-controlled storage in 90291 and the surrounding areas. So
call
us today and discover how we can help you keep all your items safe and secure! Box-n-Go provides low-cost self-storage units to the following ZIP Codes in Venice, CA: 90291, 90292, 90066, 90405, 90405, 90294. Find a portable storage unit near you! Convenient and affordable Box-n-Go moving and storage services are readily available in these neighboring cities:
Brentwood, CA
,
Malibu, CA
,
Marina Del Rey, CA
,
Mar Vista, CA
,
Pacific Palisades, CA
,
Playa Del Rey, CA
,
Playa Vista, CA
,
Santa Monica, CA
,
West Los Angeles, CA
,
Culver City, CA
, Ocean Park, CA, Oakwood, CA, and many other cities and neighborhoods in
Los Angeles, CA
and
Orange County, CA
.