RESERVE ONLINE IN MINUTES
RESERVE ONLINE IN MINUTES
Save 50% see how
No Truck Needed see why
No Heavy Lifting we can help load or move
200+ 5-STAR
REVIEWS
A+ BBB
RATING
LOWEST PRICE
GUARANTEE
Box-n-Go Storage & Moving - as Easy as 1-2-3
1
We Deliver
2
We Pick Up
3
We Store or Move
Store on your driveway or inside our secure facility. Load/unload only once. Ground level access.
I want to:
Are you a student?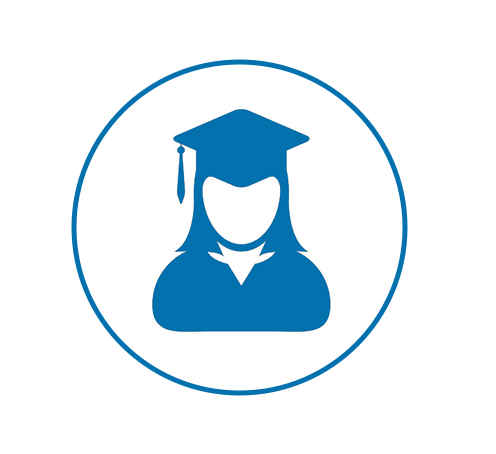 Available Sizes
Box-n-Go - XXL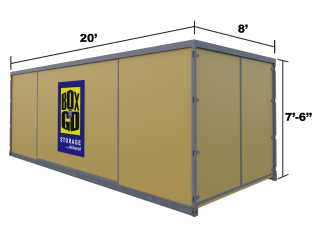 20' Container – all weather.
Perfect for 3-bedroom residence.
5-7 rooms, furniture, appliances, etc.
Learn More
Box-n-Go - XL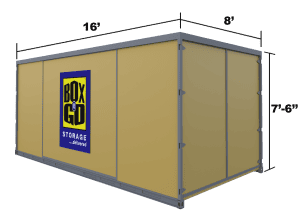 16' Container – all weather.
Perfect for 2-bedroom residence.
3-5 rooms, furniture, appliances, etc.
Learn More
Box-n-Go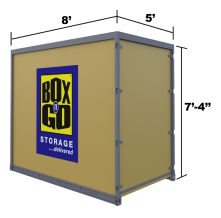 8' Container – all weather.
Modular – works for any need.
Each fits 1-1.5 rooms.
Learn More
I want to:
Are you a student?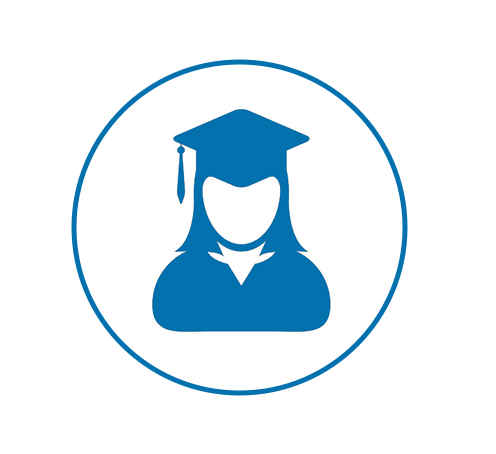 See How Our Services Can Work for You
I want to:
Are you a student?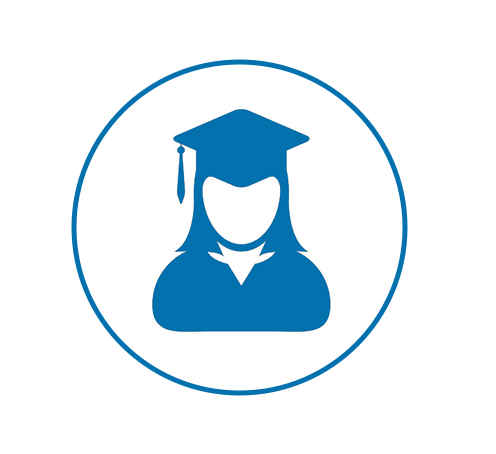 Our Services
Personal & Business Storage
Student Storage
Local & Nationwide Moving
Packing & Loading Help
Moving Boxes & Supplies
Do not see what you are looking for?
What Our Customers Think
I want to:
Are you a student?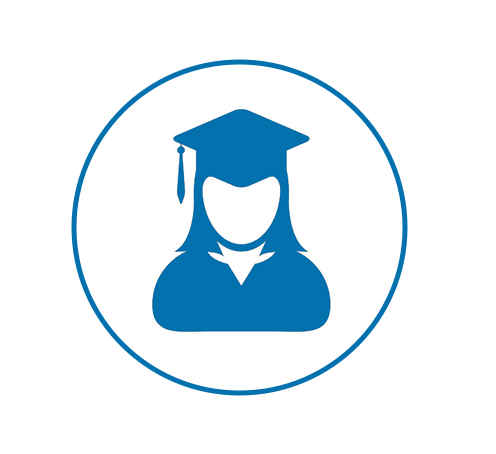 Why Box-n-Go? Here is Our Promise:
We are dedicated to deliver the best solution for almost any storage & moving need, with no gimmicks or hidden costs:
No truck to rent. We deliver storage to you!
Load/Unload only once.
Pay only for space you use.
Secure, climate-friendly facility.
Drive-up access
No Truck to rent…EVER!
Save money and time.
Reduce the risk of accidents and injuries.
No need to pay for gas, insurance & mileage!
Load ONCE Storage Solution!
You only need to load your belongings once!
No need to load and unload it all again into a storage unit.
All containers come with easy ground level access!
Pay Only for the Space You Use!


(if storing at our facility)
No not need to guess on how much space you actually need.
Order an extra 8' x 5' unit. Do not use it – do not pay for it.
Secure, Climate-Friendly Facility!
Highest degree of security and protection.
Our 8' x 5' units are breatheable – no mold or mildew.
No funky smell when your belongings return.
EASY Drive-Up Access!


(if storing at our facility)
Access your units at ground level.
No elevators, ramps, stairs to climb.
Schedule access appointment & drive straight to your units.
I want to:
Are you a student?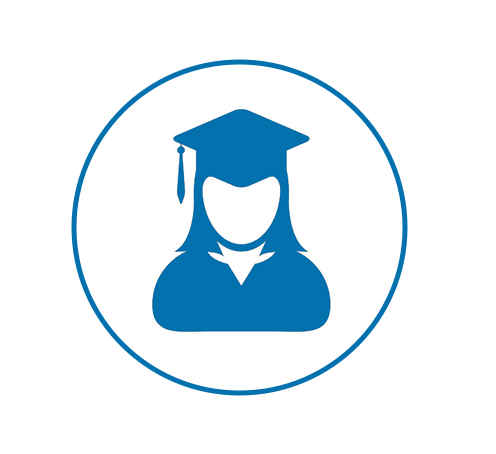 Marina del Rey Self-Storage Units
If you've come across this article, then you're probably in the market for self-storage units in Marina del Rey, CA. Basically, you've got two ways to go: traditional and mobile storage units. You're probably familiar with how traditional self storage works. And, chances are, you're less familiar with the ins and outs of storage units in Marina del Rey. That's why we're providing this complimentary guide to help you get a quick overview of the advantages of our storage services. Read on to know more about our affordable Marina del Rey storage units. There are many reasons why people decide to reserve storage units in Marina del Rey. Keep in mind that not all storage facilities are created equal. It is important to put your trust in the most secure facility. You may also want to know that a storage unit will be delivered to your door. You don't have to drive back and forth to fill it. Be sure that when you call, you receive the best customer service experience.
Try Box-n-Go and Our Innovative Self-Storage Facilities Near 90292
Self-storage facilities should be secure. Customers expect a storage facility to be well-lit and have surveillance cameras in different places. In addition, there should be a private lock on every individual box. People who place their belongings in storage want to know their property won't get stolen. They want to feel that they will remain safely placed in the container that they were able to fill themselves.
There's More Heavy Lifting with Traditional Storage in Marina del Rey
If you've ever downsized your business, needed to store things over the summer as a student, or renovated your home in the past, you probably went with one of those brightly painted public storage facilities in Marina del Rey. Wasn't the smoothest experience, was it? You had to rent your storage unit, then maybe rent a moving truck and load up everything and pack it into your unit—all in the same day. It's stressful and physically demanding.
Storage Units in Marina del Rey
One of the most difficult aspects of using a self-storage facility is deciding what to place into storage and what to discard. If money were no object, using storage when we outgrow our home would be a breeze and we would never have to make a choice on what to keep. However, it's important to stay mindful of our budget. If your circumstances mean you have too many sentimental items, consider the option of passing them onto family or friends. They are likely to appreciate them. Or you can put them in storage to give to children when they grow up. You can find a Marina del Rey storage facility with affordable storage rental rates for this purpose.
That's Why a Better Means of Self Storage Was Created
In the past, a lot of people who used traditional public self-storage facilities wished there were an easier, less stressful way to store their goods, but nothing was available. Eventually, the business community figured out a better way for customers to rent self-storage units. What if, instead of driving to your unit, storage containers came to you? That was the idea behind mobile storage units.
Time for an Easy Storage Service
To store your belongings in a streamlined, less demanding fashion, simply follow these steps: 1)
Schedule delivery
. Call us to schedule a good time to drop off the mobile storage containers you need. Our storage units in Marina del Rey are constructed to be the "right size" to hold possessions from 1-2 rooms each. They're also breathable, pest-proof, and durable enough to withstand the elements to keep your items protected. 2)
Pack at your own pace
. There's no need to pack all your things up in the same day. The containers can remain on your property or in your driveway until you're ready for them to be hauled off to a safe, secure, remote location. So, take your time to load the storage units at your convenience. 3)
Out of sight, out of your way
. You de-clutter your life for as long as you need. When you're ready to have your things back, you just call the storage facility to arrange a return delivery. What if you just need access to your belongings to retrieve one important item? Another good thing about mobile storage units is that you can visit the facility to retrieve whatever you need.
Box-n-Go can help you with storage in Marina del Rey today!
When you are thinking about using a Marina del Rey storage facility, consider the service from
Box-n-Go Storage
. They supply mobile storage units, which you pack at your convenience, direct to your address. When it comes to placing your items in storage, we recommend you stick to the usual: books, toys, etc. There are always other places that you can store your more wacky items. However, if you feel more comfortable placing your items in storage units, and it's legal, by all means, do so! Most storage locations in Marina del Rey allow you to get easy access to your items on a daily or weekly basis. So you really have nothing to lose.
Storage Rental Access and Convenience
The access to your belongings in storage units is very convenient as well. All you need to do is to call Box-n-Go and request access to your belongings. On the day of your appointment your unit will be pulled from a secure self-storage warehouse and set on the ground for you. You will be able to access your belongings on the ground level! This service is very easy and convenient. Very affordable as well.
Box-n-Go
will deliver storage units to your door, and you can pack them in your own time. They are then collected at your own convenience and taken to a secure, climate-controlled storage facility serving the Marina del Rey area. This saves you from having to endure a commute to a remote storage site. Finally, whether you're storing furniture or other items,
Box-n-Go
Marina del Rey storage provides low-cost units for you.
Call us today
and discover why many Marina del Rey residents choose us as their storage provider of choice!
So How Do You Find a Reputable, Friendly, Experienced Mobile Storage Company?
Look no further than Box-n-Go, your local source for storage units in the 90292 ZIP Code. Whether you live in one of the high rises near Mother's Beach, in the homes near Culver Boulevard, or in the condos by the Ballona Wetlands, Box-n-Go can serve your needs. So take the stress out of storing your stuff. Go with Box-n-Go for mobile storage units and clear out your property without all the heavy lifting. Following these tips below when packing your mobile storage units:
Disassemble large items of furniture, as they will pack more efficiently in the unit.
Use quality cardboard boxes. It is best to buy new from a moving supplier. Be wary of the weight of a box, as 30-40 pounds should be a maximum to prevent injury.
Mark each box clearly with the contents and mark any breakable boxed items as "Fragile."
Take note on items you can't pack in your unit like flammable or corrosive materials, such as aerosol cans, lighter fluid, or bleach, because these can either explode or leak.
Box-n-Go Storage in Marina del Rey
When choosing self-storage solutions, keep in mind that we deliver your storage container directly to your door. It will remain there while you fill it on your own timeline. You can arrange your possessions so that you can easily get to them when you need them. Once finished filling the storage box, call us and a professional will come and pick it up. They will take it to the storage facility where it will sit securely. Just make another call once your new home is ready, and we will drop off your storage unit at your behest. Box-n-Go storage is always a great service for those people who need more space. If your home is not large enough to keep extra furniture or collectibles, you could use a secure storage box. Those who are moving their home or office could utilize a storage container to help them clear out of the property before they get into the new one. These are some great reasons to seek out the best storage services in town—Box-n-Go.
Self Storage Re-Imagined
While self-storage solutions are nothing new, the portable storage system has changed. It is now a convenient and simple storage process. Introduced quite a few years ago, mobile storage units provide an efficient and easy way to pack and store items. Box-n-Go is at the forefront of storage container solutions. Call us today and ask about our affordable self-storage unit prices in Marina del Rey. Compare for yourself:
Public Storage 90292 – 12681 W Jefferson Blvd
Extra Space Storage Marina del Rey – 4095 Glencoe Ave, Marina del Rey, CA 90292
EZ Storage Marina del Rey – 12901 Culver Blvd
Stor-It Self Storage Marina del Rey CA – 4068 Del Rey Ave, Marina del Rey, CA 90292
Public Storage Marina del Rey – 11510 Jefferson Blvd
Box-n-Go
provides storage units to the following ZIP Codes in Marina del Rey, CA: 90292, 90295. Find low-cost temporary storage units near you! Convenient and affordable Box-n-Go moving and storage services are readily available in these neighboring communities:
Brentwood, CA
,
El Segundo, CA
,
Inglewood, CA
,
Malibu, CA
,
Mar Vista, CA
,
Pacific Palisades, CA
,
Playa del Rey, CA
,
Playa Vista, CA
,
Santa Monica, CA
,
Venice, CA
,
Westchester, CA
,
West Los Angeles, CA
, and many other cities and neighborhoods in
Los Angeles, CA
and
Orange County, CA
.