RESERVE ONLINE IN MINUTES
RESERVE ONLINE IN MINUTES
Save 50% see how
No Truck Needed see why
No Heavy Lifting we can help load or move
200+ 5-STAR
REVIEWS
A+ BBB
RATING
LOWEST PRICE
GUARANTEE
Box-n-Go Storage & Moving - as Easy as 1-2-3
1
We Deliver
2
We Pick Up
3
We Store or Move
Store on your driveway or inside our secure facility. Load/unload only once. Ground level access.
I want to:
Are you a student?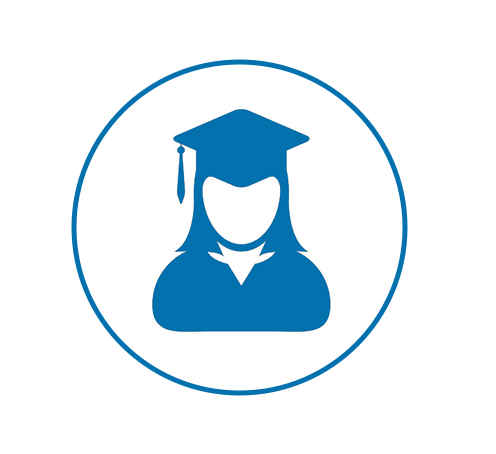 Available Sizes
Box-n-Go - XXL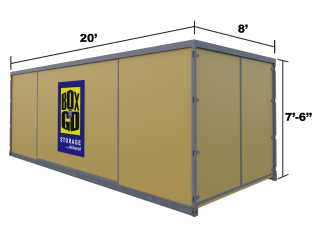 20' Container – all weather.
Perfect for 3-bedroom residence.
5-7 rooms, furniture, appliances, etc.
Learn More
Box-n-Go - XL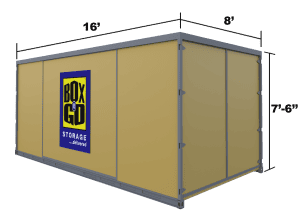 16' Container – all weather.
Perfect for 2-bedroom residence.
3-5 rooms, furniture, appliances, etc.
Learn More
Box-n-Go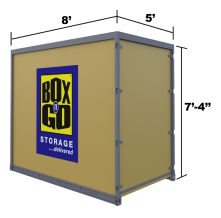 8' Container – all weather.
Modular – works for any need.
Each fits 1-1.5 rooms.
Learn More
I want to:
Are you a student?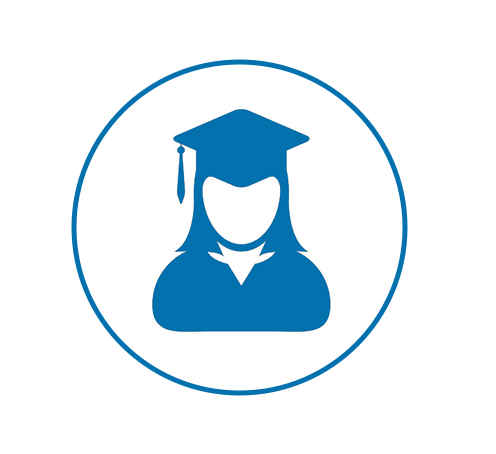 See How Our Services Can Work for You
Call or order online in minutes
We deliver storage to you
Pack at home, at your convinience
Store on your property or at indoor facility
Move locally or nationwide
I want to:
Are you a student?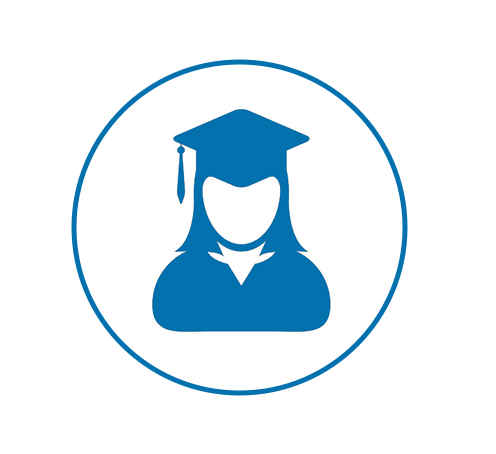 Our Services
Personal & Business Storage
Student Storage
Local & Nationwide Moving
Packing & Loading Help
Moving Boxes & Supplies
Do not see what you are looking for?
What Our Customers Think
I want to:
Are you a student?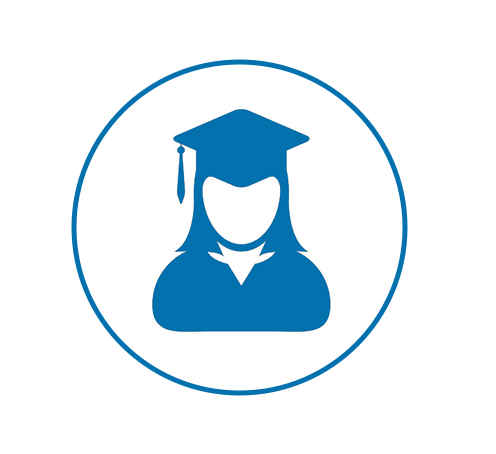 Why Box-n-Go? Here is Our Promise:
We are dedicated to deliver the best solution for almost any storage & moving need, with no gimmicks or hidden costs:
No truck to rent. We deliver storage to you!
Load/Unload only once.
Pay only for space you use.
Secure, climate-friendly facility.
Drive-up access
No Truck to rent…EVER!
Save money and time.
Reduce the risk of accidents and injuries.
No need to pay for gas, insurance & mileage!
Load ONCE Storage Solution!
You only need to load your belongings once!
No need to load and unload it all again into a storage unit.
All containers come with easy ground level access!
Pay Only for the Space You Use!


(if storing at our facility)
No not need to guess on how much space you actually need.
Order an extra 8' x 5' unit. Do not use it – do not pay for it.
Secure, Climate-Friendly Facility!
Highest degree of security and protection.
Our 8' x 5' units are breatheable – no mold or mildew.
No funky smell when your belongings return.
EASY Drive-Up Access!


(if storing at our facility)
Access your units at ground level.
No elevators, ramps, stairs to climb.
Schedule access appointment & drive straight to your units.
I want to:
Are you a student?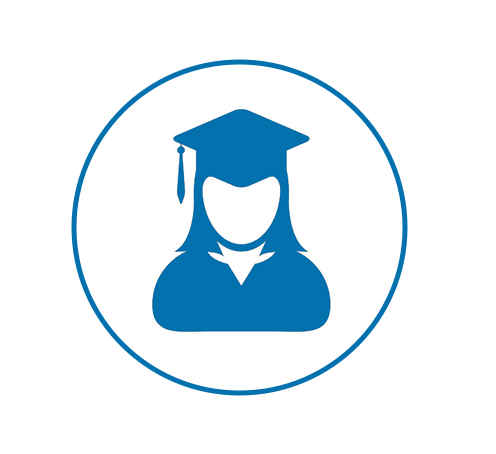 Rent Affordable Self Storage Units in West Los Angeles
Storage Units West Los Angeles CA: Traditional vs. Mobile
If you're searching for cheap storage units West Los Angeles, you essentially have two choices. Whether you're a student heading home for the summer. Or a resident who lives in one of the neighborhoods near Bundy Drive, Sawtelle Boulevard or Barrington Avenue. The area offers plenty of public storage facilities, West LA mini storage as well as mobile self storage 90035 options. Hence, here's a head-to-head comparison of these two services of west LA storage. Are you looking for the cheap west LA storage? If so, you are in the right place. At Box-n-Go Storage, we offer a wide array of affordable storage solutions. If you need west LA storage, we can offer you weekly, yearly, or monthly storage solutions.  It's important to know when you are searching for storage near 90035, that affordable storage West LA doesn't mean cheap quality.
Traditional Self Storage West LA
You've probably driven by the many public storage buildings. Lots of them are clustered between Pico Boulevard and Olympic Boulevard, right by the 405 Freeway. They're the places with dozens of brightly colored garage doors. For many people, this is the first type of storage space 90035 that comes to mind. You might find these no-frills locations under a Google search for west LA storage. They're referred to as self storage units 90034 with an emphasis on "self." That's because you'll need to handle the use of your unit on your own. However, they simply hand you the key and leave the rest to you.
Things You Need to Take Care Of in West LA Storage
So, with these kinds of cheap storage units West Los Angeles, you'll need to take care of the some things before getting settled:
Renting a moving truck (if you don't own a large vehicle).
Packing up your truck or vehicle.
Driving to the unit.
Unloading your items.
Loading everything into your unit.
Organizing your items.
Driving back home.
Exploring Cheap Storage Units West Los Angeles
If you live near Westside Pavilion and the famous Apple Pan restaurant, you have another option that may serve your needs better. Often, mobile storage units like the ones available from Box-N-Go, are an easier solution. Not sure what mobile storage unit near 90035 is? You may have seen the storage containers in a neighbor's yard or driveway. Those are storage units west Los Angeles. And, they can be dropped off at your home, picked up and hauled away to remote storage facilities whenever you want. Sometimes when searching for a storage space near 90035 you may find that mobile storage places near 90035 that offer greater flexibility and unique benefits. For starters, there are the time and cost advantages. Hence, you don't need to spend hours and dollars dealing with truck rentals. Also, when you want to access what's in your unit, you can drive to it to retrieve an item or two. But if you need everything back, with one call, the entire mobile unit comes to you. Affordable storage units west Los Angeles don't offer that level of convenience.
Choose Box-n-Go for storage units west Los Angeles
When considering West LA storage units, the option an increasing number of people are considering is the mobile units supplied by Box-n-Go Storage. Plus, in addition to the benefits of storage units west Los Angeles, Box-N-Go provides even more perks for those seeking storage units in West Los Angeles:
A 110% Best Price Guarantee.
Long-term storage room 90035 discounts
No long-term contract cancellation penalties.
Available free delivery to your door.
Basic protection coverage.
Guidelines for Packing Your Storage Unit
If you are searching for storage for your business, Box-n-Go is a great alternative for you. The units can be delivered to any Storage West L.A. address, follow these guidelines to make the most of your units.
Try not to put too many heavy items like books into boxes. By using smaller boxes for heavier items, it will make it much easier to move these items in to and out of the container.
Place the heaviest items on the bottom of stacks while putting the lightweight items on the top.
Use bubble wrap, old blankets and packing to protect your belongings when packing and to prevent damage.
Completely fill all boxes with packing to ensure they do not collapse when stacked.
Try to pack the items in the container as tightly as possible. If required lash items to keep them from moving.
Large boxes are much better for lightweight items as you can move many items in a single box.
Always keep you mobile container securely locked when you are not using it.
Prepare an inventory list when you packing the container so you know what you have packed.
Whatever sizes our home when it comes to space, whatever we have seems to be reducing as we gather more and more possessions as our families grow.  This increasing demand on storage space means many of us look for additional self storage. Mobile Self Storage West Los Angeles families have many options with traditional storage sites but should consider the benefits of mobile storage.
When you are searching for cheap storage 90025 there are certain things you have to look for. Here are some tips to help you. 
Choose a storage facility that is accessible to you.  This is very important if you will need to check the storage unit frequently.  If you will need to access your storage unit even after business hours, look for storage facilities that give you 24 hours a day, 7 days a week access to your possessions.
Inquire about the security measures installed in the facility and in each storage unit.  It is also advisable that storage units have walls that conceal your items.
Lastly, inquire about any added services that can add convenience to using the facility.  Some facilities accept online payment and receive deliveries for you.  There are also some that include free use of their moving trucks.
Box-n-Go Storage
offers a refreshing flexible approach to self storage, West Los Angeles storage residents can have mobile units delivered direct to their address.
Convenience of Storage Container
The standard size 5 x 7 x 8 feet storage units offer an ideal way to store by allowing you to carefully pack and load your possessions in the container in your own time.  The container is helpfully low loading with easy access to reduce the risk of injury or back strain when lifting items into the unit. The mobile storage unit is then collected at your convenience to be placed in our secure storage facility.  The temperature within the storage unit is controlled and they are specifically designed to be breathable. The storage facility ensures your belongings are safe in the specially designed mobile storage unit.
What should you expect when you search for storage units west Los Angeles?
If you are looking for a cheap storage unit near you, you most likely want flexibility and convenience. That's why it's important to make sure the storage space near 90025 is right for you.  Here are some things you should expect when you choose our storage units west Los Angeles ;
Flexibility- You can have 1, 2, 3 or more storage units that meet your needs when you search for storage near me 90025
Convenience- You can pick up your items out of our cheap storage near 90025
Affordability- Some of our cheap storage units near 90025 start as low as $ 59
Safety- You can relax knowing that your belongings are safe in our secure facility
What kind of business items can you place in West Los Angeles Mobile Storage?
The sky is the limit when it comes to what you can pack into a West Lost Angeles Mobile Storage. Take advantage of our affordable secure rates. By far the best compared to any other storage companies.
The most common items businesses place in mobile storage:
Important Files/Documents
Promotional/Marketing Materials
Seasonal Marketing Materials
Office Furniture
File Cabinets
Seasonal Decorations
Storage Bins
Box-n-Go Mobile Storage West Los Angeles creates extra space for other things:
New hire training room
Conference meeting room
Office space for a promoted employee or new employee
Entertainment room for employee benefits
Office/Store display if you sell merchandise
Extra storage space for items you need quick access to
Discover why our clients consider us one of the best storage units west Los Angeles
When you search for storage units west Los Angeles, you can rest assured that Box-n-Go Storage is cheap. While we may offer the affordable solution
,
they are of high quality and can hold a wide variety of different items that you use every day. In fact, many people use our storage facilities for so many different things. If you are wondering what people store when they search for storage space, the possibilities are limitless.  Here are a few things that some of our clients have stored and you can too;
Sports equipment
Heavy Furniture
Kitchen Appliances
Artwork
Jewelry
Baby Furniture
Linens & Fabrics
Clothes
Business Inventory
Important Documents and Photos
Pet toys/Gifts
Musical Instruments
Electronics
Why choose Box-n-Go to handle Mobile Storage?
At Box-n-Go moving and storage, we understand you already have enough on your plate. Therefore, we offer flexible storage solutions designed with you in mind. As a busy professional in the area, we understand you simply don't have time to place your items in storage.  This is why Box-n-Go offers mobile Storage services West Los Angeles and the surrounding areas! Once you make the decision to
place your items in storage
, we will handle the rest.  Simply give us a call, and we will deliver one or more storage units to your office location. Then, once you finish packing your storage units, call us and we will pick up your packed storage units and place them in our secure warehouse. Because of our convenient storage units and affordable rates, Box-n-Go can handle all your storage needs. If you are looking for West LA storage one of the key aspects to carefully organize has to be the packing and loading of the unit effectively.
We have compiled 5 top tips below to help make this easy
Bubble wrap has to be your friend when you are packing fragile items.  It protects effectively and unlike traditional newspaper there is no risk of newsprint ink transferring to your items.
It is important to carefully plan the way you pack your items into the storage room to maximize the full capacity of the space. Keep a gap so you can reach items at the rear of the unit.
Cover sofa and mattress with covers or use old bed linens to protect them.  Avoid using plastic to protect your soft furnishings as moisture can collect.
Always leave the doors of kitchen appliances like fridges and freezers ajar to prevent any build-up of mold.  Ensure that they are also thoroughly cleaned.
Do not pack any important personal documents such as passports in the unit.
Box-n-Go providing you with mobile storage units in the West Los Angeles area
Finally, it doesn't matter if you are a busy professional or a homeowner, because we provide what you need. We have convenient and flexible storage units in surrounding areas. Not to mention our affordable storage rates are competitive with any other storage company's pricing. Try Box-n-Go Moving and Storage today and discover why many businesses, residents, and students prefer our storage units!  Remember, we provide storage solutions not only in West LA area, but all of Southern California. Finally, call Box-n-Go Mobile Storage West Los Angeles and reserve your affordable units. Of course, we have the right size storage unit waiting for you, however unique your needs may be. Check out the storage and moving services Box-N-Go offers. Then, use their customization tool to choose your specific needs to get an idea of pricing. It'll be well worth spending a few minutes on the site if you're looking for cheap storage units West Los Angeles.
Compare Box-n-Go to Competition
While we beleive our services are more convenient compared to those of the traditional self storage, we know that we may not be able to address all the needs out there. If this is the case, please check out the following facilities and compare for yourself:
StorQuest Self Storage – 2531 Sawtelle Blvd, West Los Angeles, CA 90064
Public Storage West Los Angeles – 1901 S Sepulveda Blvd, Los Angeles, CA 90025
Public Storage 90025 -11200 W Pico Blvd
Extra Space Storage 90025 – 3250 Olympic Blvd
West LA Public Storage – 11625 W Olympic Blvd
West LA A-American Self Storage – 2300 Federal Ave
Public Storage 90035 – 5570 Airdrome St
Call Box- n-Go cheapest storage units near 90025 for all of your storage unit needs!
When you are searching for west LA storage, you want to make sure you are investing in a storage service that provides you with quality customer service. At Box-n-Go, we work with you to discover your needs and then help you choose the right storage units for your needs. Whether you are moving across the country, or need extra storage space, we have a wide variety of
storage
solutions that meet your needs. The convenient and affordable Box-n-Go storage and moving services are readily available in the neighboring cities:
Brentwood, CA
,
Malibu, CA
,
Marina Del Rey, CA
,
Mar Vista, CA
, 
Pacific Palisades, CA
,
Playa Del Rey, CA
,
Playa Vista, CA
,
Santa Monica, CA
, 
Venice, CA
and many other cities and neighborhoods in
Los Angeles, CA
and
Orange County, CA
.