RESERVE ONLINE IN MINUTES
RESERVE ONLINE IN MINUTES
Save 50% see how
No Truck Needed see why
No Heavy Lifting we can help load or move
200+ 5-STAR
REVIEWS
A+ BBB
RATING
LOWEST PRICE
GUARANTEE
Box-n-Go Storage & Moving - as Easy as 1-2-3
1
We Deliver
2
We Pick Up
3
We Store or Move
Store on your driveway or inside our secure facility. Load/unload only once. Ground level access.
I want to:
Are you a student?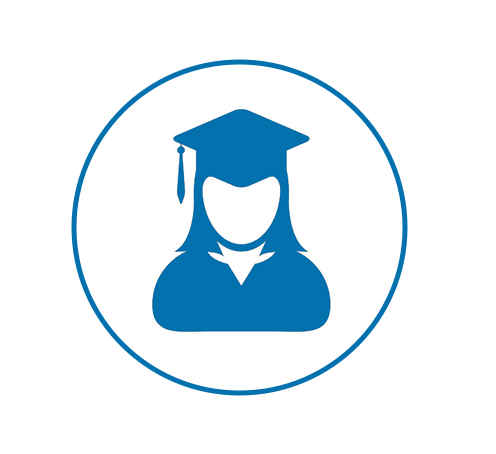 Available Sizes
Box-n-Go - XXL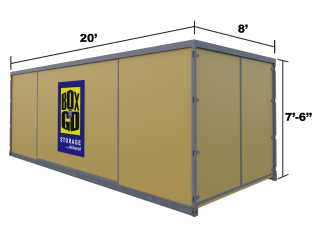 20' Container – all weather.
Perfect for 3-bedroom residence.
5-7 rooms, furniture, appliances, etc.
Learn More
Box-n-Go - XL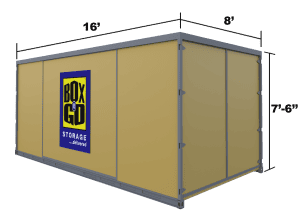 16' Container – all weather.
Perfect for 2-bedroom residence.
3-5 rooms, furniture, appliances, etc.
Learn More
Box-n-Go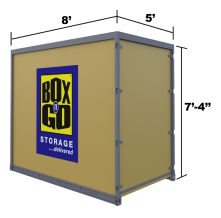 8' Container – all weather.
Modular – works for any need.
Each fits 1-1.5 rooms.
Learn More
I want to:
Are you a student?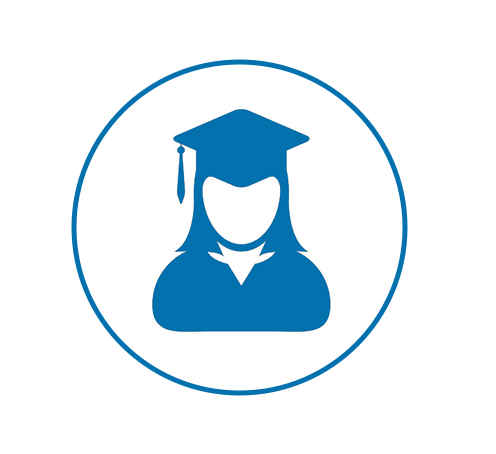 See How Our Services Can Work for You
I want to:
Are you a student?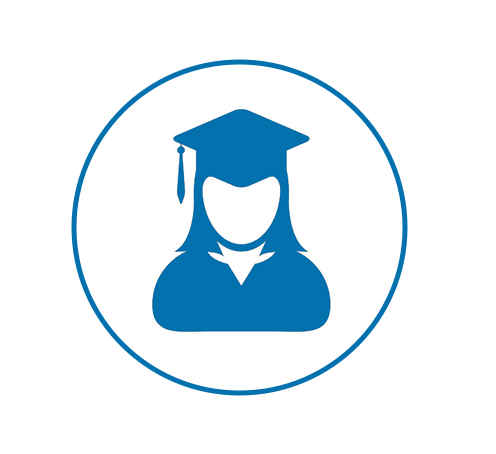 Our Services
Personal & Business Storage
Student Storage
Local & Nationwide Moving
Packing & Loading Help
Moving Boxes & Supplies
Do not see what you are looking for?
What Our Customers Think
I want to:
Are you a student?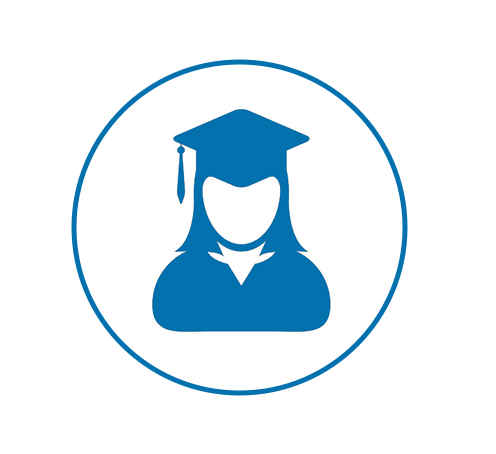 Why Box-n-Go? Here is Our Promise:
We are dedicated to deliver the best solution for almost any storage & moving need, with no gimmicks or hidden costs:
No truck to rent. We deliver storage to you!
Load/Unload only once.
Pay only for space you use.
Secure, climate-friendly facility.
Drive-up access
No Truck to rent…EVER!
Save money and time.
Reduce the risk of accidents and injuries.
No need to pay for gas, insurance & mileage!
Load ONCE Storage Solution!
You only need to load your belongings once!
No need to load and unload it all again into a storage unit.
All containers come with easy ground level access!
Pay Only for the Space You Use!


(if storing at our facility)
No not need to guess on how much space you actually need.
Order an extra 8' x 5' unit. Do not use it – do not pay for it.
Secure, Climate-Friendly Facility!
Highest degree of security and protection.
Our 8' x 5' units are breatheable – no mold or mildew.
No funky smell when your belongings return.
EASY Drive-Up Access!


(if storing at our facility)
Access your units at ground level.
No elevators, ramps, stairs to climb.
Schedule access appointment & drive straight to your units.
I want to:
Are you a student?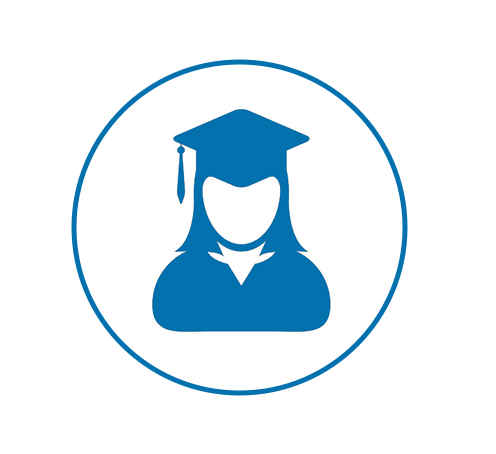 Self Storage Playa Del Rey, CA
Searching for storage Playa del Rey CA, storage units near 90293? If you live in Playa Del Rey, you know that there is no shortage of things to do in or near the water. From parasailing to fishing, you will never run out of things to do. While there are many vendors that provide you with water sports equipment, there's nothing like having your own. However, there's one problem: There's not enough space in your apartment to store your equipment. So, what do you do?  You can search for Playa Del Rey Storage! If you are like most other people, you are probably thinking that Playa Del Rey storage units are only for people who are moving.  Yes, it's true that most people who are relocating search for storage units Playa Del Rey CA. However,  Playa Del Rey Storage units can also be used as an extension of your space.  Did you know that you can search for storage facilities near 90293 and store some of your favorite things? Whether you are storing your items for a few weeks or a few years, there's a wide variety of storage options that meet your needs. When you are engaging in watersports on a consistent basis, you may not want to travel too far to pick up your sports equipment. That's why many residents search for storage 90293.  Choosing a storage unit close to home provides the following benefits:
Convenience- It's close to home
Flexible-  You can grab your items and go
Affordable- You don't have to waste gas and travel miles away just to check on or retrieve your items
What can you store in a Playa Del Rey Storage Unit?
When it comes to storing your valuables in a storage unit, the possibilities are limitless. Of course, you are not allowed to store flammable or hazardous products. However, there are so many other things you can store that include:
Kayaks
Fishing Equipment
Parasailing Equipment
SurfBoards
WetSuits
Store your sports equipment in Storage Units Playa Del Rey CA. You can also store some common household items:
Canned goods
Blankets and Towels
Jewelry
Furniture
Books and Photographs
Personal/Business Documents
Electronics
Kitchen Appliances
Also, if you need storage units to plan for a move in or around Playa Del Rey, we have you covered.  We deliver storage units directly to your home or business!  Ideally, you will be able to pack your storage units and call us  at one of our storage unit 90293 when they are ready to be picked up.  Once you call us, we will transport your storage units to our safe and secure storage facility.  Whether you need storage units for a few weeks or a few years, we have a wide variety of storage solutions that you can rely on!
When should you rent storage units Playa Del Rey CA for your property?
Consider doing so before the winter sets in. Not only is this convenient as there is no rush, but it saves you from having to drive to and from the facility multiple time. Apart from protecting your items from damages caused by temperatures, most storage units in Playa Del Rey CA are weather proof. This protects your items from dirt, dust and other elements. And this is especially advantageous for those items. Beware, however, when looking for the cheapest storage units in Playa Del Rey CA that not all storage units are the same. Some will keep your items in the best condition for as long as you desire. Some will not! If you are on the lookout for cheapest storage units in Playa Del Rey CA to store your valuables or you, want to declutter your house, get in touch with us. Not only will your items be out of harm, but you'll end up with more space. Few of us have the luxury of being blessed with as much storage space as we need.  We all acquire possessions over the years. This leads to clutter in our homes. We can go through the process of donating or discarding some items. But we all have things we need to keep. Even if we don't use them that regularly.  The solution for many is to take these extra belongings to storage units Playa Del Rey CA. We can have access to the mobile units supplied by
Box-n-Go Storage
. The ways you can benefit with personal storage units are numerous.
Clean Up Clutter using storage units Playa Del Rey CA
As outlined above, a self storage unit will allow you to pack away a lot of clutter from our homes garages, attics and offices. Once you pack away books, old furniture, old clothes and paperwork you can really appreciate the space in your home enjoy your home.
Protect Your Possessions
When you store goods in your closet, attic, or garage, you are exposing them to certain environmental risks. And you probably only rarely use a lot of these items. For example, holiday decorations only used once a year.  In the meantime they are taking up space. They are also at risk of damage. Flooded garages, damp basements and hot insect prone attics are not the best environments for items you want to re-use. With a storage unit Playa Del Rey CA, you get a controlled environment that will keep the elements and pests at bay. Also, if you are thinking of selling, you, likely, want show the potential buyers how spacious your home is. This means you must declutter. Get those extra items out of your home, garage or attic and place them into storage units. If you decide to use the mobile storage units, like the ones from Box-n-Go, your future move will be a simple one. We are better than the cheapest storage units in Playa Del Rey CA. After all, we will deliver the the entire unit to your new address. You will pack or unpack only once. This saves money and time.
Pack your storage units in Playa Del Rey CA properly
The key in making sure your belongings are safe is proper packing. When you plan on storing your belongings, make sure pack the small items into cardboard boxes. If the items are fragile, make sure to wrap them in newsprint before you place them inside the boxes. Place the boxes with the fragile items on top. Wrap all larger pieces. Make sure you disassemble furniture before moving. And then wrapped. You can use the special paper blankets for that or quilted movers blankets. This way, all your items will be returning to you after storage in the same shape.
You can stop searching for storage spaces 90293 and storage units 90293. You found Box-n- Go!
There's no need to continue to search for storage units 90293. We have everything you need to keep your items safe and sound. Our storage units are stored in a safe and secure storage facility with 24-hour surveillance. You don't have to worry about your items getting lost, damaged or stolen.  When your items are in our hands, we treat them like they were our very own! Call us today and discover how we can help you with all of your moving and
storage
needs!
Compare Box-n-go Storage to other, traditional storage options:
StorQuest Self Storage – 12821 W Jefferson Blvd, Playa Del Rey CA
Public Storage Playa Del Rey – 12681 W Jefferson Blvd
Stor-It Self Storage – 4068 Del Rey Ave
EZ Storage – 12901 Culver Blvd
visit these locations and choose what warks the best for you. Box-n-Go provides self-storage units to the following zip codes in Playa del Rey, CA: 90293, 90296, 90045. Find a Playa del Rey portable storage unit near you! TThe convenient and affordable Box-n-Go storage and moving services are readily available in the neigboring cities:
Brentwood, CA
,
Malibu, CA
,
Marina Del Rey, CA
,
Mar Vista, CA
, 
Pacific Palisades, CA
,
Playa Vista, CA
,
Santa Monica, CA
, 
Venice, CA
,
West Los Angeles, CA
and many other cities and neighborhoods in
Los Angeles, CA
and
Orange County, CA
.