RESERVE ONLINE IN MINUTES
RESERVE ONLINE IN MINUTES
Save 50% see how
No Truck Needed see why
No Heavy Lifting we can help load or move
200+ 5-STAR
REVIEWS
A+ BBB
RATING
LOWEST PRICE
GUARANTEE
Box-n-Go Storage & Moving - as Easy as 1-2-3
1
We Deliver
2
We Pick Up
3
We Store or Move
Store on your driveway or inside our secure facility. Load/unload only once. Ground level access.
I want to:
Are you a student?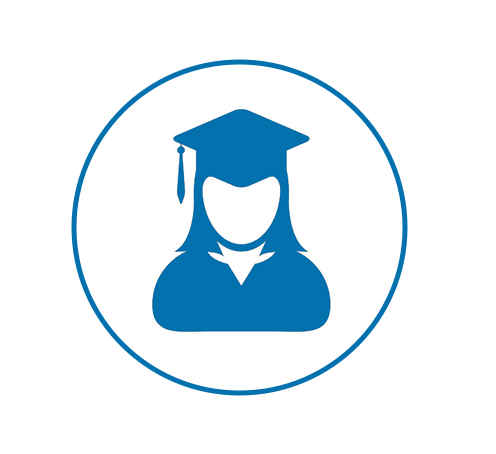 Available Sizes
Box-n-Go - XXL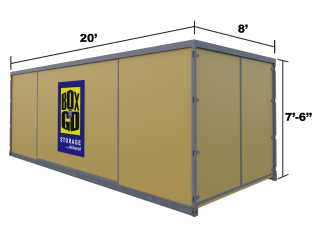 20' Container – all weather.
Perfect for 3-bedroom residence.
5-7 rooms, furniture, appliances, etc.
Learn More
Box-n-Go - XL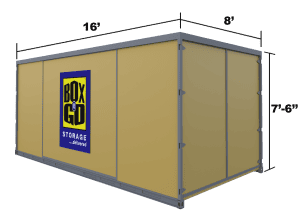 16' Container – all weather.
Perfect for 2-bedroom residence.
3-5 rooms, furniture, appliances, etc.
Learn More
Box-n-Go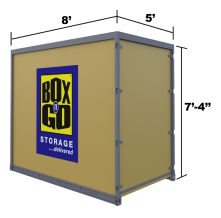 8' Container – all weather.
Modular – works for any need.
Each fits 1-1.5 rooms.
Learn More
I want to:
Are you a student?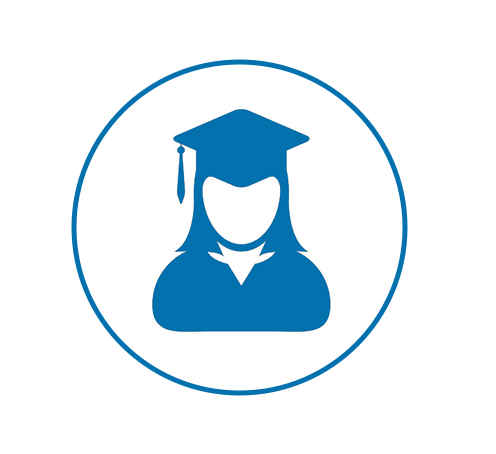 See How Our Services Can Work for You
I want to:
Are you a student?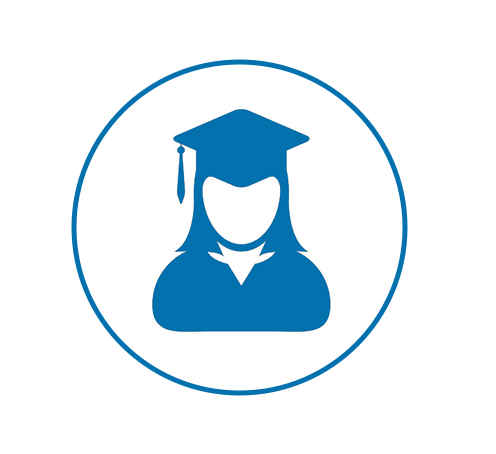 Our Services
Personal & Business Storage
Student Storage
Local & Nationwide Moving
Packing & Loading Help
Moving Boxes & Supplies
Do not see what you are looking for?
What Our Customers Think
I want to:
Are you a student?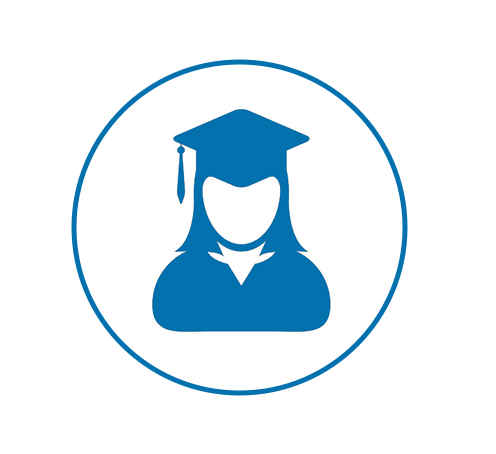 Why Box-n-Go? Here is Our Promise:
We are dedicated to deliver the best solution for almost any storage & moving need, with no gimmicks or hidden costs:
No truck to rent. We deliver storage to you!
Load/Unload only once.
Pay only for space you use.
Secure, climate-friendly facility.
Drive-up access
No Truck to rent…EVER!
Save money and time.
Reduce the risk of accidents and injuries.
No need to pay for gas, insurance & mileage!
Load ONCE Storage Solution!
You only need to load your belongings once!
No need to load and unload it all again into a storage unit.
All containers come with easy ground level access!
Pay Only for the Space You Use!


(if storing at our facility)
No not need to guess on how much space you actually need.
Order an extra 8' x 5' unit. Do not use it – do not pay for it.
Secure, Climate-Friendly Facility!
Highest degree of security and protection.
Our 8' x 5' units are breatheable – no mold or mildew.
No funky smell when your belongings return.
EASY Drive-Up Access!


(if storing at our facility)
Access your units at ground level.
No elevators, ramps, stairs to climb.
Schedule access appointment & drive straight to your units.
I want to:
Are you a student?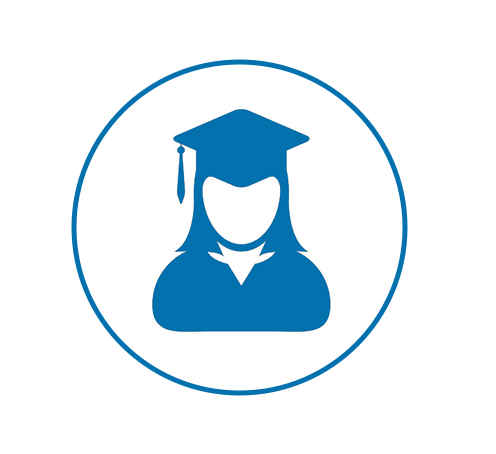 Storage Units near the Newport Coast, CA
The best storage near Newport Coast option is here! Storage units Newport Coast CA or storage units near Newport Coast CA options have become better than ever with
Box-n-Go
Storage. Mobile storage is beginning to overtake traditional storage options. What is mobile storage? Mobile storage is exactly as it sounds. Storage units delivered directly to your home, regardless wherever your home is. No more struggling with packing and unpacking, a one day moving or a tight timeline. 
Box-n-Go
will deliver your unit on time and you can begin packing at your leisure. Take a day, or take a week, or even a month to pack your belongings. Once you are packed and ready, contact Box-n-Go Storage. They will pick-up your unit without any stops until your unit is secure in their storage warehouse. There are many reasons why you need self storage Newport Coast or storage Newport Coast. From home to office, everyone needs to use a storage facility. While mobile self storage is nothing new, most people have not used it. Mobile storage is beginning to overtake traditional storage in popularity. Do you know what mobile storage is? Mobile storage is exactly as it sounds. This is because self storage units are delivered directly to your home or office.
Self Storage Newport Coast is easy while affordable
This mobile storage unit provides an ideal way to store while allowing you to pack your belongings in the container in your own time.  The container is low to the ground, thus loading is done with easy access. No lifting, dollies or carts are required. The mobile storage is collected and, consequently, taken to a secure storage facility. You can access your units while in storage or have them sent anywhere in the country. The benefit of self storage Newport Coast service over a regular self-storage site is that it's easy and accessible. You don't  have to pack items into a truck, then drive them to a storage facility, then unpack them into a regular self storage locker. Save time and money instead! 
Box-n-Go
offers a unique service – self storage Newport Coast and storage Newport Coast. They deliver a number of mobile storage containers direct to your address. Because there is only so much room you have in your home before you start running out of room. Hence, reorganizing your home requires you to find a reliable and safe storage facility. This will help keep your space clean and give you a piece of mind that your belongings are kept safe and clean of mold and mildew. 
Box-n-Go
brings an entirely new level of service and security. One that's left every customer happy and satisfied. All while the affordable rates added to the deal. It's certainly no surprise that their customer base keeps growing.
Storage Units near Newport Coast CA are convenient and accessible
Any storage units near Newport Coast CA will charge extra for ground-level access storage units.  You don't have to pay extra for this feature with Box-n-Go Storage, however. The entire storage warehouse is a ground-level access storage facility. Yet, it is completely open to all customers who want to visit and check up on their belongings. With a zero-theft record, you can rest easy. Know your stored items won't be stolen. Box-n-Go has breathable storage units, as well as a well-ventilated warehouse which helps protect mold and mildew.
Self Storage Near Newport Coast California – why you need this
Maybe, you need to store your possessions when moving your home or office. Or maybe because you simply want to declutter to free up space in your garage, attic, garden shed or office cabinets. It's best to start with throwing away all unwanted or old items. Even better, donate them if they are in decent condition. Are you putting your property on the market? The first thing a real estate agent will tell you is to remove all your personal items. Also, you may be even asked remove furniture. Maybe you are not ready to move yet. Where are you going to put all your items?
Box-n
–
Go
 can provide the right space and size for your needs. It's easy, fast and you get to keep all your items.
Storage Newport Coast near you
Is your office feeling a little cramped? You can store stock, supplies, samples, displays, exhibition equipment or even files to free up valuable space. Perhaps you don't need an entire storage unit for your items. 
Box-n-Go
can provide rather appropriate space and size for your needs, however. Each container is a standard 5 x 7 x 8 feet. You can use one or two or three units depending on how much stuff you have. Also, you can order an extra storage unit. We can deliver it at no additional cost. You pay only for the units you will be using.
Storage near Newport Coast CA for home and office
Whether you own a home or business, storing is easy and affordable. Store your family heirlooms, office furniture, baby clothes, or even holiday decorations. Don't pay more for a storage unit you're not happy with and contact Box-n-Go Storage. Join the thousands of customers who have taken advantage of a fabulous new service. Get a mobile storage unit for that fits your needs. Know that 
Box-n-Go
 has safe, breathable storage units, in a secure storage warehouse. All with rather convenient on-site delivery and pick-up, and the freedom to move belongings at your leisure. You won't find any storage services as versatile as Box-n-Go. They have storage near Newport Coast CA.  Box-n-Go Storage helps customers and businesses alike find the solution to their storage needs every single day.
Storage Units Near 92625 – Box-N-Go
Using mobile for self storage Newport Coast, you can ask for the delivery of the storage container to almost any address.  You can take your time to carefully load or empty possessions, at whatever pace you chose, because you control the schedule. Our rates are reasonable. We are more affordable than other self storage providers in this area. We serve you with utmost professionalism. Our services will and can satisfy your storage needs. We employ highly trained professionals in our staff to ensure absolute safety of your belongings. If you have any kind of storage needs, the only name you have to remember is 
Box-n-Go Self Storage.
 We are ready to help you! However, do not just rush in to place your order. Do your home work. Check out the below facilities. Compare them to Box-n-Go and choose what works the best for you:
Mini U Storage – 1111 Camelback St
Airport Self Storage – 3760 Campus Dr
Mini U Storage –

1177 Camelback St
Box-n-Go provides self-storage units to the following zip codes in Newport Coast, CA: 92657, 92603, 92625. Find a Newport Coast portable storage unit near you! You can come across Box-n-Go containers in many cities and neighborhoods around you:
Huntington Beach, CA
,
Seal Beach, CA
,
Los Alamitos, CA
,
Westminster, CA
,
Newport Beach, CA
, 
Costa Mesa, CA
,
Fountain Valley, CA
and many other cities in
Orange County, CA
and
Los Angeles, CA
.