RESERVE ONLINE IN MINUTES
RESERVE ONLINE IN MINUTES
Save 50% see how
No Truck Needed see why
No Heavy Lifting we can help load or move
200+ 5-STAR
REVIEWS
A+ BBB
RATING
LOWEST PRICE
GUARANTEE
Box-n-Go Storage & Moving - as Easy as 1-2-3
1
We Deliver
2
We Pick Up
3
We Store or Move
Store on your driveway or inside our secure facility. Load/unload only once. Ground level access.
I want to:
Are you a student?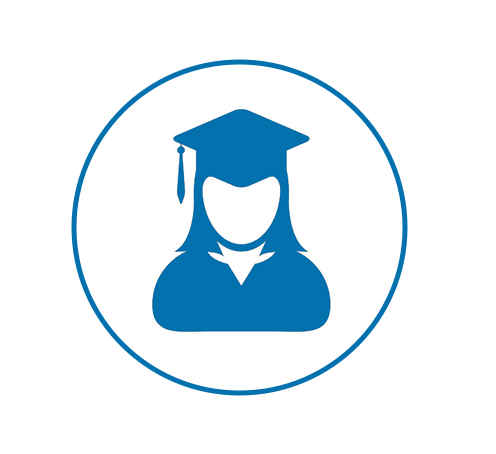 Available Sizes
Box-n-Go - XXL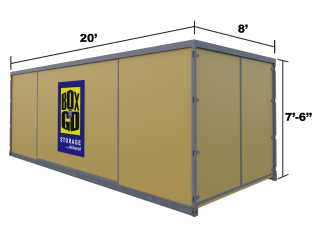 20' Container – all weather.
Perfect for 3-bedroom residence.
5-7 rooms, furniture, appliances, etc.
Learn More
Box-n-Go - XL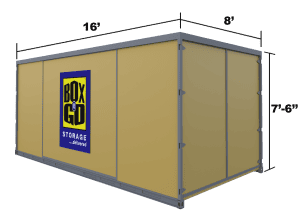 16' Container – all weather.
Perfect for 2-bedroom residence.
3-5 rooms, furniture, appliances, etc.
Learn More
Box-n-Go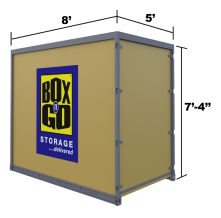 8' Container – all weather.
Modular – works for any need.
Each fits 1-1.5 rooms.
Learn More
I want to:
Are you a student?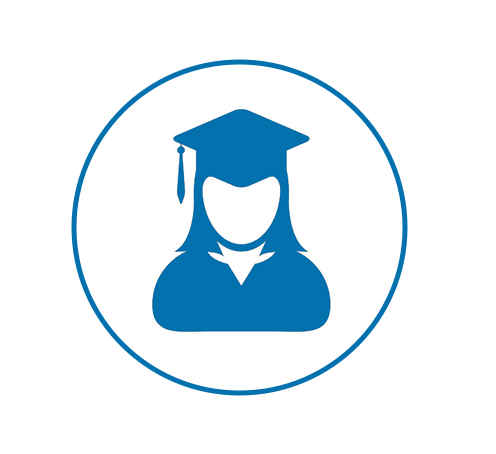 See How Our Services Can Work for You
I want to:
Are you a student?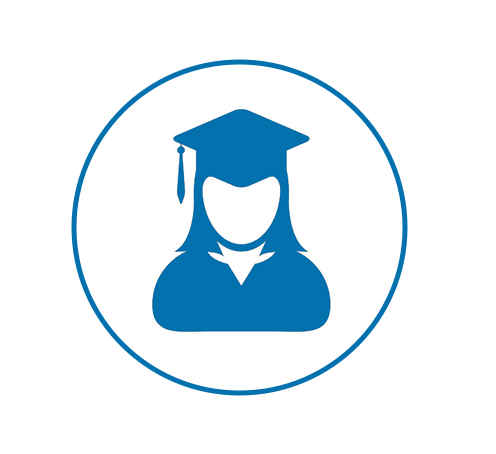 Our Services
Personal & Business Storage
Student Storage
Local & Nationwide Moving
Packing & Loading Help
Moving Boxes & Supplies
Do not see what you are looking for?
What Our Customers Think
I want to:
Are you a student?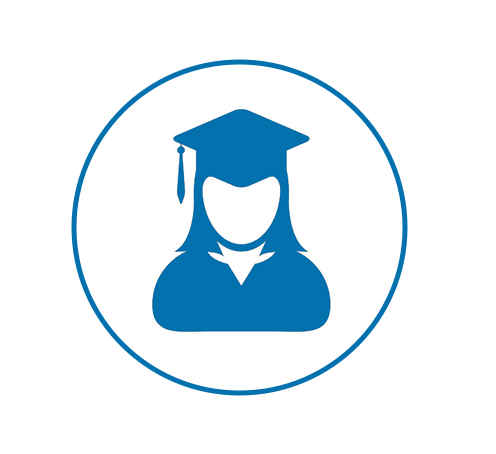 Why Box-n-Go? Here is Our Promise:
We are dedicated to deliver the best solution for almost any storage & moving need, with no gimmicks or hidden costs:
No truck to rent. We deliver storage to you!
Load/Unload only once.
Pay only for space you use.
Secure, climate-friendly facility.
Drive-up access
No Truck to rent…EVER!
Save money and time.
Reduce the risk of accidents and injuries.
No need to pay for gas, insurance & mileage!
Load ONCE Storage Solution!
You only need to load your belongings once!
No need to load and unload it all again into a storage unit.
All containers come with easy ground level access!
Pay Only for the Space You Use!


(if storing at our facility)
No not need to guess on how much space you actually need.
Order an extra 8' x 5' unit. Do not use it – do not pay for it.
Secure, Climate-Friendly Facility!
Highest degree of security and protection.
Our 8' x 5' units are breatheable – no mold or mildew.
No funky smell when your belongings return.
EASY Drive-Up Access!


(if storing at our facility)
Access your units at ground level.
No elevators, ramps, stairs to climb.
Schedule access appointment & drive straight to your units.
I want to:
Are you a student?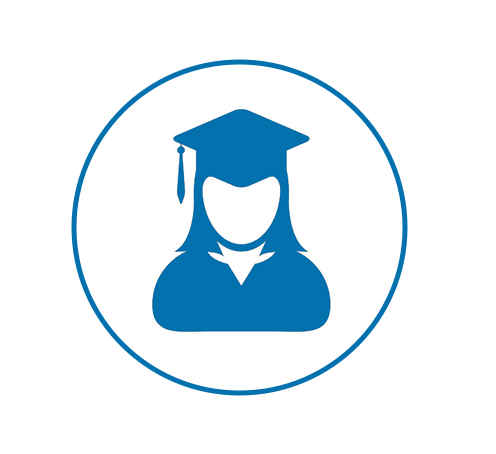 Self Storage Units in Newport Beach, CA
There are many situations in life that require you to find some additional space for your belongings. In some cases, self-storage facilities are used to store extra property. At other times, whether you are moving or faced with a life-changing situation that requires more space, you can always rely on storage facilities in Newport Beach, CA. Storage units in Newport Beach, CA are readily available from numerous local companies. We will try to explain some options available to you and list some storage facilities that may be of service.
Trust Storage Units in Newport Beach for Safekeeping
What makes a home? Some would say that the definition of home is entirely dependent on the people who inhabit it. That argument has a lot of weight. That being said, what are the most popular definitions? Some would say that a house is only a sum of every different item placed inside it. If that's true, then there is a case to be made that the items inside the house matter just as much as the people who use them. That is why for their safekeeping, consider using storage units in Newport Beach, CA. A Newport Beach storage facility is your best option to take care of your requirements. Read on to learn more about how to reserve storage units in Newport Beach, CA.
Scenarios When Storage Units Near 92663 Can Help
There are some instances when people need to move out of the city or their house for a while. This would mean that they would need to somehow ensure that their items are safe while they're gone. There aren't many options that are open to people who find themselves in this sort of predicament. These can be military men who've just been informed that they're going to have to report halfway across the world. Or an employee who's received sudden transfer orders. Or a hundred different reasons why someone would have to leave their house. In a situation like this, a low-cost self-storage facility can provide much-needed assistance.
The Benefits of Storage Locations in Newport Beach
Easy and inexpensive solution when extra space is needed
Safekeeping of belongings during home remodel
Creating extra space at home for newborn
Providing hassle-free relocation from one place to another
Helping start-up business to store their extra inventory
Storage Units for Belongings in Newport Beach
However, all of these people will not want to leave their houses without being absolutely certain that the items in their house will be safe in their absence. The question is, how do they ensure that? For people like these, storage units near Newport Beach, CA are the right answer. Not only do storage facilities in Newport Beach guarantee the complete safety of their items during the time you sort them, they offer customized deals to each customer. Deciding that you need storage units is only the first step. How do you decide which is the best storage facility for you? Which locations in Newport Beach, CA offer you the best security and most reasonable storage rental rates? These are the things you should consider when making such a decision about public storage in Newport Beach.
Storage Places in Newport Beach – What's Important to Know
When using storage facilities in Newport Beach, CA to hold your belongings, it is important to ensure that your unit is organized neatly so you can easily come back to retrieve items during the rental term. Whether you choose long-term or short-term storage rental, you'll have easy access to your belongings. Do not pack boxes and toss them inside of a storage unit until you've learned the tips for self-storage organization that we've listed below.
Types of Storage Units in Newport Beach, CA
As mentioned earlier, there are a lot of self-storage facilities in the Newport Beach, CA area. However, nearly all of them offer different services meant for different needs that a customer has. You need to take a lot of things into consideration when deciding on the kinds of storage units you need. Of course, the main use of storage units is always to store items. But you should also remember that you're not using these storage containers to simply cram your household items inside.
Consider what you are placing in your Newport Beach storage units
There are certain items that are climate- and temperature-sensitive. If you have such items, then you may be wondering if you can find climate-controlled storage units. Probably there are sensitive papers or fabrics that require special attention like proper temperature or lighting. So which of these self-storage facilities in Newport Beach, CA offer such options? When there are some monetarily valuable items, you'll want secure self-storage units. Regular public storage in Newport Beach has impeccable security and surveillance. It offers you the peace of mind regarding their security.
Protection Policy
Also make sure that the storage units you choose are covered by insurance. It should cover you and your items in case of any accidents. There are certain regional and national storage companies that offer this to their clients for a nominal fee.
Choose the Right Storage Places in Newport Beach, CA
Research the options for storage places before choosing where you'll store your items. There are many local storage places, but each has their own pricing, quality, professionalism, and standards. Do not expect each company to provide the same service. Instead, take the time to research the options, comparing rates and services as you go along. It is easy and free to compare and research storage options around Newport Beach and very much a worthwhile task.
Choose the Right Storage Unit Size
Storage lockers in Newport Beach, CA make it easy to store a few items or an entire houseful of goods, thanks to numerous unit sizes being available. But you must use the right size storage units to enjoy smooth, simple storage. It is a good idea to speak with staff at the storage facility to discuss the best size rental unit for your belongings. A lot of companies will have large storage units as well as small storage containers. It is better to be safe than to be sorry, especially when your important belongings are at-risk.
The Location of Your Storage Facility
It is tempting to opt for the public storage locker that is the closest. The reason is quite simple: people want to avoid the hassle of having to travel long distances. There's also the possibility that you might genuinely have a good, affordable public storage facility that happens to be nearby. However, the location of storage units shouldn't be your prime concern. Not all public storage places in Newport Beach, CA are the same. Also, your items may require special attention that a particular facility can't provide. Don't reject a suitable self-storage facility just because it's a bit far from you. This will end up doing more harm than good for your household items and end up negating the whole reason why you looked for storage services in the first place.
Check Reviews of Storage Facilities Near 92663
It's almost certain that you'll find a lot of storage units near Newport Beach, CA. But which storage locations in Newport Beach offer services that will satisfy all your needs and not leave you regretting your decision? The best way to avoid a bad experience with storage units is to check for reviews. There are many websites online that offer a chance for you to check the performance as well as quality of service that local self-storage facilities provide. This will allow you to highlight the ones that come highly recommended while eliminating those that have a poor record of service.
Visit Your Prospective Newport Beach Storage Facility
You can check online reviews for storage units near Newport Beach, CA. But none of them will provide you with the assurance that comes with actually going to the site yourself and checking out the premises. Do this for all the storage locations near Newport Beach, CA that you think would be ideal for your needs. This will make your eventual decision easier.
Organize Before You Pack
Moving items to storage can be a hectic job. You can alleviate some of the stress by organizing before you start packing. Hold a garage sale or give away items that you do not want or need rather than put them in the storage unit to take up space. Create an inventory of the items that you're placing inside storage containers and, of course, don't forget to separate fragile items and provide them extra padding and protection before packing.
Packing Boxes into Storage Units
You must have a strategy for packing the storage unit so that it goes smoothly.
Use sturdy purpose-made packing boxes, as weak boxes may collapse.
Fill boxes to the top as partly filled boxes will collapse if other heavy items are placed on top.
Make sure boxes are not too heavy to lift when filled—a carton of books or files is particularly heavy. No more than 50 pounds per box is recommended.
Label each carton with its contents, and which room it has come from.
Use boxes rather than bags even for packing smaller items. Bags can burst and they are difficult to stack.
If packing books, pack them flat as packing them on their ends could damage the spine.
Packing Fragile Items into Storage Units
If you have any fragile items to pack, use bubble wrap for protection.
If you want to use newspaper to pack fragile items, be aware that the print is likely to rub off and transfer to your item over a period of time.
When packing plates, wrap each plate in packing paper and store them on their ends.
Wrap mirrors and pictures in bubble wrap and stack on their ends in cartons.
Pallets First
If your boxes come into contact with water or moisture, problems can occur. If you're using storage lockers on a long-term basis, avoiding such trouble is almost inevitable with a traditional unit. To prevent damage to your personal belongings, use pallets on the floor of the unit before storing your boxes. The pallets are easy to find at most any home improvement store for just a few dollars. Many storage places also have a few of them that you can rent or use in your unit.
What Box Size Do You Need?
Many people choose to buy different-sized boxes to store their belongings for placement at storage. However, stick with one size box for all your belongings, and your game of real-life Tetris becomes much easier. One box size improves stability and accessibility when you return to the unit. If you have heavier items that need a larger box, choose no more than two box sizes. You'll be glad that you took this step to alleviate some of the headaches that come when packing a storage unit.
What Will You Need Later On?
Separate items that you suspect you'll need to come back to retrieve from the items that you won't need. Place these items in specially labeled totes or boxes at the front of the storage unit. Some of the most common items people come back to their storage units to retrieve include seasonal clothing, documents and paperwork, kids' toys, and holiday/special occasion decorations.
Don't Forget to Label the Boxes Before Placing Them in Storage
Label each box that is packed for placement at your storage facility. It is also a good idea to adopt a number system. Label each box as it is packed with its corresponding number to keep better track of your belongings. Place important items in a specific box. Use the number to find that box/needed items quickly upon your return to the facility.
Leave an Open Path in the Middle of the Storage Unit
Place furniture and appliances (as well as other large, bulky items) alongside the walls of the storage unit. Place the boxes inside the unit opposite the furniture. Leave a path open in the middle so you can easily access any area of the storage unit when necessary. Though it is ideal to put items that you suspect you'll need as close to the entrance as possible. If you are using mobile storage units, like the ones from Box-n-Go, this consideration is not applicable.
Create a Strategy for Storage Unit Organization
Consider the layout of the storage units and determine a strategy that allows you to place your belongings inside. All storage places feature their own unique design. Keep this in mind before renting a unit. It might be worthwhile to look at a few options for storage around Newport Beach before making your rental decision.
Consider Climate-Controlled Storage Units
Traditional units and climate-controlled units are available for rental. Climate-controlled units cost only a fraction more than the traditional units but provide heat and air during the appropriate season so your items are safer. It is also more comfortable inside climate-controlled storage centers.
Make Storage Work for Your Needs
Many people use storage containers from Box-n-Go to store their belongings when there isn't enough space available at their home. If you'll utilize one of the local storage places in the near future to store your items, make sure the organization tips above are put to use to keep your unit neat and easily accessible. It isn't difficult to keep storage units easily accessible using these tips!
The Box-n-Go Difference
Box-n-Go is one of many companies in the area that rent self-storage units to the public. At Box-n-Go, we are more than a traditional company that provides storage units. We want you to think of us as a self-storage provider that wants you to have a stress-free and pleasant moving experience. This is why we strive to make sure you have everything you need to give you peace of mind. We've all had to make the decision of what to store and what to keep on hand. While you may feel paralyzed with indecision, if you work through it you'll find it's actually quite easy. And if you need storage units, Box-n-Go can get them delivered to you. We pick them up and store them for you for as long as you need to. Our storage services are designed with you in mind. We will bring mobile storage units to the following ZIP Codes: 92658, 92659, 92660, 92661, 92662, 92663.
Questions to Ask Yourself About Storage
When it comes to moving and storing your items, it can be a stressful event. Also, it can be easy to overlook important details. This is why it's necessary to plan out what you need before you search for storage and moving companies in Newport Beach, CA. With that in mind, here are some questions you should ask yourself before choosing self storage:
How much self storage space do I actually need?
What items do I need to sort through to maximize the amount of space I need?
Do I have enough plastic bins to sort through my belongings or should I use boxes instead?What size storage container do I need?
Do I actually need to store some items or should I donate them?
Does the company offer portable storage units?
Why choose Box-n-Go?
Once you decide what your storage options are, then it's time to call us. At Box-n-Go, we make the moving and storage experience as effortless as possible. Whether you need one or more storage containers, we bring them to you. Hence, there is no need to pay for an expensive truck and waste time and money driving to and from your storage facility in Newport Beach. With Box-n-Go as your storage provider, we come to you!
Self Storage Options
As a result of our years of experience, at Box-n-Go we are very confident in the quality and convenience of our services. We also know that some people still prefer doing things the traditional way. So, listed below are some of our self storage units Newport Beach competitors. They all offer exceptional services. Feel free to drive by and look at their offerings and compare for yourself.
Mini U Storage
This is a Newport Beach mini storage facility is located at 1111 Camelback St, Newport Beach, CA 92660. This facility often noted for being clean and very secure. There is ample parking space and a friendly staff to help you. You will have to rent a truck to bring your belongings here, though.
West Coast Self Storage
If you are looking for the traditional self storage Newport Beach, consider this facility. It offers ample, secure space to keep your property. The facility's address is 2059 Harbor Blvd, Costa Mesa, CA 92627.
Airport Self Storage
Much like the others, this facility offers self storage units Newport Beach. It is located at 3760 Campus Dr, Newport Beach, CA 92660. This facility provides different units that come at customized sizes and prices depending on the size you need.
US Storage Centers – Self Storage 92663
This self storage Newport Beach California facility is located at 1600 Superior Ave, Costa Mesa, CA 92627. Notably, the place is under new management. It is very clean and secure.
Stor-It Self Storage – Self Storage 92663
This self storage Newport Beach California facility is located at 961 W 17th St, Costa Mesa, CA 92627. It is known for friendliness and for being very clean.
Storage West Self Storage
This self storage 92663 facility prides itself on having highly competent employees and secure units. This self storage 92663 facility is located at 2892 Kelvin Ave, Irvine, CA 92663. Another self storage 92663 facility is located at 17292 Gothard St, Huntington Beach, CA 92663. Rumor has it that the manager at this facility is a hands-on guy and helps to solve all storage-related problems. The facility is clean and secure.
Baker Fairview Self Storage
This self storage units Newport Beach facility located at 2955 Fairview Rd, Costa Mesa, CA 92626. This facility is reported to be secure and clean.
Public Storage 92660
There is a Public Storage facility located at 1604 Newport Blvd, Costa Mesa, CA 92627. There are numerous other Public Storage Newport Beach facilities servicing the area, however. Most offer large secure spaces that can accommodate your extra stuff easily. As we mentioned before, Public Storage Newport Beach is the largest self storage operator and a highly respected one. Box-n-Go is not affiliated with Public Storage. We are a competitor and invite you to compare our services to those of any other storage provider in the area.
AAA Quality Self Storage Newport Beach California
This is another self storage facility, located at 23122 El Toro Rd, Lake Forest, CA 92630.
Choose Box-N-Go and Make the Right Choice in self storage 92663
So you can see, when it comes to self storage, you have many options. If you consider all the above items, you should consider using the mobile self storage units Newport Beach CA, especially the one provided by Box-n-Go. Get in touch with them today when you are searching for storage units near 92663. Therefore, we sincerely hope you will choose Box-n-Go for the many advantages and conveniences we offer. Please call us at 877-269-6461. We will be happy to answer any questions you may have and solve any storage or moving concern. Box-n-Go provides self-storage units to the following zip codes in Newport Beach, CA: 92603, 92617, 92625, 92651, 92657, 92658, 92659, 92660, 92661, 92662, 92663. Find a Newport Beach portable storage unit near you! You can find
Box-n-Go
storage containers in many cities and neighborhoods around you:
Huntington Beach, CA
,
Seal Beach, CA
,
Los Alamitos, CA
,
Westminster, CA
,
Newport Coast, CA
,
Costa Mesa, CA
,
Fountain Valley, CA
,
Irvine, CA
,
Corona Del Mar, CA
,
Laguna Beach, CA
, and many other cities in
Orange County, CA
and
Los Angeles, CA
.