RESERVE ONLINE IN MINUTES
RESERVE ONLINE IN MINUTES
Save 50% see how
No Truck Needed see why
No Heavy Lifting we can help load or move
200+ 5-STAR
REVIEWS
A+ BBB
RATING
LOWEST PRICE
GUARANTEE
Box-n-Go Storage & Moving - as Easy as 1-2-3
1
We Deliver
2
We Pick Up
3
We Store or Move
Store on your driveway or inside our secure facility. Load/unload only once. Ground level access.
I want to:
Are you a student?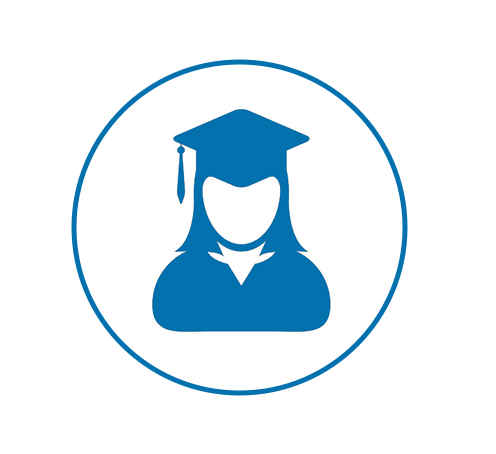 Available Sizes
Box-n-Go - XXL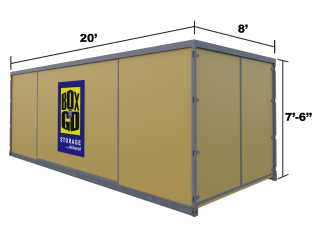 20' Container – all weather.
Perfect for 3-bedroom residence.
5-7 rooms, furniture, appliances, etc.
Learn More
Box-n-Go - XL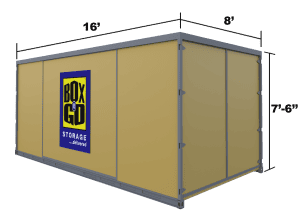 16' Container – all weather.
Perfect for 2-bedroom residence.
3-5 rooms, furniture, appliances, etc.
Learn More
Box-n-Go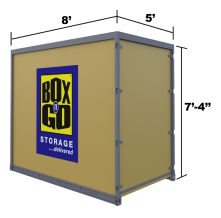 8' Container – all weather.
Modular – works for any need.
Each fits 1-1.5 rooms.
Learn More
I want to:
Are you a student?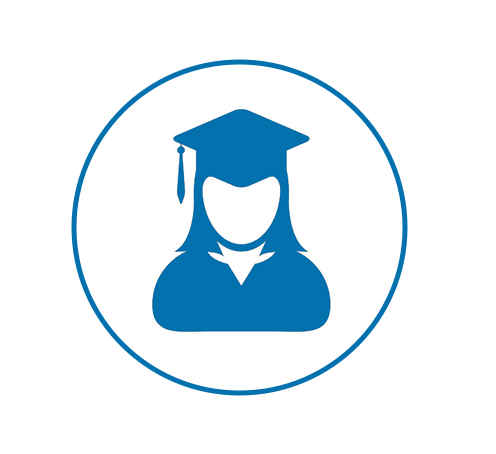 See How Our Services Can Work for You
I want to:
Are you a student?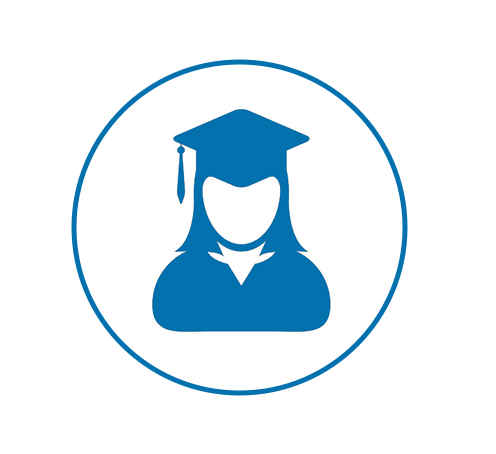 Our Services
Personal & Business Storage
Student Storage
Local & Nationwide Moving
Packing & Loading Help
Moving Boxes & Supplies
Do not see what you are looking for?
What Our Customers Think
I want to:
Are you a student?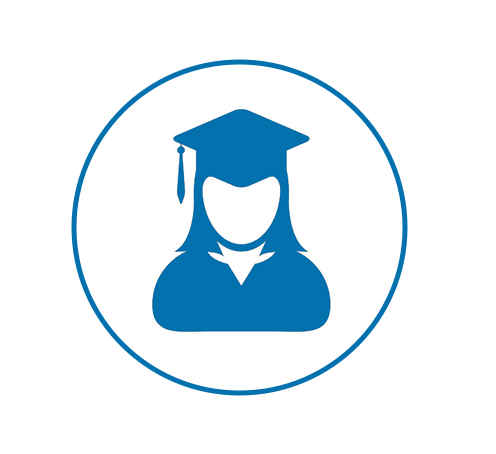 Why Box-n-Go? Here is Our Promise:
We are dedicated to deliver the best solution for almost any storage & moving need, with no gimmicks or hidden costs:
No truck to rent. We deliver storage to you!
Load/Unload only once.
Pay only for space you use.
Secure, climate-friendly facility.
Drive-up access
No Truck to rent…EVER!
Save money and time.
Reduce the risk of accidents and injuries.
No need to pay for gas, insurance & mileage!
Load ONCE Storage Solution!
You only need to load your belongings once!
No need to load and unload it all again into a storage unit.
All containers come with easy ground level access!
Pay Only for the Space You Use!


(if storing at our facility)
No not need to guess on how much space you actually need.
Order an extra 8' x 5' unit. Do not use it – do not pay for it.
Secure, Climate-Friendly Facility!
Highest degree of security and protection.
Our 8' x 5' units are breatheable – no mold or mildew.
No funky smell when your belongings return.
EASY Drive-Up Access!


(if storing at our facility)
Access your units at ground level.
No elevators, ramps, stairs to climb.
Schedule access appointment & drive straight to your units.
I want to:
Are you a student?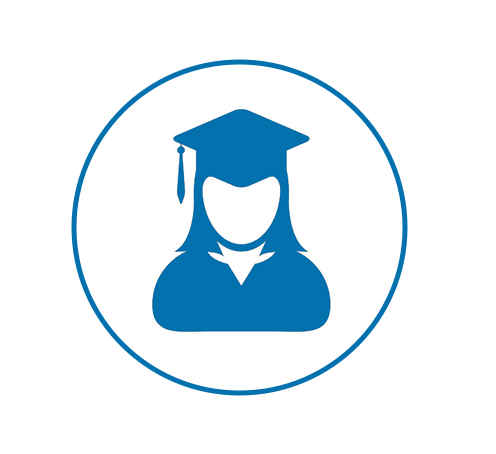 Self Storage Units in Costa Mesa, CA
There are a number of storage Costa Mesa locations and neighboring communities, and you have a lot of stuff to pack away, you may be tempted to pick one at random. What's the difference? That's the wrong way to look at it, however. Using one of those traditional self storage Costa Mesa CA facilities may be a bad idea, especially if you are looking for value and convenience. The number "92626" refers to the postal code for Costa Mesa, California, a welcoming Orange County city. It used to be a hub for farming. It's really changed in recent decades, however. Costa Mesa is now a pleasant modern community. You can find anything you need or want there. If you ever need a local self-storage facilities in 92626 you can count on, there are numerous top-quality options open to you. Finding A+ self storage near 92627 doesn't have to be hard for people who are serious about it.
Storage Units Costa Mesa CA
There are many reasons to keep items in a 92627 storage unit. Say you are attending a university near Costa Mesa. You live here for eight or nine months out of the year, then you go home or to another city in the summer. You have an internship somewhere, or you want to spend time with your family. By using a public storage facility, you would assume you can save money and easily keep your items safe. The reality is a bit different, however. Why do we move homes? Moving is often a major stress and financial nightmare, but still, people tend to move on average four times in their lives. And to deal with this stressful event in life, you need the assistance of storage units Costa Mesa CA to store your valuables. If you want to know more about storage units in Costa Mesa, then you are in the right place. Read on to know more about the benefits provided by storage units near 92627.
Typical reasons for moving and using Costa Mesa self storage are:
1. More Space
Most first homes are small because their purchase is limited by budget. As circumstances change, like children, people move to cope with the additional space requirements. In these situations, storing belongings at a Costa Mesa storage facility is a good option.
2. Upgrade
There's no pressing need, but some people move simply because they want something different or just love decorating. And it is quite important to take care of your belongings during such a spree. Trust our Costa Mesa storage units for safekeeping of your goods.
3. Schools
House prices near good schools are often higher than equivalent homes as people want the best education possible for their children. If that means moving into a new area, many families are prepared to move. And how can you keep your things safe during this move? Rent mini storage 92627 units in Costa Mesa.
4. New Neighborhood
Neighborhoods naturally change over time—this can include the addition of bigger and busier streets, which can disrupt a once peaceful neighborhood. Another factor is suddenly gaining noisy neighbors, which is a growing problem for city dwellers. So if you are planning to relocate, it may be a good idea to reserve storage spaces in 92627, Costa Mesa.
5. Job Relocation
The workplace is a fluid environment, and many workers are expected to relocate for promotion and new roles. The current economic climate dictates that the workforce must become more mobile, so work moves are increasing. And when you are moving for your new job, you can rent self-storage units for your valuables.
Assess Items You Need to put in a Self Storage Near Costa Mesa, CA
If you want to make a strong choice in self storage, assess your items first. Doing so may help you determine which exact center is a solid match for you. Types of items commonly stored are household appliances, furniture, and antiques. Many people also store electronics, papers, gardening tools, and even cars. Thinking first about the items you wish to store can help you select the ideal storage facilities near 92626. It can also help you figure out whether you need small or large storage units.
Think About Whether Climate Control Is Essential for Your Items
Finding public storage that you can trust requires thought. Some of the best self storage units around 92627 have climate control. This great feature can keep delicate and sensitive items safe from damage. People who need storage in Costa Mesa should evaluate their stuff and decide if they need climate control. Climate-controlled storage manages temperatures and humidity levels. If you have things that should stay away from moisture, then you should look for climate-controlled self storage near 92626. Climate control is also good for storing delicate antique items. Climate control may be able to save these from snapping and breaking. If you'd like a climate-controlled public storage locker, you should have no problem finding several good options to choose from.
Think About the Location of the Public Storage Facility
It's critical to think carefully about where self-storage facilities are in the area. If you want to choose top-tier local storage place 92627, think about convenience. A center that is in the middle of all the action in Costa Mesa may cost you a little more each month. Note, too, that a center that's on the outskirts of the city or in an area that's a little tougher to get to may have lower monthly storage rental rates or storage specials 92627. This is perfectly reasonable. If you're willing to pay extra for convenience, that can help you save time. If you're fine driving a little longer to get to your belongings, then you can look at the cheaper places.
Often Traditional Storage Is Unsafe and Inconvenient
The problem with the traditional storage facilities is that they are very inconvenient. Most Costa Mesa self-storage facilities are located far away from colleges in the area. It means you have to rent a U-Haul and drive far away just to load all your items. Then you must drive back to the storage unit any time you need to access those items or unload the unit completely. Another issue is the lack of security. These storage units are so easy to get into. Public storage companies often do not have guards or any security cameras/alarm systems in place. Anyone can waltz in there and break a lock to access a storage unit. If you are looking for a secure self-storage unit to keep your valuables safe while you are away for the summer, you need a better solution.
Mobile Storage Near 92626 Have It All
There is a reason more people are starting to look at mobile storage services. With mobile self storage, you get all the features that typical public storage solutions lack. Mobile storage companies can send a container to your location. You call these companies, such as Box-n-Go, and choose the container size you want. Make your first payment, and they will send the storage container to your address. Now you can take your time filling up this container. Even if it takes you a week, it is no issue. Call the company when your container is all loaded up. They will come take it away and store it at their guarded, climate-controlled center. Now you have peace of mind knowing your items are safe. When you come back to Costa Mesa in August or September, you can call up Box-n-Go, and the container is sent to your address. It can be the same address as before or a new one—it does not matter! You will be able to unload your items as conveniently as you loaded the container. When the process is done, the company takes the container away, and you can settle your final bill.
Box-n-Go Storage Units in Costa Mesa, CA
Need self-storage units in Costa Mesa, CA? If you have been searching for a reliable storage facility in Costa Mesa, California, why not try Box-n-Go Self Storage? Call us today at 877-269-6461 Let us assist you with all your moving and storage needs today! Box-n-Go consistently provides affordable moving and storage near me 92626 solutions. What we offer our customers? It's safe to say we have the most reasonable self-storage unit prices in Costa Mesa. As the pace of life continues to increase, many of us do not have time to get regular quality time to relax in our own homes. However, as our homes become smaller and we all seem to gather an increasing amount of stuff, making room for a quiet retreat, gym, or plain old recreation room is getting harder for many families. For those seeking a Costa Mesa storage facility, the services of
Box-n-Go Storage
can allow them to create a room to call their own. The advantage of this approach is that you do not need to be involved in any commute to and from a remote self-storage site. Also no not need to bother with packing and unpacking at both ends. Your goods are taken in the mobile storage unit to their storage facility where your belongings will be held safe and secure. Self storage in Costa Mesa has never been so straightforward. You will soon have the benefit of extra space for a study, office, sewing room, or even a dream home theater. When necessary, you can conveniently have your mobile storage unit returned to you.
We can help you with Costa Mesa storage units 92626 solutions for:
Home remodels
Decluttering your home
Baby nursery
Man cave
Relocating to another area
Divorce
Downsizing living space
Upgrading living space
College dorm relocation
Death of a loved one (moving their things)
What can you expect from Box-n-Go Self Storage in Costa Mesa?
It doesn't matter why you need self storage. This is because the important thing is that it's readily available for you. Our Costa Mesa storage units offer a viable option to create more space and keep your belongings safe. At Box-n-Go in Costa Mesa, we make every effort to ensure that your items are protected while at our storage facility. When Box-n-Go in Costa Mesa is your storage provider, here is what you can expect:
Storage units that help prevent mold and mildew.
A secured storage warehouse that prevents theft and break-ins.
Pick-up and delivery of your packed storage units.
Easy retrieval of your items with one business day notice.
Free limited protection coverage on your storage units.
Looking for storage facilities in 92627 Costa Mesa? Here's how we differ from the rest!
While there are many public storage options, you want to make sure you are choosing the right one based on your needs. At Box-n-Go we try to accommodate you as much as possible. This is why we offer easy storage solutions. When you choose Box-n-Go Costa Mesa storage, you never have to worry about renting a truck or paying for extra space. At Box n-Go, we offer the following conveniences:
We pick up and deliver storage containers right to your doorstep.
You only pay for the storage containers you use. Not the unused, extra storage 92627 space.
You get fast, friendly, and reliable service.
Do not just take our word for it. Check out the below local facilities. Drive by and compare the servces offered and pick the one that works the best for you:
Public Storage Costa Mesa CA – 2065 Placentia Ave, Costa Mesa, CA 92627
InStorage Costa Mesa – 2038 Newport Blvd, Costa Mesa, CA 92627
Stor-It Self Storage Costa Mesa – 961 W 17th St, Costa Mesa, CA 92627
Costa Mesa MiniStorage –

2950 Bear St, Costa Mesa, CA 92626

West Coast Self-Storage Costa Mesa – 2059 Harbor Blvd, Costa Mesa, CA 92627
U-Haul Moving & Storage of Costa Mesa – 2680 Newport Blvd, Costa Mesa, CA 92627
Baker Fairview Self Storage – 2955 Fairview Rd, Costa Mesa, CA 92626
Public Storage 92626 – 1604 Newport Blvd, Costa Mesa, CA 92626
Box-n-Go provides you with an affordable way to rent self-storage units!
If you need low-cost self storage in Costa Mesa, call us at 877-269-6461. Our storage consultants are here to advise you of all the options you may have as well as to offer you valuable tips and ideas.
Box-n-Go
provides self-storage units to the following ZIP Codes in Costa Mesa, CA: 92626, 92627, 92628, 92646, 92707. Find a Costa Mesa self-storage facility that will work the best for you! You can come across Box-n-Go storage containers in many cities and neighborhoods around you:
Huntington Beach, CA
,
Seal Beach, CA
,
Los Alamitos, CA
,
Westminster, CA
,
Newport Beach, CA
,
Newport Coast, CA
,
Fountain Valley, CA
,
Irvine, CA
, and many other cities in
Orange County, CA
and
Los Angeles, CA
.
Self Storage Units in Costa Mesa
Finding extra space may be needed to store seasonal decorations, store merchandise, refurbishment or relocation, and other reasons of your own. The self-storage service with the rental of a storage unit just next to your home will solve all the difficulties with the need to organize loading, delivery, and unloading in a warehouse.
Box-n-Go offers cheap and convenient self-units in California
The storage in Costa Mesa, Ca, is available at an affordable price and for any time you need. You have to go through the whole test of "finish everything in 1-2 days" with traditional moving companies,… There is no way to delay the car for a long time is no way to load all your things. Few people can enjoy such a rush to collect, pack, and move to a new address or warehouse.
Box-n-Go takes you to the next level of personal storage and moving organization. No more stress and fear to leave, lose or damage something. A mobile container will be delivered simply to the doorstep according to your application for rent. Loading occurs according to the schedule convenient for you. It may be one or several days, or it may be several weeks.
Box rental at the best rates in California
Whether you are planning to move to a new address in Costa Mesa, any other city in the state, or across the country, Box-n-Go will conveniently organise everything for you. We will bring the unit, leave it for filling and then send the container to our guarded facility or immediately to a new address. It's as simple as 1-2-3. There are always discount programs. Call us right now and find out the cost of renting the storage you need.