RESERVE ONLINE IN MINUTES
RESERVE ONLINE IN MINUTES
Save 50% see how
No Truck Needed see why
No Heavy Lifting we can help load or move
200+ 5-STAR
REVIEWS
A+ BBB
RATING
LOWEST PRICE
GUARANTEE
Box-n-Go Storage & Moving - as Easy as 1-2-3
1
We Deliver
2
We Pick Up
3
We Store or Move
Store on your driveway or inside our secure facility. Load/unload only once. Ground level access.
I want to:
Are you a student?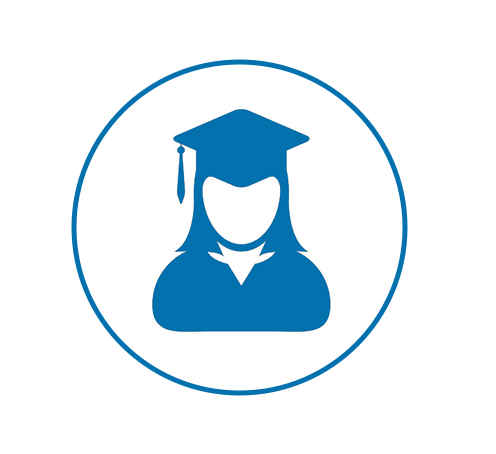 Available Sizes
Box-n-Go - XXL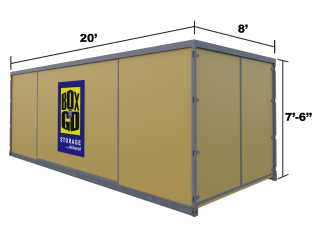 20' Container – all weather.
Perfect for 3-bedroom residence.
5-7 rooms, furniture, appliances, etc.
Learn More
Box-n-Go - XL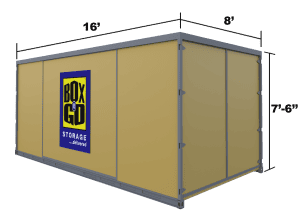 16' Container – all weather.
Perfect for 2-bedroom residence.
3-5 rooms, furniture, appliances, etc.
Learn More
Box-n-Go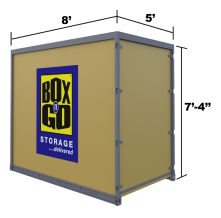 8' Container – all weather.
Modular – works for any need.
Each fits 1-1.5 rooms.
Learn More
I want to:
Are you a student?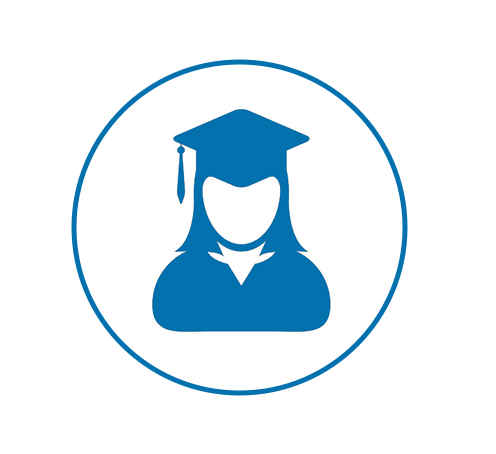 See How Our Services Can Work for You
Call or order online in minutes
We deliver storage to you
Pack at home, at your convinience
Store on your property or at indoor facility
Move locally or nationwide
I want to:
Are you a student?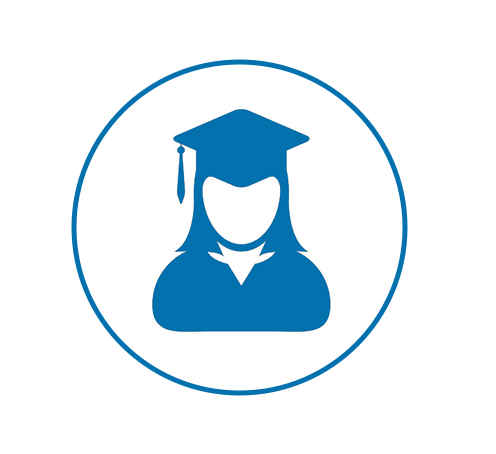 Our Services
Personal & Business Storage
Student Storage
Local & Nationwide Moving
Packing & Loading Help
Moving Boxes & Supplies
Do not see what you are looking for?
What Our Customers Think
I want to:
Are you a student?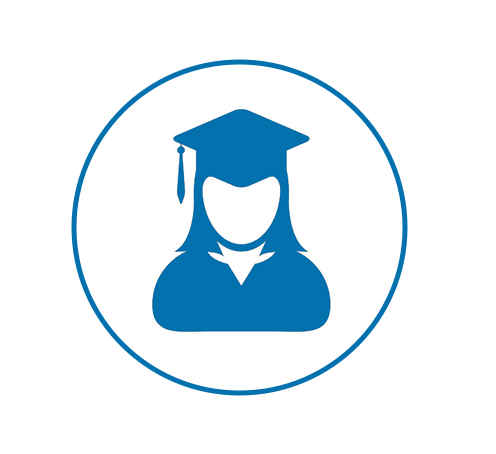 Why Box-n-Go? Here is Our Promise:
We are dedicated to deliver the best solution for almost any storage & moving need, with no gimmicks or hidden costs:
No truck to rent. We deliver storage to you!
Load/Unload only once.
Pay only for space you use.
Secure, climate-friendly facility.
Drive-up access
No Truck to rent…EVER!
Save money and time.
Reduce the risk of accidents and injuries.
No need to pay for gas, insurance & mileage!
Load ONCE Storage Solution!
You only need to load your belongings once!
No need to load and unload it all again into a storage unit.
All containers come with easy ground level access!
Pay Only for the Space You Use!


(if storing at our facility)
No not need to guess on how much space you actually need.
Order an extra 8' x 5' unit. Do not use it – do not pay for it.
Secure, Climate-Friendly Facility!
Highest degree of security and protection.
Our 8' x 5' units are breatheable – no mold or mildew.
No funky smell when your belongings return.
EASY Drive-Up Access!


(if storing at our facility)
Access your units at ground level.
No elevators, ramps, stairs to climb.
Schedule access appointment & drive straight to your units.
I want to:
Are you a student?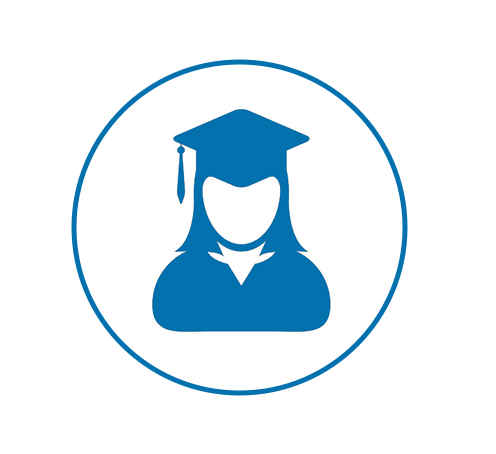 Self Storage Units Westminster, CA
The process of packing, unpacking, finding movers, renting a truck, searching for storage facilities, and moving all your belongings can become an onerous task that most people try to avoid. While moving may be necessary, it doesn't have to be nerve-wracking. There are many innovative storage companies in Westminster that make the moving process simple. Storage units from Box-n-Go can resolve many of your concerns. A concern for many Westminster residents is the safety of their homes when they are away for an extended period of time. This can occur when we take a long-term vacation, leave student accommodations, or have employment obligations that send us far away from home. A home is not just bricks and mortar but a home to our special personal possessions and items of sentimental value that are incredibly important to us.
Choose storage units in Westminster for an effortless moving process
Whether you are moving from Westminster due to job relocation, divorce, or change of scenery, there will be items in your home that you simply can't get rid of but also can't bring to your new location immediately. If this is the case, you may have already been searching for storage locations in Westminster. While there are many Westminster self-storage facilities, not all of them operate the same way. When you are performing a search for storage in Westminster, CA, you want to make sure you are choosing a good company. A Westminster storage facility can help you take the stress out of moving.
Storing your kitchen
You can use mobile storage units from
Box-n-Go
to declutter your kitchen. You know that it has to be cleaned, but you do not really understand where to start with or you are continuously deferring your decision of clearing your kitchen. No one likes a kitchen they can't cook in because there isn't enough space, now do they? Treat your kitchen like your office, a place that should always be kept organized to impress your boss, to get respect from your colleagues, and to get business from your customers. You should have a space and place for everything. You should ensure that the kitchen has a clear place for utensils, a roomy grocery cupboard, and space for pans and plates. If you have pre-designated places like this, it will not only give a neat look for your kitchen, but also will save time finding things when you need them. In a decluttered kitchen it can be guaranteed that more than 50% of the items will be items that were not used in more than 6 months. Clear your kitchen of these goods by using Box-n-Go's storage units in Westminster.
Packing
Moving often means packing up all your items. Moreover, sometimes you need storage units where you can store these items. Say you are moving home from college for a few months – you cannot take all your items with you. Cheap storage units in Westminster may come in handy. The same is true if you must move to another state for work – or when you are going through a divorce. Finding low-cost Westminster storage units is not difficult. There are so many self-storage facilities near Westminster where you could keep your items. Most do not charge high storage rental rates. However, these storage facilities do not always have the best solution.
Issues with Storage Facilities in Westminster
Most self-storage facilities in the Westminster area have numerous issues. The companies that rent out storage units in Westminster are typically only open for specific hours in the day. Then you must rent a truck or U-Haul that will fit all your items. Pack up your items. Load them onto the truck. Drive the truck to the self-storage facility. Unload the truck and safely put everything into the storage unit. And all that must be done in a few hours, so you do not end up paying through the roof for truck rental!
Find a Better Solution
Does the above process sound cheap or easy? It is not! It is why you must find the right storage facility for your needs. Mobile storage companies are one of the best options on the market. Companies such as Box-n-Go operate in Westminster. They offer all the features, flexibility, and affordability you will need. Say you are searching for storage containers because you are moving for work. You cannot take everything with you. But maybe you will need those items in the future in another city. When you contact Box-n-Go for storage units, you get a container delivered straight to your home. With these portable storage units, you can fill them up at your convenience. Then call the company, and they will come pick up the storage containers.
Cheap Storage Units in Westminster
With portable storage units, you can even ask the company to deliver your belongings to another city in the future. They will keep your storage containers at a facility nearby until you are ready to receive the units at the address of your choosing. It is a no-fuss storage option that is still affordable. We should consider organizing our living space more of a liberating experience rather than a tiresome chore. Storage services from Box-n-Go in 92683 are the solution. It should be seen as a priority as our household needs continually change. The process should be seen as pleasant and maybe we should see it as a therapy, as an uncluttered home will reduce stress.
Important tips to help you properly pack fragile items:
Before packing your cardboard boxes for storage or moving, you'll need to wrap most items to protect them from scratching and breaking. There are a variety of materials available, including bubble pack, foam peanuts, and tissue. However, most professionals use bundles of clean, un-printed newsprint paper. This paper is available in craft and box stores. You can also purchase it from Box-n-Go.
Start by placing a small stack of paper on a flat, uncluttered table, or countertop. Roll round glasses and jars up in two or three sheets of paper; always begin from a corner of the sheet and fold the sides in as you roll. Large or odd-shaped items require a similar technique. Place them in the center of the sheet and bring the corners together. (It may be necessary to flip the item over and wrap it again from the other side.) If in doubt, use more paper! When the corners come together, secure them with tape.
Before packing each carton, line the bottom with a few inches of wadded paper for padding. Then place large, heavy items on the bottom and lighter, more fragile items on the top. Plates, books, and objects of a similar shape should be loaded vertically to utilize their own maximum structural strength. Don't overload cartons; keep them to a manageable weight. Fill in any voids and top off loaded cartons with wadded paper. Then tape cartons securely to avoid shifting while en route.
Storage Units Near Westminster
A home will look cluttered if things are not arranged in an orderly manner. If lack of space is a limiting factor, then you should evaluate ways to maximize the available space. Before rushing out to take on storage containers, you should perform a ruthless evaluation of what you already have and make use of that first. The ultimate solution is to consider mobile storage units near 92683 provided by
Box-n-Go
.
A good place to start with are the open shelves and drawers around your home. Check to see if things are neatly stored away or just "dumped" mindlessly about.
Use shoe boxes and other smaller boxes to organize small items within your drawers. A neatly packed drawer can free up more space. Using square or rectangular boxes takes up less space than irregular containers.
Things placed on open shelves should enhance the aesthetics of the place or be readily accessible because they are frequently used.
Discover the difference with Box-n-Go self-storage in Westminster
If this is your first time using a self-storage service, you may not be aware of the different types of storage options and how they are different. If you were choosing to rent self-storage units the traditional way, you would have to hire a truck, pack your items, drive the truck to the storage facility, rent a storage unit, unload the truck, and place your items in one of the units. With Box-n-Go, there's no need to rent an expensive truck and pay for unnecessary storage locker fees and expenses.
We will help you have a seamless moving process today!
At Box-n-Go, we provide portable containers for those who need to place their items in Westminster storage facility. When you call Box-n-Go in Westminster, all you have do is pack your items and we take care of the rest. We provide you with portable storage containers, you pack them, we come pick them up, and then we store them in a safe, high-level security warehouse until you are ready to retrieve them. In a typical storage locker in the 92683 ZIP Code, you will have to pay for unused space; not with Box-n-Go. When you call Box-n-Go, you simply tell us how many storage containers you need in Westminster and we will provide you with the number you requested. If you don't use all the storage container, you don't need to pay for the unused space. It's that simple. When it comes to moving and finding storage in Westminster, it doesn't have to be a stressful and expensive event. Whether you need to relocate, declutter your home, or place your items in long- or short-term storage, Box-n-Go can provide you with everything you need to have a pleasant experience.
Our Storage Rental Rates
Moving and storage services don't have to be expensive either. Call Box-n-Go at 877-269-6461 or sign up for a free online account and take care of all your payments and business with us online. We accept credit cards (Mastercard, Visa, Discover), check, money order, PayPal, or cash upon delivery of the empty storage unit(s). We're sure you'll be pleased with our self-storage unit prices in Westminster. Once again, the way it works is by simply telling Box-n-Go where, when, and how many mobile storage units you need us to deliver. Once we have this information the storage units will be delivered to you. Next, all you will need to do is pack the units with your belongings and Box-n-Go will come back to you to pick them up. Finally, the storage units can either be delivered to your new place (locally or cross country) or stored for you at Box-n-Go's climate-friendly storage facility. You don't have to search for temporary storage in Westminster anymore. You have found the right place. Call our Westminster location today and discover why so many residents trust us to handle all their self-storage needs.
Compare for yourself
When you want to reserve storage units in Westminster, there are certainly plenty of options out there. We invite you to drive by and check out the below facilities. Compare them to Box-n-Go and select the service that works the best for your needs:
Budget Unit Storage Westminster CA – 6742 Westminster Blvd, Westminster, CA 92683
US Storage Centers – 14528 Edwards St, Westminster, CA 92683
Public Storage Westminster CA 92683 – 7482 Garden Grove Blvd, Westminster, CA 92683
Bolsa Chica Self Storage Westminster CA 92683 – 13090 Old Bolsa Chica Rd, Westminster, CA 92683
Budget Storage Westminster CA – 13090 Old Bolsa Chica Rd, Westminster, CA 92683
Box-n-Go
provides self-storage units to the following ZIP Codes in Westminster, CA: 92655, 92683, 92684, 92685, 92844. Find a Westminster portable storage unit near you! You can come across Box-n-Go storage containers in many cities and neighborhoods around you:
Huntington Beach, CA
,
Seal Beach, CA
,
Los Alamitos, CA
,
Newport Beach, CA
,
Newport Coast, CA
,
Costa Mesa, CA
,
Fountain Valley, CA
,
Midway City, CA
,
Garden Grove, CA
,
Santa Ana, CA
,
Cypress, CA
,
Stanton, CA
, and many other cities in
Orange County, CA
and
Los Angeles, CA
.