RESERVE ONLINE IN MINUTES
RESERVE ONLINE IN MINUTES
Save 50% see how
No Truck Needed see why
No Heavy Lifting we can help load or move
200+ 5-STAR
REVIEWS
A+ BBB
RATING
LOWEST PRICE
GUARANTEE
Box-n-Go Storage & Moving - as Easy as 1-2-3
1
We Deliver
2
We Pick Up
3
We Store or Move
Store on your driveway or inside our secure facility. Load/unload only once. Ground level access.
I want to:
Are you a student?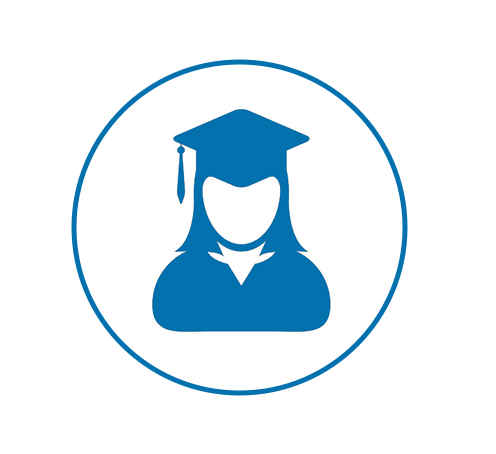 Available Sizes
Box-n-Go - XXL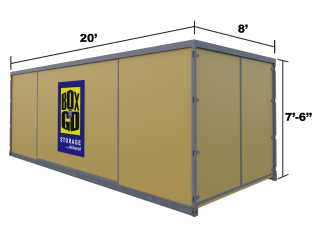 20' Container – all weather.
Perfect for 3-bedroom residence.
5-7 rooms, furniture, appliances, etc.
Learn More
Box-n-Go - XL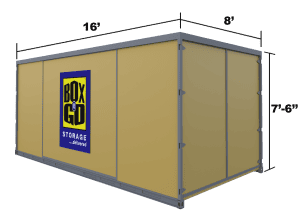 16' Container – all weather.
Perfect for 2-bedroom residence.
3-5 rooms, furniture, appliances, etc.
Learn More
Box-n-Go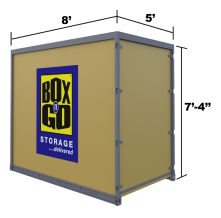 8' Container – all weather.
Modular – works for any need.
Each fits 1-1.5 rooms.
Learn More
I want to:
Are you a student?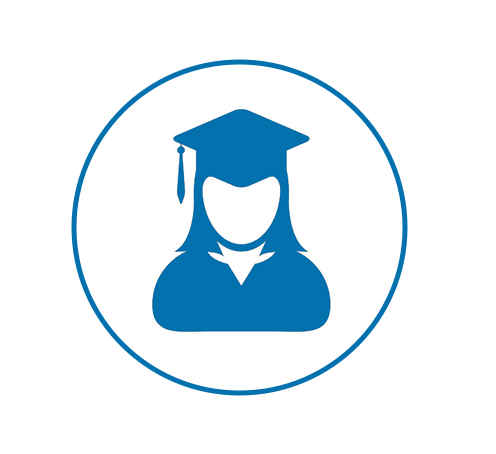 See How Our Services Can Work for You
I want to:
Are you a student?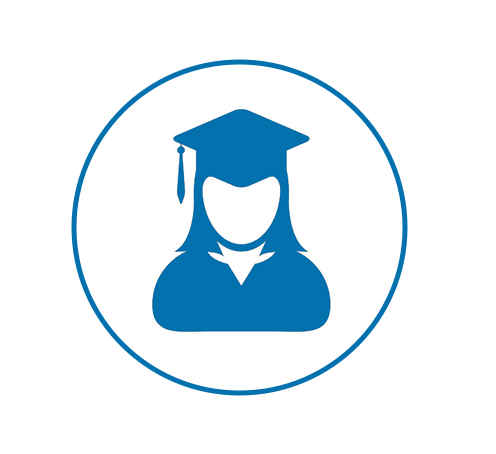 Our Services
Personal & Business Storage
Student Storage
Local & Nationwide Moving
Packing & Loading Help
Moving Boxes & Supplies
Do not see what you are looking for?
What Our Customers Think
I want to:
Are you a student?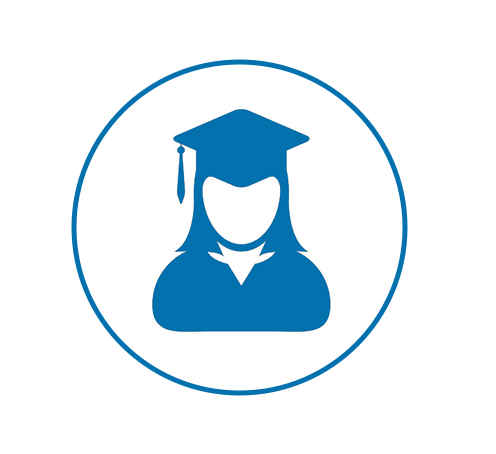 Why Box-n-Go? Here is Our Promise:
We are dedicated to deliver the best solution for almost any storage & moving need, with no gimmicks or hidden costs:
No truck to rent. We deliver storage to you!
Load/Unload only once.
Pay only for space you use.
Secure, climate-friendly facility.
Drive-up access
No Truck to rent…EVER!
Save money and time.
Reduce the risk of accidents and injuries.
No need to pay for gas, insurance & mileage!
Load ONCE Storage Solution!
You only need to load your belongings once!
No need to load and unload it all again into a storage unit.
All containers come with easy ground level access!
Pay Only for the Space You Use!


(if storing at our facility)
No not need to guess on how much space you actually need.
Order an extra 8' x 5' unit. Do not use it – do not pay for it.
Secure, Climate-Friendly Facility!
Highest degree of security and protection.
Our 8' x 5' units are breatheable – no mold or mildew.
No funky smell when your belongings return.
EASY Drive-Up Access!


(if storing at our facility)
Access your units at ground level.
No elevators, ramps, stairs to climb.
Schedule access appointment & drive straight to your units.
I want to:
Are you a student?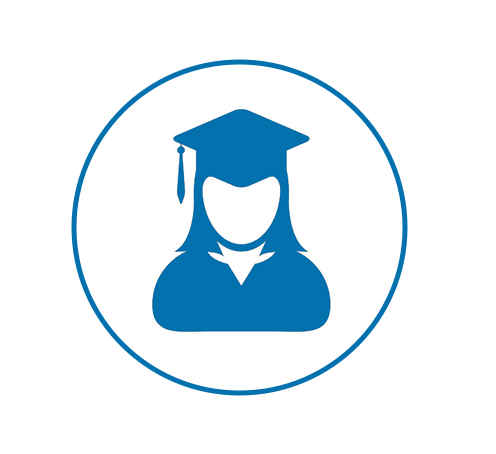 Self Storage in Seal Beach, CA
Will you take them with you? What about selling them in a garage sale? How about keeping them inside storage units in Seal Beach, CA? Whether you are moving, decluttering your home, or simply making space for a nursery or new addition to your home, we can help you with all of your storage needs. At Box-n-Go, we understand that moving can be a challenging experience. This is why we want to make your moving experience as stress-free as possible. We provide you with simple and affordable storage units, because we know how stressful this process is for you. If you are looking for storage facilities in Seal Beach, you can find plenty of them in many parts of the city, often on the outlying parts. These traditional self-storage facilities are a familiar part of the landscape but do not always offer the most convenient service. The most flexible approach that makes the process efficient and painless for you is provided by the mobile storage units available from
Box-n-Go Storage
. One of the main drawbacks of using traditional self-storage facilities is the level of work required by the individual. Remember you will have to:
Pack and box up all your items
Load your packed belongings into a truck or van
Drive to the storage facility
Unload your possessions
Repack them into a storage unit
Mobile storage unit rental: an innovative storage approach
With this innovative approach, a mobile storage unit is delivered to your address. You can then pack and load it at your own convenience. The storage unit has floor-level loading, so access is much easier and there is less risk of injury or strain while you load the unit. Once packed, the unit is collected and taken to a secure self-storage facility. This process saves you from having to pack and unpack your boxes twice. You will have no need to hire a truck to transport your belongings.
Packing your self-storage units in Seal Beach, CA
When you need to rent self-storage units, Seal Beach is served by an innovative supplier in Box-n-Go. They will deliver a mobile storage unit to you to pack, but please follow the following packing tips to make your experience go smoothly.
Be prepared! Gather all the materials you need before you start: boxes, tape, covers, etc.
Label, label, label! Mark every box with its contents, and keep a written inventory as you pack your storage unit.
This side up! If you combine different weights of items in one box, always put the heavier things on the bottom and mark the box "this side up."
Do not overload! Packed boxes should only weigh as much as you can lift comfortably for most people, less than 40 pounds.
Tape it up! Make sure all your packed boxes are securely sealed with packing tape; keep the tops flat so they can be stacked easily.
Break it down! Disassemble bed frames and other furniture and keep them together with tape or twine. Use small bags to store screws and bolts and tape these to the items that they belong to.
Fragile! Wrap dishes and glassware individually with packing paper and pad the box with bubble wrap.
When you finish packing your mobile storage unit, we come to collect it at your convenience. Then we place it in our secure Seal Beach storage facility.
Why do many residents and businesses alike choose us to help them with their storage needs?
It's no secret that using traditional self-storage facilities can be time-consuming and costly. First, you have to rent a truck, and then you have to pay for insurance, mileage, and gas. Not only that, you have to pack, load, and unload the truck. But when you reserve storage units in Seal Beach from us, we provide an easier and more affordable solution. When you need to place your items in self storage near Seal Beach, CA, all you have to do is call us. We will provide you with a portable storage unit. You pack it, and we come right to your driveway. We'll pick up your packed storage container and, without delay, deliver it to our climate-friendly storage facility. Our facility is a safe, clean, state-of-the-art warehouse. However, we can also take it to your next destination. It's that simple! While we save many residents and businesses time and money with their self-storage needs in 90740, they also choose to store their items with us because of the following reasons:
You can take your time packing
There is no need to rent an expensive truck and drive it anywhere; we come to you
We have breathable storage units that prevent mold or mildew
Your items are safe in a high-level security unit that is less susceptible to theft and break-ins
We can deliver your storage containers to a new location almost anywhere else in the country
Access to your belongings is FREE and at ground level
Compare Box-n-Go to Other Storage Locations in Seal Beach (and Nearby)
Do not just take our word for it. Before you choose a Seal Beach storage facility, drive around and check out other local options. See for yourself why Box-n-Go is so convenient:
Accurate Storage – 1011 Seal Beach Blvd, Seal Beach, CA 90740
Public Storage – 5566 Bolsa Ave, Huntington Beach, CA 92649
Studebaker Self Storage – 698 N Studebaker Rd, Long Beach, CA 90803
Discover why many people prefer Box-n-Go's Seal Beach storage units
By using our mobile storage units near 90740, you pick and choose the number of containers that you need. You basically only pay for what you store, nothing more. Our storage facility is state-of-the-art and highly secure, which ensures the safety for your items. We then move the storage containers to your new place so that you can unpack them at your leisure. Or if you just want to use the storage facility without having to move the boxes, you can do that as well.
Box-n-Go
has been providing low-cost moving and storage services throughout Southern California since 2006. We are highly popular with our customers as we know the local areas very well. If you are moving, or if you just want to store your items for a specific period of time, Box-n-Go provides all that you need. We handle storage containers very carefully to ensure maximum safety for all your items. So if you are looking for reasonable self-storage prices in Seal Beach, you do not need to look beyond Box-n-Go. Call us today for fast, easy, and affordable temporary storage solutions! Box-n-Go provides self-storage units to the following ZIP Codes in Seal Beach, CA: 90720, 90740, 90743, 92649, 92683. Find a Seal Beach portable storage unit near you! You can come across Box-n-Go storage containers in many cities and neighborhoods around you:
Huntington Beach, CA
,
Los Alamitos, CA
,
Westminster, CA
,
Newport Beach, CA
,
Newport Coast, CA
,
Costa Mesa, CA
,
Fountain Valley, CA
,
Cypress, CA
,
Signal Hill, CA
, and many other cities in
Orange County, CA
and
Los Angeles, CA
.