RESERVE ONLINE IN MINUTES
RESERVE ONLINE IN MINUTES
Save 50% see how
No Truck Needed see why
No Heavy Lifting we can help load or move
200+ 5-STAR
REVIEWS
A+ BBB
RATING
LOWEST PRICE
GUARANTEE
Box-n-Go Storage & Moving - as Easy as 1-2-3
1
We Deliver
2
We Pick Up
3
We Store or Move
Store on your driveway or inside our secure facility. Load/unload only once. Ground level access.
I want to:
Are you a student?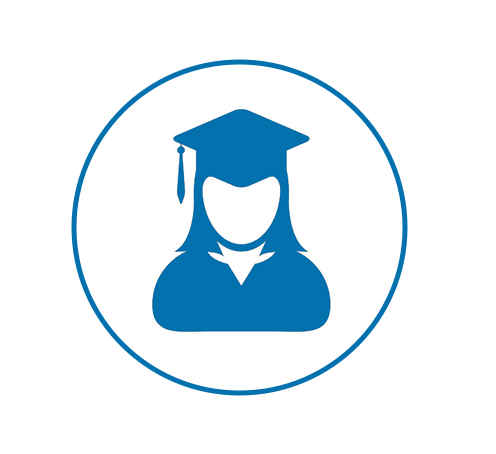 Available Sizes
Box-n-Go - XXL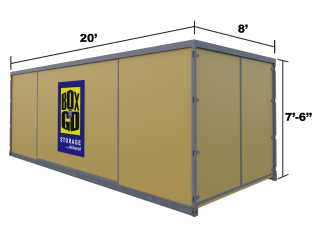 20' Container – all weather.
Perfect for 3-bedroom residence.
5-7 rooms, furniture, appliances, etc.
Learn More
Box-n-Go - XL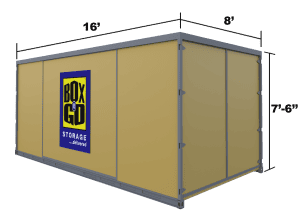 16' Container – all weather.
Perfect for 2-bedroom residence.
3-5 rooms, furniture, appliances, etc.
Learn More
Box-n-Go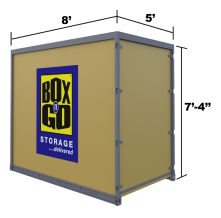 8' Container – all weather.
Modular – works for any need.
Each fits 1-1.5 rooms.
Learn More
I want to:
Are you a student?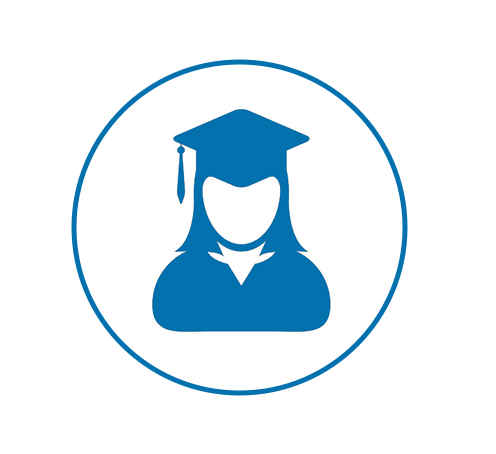 See How Our Services Can Work for You
I want to:
Are you a student?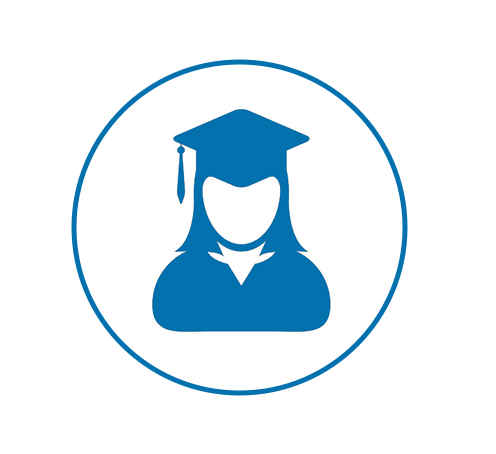 Our Services
Personal & Business Storage
Student Storage
Local & Nationwide Moving
Packing & Loading Help
Moving Boxes & Supplies
Do not see what you are looking for?
What Our Customers Think
I want to:
Are you a student?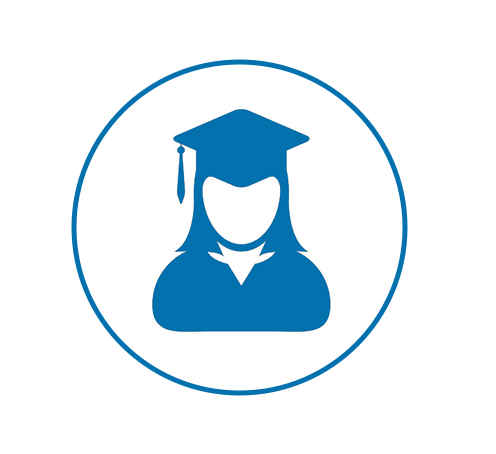 Why Box-n-Go? Here is Our Promise:
We are dedicated to deliver the best solution for almost any storage & moving need, with no gimmicks or hidden costs:
No truck to rent. We deliver storage to you!
Load/Unload only once.
Pay only for space you use.
Secure, climate-friendly facility.
Drive-up access
No Truck to rent…EVER!
Save money and time.
Reduce the risk of accidents and injuries.
No need to pay for gas, insurance & mileage!
Load ONCE Storage Solution!
You only need to load your belongings once!
No need to load and unload it all again into a storage unit.
All containers come with easy ground level access!
Pay Only for the Space You Use!


(if storing at our facility)
No not need to guess on how much space you actually need.
Order an extra 8' x 5' unit. Do not use it – do not pay for it.
Secure, Climate-Friendly Facility!
Highest degree of security and protection.
Our 8' x 5' units are breatheable – no mold or mildew.
No funky smell when your belongings return.
EASY Drive-Up Access!


(if storing at our facility)
Access your units at ground level.
No elevators, ramps, stairs to climb.
Schedule access appointment & drive straight to your units.
I want to:
Are you a student?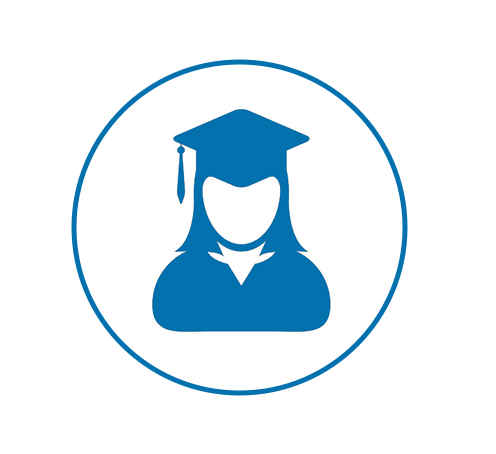 There is an ever-increasing number of Van Nuys storage locations and the rest of the San Fernando Valley. It seems like all local towns and cities are becoming encircled by self-storage facilities. However, what these remote sites offering traditional Van Nuys storage options tend to lack is convenience. You usually have to endure a tiresome commute to load and pack your possessions. The key to having an enjoyable experience with your Van Nuys storage facility is preparation and organization.
Box-n-Go Storage
offers an innovative solution for storage units in Van Nuys. Residents can have any number of mobile storage units delivered direct to their location. Storage containers are of a standard size 5 x 7 x 8 feet and load at low level to reduce the risk of lifting strain and injury.
Some popular uses for storage units in Van Nuys, CA:
Storing your possessions when moving home or office.
Decluttering your home before putting it onto the property market or carrying out some remodeling building work.
Freeing up some space in your garage, garden shed, or attic.
Storing household items, such as seasonal clothes, sports equipment, and decorations.
Storing rarely used items when not required.
Businesses can store stock, supplies, samples, display & exhibition equipment, or archive files to free up valuable space.
Storing office documentation, furniture, and electronic equipment while premises are being renovated.
The top tips for successful Van Nuys storage:
It is vital to keep boxes at a manageable weight. A maximum weight of 30-40 pounds makes handling easier.
Small uniform-sized boxes are the best. It is better to use several smaller boxes rather than big heavy ones. Try to keep all boxes at a manageable 30-40 pounds for ease of lifting.
Wrap items carefully following the extensive packing guidance outlined below.
Use plenty of packing material to cushion your possessions. Bubble wrap and tissue paper are your friends! Do not be afraid to use them in abundance.
Use sturdy packing boxes, although it is tempting to use recycled boxes from the supermarket. However, these boxes are not suitable, so go to a specialist supplier.
Make sure cartons are fully packed. Do not overfill as they will bulge and not stack well. If under-packed, they could collapse when piled up.
Some Useful Self Storage Packing Tips
Keep items from different rooms separate, it will help when unpacking and allow you to keep track of your belongings easily.
Keep all components of items together. Items like furniture screws, mirror bolts, and other fixings should be bagged and taped to the piece with which they belong. Leads and cables for any electrical items should be coiled and taped to the device so they do not get lost.
Take inventory. Label boxes clearly with a permanent marker to indicate the contents on the top and side of each box so they're easy to identify. Label the boxes with the room which it is destined for and always mark "FRAGILE" when needed.
Fabric is your friend as it is more breathable than plastic; use old textiles like linens, towels, and bedsheets to fill excess space in boxes and cover items.
Fill boxes in layers. Put the heaviest pieces on the bottom, medium weight next, and the lightest items on top. Use crushed paper or pieces of cardboard between the layers as dividers. Ensure boxes are filled to avoid collapse.
Advantages of using Box-n-Go Storage Van Nuys
The key to a successful Van Nuys storage facility experience is to ensure you prepare and pack efficiently to protect your possessions.
Box-n-Go Storage
offers customers the time-saving option of packing their mobile storage units at their own location at their convenience. Box-n-Go Storage will deliver ground-level-loading storage units to your door.
Storage for married couples
Congratulations! You just got married, and now it is time to start living life as newlyweds. However, there is one major dilemma; you can't decide which one of those storage facilities in Van Nuys is best for your needs. Between the wedding gifts and your spouse's items, your house looks more like a warehouse than a home. So what to do? You can start by using Box-n-Go's affordable storage units in Van Nuys. The challenge arises when your husband or wife wants to keep something that you want to place in storage Van Nuys. So, how do you determine what goes in storage and what stays? The first step you and your spouse will have to take is to sit down and determine your needs.
Here are a few approaches to help you determine what should go in your storage units:
Each of you can choose one favorite thing that you want to keep.
If you want, you can sell everything and just keep your new wedding gifts.
You can place some items in long-term or short-term storage Van Nuys until you decide where they will fit into your new married life.
The facility lets you place items in a storage unit and retrieve the items whenever you need them.
Include the following considerations in your evaluation:
Will this item take up too much space in my home?
Will keeping this item cause tension and arguments with my new spouse?
Do I use this item every day?
What are the pros and cons of placing these items in storage?
What items will my spouse allow me to keep in our residence?
If I place these items in self storage, how long will I need them to be in there?
Should we create a storage space in a closet rather than placing our items in a public storage facility?
We all try to keep our homes as organized as we can. However, that can be difficult with the pressures of time and a busy family life. As you prepare your belongings for storage Van Nuys, here are some tips for packing your luggage and other awkward items:
Storage units for luggage
You can rearrange your items to make the best use of luggage space. Place smaller pieces of luggage in larger pieces so you end up with one or two big pieces. These aren't the easiest things to store, but they do make the job easier than having a lot of smaller pieces. The best approach is to place them in storage units.
Self-storage units in Van Nuys, CA for seasonal items
When you're storing sporting equipment, holiday wardrobe, holiday decorations, cots for guests, or other items, try to figure out the best way to put them out of sight while taking up the least amount of space possible. Don't forget the space under your bed or behind furniture. If all else fails, use storage to your advantage.
Rent additional space with storage units in Van Nuys
Outside of building a bigger home or disposing of a family member, often the best solution is to use self-storage facilities such as the ones managed by Box-n-Go Storage. They will deliver mobile storage units direct to your Van Nuys location for you to pack in your own time. Remember, storage units can help with living space.
More on using your storage units in Van Nuys
It is easy to find low-cost storage units in Van Nuys. The challenge is packing your storage units. If you have many items, it can be difficult to determine how you should pack. Whether you are packing large appliances or small furniture, it's important to know how to pack correctly. The key is to maximize the space in your Van Nuys storage unit. This way you can save money by not having to rent extra self-storage units as well as create an effortless way to store most or all your favorite things.
Tips to Pack like Pro
Here are a few tips to help get you started packing like a pro for your climate-controlled storage facility in Van Nuys:
Make sure you are using boxes that are all the same size. It will help make the packing process easier as well as create more space.
Avoid storing liquids or flammable items.
Pack what you need for easier access.
Leave enough room to access your items easily.
Label all your boxes.
Use high-quality packing tape.
Cover your glasses and breakable glassware with bubble wrap and protective covering.
Disassemble any furniture to create more space.
Cover your furniture with protective covering.
Drain the fuel tanks of outdoor equipment such as leaf blowers, lawn mowers, etc.
Don't overload your boxes.
Take an inventory of all your items before you place them in storage units.
Don't stack your boxes too high. This way they won't fall or tip over.
Check that your storage has enough space to place all your items.
Create codes for all your expensive items. While your items will be safe and secure in your storage facility, it's better to be safe than sorry.
While it may seem like placing your items in storage units is a simple task, it can be daunting if you don't know how to pack correctly. Because, if you follow these simple packing tips, you will have an effortless process placing your items in storage Van Nuys. If you need to rent self-storage units in Van Nuys or the surrounding area, give Box-n-Go a call. Call us today and discover how we can help you get the most out of your storage units.
Best packing order for units to be placed in self-storage facilities:
Begin with your out-of-season items like holiday decorative items or winter sport equipment.
The next items to pack are anything used infrequently but all year round.
What you should definitely pack last are the things you will still need access to regularly while your possessions are in storage.
Choose Box-n-Go as your simple Self Storage Van Nuys!
There are a lot of things you need to worry about as newlyweds, and placing your items in Van Nuys mini storage units shouldn't be one of them. However, if you and your new spouse came to an agreement on which items will go in storage, give us a call. At Box-n-Go in Van Nuys, we provide easy storage solutions for all short- or long-term needs. We have the most affordable self-storage unit prices in Van Nuys!
Compare Box-n-Go To Other Options
If you are still not convinced of the value Box-n-Go delivers to you, please compare us to some of the best competitors in the area:
Enterprise Self Storage Van Nuys – 16225 Vanowen St, Van Nuys, CA 91406
Public Storage Van Nuys – 7660 Balboa Blvd, Van Nuys, CA 91406
Oxnard Self Storage Van Nuys – 14235 Oxnard St, Van Nuys, CA 91401
Van Nuys City Storage – 7346 Sepulveda Blvd, Van Nuys, CA 91405
Van Nuys Extra Space Storage – 15101 Raymer St, Van Nuys, CA 91405
Public Storage 91405 – 8200 Balboa Blvd, Van Nuys, CA 91405
Keep It Self Storage Van Nuys – 6827 Woodley Avenue Van Nuys CA 91406
GM Self Storage Van Nuys – 7523 Woodman Pl, Van Nuys, CA 91405
Van Nuys Mini Storage – 15500 Erwin St, Van Nuys, CA 91411
Wyandotte Self Storage Van Nuys – 15319 Wyandotte St, Van Nuys, CA 91406
Public Storage 91411 – 15350 Oxnard St, Van Nuys, CA 91411
Mini Storage 91411 – 15500 Erwin St, Van Nuys, CA 91411
Box-n-Go provides self-storage units to the following zip codes in Van Nuys, CA: 91404, 91407, 91408, 91409, 91410, 91401, 91405, 91406, 91411, 91482, 91499, 91470, 91496. Find a Van Nuys portable storage unit near you!
Box-n-Go
provides its easy, low-cost portable storage containers in the following cities and neighborhoods:
Arleta, CA
,
Pacoima, CA
,
San Fernando, CA
,
Mission Hills, CA
,
Sylmar, CA
,
North Hills, CA
,
Sherman Oaks, CA,
Panorama City, CA
,
Lake Balboa, CA
,
Valley Glen, CA
,
Los Angeles, CA
, and the rest of the cities in the
San Fernando Valley,
as well as
Orange County, CA
.