RESERVE ONLINE IN MINUTES
RESERVE ONLINE IN MINUTES
Save 50% see how
No Truck Needed see why
No Heavy Lifting we can help load or move
200+ 5-STAR
REVIEWS
A+ BBB
RATING
LOWEST PRICE
GUARANTEE
Box-n-Go Storage & Moving - as Easy as 1-2-3
1
We Deliver
2
We Pick Up
3
We Store or Move
Store on your driveway or inside our secure facility. Load/unload only once. Ground level access.
I want to:
Are you a student?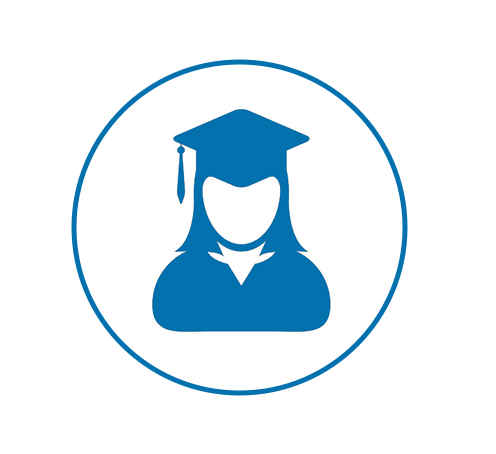 Available Sizes
Box-n-Go - XXL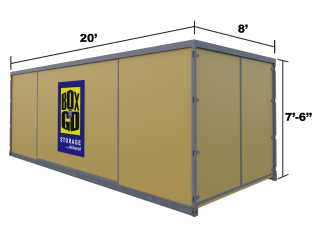 20' Container – all weather.
Perfect for 3-bedroom residence.
5-7 rooms, furniture, appliances, etc.
Learn More
Box-n-Go - XL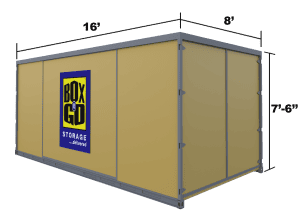 16' Container – all weather.
Perfect for 2-bedroom residence.
3-5 rooms, furniture, appliances, etc.
Learn More
Box-n-Go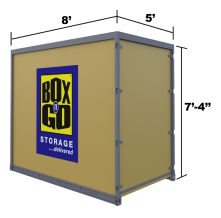 8' Container – all weather.
Modular – works for any need.
Each fits 1-1.5 rooms.
Learn More
I want to:
Are you a student?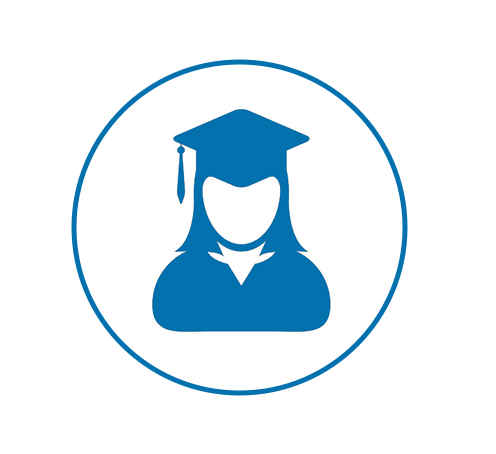 See How Our Services Can Work for You
Call or order online in minutes
We deliver storage to you
Pack at home, at your convinience
Store on your property or at indoor facility
Move locally or nationwide
I want to:
Are you a student?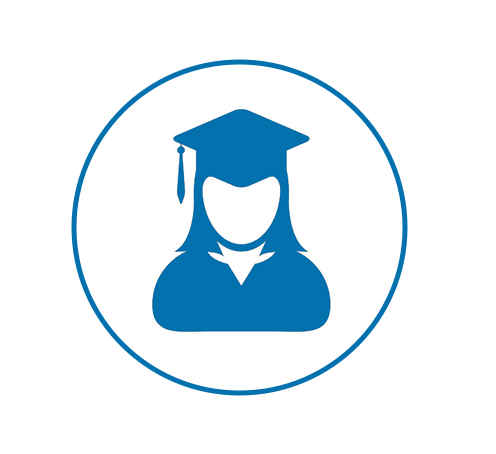 Our Services
Personal & Business Storage
Student Storage
Local & Nationwide Moving
Packing & Loading Help
Moving Boxes & Supplies
Do not see what you are looking for?
What Our Customers Think
I want to:
Are you a student?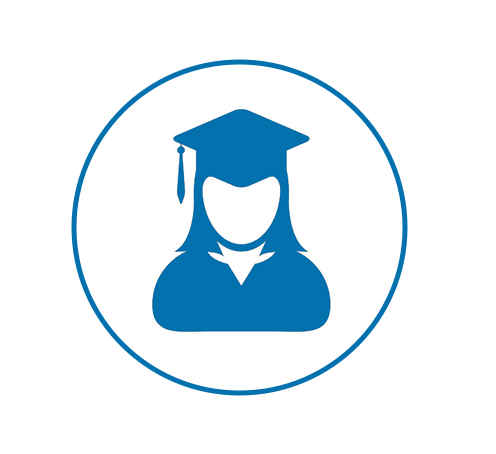 Why Box-n-Go? Here is Our Promise:
We are dedicated to deliver the best solution for almost any storage & moving need, with no gimmicks or hidden costs:
No truck to rent. We deliver storage to you!
Load/Unload only once.
Pay only for space you use.
Secure, climate-friendly facility.
Drive-up access
No Truck to rent…EVER!
Save money and time.
Reduce the risk of accidents and injuries.
No need to pay for gas, insurance & mileage!
Load ONCE Storage Solution!
You only need to load your belongings once!
No need to load and unload it all again into a storage unit.
All containers come with easy ground level access!
Pay Only for the Space You Use!


(if storing at our facility)
No not need to guess on how much space you actually need.
Order an extra 8' x 5' unit. Do not use it – do not pay for it.
Secure, Climate-Friendly Facility!
Highest degree of security and protection.
Our 8' x 5' units are breatheable – no mold or mildew.
No funky smell when your belongings return.
EASY Drive-Up Access!


(if storing at our facility)
Access your units at ground level.
No elevators, ramps, stairs to climb.
Schedule access appointment & drive straight to your units.
I want to:
Are you a student?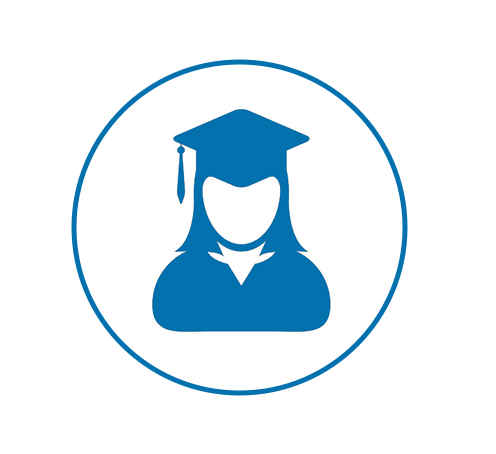 Self Storage in Monterey Park, CA
Unless you live like a devoted Buddhist monk, it is likely you have accumulated possessions over your life and want to keep them! Our belongings are precious to us for sentimental and financial reasons.  Especially when there are circumstances such as our families growing or life changing events, that means our stuff outgrows our homes. Since storage in most households is at a premium, Monterey Park self storage problems can be alleviated for households using the
Box-n-Go Storage
services. The vast increase of storage facilities sprouting at the edge of all our major towns and cities is a strong indicator of how personal storage is a growing part of many people's households. Especially for those considering traditional Monterey Park self storage, the refreshing alternative is to use the services of Box-n-Go Storage.
Monterey Park Self Storage
So if you're an Angeleno in the process of moving, renovating your home or reshuffling your business office, you probably are searching for a sensible option to temporarily store your belongings. Sometimes the more you know about Monterey Park storage, the better decision you can make. That's why we put together this quick quiz to help you get familiar with your options and choose the best one for your needs.
The Monterey Park Self Storage Quiz
1. Transportation – If you need to rent a moving truck, which one of the following may apply?
a. Per-mile charges b. Charges for unfilled gas tank c. Charges for additional days d. Truck size that is larger than your needs e. All of the above
Correct answer: e.
 Moving truck rental can have several costs associated with it. But if you have more than you can fit into your vehicle, you're not obligated to rent a moving truck. Consider Box-n-Go, your Monterey Park, CA cheap self storage solution. Because it's mobile storage that comes to your curb, there's no moving truck necessary.
2. Loading/Unloading – What do all traditional Monterey Park self storage public facilities require you to do?
a. Require you to load and unload your belongings at your home and at their location. b. Provide mobile storage units delivered to and picked up from your home. c. Offer the flexibility to access your belongings without leaving your property. d. Have ground-level access in every unit.
Correct answer: a.
All Monterey Park self storage services are not created equal. Sometimes, drive-up facilities are twice the work, requiring you to unload the same day you pack up. Also many units are located on a second or third floor, making access more difficult. And, with typical Monterey Park public storage, if you need something packed all the way in the back, you have to climb over all your other stored goods.
3. Setup and Packing – Which of the following is not a step required in the traditional self storage process?
a. Call to reserve a storage unit. b. Call to reserve a rental truck. c. Pack at your own pace. d. Drive to pick up rental truck, drive to your stuff, drive to the storage facility and drive back to the rental truck drop-off location.
Correct answer: a.
There are several extra steps involved with moving your belongings to Monterey Park public storage yourself. With Box-n-Go, the go-to choice for Monterey Park CA cheap self storage, your containers are dropped off and picked up when you want. Therefore you pack at your own pace—and save the unnecessary steps.
4. Uses – Mobile storage is ideal for storing:
a. Clutter while prepping to sell a home b. Seasonal items c. Unneeded items from downsizing d. Everything taking up space in the garage e. The belongings of a student off at school f. Excess inventory or furniture g. Records or books h. Sports equipment and art supplies i. All of the above.
Correct answer: i.
Often there are even more reasons to think mobile for Monterey Park self storage over traditional Monterey Park public storage. Because no matter what your needs are, Box-n-Go makes it easy to have all of your extra things stored safely, conveniently and affordably. So before you do a web search for Monterey Park CA cheap self storage, go to
boxngo.com
and see all the ways Box-n-Go passes the test with best-in-class mobile storage services. First of all, they will deliver any number of mobile storage units to any Monterey Park address. This allows you to load and pack the items that you need to store in your own time. Also, these specialized units are designed to be low-loading, so there is no back-breaking lifting, making packing a breeze. Also the units are a standard size of 5 x 7 x 8 feet, and you can order as many units as you need.  However, you only pay for the units you use, so there is no risk of paying for the storage space you do not actually use. In addition to this, the Los Angles self storage units are designed to make loading and packing straightforward.  Another reason is they have ground level access, so there is less risk of back strain or injury lifting your possessions into inside of the unit.
Searching for self storage
When it comes to searching for self storage Monterey Park CA, it can be an onerous task. There are so many storage companies with different options; it can be difficult to determine which storage company is right for you. However, when choosing a storage company, it simply comes down to 4 basic things, price, security and easy access. Here are some simple tips to help you decide which storage facility you should choose.
Storage Unit Pricing:
While you shouldn't choose a self storage Monterey Park CA based on price, price matters. When you are moving, moving costs can add up and you quickly realize you have no extra cash for your new place. The best thing to do is call different self storage facilities and ask them their prices, if they offer discounts or if they have any special offers. By doing your research in advance, you can save hundreds of dollars by choosing an affordable self storage in Monterey Park.
Safe & Secure Storage:
It's no secret that there are many stories about bad storage experiences. However, there are many storage experiences that are pleasant due to super tight security.  When looking for a self storage Monterey Park CA, you want to make sure they have solid security. This way you can ensure that your items will be safe from theft and damage. Quick and easy access: Most people think that when you place your belongings in storage you leave them and forget it. This is simply not the case. There are some people who place their items in storage and come back on a weekly basis to retrieve their items.  You want to make sure the self storage in Monterey Park  you choose has convenient access hours. This way you are not waiting hours, days or weeks to retrieve your items when you need them most. Convenience: In today's dog eat dog world, you want a company that can work around your schedule and within in your budget. There's nothing more frustrating than having to do extra work. The work that a storage company can take care of.  This is why it's important to search for a self storage Monterey Park CA that can provide you with portable storage units. This way all you have to do is pack. Then your storage company will pick up and deliver your packed storage units to wherever you need to go.
Life Situationas When Self Storage Can Help
When a couple decides to separate, the final outcome is often divorce.  When this happens, there is of course major upheaval to the household.  Moving out of a home and division of belongings can be traumatic.  A solution is to use storage units Monterey Park CA. Local residents have access to mobile units by
Box-n-Go Storage.
 This can reduce some of the stress. If you are being pushed to leave your home, there are alternative arrangements. The arrangements that will keep both parties happy.
Here some storage near 91755 options to help you
You can do a 50-50 share of the home until a separation is finalized.  You each can live in the house 2 weeks out of the month.  This allows you to see your children 50% of the time.  You will also be able to claim the family home as your permanent residence.   While not at home, you can utilize storage for your belongings. This will help while you live with a friend or family member, or maybe a hotel.
If you have a big enough home, then set up separate living spaces. Preferably, at the opposite sides of the house.  Come up with a schedule, where you have minimal contact with a partner until the divorce is in place.  Previously, some US states required a specific separation period, where the husband and wife live apart for a certain length of time.  However, in the current economic climate, many states have amended this, to allow a husband and wife to separate without anyone moving out of the house. Again, storage may come very handy. You can take some furniture to storage and free up room in your home. This will create a reasonable living environment for you and your former partner. It will also protect your belongings in case of arguments.
Both these options will benefit if storage is used to remove and store belongings during these times. While, certainly, this period of your life is hard, there is a silver lining. The future looks brighter. Use the storage units to your advantage and make your life a bit easier.
Tips to help you with loading your container
First, keep your frequently used items at the front of your unit where you can get at them easily.
As you load your container, make a simple drawing that shows where items are placed.
Protect your furniture with covers designed for the item.
Make the best use of your storage area by stacking to the ceiling, working from heaviest items on the bottom to lightest items on top.
Use your refrigerator or other furniture items to store things like linens, books or CDs.
Wedge the door of any appliances open so air can circulate inside them.
Also leave a little space between the walls of your unit and your stored items to allow for ventilation.
Most importantly, if you're storing any fuel-powered item like a lawnmower, prevent any fire risk by draining the tank before you put it in your unit.
Once packed, the units are collected at your convenience and taken to a secure storage site.  Significantly, the great benefit of Monterey Park self storage is that you save time and money using mobile storage. Also, please do not hesitate to contact us with any questions at 877-269-6461. We are here to serve all your storage and moving needs.
Box-n-Go vs. Other Local Options
Box-n-Go offers the best, most flexible storage options available. Do not just take our word for it. Drive by the below listed storage facilities and compare for yourself:
Able Storage Monterey Park – 500 E Markland Dr, Monterey Park, CA 91755
Public Storage Monterey Park – 4400 W Ramona Blvd, Monterey Park, CA 91754
Smartstop Self Storage Monterey Park – 404 Potrero Grande Dr, Monterey Park, CA 91755
Public Storage 91755 – 1985 Potrero Grande Dr, Monterey Park, CA 91755
Call Box-n-Go to assist you with all of your self storage needs today!
When it comes to searching for discount storage 91755, you don't have to go far. At
Box-n-Go
, we provide portable storage units. All are available at an affordable rate to accommodate all of your storage needs. Whether you need to store your items for a few days, a few weeks, a few months or even, a year, you can rest assured that we can provide you with flexible and convenient storage solutions.
Call us today
and discover why Monterey Park residents choose us for all of their storage needs! Box-n-Go provides self-storage units to the following zip codes in Monterey Park, CA: 91754, 91755, 90640, 91756. Find a Monterey Park portable storage units near 91755! Box-n-Go portable storage containers are seen daily in the neigboring cities:
Altadena, CA
,
Alhambra, CA
,
Sierra Madre, CA
,
Arcadia, CA
,
El Monte, CA
,
South El Monte, CA
,
Rosemead, CA
,
San Marino, CA
and
South Pasadena, CA
, as well as many other cities including
Los Angeles, CA
and
Orange County, CA
.