RESERVE ONLINE IN MINUTES
RESERVE ONLINE IN MINUTES
Save 50% see how
No Truck Needed see why
No Heavy Lifting we can help load or move
200+ 5-STAR
REVIEWS
A+ BBB
RATING
LOWEST PRICE
GUARANTEE
Box-n-Go Storage & Moving - as Easy as 1-2-3
1
We Deliver
2
We Pick Up
3
We Store or Move
Store on your driveway or inside our secure facility. Load/unload only once. Ground level access.
I want to:
Are you a student?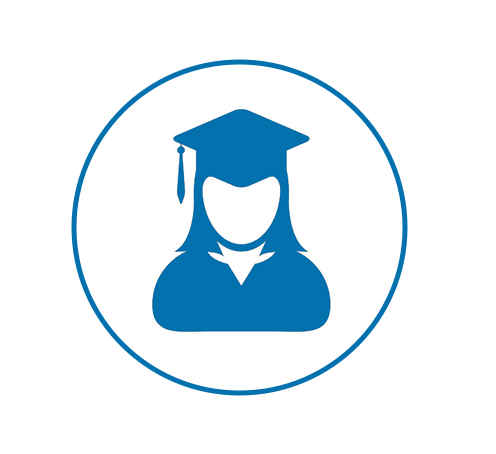 Available Sizes
Box-n-Go - XXL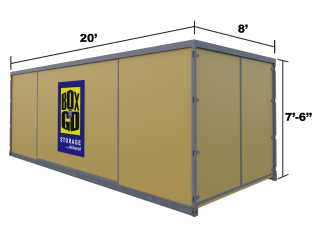 20' Container – all weather.
Perfect for 3-bedroom residence.
5-7 rooms, furniture, appliances, etc.
Learn More
Box-n-Go - XL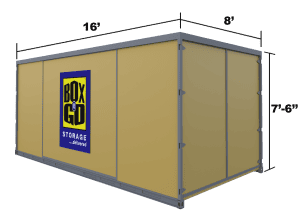 16' Container – all weather.
Perfect for 2-bedroom residence.
3-5 rooms, furniture, appliances, etc.
Learn More
Box-n-Go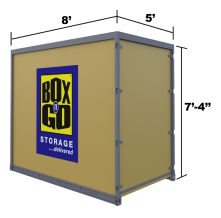 8' Container – all weather.
Modular – works for any need.
Each fits 1-1.5 rooms.
Learn More
I want to:
Are you a student?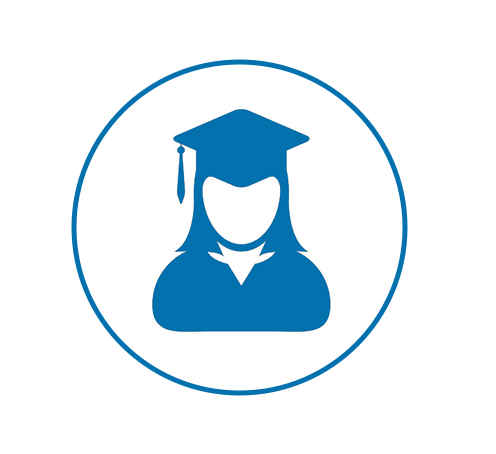 See How Our Services Can Work for You
I want to:
Are you a student?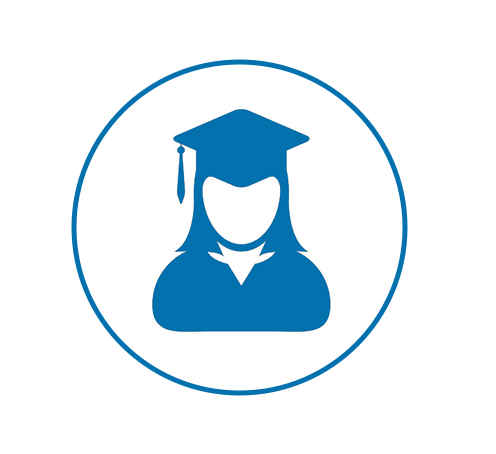 Our Services
Personal & Business Storage
Student Storage
Local & Nationwide Moving
Packing & Loading Help
Moving Boxes & Supplies
Do not see what you are looking for?
What Our Customers Think
I want to:
Are you a student?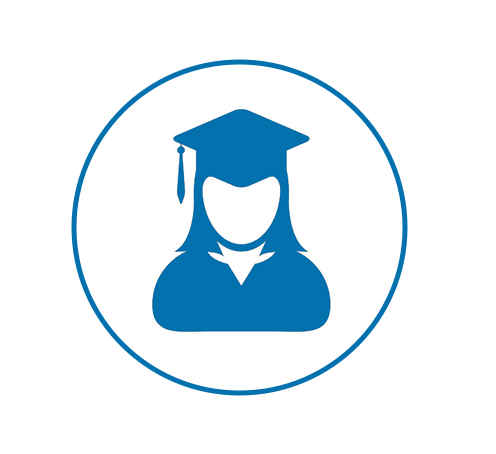 Why Box-n-Go? Here is Our Promise:
We are dedicated to deliver the best solution for almost any storage & moving need, with no gimmicks or hidden costs:
No truck to rent. We deliver storage to you!
Load/Unload only once.
Pay only for space you use.
Secure, climate-friendly facility.
Drive-up access
No Truck to rent…EVER!
Save money and time.
Reduce the risk of accidents and injuries.
No need to pay for gas, insurance & mileage!
Load ONCE Storage Solution!
You only need to load your belongings once!
No need to load and unload it all again into a storage unit.
All containers come with easy ground level access!
Pay Only for the Space You Use!


(if storing at our facility)
No not need to guess on how much space you actually need.
Order an extra 8' x 5' unit. Do not use it – do not pay for it.
Secure, Climate-Friendly Facility!
Highest degree of security and protection.
Our 8' x 5' units are breatheable – no mold or mildew.
No funky smell when your belongings return.
EASY Drive-Up Access!


(if storing at our facility)
Access your units at ground level.
No elevators, ramps, stairs to climb.
Schedule access appointment & drive straight to your units.
I want to:
Are you a student?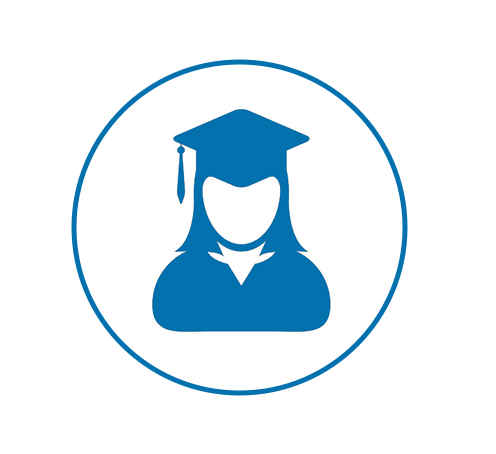 South El Monte Self Storage Company
At Box-n-Go Storage we can help you make your move a more pleasant one. We do it by providing our portable South El Monte storage units. Portable storage approach will ease the burden of moving everything at once. Self storage South El Monte using Box-n-Go is a breeze. It's surprising that just by having a portable storage company available helps you make your move go smoothly. The portable storage unit is a large storage container that is delivered to your home. There you can store as many items that will fill the storage container. Then call us and we'll pick it up. We then take it to our safe, secure storage facility. When your new home is ready to move into, just give us a call. We'll deliver it to your new residence whether it is across the street or across the country. Storage units in South El Monte are widespread in the area. However, an ideal solution for storage of furniture is using the services of Box-n-Go Storage near 91733. Storing your furniture in a storage unit near 91733 is an excellent way to keep it secure and safe. Of course, this is only while you no longer have an immediate requirement for it in your home.  It is also an ideal solution when decorating, downsizing or preparing your home for sale. In fact, here are three good reasons that you should use Box-n-Go Storage to help you with your next move.
Self Storage South El Monte by Box-n-Go Saves you Time
Most people make the mistake of moving everything at once. We say "mistake" because often items get overlooked. The sheer amount of time it takes can wreck your schedule. Instead, pack up many of your items early. Call Box-n-Go Storage service where they can send portable storage units to your driveway. You can then store the belonging safely at our storage facility. When you are ready to move into your new home, just call. Have the portable storage units delivered to your new location.
Take it Easy
Overload: Renting a truck can be a pain, especially when you've underestimated the size of the truck. In that case you will need to move all of your stuff multiple times. Instead of guessing how much you need, you can instead use our portable storage units. Store most of the items that you have and safe money by not having to rent a truck at all.
Make self storage South El Monte work for you
Keeping Items Stored: Many people who move are faced with the quandary of having their moving day from their old home precede the day they can move into their new home. Sometimes by a day, sometimes much longer. In these situations, you need a place to store your items safely and securely. Store until you can move into your new home. Box-n-Go Storage in South El Monte, CA 91733 can not only keep your items secure. The stuff packed in the portable South El Monte storage units can be sent straight to your new driveway, making it convenient for you.
Packing your Storage Unit 91733
When it comes to South El Monte storage and home moving a key factor that can become overbearing is the quest for boxes and packaging. However if we make wrong choices in boxes or packing it can lead to frustration and even worse damage to your goods while packing for storage or home moving. Proper preparation and proper packing of your storage units near 91733 is the key to ensuring that your furniture retains its finish. Preparation also helps the furniture to retain its shape and beauty. That is until you wish to enjoy it in your home again. Good preparation ensures that your furniture will look just as beautiful coming out of storage as it did in your home.
Tips for preparing stuff for storage
Wherever possible, disassemble beds and wooden tables before storing. Handling the furniture in the assembled state may cause damage. It is also very bulky that way and will take the unnecessary space inside your storage unit.
Remove all bolts, screws and nuts, place them in a plastic bag taped to the item.
After dusting, apply polish to protect wooden surfaces.
Wrap a blanket or quilt around items like headboards and table tops to prevent any scratches or dents.
Boxes must be completely sealed with packing tape, this will stop dust getting in.
Label each box with its contents and the room it relates to. Put the info on more than one side it will be much easier to view when stacked.
Mark boxes with all your delicate items clearly with "FRAGILE" in large letters. Wrap all breakable items in bubble wrap or newspaper but avoid newsprint ink marking your goods.
Use high-quality packing boxes designed especially for the job. As tempting as free second hand supermarket boxes are they are not made for the tough work of self storage or home moving. Buy specific boxes designed for the task from a specialist supplier.
Use the same uniform boxes of same size so they stack easier. It is important to fill boxes so stuff empty space with newspaper or packing material. This will stop them collapsing when stacked.
Box–n-Go Storage
have an innovative approach to South El Monte storage. They supply mobile units delivered to your home for you to pack. Once packed it is taken to their secure storage facility saving you any tiresome commute to a traditional self storage depot.
Access to Stored Belongings
Access is very easy and convenient. All we ask is for you to give us a 1 day notice. We come and pull your storage unit from inside the storage warehouse and place it in a designated special access area. When you come, you will be able to drive up right to your units. This service is FREE to Box-n-Go customers. This service represents an incredible convenience; drive up access at no extra cost!
Storage Near 91733
Compare Box-n-Go with a regular storage units near South El Monte. The key benefit in using mobile storage near 91733 is that they deliver mobile storage units to your home for you to pack when needed.  You then arrange a convenient collection, so saving time as you will not be packing and commuting to a remote traditional storage facility twice over. Call Box-n-Go in El Monte, CA 91733 self storage service and let our friendly, courteous staff answer all of your questions about how we can help you with your next move. We offer our safe secure portable storage units. We offer competitive prices that will fit into your budget. For your next move, Box-n-Go Storage service is the one to call.
Compare Box-n-Go to Other Options
As you know, when it comes to storage, there are numerous options available to you. There are a great number of nearby self storage facilities that provide a great service. While we do beleive our service to be the best, please do your homework. Drive by the below local storage facilities. Check them out. See what kind of services and prices are available to you and choose what works the best for you:
Storage Outlet South El Monte – 1108 Peck Rd, South El Monte, CA 91733
El monte Storage –  11310 Stewart St, El Monte, CA 91731
StorAmerica Self Storage – 3830 Santa Anita Ave, El Monte, CA 91731
Box-n-Go
portable storage containers are seen daily in the neigboring cities:
Altadena, CA
,
Alhambra, CA
,
Monterey Park, CA
,
Sierra Madre, CA
,
Arcadia, CA
,
El Monte, CA
, 
Rosemead, CA
,
San Marino, CA
and
South Pasadena, CA
, as well as many other cities in
Los Angeles
and
Orange County, CA
. Article tags:  storage unit 91733, storage units near south el monte, storage near 91733.