RESERVE ONLINE IN MINUTES
RESERVE ONLINE IN MINUTES
Save 50% see how
No Truck Needed see why
No Heavy Lifting we can help load or move
200+ 5-STAR
REVIEWS
A+ BBB
RATING
LOWEST PRICE
GUARANTEE
Box-n-Go Storage & Moving - as Easy as 1-2-3
1
We Deliver
2
We Pick Up
3
We Store or Move
Store on your driveway or inside our secure facility. Load/unload only once. Ground level access.
I want to:
Are you a student?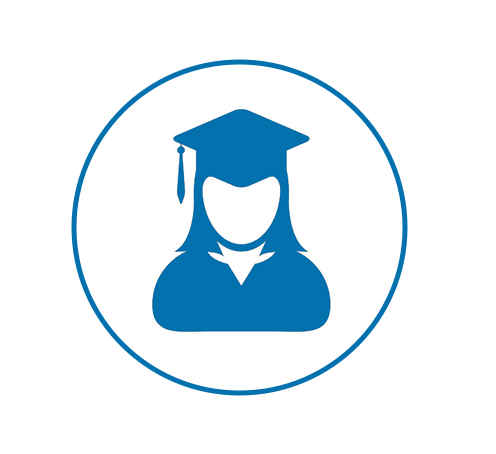 Available Sizes
Box-n-Go - XXL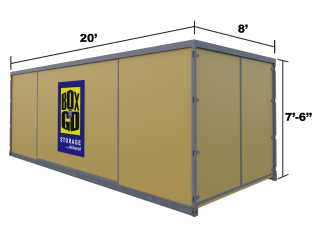 20' Container – all weather.
Perfect for 3-bedroom residence.
5-7 rooms, furniture, appliances, etc.
Learn More
Box-n-Go - XL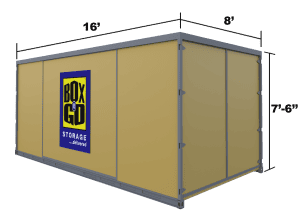 16' Container – all weather.
Perfect for 2-bedroom residence.
3-5 rooms, furniture, appliances, etc.
Learn More
Box-n-Go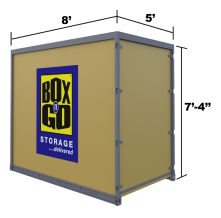 8' Container – all weather.
Modular – works for any need.
Each fits 1-1.5 rooms.
Learn More
I want to:
Are you a student?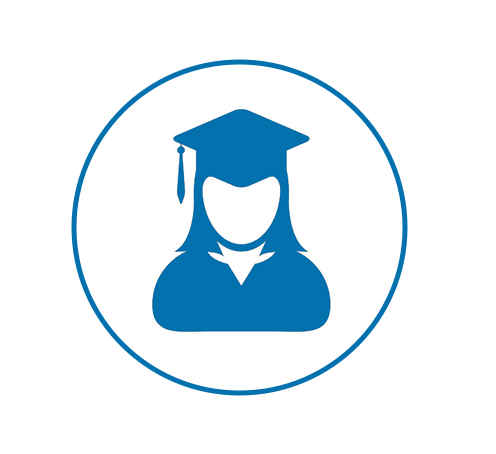 See How Our Services Can Work for You
I want to:
Are you a student?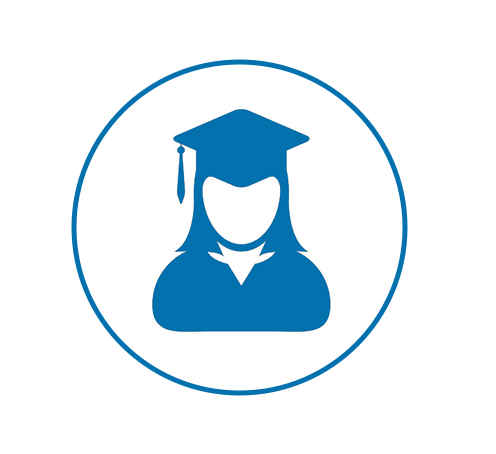 Our Services
Personal & Business Storage
Student Storage
Local & Nationwide Moving
Packing & Loading Help
Moving Boxes & Supplies
Do not see what you are looking for?
What Our Customers Think
I want to:
Are you a student?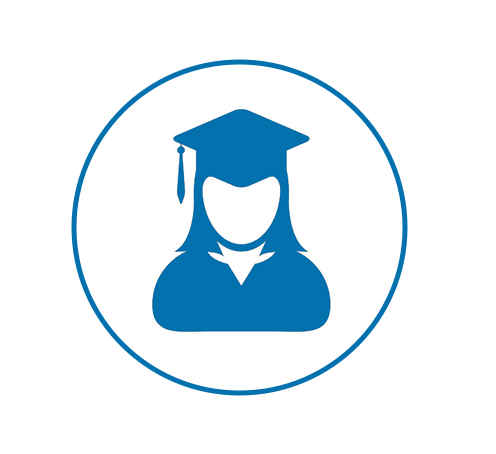 Why Box-n-Go? Here is Our Promise:
We are dedicated to deliver the best solution for almost any storage & moving need, with no gimmicks or hidden costs:
No truck to rent. We deliver storage to you!
Load/Unload only once.
Pay only for space you use.
Secure, climate-friendly facility.
Drive-up access
No Truck to rent…EVER!
Save money and time.
Reduce the risk of accidents and injuries.
No need to pay for gas, insurance & mileage!
Load ONCE Storage Solution!
You only need to load your belongings once!
No need to load and unload it all again into a storage unit.
All containers come with easy ground level access!
Pay Only for the Space You Use!


(if storing at our facility)
No not need to guess on how much space you actually need.
Order an extra 8' x 5' unit. Do not use it – do not pay for it.
Secure, Climate-Friendly Facility!
Highest degree of security and protection.
Our 8' x 5' units are breatheable – no mold or mildew.
No funky smell when your belongings return.
EASY Drive-Up Access!


(if storing at our facility)
Access your units at ground level.
No elevators, ramps, stairs to climb.
Schedule access appointment & drive straight to your units.
I want to:
Are you a student?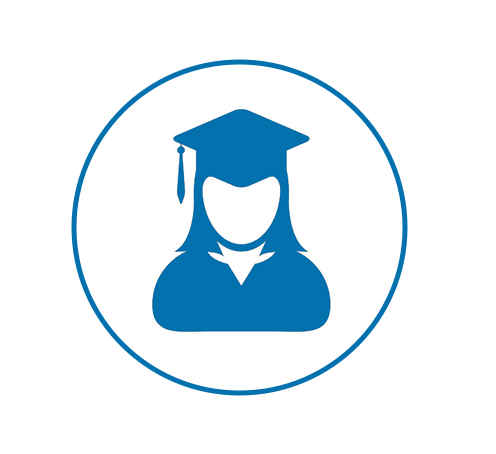 Self Storage Units in Bell Gardens, CA
Whether you live in a house, an apartment, or even if you prefer to spend most of your time at the beach, there's always a great reason to bring Bell Gardens self storage in your life. You need to learn why cheap storage in Bell Gardens CA is a popular option for locals who want to de-clutter their space and keep life organized. Most people think that storage units Bell Gardens is the only option, however, there are many more.
De-clutter Your Space with storage units near Bell Gardens CA
Let's face it: Everyone loves to shop! Maybe you finally found that quirky-but-comfy couch that will work perfectly in your den. Or, maybe your obsession for antique knick-knacks is taking a toll on your available living space. You've simply had enough. Either way, a cleaner and tidier space will make you feel better. When it's time to declutter your living area without throwing things away, consider cheap storage in Bell Gardens CA as your solution.
2. No Attic or Basement? Get Cheap Storage in Bell Gardens CA
Hey, living in Bell Gardens isn't cheap. We understand. Sometimes you have to make sacrifices and let go of items that are on your wish list – like ample storage – to get a good deal on an apartment or home. When your living space comes up short and you need more room, increase your storage space with Bell Gardens self storage.
3. Bell Gardens self storage Storage for Pre- and Post-Baby Items
Planning to welcome a new bundle of joy to your home? When it's time to make room for your new baby, but you don't want to sell or throw away your hard-earned items. However, you can keep your extra belongings safe and secure in self storage Bell Gardens. Why? Kids grow up fast and go through a lot of stuff. There are clothes, cradles, toys and furniture. Rotating your home's inventory of baby needs might feel like a full-time job. Simplify your life with cheap storage in Bell Gardens.
4. Keep Collections from Cluttering Your Home
What do you love collecting as your asset and when did you start? If you're like many in Bell Gardens, you probably have been collecting things since childhood. This means now you have more items than you know what to do with. Whether you enjoy stamps, Harley Davidson memorabilia, rocks, buttons, or vintage dolls, you may not want everything taking up space in your home. Use public storage Bell Gardens to store your collectibles. Create a personal haven, in which you can enjoy them, however, without cluttering up your living space.
5. Remodeling Your Home? Use Public Storage Bell Gardens as Extra Space
Need a new look for your home? A remodeling project can give your living area a serious makeover. But the process can cause a serious mess, if you're not careful. Cheap storage in Bell Gardens CA is a great place to keep furniture, fragile decorations, and items you don't want to get damaged or destroyed. Use Bell Gardens self storage as a secure home away from home for all your valuables and large items that would otherwise be in the way.
Bell Gardens Self Storage Facilities: helping you store your favorite movies
If you love movies, you probably have a huge movie collection at your Bell Gardens home.  While y the rest of the world look for torrent movies online, you prefer to do things the right way by stocking tapes and DVDs. In fact, it's usually not about the movie, but collecting the movie. Whether it is a DVD or an old VHS tape, you love the movies from the 20's all the way to the 21st century. However, there is one dilemma; you have more movies than space.  So, what should you do?  Call a Bell Gardens self storage facility today or search self storage units Bell Gardens.
More About Box-n-Go
Of course we are not Public Storage and we are not affiliated with them. If you are looking for Bell Gardens Public Storage, you can visit them by following this link. We are Box-n-Go Storage. While at the end of the day we deliver self storage service to you, the way we do it is very different from the traditional self storage companies like Bell Gardens Public Storage. We deliver the storage units to you. For that you do not need to go anywhere. Pack and load on your timeline, just once. No rush, no truck rentals, no hassle. Save money and do it a smarter way! One of the best options when considering Bell Gardens self storage that residents can opt for is the facility of cheap storage in Bell Gardens CA provided by Box-n-Go. They offer many distinct advantages and benefits over traditional self-storage sites. They will deliver any required number of mobile storage units direct to any address. This allows you to load and pack the unit at your own convenience. Once packed, it is collected and taken to a secure storage site. This saves you from any tiresome commute to a remote facility and the need to pack and unpack your possessions.
Discover why many residents search Box-n-Go Self Storage Units Bell Gardens!
When you search for Bell Gardens self storage, you will discover a safe and secure place to store your VHS tapes, DVDs, movies, and even vinyl records. Storing your movie collection in Self Storage Units Bell Gardens is the perfect solution!  Here's why:
Keep your movie collection in a safe place- free from theft or damage
Store as many movies as you like for as long as you like
Have your movies delivered to wherever you are in Bell Gardens or the Country
Access your movies when you need them
Many collector's and enthusiasts prefer to place their items in our Self Storage Bell Gardens due to the following:
Low monthly rent on our Self Storage Bell Gardens facility.
Short and long term storage options in Bell Gardens.
We are close to their home in Bell Gardens. Simply search Self Storage Units Bell Gardens.
We offer delivery and pick up of packed self storage units near Bell Gardens and the surrounding areas.
Flexible payment options.
Free and easy ground level access at a Bell Gardens self storage facility.
We provide portable storage units that can be delivered anywhere.
Packing Tips for Self Storage Unit Bell Gardens
The packing tips below will help your self storage go smoothly:
Disassemble large items of furniture as they will pack more efficiently in the unit. Ensure you keep the parts together. Another good tip is to keep the fixtures in a plastic bag taped to the item.
Refrigeration equipment should also be defrosted and, along with washing machines, left dry and with the door open to allow ventilation and prevent mold.
Clean all garden furniture before storing and make sure that your lawnmower and other machinery is drained of fuel.
Cover all furniture with dust sheets and remember to protect table and chair legs with bubble or foam wrap to avoid scratching.
Mirrors and pictures should have their corners protected with foam.
Hopefully these tips will enhance the experience of using public storage Bell Gardens or Bell Gardens self storage as provided by Box-n-Go. Apart from this, you will find many more useful tips on this site.
Call Box-n-Go Bell Garden Storage and rent one of our spacious and affordable self storage units today!
When it comes to storing your movie collection in Bell Gardens, you want to store your collection in a safe and secure place.  Box-n-Go offers that and much more!  With low monthly rent, long-term storage options, and breathable storage units,
Box-n-Go
allows you to store your movie collection without worry.  If you have a movie collection, Vinyl record collection or any type of collection, you can feel assured that Box-n-Go has a spacious storage facility that you can rely on. Box-n-Go provides self-storage units to the following zip codes in Bell Gardens, CA: 90201. Find a Bell Gardens portable storage unit near you! Box-n-Go offers some of the best services in the industry. However, some people may be looking for a service that we do not offer. in these cases, please feel free to check out our competitors. the companies below all are highly qualified and offer exceptional services. Please choose what works best for you:
Public Storage Bell Gardens CA 5005 Firestone Pl
A-1 Self Storage Bell Gardens CA 8462 Garfield Ave
Extra Space Storage Bell Gardens CA 9601 Slauson Ave
Nova Storage Bell Gardens 7349 Suva St
Contact Us Today
Ready to get more cheap storage in Bell Gardens CA? As the area's leading self storage provider, we offer storage units of all sizes to accommodate your needs. Whether you need storage temporarily or indefinitely, we're always here for you. Contact us today! Call Box-n-Go at 877-269-6461 and reserve your storage unit today! Box-n-Go offers convenient and affordable self storage services that are also available in the following nearby cities: 
Commerce, CA
, 
Bell, CA
, 
Cudahy, CA
, 
Huntington Park, CA
, 
Lynwood, CA
, 
Maywood, CA
, 
Montebello, CA
, 
South Gate, CA
, 
Vernon, CA
and other parts of
Los Angeles, CA
and
Orange County, CA
.