RESERVE ONLINE IN MINUTES
RESERVE ONLINE IN MINUTES
Save 50% see how
No Truck Needed see why
No Heavy Lifting we can help load or move
200+ 5-STAR
REVIEWS
A+ BBB
RATING
LOWEST PRICE
GUARANTEE
Box-n-Go Storage & Moving - as Easy as 1-2-3
1
We Deliver
2
We Pick Up
3
We Store or Move
Store on your driveway or inside our secure facility. Load/unload only once. Ground level access.
I want to:
Are you a student?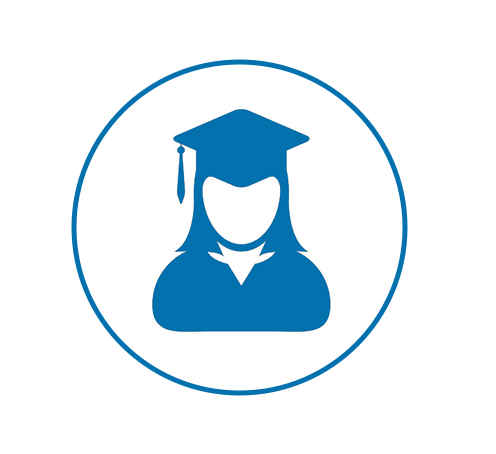 Available Sizes
Box-n-Go - XXL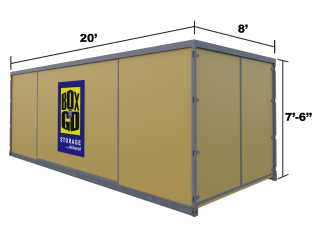 20' Container – all weather.
Perfect for 3-bedroom residence.
5-7 rooms, furniture, appliances, etc.
Learn More
Box-n-Go - XL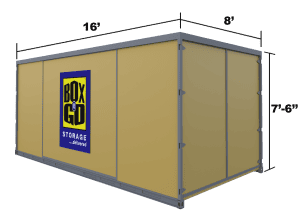 16' Container – all weather.
Perfect for 2-bedroom residence.
3-5 rooms, furniture, appliances, etc.
Learn More
Box-n-Go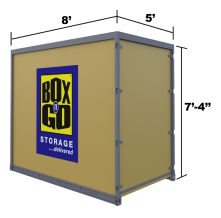 8' Container – all weather.
Modular – works for any need.
Each fits 1-1.5 rooms.
Learn More
I want to:
Are you a student?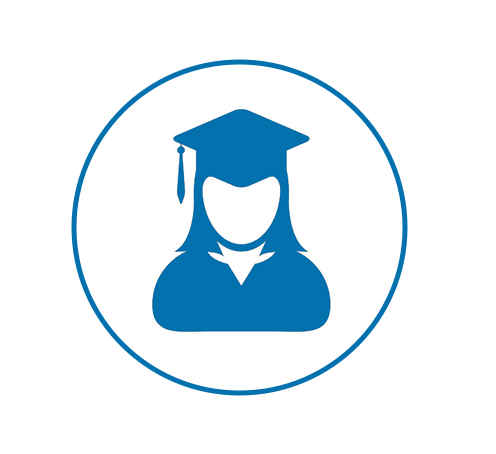 See How Our Services Can Work for You
I want to:
Are you a student?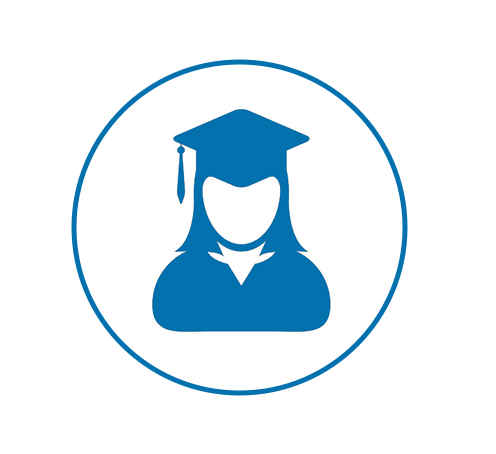 Our Services
Personal & Business Storage
Student Storage
Local & Nationwide Moving
Packing & Loading Help
Moving Boxes & Supplies
Do not see what you are looking for?
What Our Customers Think
I want to:
Are you a student?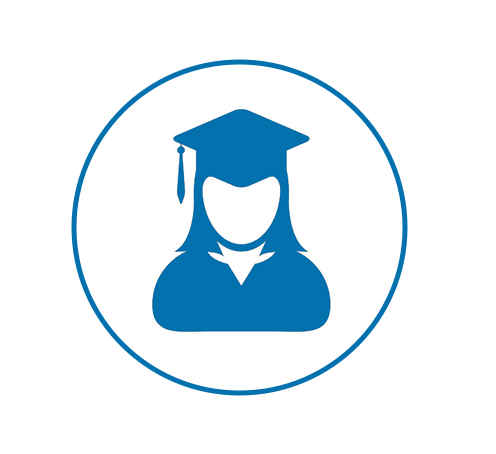 Why Box-n-Go? Here is Our Promise:
We are dedicated to deliver the best solution for almost any storage & moving need, with no gimmicks or hidden costs:
No truck to rent. We deliver storage to you!
Load/Unload only once.
Pay only for space you use.
Secure, climate-friendly facility.
Drive-up access
No Truck to rent…EVER!
Save money and time.
Reduce the risk of accidents and injuries.
No need to pay for gas, insurance & mileage!
Load ONCE Storage Solution!
You only need to load your belongings once!
No need to load and unload it all again into a storage unit.
All containers come with easy ground level access!
Pay Only for the Space You Use!


(if storing at our facility)
No not need to guess on how much space you actually need.
Order an extra 8' x 5' unit. Do not use it – do not pay for it.
Secure, Climate-Friendly Facility!
Highest degree of security and protection.
Our 8' x 5' units are breatheable – no mold or mildew.
No funky smell when your belongings return.
EASY Drive-Up Access!


(if storing at our facility)
Access your units at ground level.
No elevators, ramps, stairs to climb.
Schedule access appointment & drive straight to your units.
I want to:
Are you a student?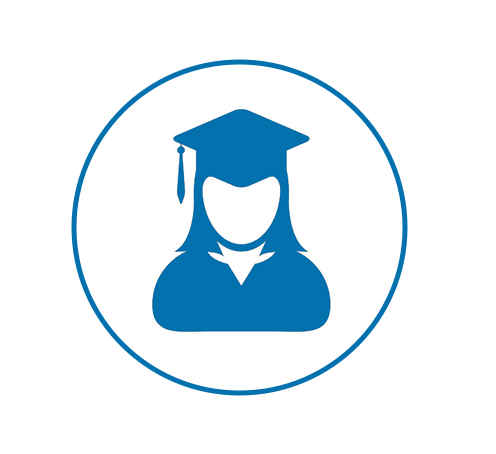 Self Storage South Gate, CA
If you are on the verge of retirement or have already retired, then surely you understand the importance of downsizing. This is where Box-n-Go's self-storage units in South Gate, CA come in. Downsizing usually comes with specific challenges. It can be because of the need to accommodate within a reduced income. Or maybe due to moving into a smaller home. It is also sometimes due to a desire to make life simpler or some other reason. How can storage units in South Gate from Box-n-Go help in such a predicament? A lifetime may go by quickly, while the memories and items accumulated tell a different story. Parting with cherished belongings is difficult. Even when downsizing is the only option, figuring out what to do with certain items can be stressful. Moving them into a storage facility requires a lot of manpower, time, and money. If you're a senior, you probably don't have access to any of these.
Box-n-Go
can help you out.
South Gate Self Storage Provided by Box-n-Go: How It Works
Call Box-n-Go and order our mobile storage units. If you don't know how many containers you need, our friendly and knowledgeable staff will help you determine that. They can always deliver an extra unit just in case. This is the best approach. This way you do not have to pay for additional delivery, but rather have the extra space delivered upfront.
Specify a day and time that you would like your storage containers to be delivered. For your convenience, all containers are at the ground level for rather easy loading and unloading; no need to worry about moving up and down ramps. Also, hiring a moving truck to transport your things is unnecessary.
Once the containers have been delivered to you, pack them on your own time and convenience. If you need help loading, Box-n-Go offers that too for a nominal fee. If you find that you have more items to store, don't worry. Just call us back and we'll deliver additional storage containers directly to your home. Items that you still treasure can be stored with confidence. Our containers are stored in a state-of-the-art warehouse with 24/7 video surveillance.
Clean, Climate-Controlled Storage Environment
There may come a time when it is necessary to pack away and prepare your books and other items for storage units. Households can take advantage of the services provided by
Box-n-Go Storage
. Whether you are moving home or downsizing or have simply found that your collection has outgrown your current home, self-storage facilities provide an ideal option. An option that will keep your books safe until you need them again. At Box-n-Go, we will deliver any number of mobile storage units to your door. These storage units will provide a secure, clean, and controlled environment for your belongings. All at affordable storage rental rates. If you are looking for cheap storage facilities in South Gate, CA, look no further.
Guidelines for Your Best Storing Experience
When exploring storage unit options for your belongings, consider using
Box-n-Go Storage
. We offer innovative mobile storage units. Any number can be delivered to any address in South Gate. Storage containers are of a standard size: 5 x 7 x 8 feet. To ensure a positive mobile storage container experience, please follow the suggested guidelines. This will practically guarantee a great experience when using your storage units in South Gate.
Keep all frequently used items at the front of your unit where you can get at them easily, if required.
As you load your container, make a simple plan that shows where items are placed.
Protect your furniture with breathable cloth covers instead of plastic.
Make effective use of your storage space by stacking boxes to the ceiling, working from heaviest items on the bottom to lightest items on top.
Use your refrigerator or other appliances to store things like linens, books, or CDs. Wedge the door of any appliances ajar so air can circulate, preventing the growth of mold.
Leave a little space between the walls of your unit and your stored items to allow proper ventilation.
Reserve Storage Units in South Gate, CA
When using a South Gate storage facility, follow these tips to make sure your belongings are safe and protected:
Place wooden pallets on the floor. This is to avoid any moisture absorption from the floor of the storage locker. However, this is not necessary with units provided by Box-n-Go.
Wrap each box of books in plastic for added protection against dust and water damage.
Boxes of heavy hardbacks are best stored at the bottom of a pile when you are stacking boxes on top of one another.
Do not stack boxes higher than shoulder height.
You must be able to lift a box comfortably from the top of the stack to reduce the risk of dropping one.
Using Box-n-Go's Self-Storage Facility for Downsizing
If you are retiring and have to downsize, choosing Box-n-Go Storage in South Gate is a wise decision. With Box-n-Go, you will find quality South Gate storage units at affordable prices. Do not feel pressured to get rid of your precious belongings just because they may not fit into your new home. We are happy to accommodate you. Pay only for what you use, and rest assured that your things are safe. Each container has a breathable design that allows airflow, keeping your things dry. The benefit of dealing with Box-n-Go storage is that you do not have to pack your possessions into a truck and drive them to unpack into a traditional storage container. Low-cost storage units are now available to all local residents. All you have to do is to call Box-n-Go at 877-269-6461 and we will be ready to assist you with all your moving and storage needs. Are you currently using a South Gate self-storage facility or a storage locker, and are looking for more affordable options? Box-n-Go storage rental rates start from as low as $59 a month. We will deliver a mobile container directly to your address so you can move your things. Loading service is also available at a nominal fee. There are no specials or gimmicks; the price you get is the price you pay. Those are just a few reasons why we're at the head of the pack when it comes to storage locations in South Gate.
Storage Units Near 90280
Once you have fully packed and organized your stuff, Box-n-Go will collect your mobile storage unit. Then we will take it to our secure South Gate storage facility. That makes it so easy and without any tiresome journeys to any of those traditional self-storage facilities to pack and unpack your possessions. It's easy to rent self-storage units from us. We also have the most affordable self-storage unit prices in South Gate! Consider the benefits of using Box-n-Go for all your storage and moving needs. You will not be driving a truck to and from the facility. No double-handling of all your belongings. You will not have to move all your belongings into storage in one day. Take your time. Save your back and your belongings. With Box-n-Go you will be loading your storage unit only once. It's so much more convenient than typical self-storage facilities.
Compare Box-n-Go To Other South Gate Storage Options
As you probably know, there are lost of self storage places to choose from. We certainly hope that you will choose Box-n-Go. We offer tthe best services, convenience and rates. However, do not just take our word for it. Drive by the below listed facilities. See their units. Find out what their prices, rules and amenities are. Compare to other facilities and Box-n-Go. See what their access policy is. Learn the cost for the ground level access units. You must know what the move out notice requirements are before you move in. Is the insurance required? How much is it? All these pieces of the puzzle are important. You need to know this information to make an intelligent decision. Compare for yourself:
Storage Outlet – South Gate – 5911 Firestone Pl, South Gate, CA 90280
South Gate Self Storage – 2405 Southern Ave, South Gate, CA 90280
Public Storage South Gate – 5005 Firestone Pl, South Gate, CA 90280
StorAmerica Self Storage – 12024 Center St, South Gate, CA 90280
Nova Storage – 5951 Firestone Blvd, South Gate, CA 90280
Security Public Storage – 5601 Southern Ave, South Gate, CA 90280
Box-n-Go provides self-storage units to the 90280 ZIP Code in South Gate, CA. Box-n-Go offers convenient and affordable self-storage services that are also available in the following nearby cities:
Bell, CA
,
Bell Gardens, CA
,
Commerce, CA
,
Cudahy, CA
,
Downey, CA
,
Huntington Park, CA
,
Lynwood, CA
,
Maywood, CA
,
Montebello, CA
, and
Vernon, CA
, as well as many other communities in
Los Angeles
and
Orange County
.