RESERVE ONLINE IN MINUTES
RESERVE ONLINE IN MINUTES
Save 50% see how
No Truck Needed see why
No Heavy Lifting we can help load or move
200+ 5-STAR
REVIEWS
A+ BBB
RATING
LOWEST PRICE
GUARANTEE
Box-n-Go Storage & Moving - as Easy as 1-2-3
1
We Deliver
2
We Pick Up
3
We Store or Move
Store on your driveway or inside our secure facility. Load/unload only once. Ground level access.
I want to:
Are you a student?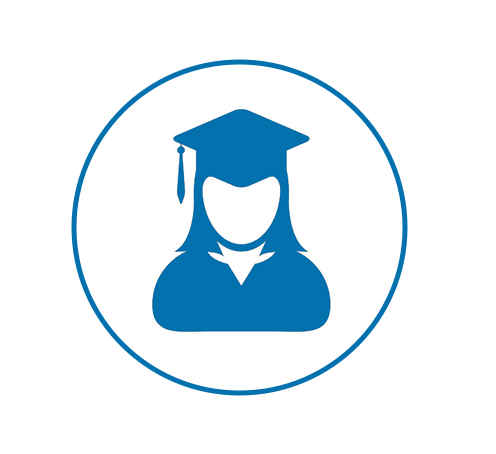 Available Sizes
Box-n-Go - XXL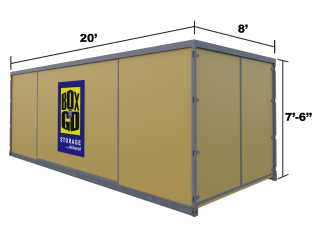 20' Container – all weather.
Perfect for 3-bedroom residence.
5-7 rooms, furniture, appliances, etc.
Learn More
Box-n-Go - XL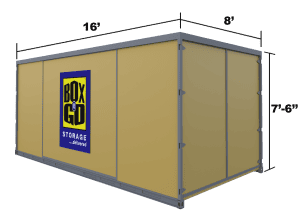 16' Container – all weather.
Perfect for 2-bedroom residence.
3-5 rooms, furniture, appliances, etc.
Learn More
Box-n-Go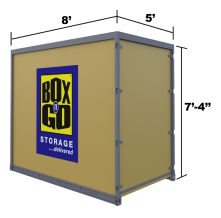 8' Container – all weather.
Modular – works for any need.
Each fits 1-1.5 rooms.
Learn More
I want to:
Are you a student?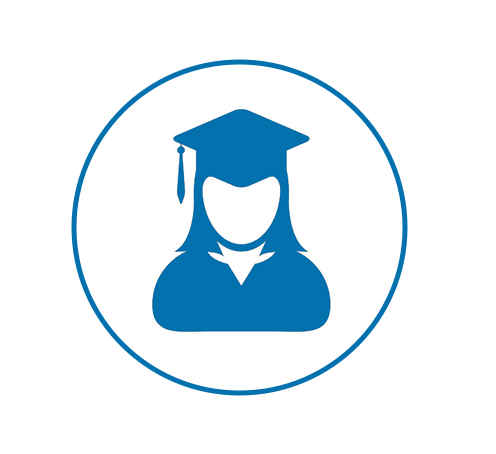 See How Our Services Can Work for You
I want to:
Are you a student?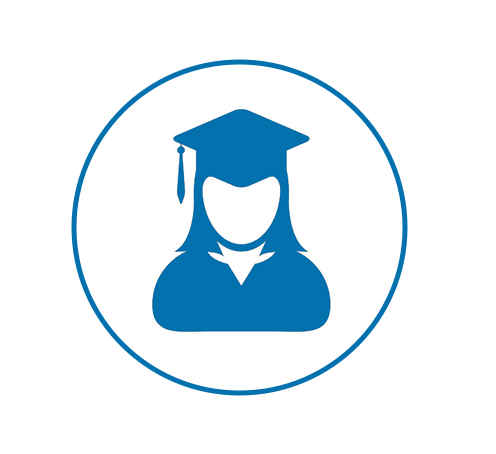 Our Services
Personal & Business Storage
Student Storage
Local & Nationwide Moving
Packing & Loading Help
Moving Boxes & Supplies
Do not see what you are looking for?
What Our Customers Think
I want to:
Are you a student?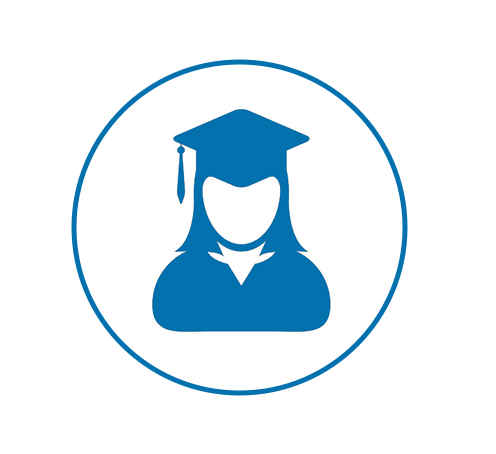 Why Box-n-Go? Here is Our Promise:
We are dedicated to deliver the best solution for almost any storage & moving need, with no gimmicks or hidden costs:
No truck to rent. We deliver storage to you!
Load/Unload only once.
Pay only for space you use.
Secure, climate-friendly facility.
Drive-up access
No Truck to rent…EVER!
Save money and time.
Reduce the risk of accidents and injuries.
No need to pay for gas, insurance & mileage!
Load ONCE Storage Solution!
You only need to load your belongings once!
No need to load and unload it all again into a storage unit.
All containers come with easy ground level access!
Pay Only for the Space You Use!


(if storing at our facility)
No not need to guess on how much space you actually need.
Order an extra 8' x 5' unit. Do not use it – do not pay for it.
Secure, Climate-Friendly Facility!
Highest degree of security and protection.
Our 8' x 5' units are breatheable – no mold or mildew.
No funky smell when your belongings return.
EASY Drive-Up Access!


(if storing at our facility)
Access your units at ground level.
No elevators, ramps, stairs to climb.
Schedule access appointment & drive straight to your units.
I want to:
Are you a student?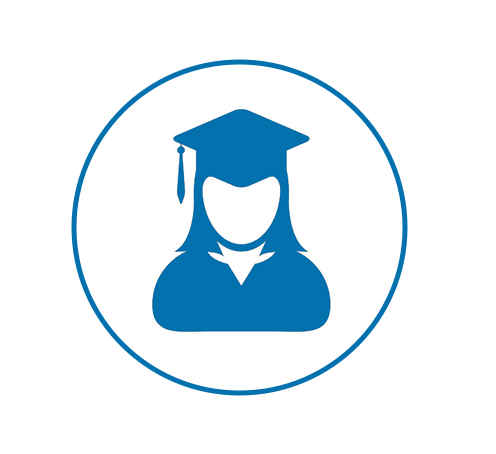 Huntington Park Self-Storage Units
There are many myths and misconceptions about self storage, which make it difficult for businesses and residents alike to choose the perfect self-storage options for their needs. Maybe you've heard a lot of the myths about storage facilities and you are not sure what to do. Some of these most common myths include:
Storage is too expensive
Storage is not safe
Your items will be damaged
While there are many myths about self-storage and full storage in Huntington Park, we want to debunk the most common myths. This way you can decide if you should rent self-storage units.
Myth 1: Storage is too expensive
It's no secret that your total storage unit costs will depend on the size, location, and the type of unit you choose. However, renting a storage unit can be more cost-effective than packing your own belongings. If you think about it, you would have to rent a truck, pay for gas mileage, insurance, and other fees. Not to mention, you will be wasting time packing, driving, and unpacking again. The time you spend packing and driving can be used for last-minute errands to ensure your move goes as smoothly as planned.
Myth 2: Storage is not safe
Many people believe that their items will be subject to theft and break-ins if they leave their belongings in a Huntington Park storage facility. This is simply not the case. Most storage units in Huntington Park have a high level of security that makes it impossible to steal from. When you place your valuables in a secure self-storage facility, you can put your mind at ease knowing your items are in a safe environment.
Myth 3: Your items will be damaged
Most people believe that placing their items in storage will cause damage. However, that is simply not the case. Most items that are damaged are the result of poor planning and packing techniques. When you place your items in a Huntington Park storage facility, you want to make sure you are protecting your belongings. You can do this by packing the items in the appropriate bins as well as placing packing peanuts and bubble wrap on your most delicate items. This way you can ensure that your items will be damage-free before and after they are placed in your storage unit. It's important to do your research on the self-storage facilities serving the Huntington Park area. Most of the myths out there stem from poor planning and failure to do proper research on the storage facility along with the techniques that have been mentioned before. At Box-n-Go, our affordable storage units in Huntington Park make packing and storing your items a seamless process. If you are ready for a stress-free storage experience, give us a call today!
Other Family Situations
So, your big day is approaching and you are finally getting married! You have waited for this day all your life and you want everything to go as planned. This is why you have to plan everything in advance to make sure the wedding goes as smooth as possible.
Reserve storage units in Huntington Park before your wedding day!
It's no secret that on a wedding day, everyone will be focusing on the bride, her make-up, her shoes, her hair, and most importantly, her dress! Whether you are the bride or the groom, you know the whole wedding is centered on the style, shape, and color of the dress. However, the dress is a best kept secret until she is ready to walk down the aisle. But how does a bride keep her dress secret when everyone is always coming in and out of the home? Well, simply by placing the dress inside a climate-controlled storage unit in Huntington Park! It makes perfect sense! Public storage places offer the perfect solution for any bride-to-be. They are able to keep their dress in a safe and secure location that is only minutes away from their home. Not only that, they will also have access to their temporary storage in Huntington Park anytime they need to get the dress for new measurements or just check that the dress is in good condition. In addition to your dress, you can also place the following wedding party items in Huntington Park storage units:
Wedding invitations
Early wedding gifts
Wedding decorations
Bridesmaid dresses
Groom's tuxedo
Flower girl dresses
Ring bearer suit
Easels for wedding photography display
Cake toppers
And anything else for your wedding
Have a destination wedding?
If you have a destination wedding in Huntington Park, or anywhere else in the country, you don't have to worry about anything. When you store your dress at Box-n-Go's facility serving Huntington Park, we can deliver your packed storage unit (including your dress) to wherever you are. And you don't have worry about mold or mildew, because we have breathable storage units that keep your dress in tip-top shape. Box-n-Go has everything you need for a perfect day! And you can't beat our self-storage unit prices in Huntington Park! When it comes to packing your belongings in Huntington Park storage, it requires time, commitment, and skill. A carefully packed storage unit will help keep you organized and save you a lot of time and frustration. Whether you are moving from Huntington Park, decluttering your home, or making space for a nursery, you can use these storage packing tips.
Tip 1: Make a plan using storage units
If you have a lot of belongings in Huntington Park, it can be challenging to determine what to store, pack, or toss. When you have a thought-out plan of where your belongings will go, it will be easier to store them and retrieve them later for when you need them. You can ask yourself questions such as:
Will these items be easy to retrieve from storage when I need them?
Will I need to use these items in the next 6 months to a year?
How can I condense these items to create more space in my home?
Do these items really need to be placed in storage or should I just donate them?
Should I store most of these items in self-storage units in Huntington Park, CA or my new location?
Tip 2: Protect your delicate items
Do you have precious heirlooms, antique furniture, or delicate pieces in Huntington Park? Then obviously you want to make sure they are protected and damage-free at all times. It can be a challenge placing your most precious belongings in one of the self-storage facilities in this area. But if you know how to pack correctly, you should have no problem keeping your belongings safe. Don't forget to stock up on bubble wrap, packing peanuts, and other protective layers to keep your belongings safe.
Tip 3: Watch your weight
It can be quite tempting to think of putting all of your belongings into one or two storage units to save money. However, stuffing your items into one storage bin can cause more harm than good. Maybe your items are light in weight but packing them all together can create a storage bin too heavy to carry, lift, or move. Therefore, it's best if you are mindful about the items you place in your storage unit. Make an effort to keep your storage bin at a decent weight where it will be easy to move.
Tip 4: Label up!
There's nothing more frustrating than getting ready to place your items in a Huntington Park storage facility when you don't know which item is what. It's important that you know which box is storing what particular items. This way you can determine which items need special care. Use proper labels and place them on the storage bins accordingly. This way you will find it easier to retrieve the items from self-storage facilities.
Tip 5: Have fun!
Packing, moving, and storing items is one of the most stressful life events for anyone. However, meticulously planning the moving and storage process can help you take the stress away. Try to add a bit of fun and creativity in it. Maybe you can do simple things like reward yourself with a sweet treat after packing your first bin. If you have little ones involved, give them fun and silly stickers when they complete a task. Packing and storing your items in a storage unit doesn't have to be a stressful event. If you follow these simple tips you will have a stress-free packing and storage experience. If you've been searching for storage locations in Huntington Park, give us a call at 877-269-6461 today! Whether you are storing your wedding dress, gifts, furniture, books or instruments, you can feel confident that you have
affordable
and convenient self storage just minutes away from your Huntington Park home.
Compare storage facilities in Huntington Park
Box-n-Go is not the only ballgame in town. Drive by the local storage facilities listed below. Check out their storage containers and compare for yourself:
Huntington Park Self Storage – 5961 Santa Fe Ave, Huntington Park, CA 90255
Public Storage 90255 – 5005 Firestone Pl, South Gate, CA 90280
Extra Space Storage – 6033 S Central Ave, Los Angeles, CA 90001
Box-n-Go
provides self-storage units to the following ZIP Codes in Huntington Park, CA: 90001, 90255. Find a Huntington Park portable storage unit near you! Convenient and affordable storage services from Box-n-Go is also available in the following nearby cities:
Commerce, CA
,
Bell, CA
,
Bell Gardens, CA
,
Cudahy, CA
,
Lynwood, CA
,
Maywood, CA
,
Montebello, CA
,
South Gate, CA
,
Vernon, CA
, Walnut Park, CA, and other neighborhoods throughout
Los Angeles
and
Orange County
.
Self Storage Units in Highland Park
Box&Go – a modern service for providing individual self-storage units in a general warehouse to free up space in the room. This is a service that helps to store essential things safely or to facilitate the process of moving. In other words, you rent a container to place furniture and household appliances, small and large-sized office equipment necessary for work, non-seasonal and children's clothing, professional equipment, sports equipment, etc.
Where are units with personal belongings stored in CA?
You can choose any warehouse in Los Angeles, Long Beach, San Fernando Valley, Orange County, California, and parts of Riverside, Ventura, and San Bernardino counties to store your belongings. If the location is comfortable, you can save 50% of the service cost by loading the container yourself. If it is difficult for you, then it is better to order the delivery of a storage unit in Highland Park.
Why will Box&Go services be convenient for you? Because:
No need to rent a moving truck;
Flexible delivery/pickup schedule;
Pack and load at your own pace;
Free ground-level access;
Pay only for the space you use;
Convenient ground-level loading.
Do you want to know more about the terms of the use of self-storage units? Then, call us at 1-877-269-6461, and we will help you plan your move most comfortably, considering all individual circumstances.