RESERVE ONLINE IN MINUTES
RESERVE ONLINE IN MINUTES
Save 50% see how
No Truck Needed see why
No Heavy Lifting we can help load or move
200+ 5-STAR
REVIEWS
A+ BBB
RATING
LOWEST PRICE
GUARANTEE
Box-n-Go Storage & Moving - as Easy as 1-2-3
1
We Deliver
2
We Pick Up
3
We Store or Move
Store on your driveway or inside our secure facility. Load/unload only once. Ground level access.
I want to:
Are you a student?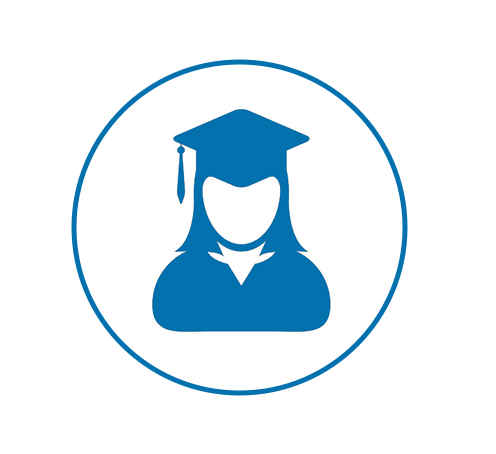 Available Sizes
Box-n-Go - XXL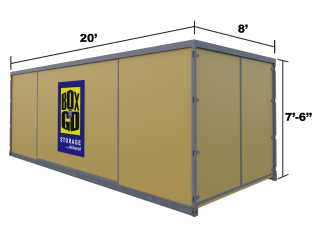 20' Container – all weather.
Perfect for 3-bedroom residence.
5-7 rooms, furniture, appliances, etc.
Learn More
Box-n-Go - XL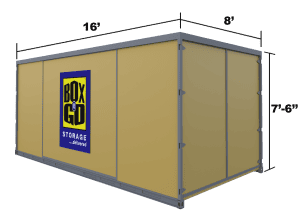 16' Container – all weather.
Perfect for 2-bedroom residence.
3-5 rooms, furniture, appliances, etc.
Learn More
Box-n-Go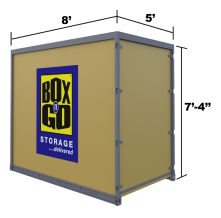 8' Container – all weather.
Modular – works for any need.
Each fits 1-1.5 rooms.
Learn More
I want to:
Are you a student?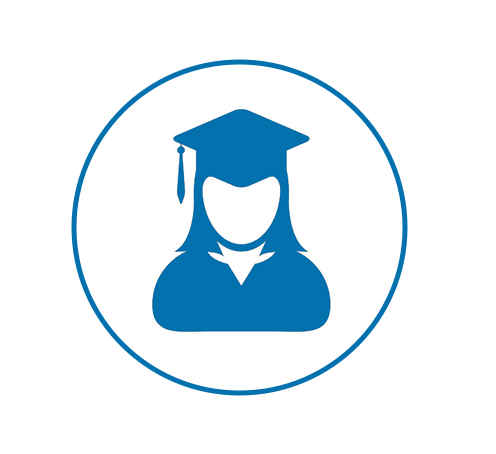 See How Our Services Can Work for You
I want to:
Are you a student?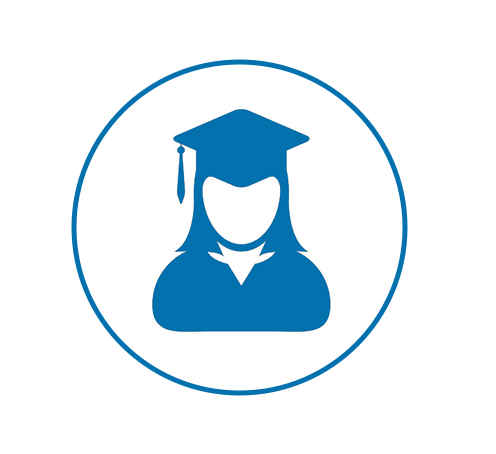 Our Services
Personal & Business Storage
Student Storage
Local & Nationwide Moving
Packing & Loading Help
Moving Boxes & Supplies
Do not see what you are looking for?
What Our Customers Think
I want to:
Are you a student?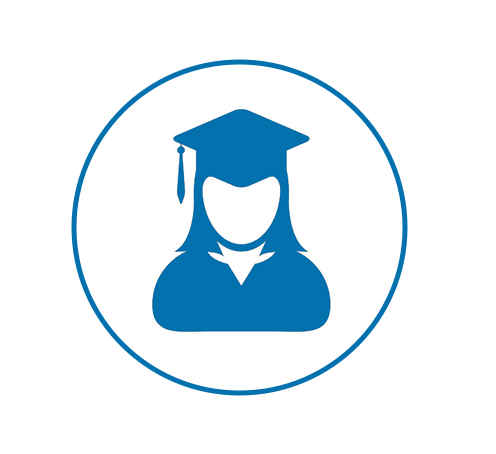 Why Box-n-Go? Here is Our Promise:
We are dedicated to deliver the best solution for almost any storage & moving need, with no gimmicks or hidden costs:
No truck to rent. We deliver storage to you!
Load/Unload only once.
Pay only for space you use.
Secure, climate-friendly facility.
Drive-up access
No Truck to rent…EVER!
Save money and time.
Reduce the risk of accidents and injuries.
No need to pay for gas, insurance & mileage!
Load ONCE Storage Solution!
You only need to load your belongings once!
No need to load and unload it all again into a storage unit.
All containers come with easy ground level access!
Pay Only for the Space You Use!


(if storing at our facility)
No not need to guess on how much space you actually need.
Order an extra 8' x 5' unit. Do not use it – do not pay for it.
Secure, Climate-Friendly Facility!
Highest degree of security and protection.
Our 8' x 5' units are breatheable – no mold or mildew.
No funky smell when your belongings return.
EASY Drive-Up Access!


(if storing at our facility)
Access your units at ground level.
No elevators, ramps, stairs to climb.
Schedule access appointment & drive straight to your units.
I want to:
Are you a student?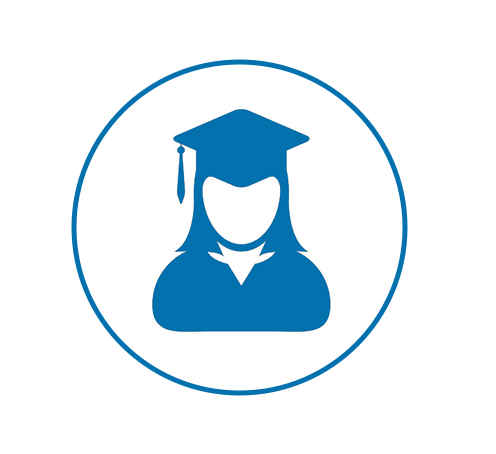 Self-Storage Units in Maywood, CA 90270
There is nothing more rewarding than having a precious pet that  gives you the love, attention and affection you need in your home. After all, pets are more than just pets; they are part of the family. Whether you have dogs, cats, reptiles, or any other type of pet in your Maywood , 90270 home , you know they are special.  However, it's unfortunate that they also have to leave this planet at some point. When they leave you forever, you need to store their belongings somewhere safe. That is why renting Storage Maywood CA can be a good idea for your pet's belongings. Read on to know more about storage units near Maywood CA.
Storage Maywood CA – Why You Need to Store Your Pet's Items?
The death of a pet in your 90270 home can lead to emotional stress, and it can be unbearable to look at all the pet toys, pictures, and things you bought for your pets over the years. You always will remember your pet and the memories you created with them while playing and having fun. But right now, the pain may be too hard to face. You know eventually that you will get another pet to create more memories with. But maybe you are not ready as yet. So, what do you do with all of your pet items that you have scattered in your home?  You can place them in Storage in Maywood CA, 90270. It may seem odd to place your pet toys and pet belongings in Storage units near Maywood ca. But it can be beneficial for you in the long run. This way when you are ready to add a new pet to your family again, you will have all the things you need to make your new pet feel at home.  Simply retrieve the items out of storage units near Maywood ca for your new pet to enjoy.
Why placing your pet items in Storage units near Maywood CA is a good idea?
You need some time to mourn for the loss of your dear one. And for that you need to distance yourself from the items of your pet. It can be heartbreaking to come to your home every day to see constant reminders of your best friend who is no longer around.   By placing your items in storage in  Maywood CA, you won't have to face the reality of the loss of your pet every day.  However, this doesn't mean you simply forget about your pet by giving away their items.  Most storage facilities  in the 90270 area provide quick and easy access to your storage units.  This way you can go to your storage 90270 warehouse at any time and look through old photos, play with old toys. Thus just remember the memories your 90270 home and the good things about your pet whenever you need to. They say time heals all wounds. So, whenever you are ready, you can get a new pet, and then have your storage 90270 deliver all of your pet belongings to you at your Maywood Ca home in the 90270 area.
Tips to Help You Store the Items Successfully In the Storage
Are you looking at options for self storage Maywood Ca? The residents of this area have access to the mobile storage units supplied by
Box-n-Go Storage. 
Follow the following advice to ensure your storage is successful: 1. Beware of Moisture: One of the main considerations when storing furniture is the protection from airborne moisture.  Moisture is an issue in all units. As they can never be airtight or 100% waterproof, it can collect even when the unit is in a controlled climate. Furniture should also be covered in breathable cotton material rather than plastic. Also, keep a gap between furniture so that it will allow air to circulate. A great way to protect wooden furniture is to apply a light layer of polish on it.  This is how the wax and oils can lock out moisture when exposed to light moisture. 2. Pack Carefully: Obtain specialist packing supplies and pack as carefully as you would for a move.  As items are transported in and out of the storage unit, they can be dropped or bumped.   Follow the great packing advice on this blog to protect your items. 3. Pack Efficiently: Use hidden storage space inside appliances, drawers and dressers to keep other items.  You can also save space by disassembling furniture. Keep the components together and the fixings taped in a bag with them. Hopefully these tips will enhance the experience of storage  Maywood Ca.  If you are looking for more tips and advice, browse through the website to find more blogs on it.
Storage Units Recommendations
If you need to keep the unit at a storage facility for a long time, that is possible. The facility is secure. It is well lit and has plenty of security cameras. If you need to get to your stuff while it is in storage, you'll have convenient ground access. You can rest knowing that your possessions are safely stored away from thieves and the weather. When you are ready to take delivery of your storage unit simply make another call and schedule the date and time of the drop off. Your unit will be brought to you and left until you have completed your storage needs. Getting storage units in Coast Mesa has never been easier. Having an adequate and safe place to store your possessions is an important service to many people. The convenience of having a crate delivered to your home or office is service that is not offered by every storage company in Maywood. However, if this is something that sounds perfect for your needs, call today to talk to professionals who are ready to address all of your storage needs.
Call Box-n-Go storage 90270 to handle all of your storage needs in Maywood CA today!
At Box-n-Go storage 90270, we understand that it's devastating to lose a pet. That's why we strive to make your storage 90270 experience a memorable one. While we can't get you your pet back, we can offer affordable storage solutions in the 90270 area that give you a peace of mind by storing the items that belong to them. This way you know that your pet items are safe and secure, and ready for you whenever you need them. Call Box-n-Go storage 90270 today and discover why many pet owners prefer our storage units near Maywood CA, 90270.
Compare Box-n-Go to Other Maywood Storage Options
When it comes to storage, there lots of options out there. However, how do you determine which one is the best for you? One has to do lots of comparisons ad homework, before you can answer this question. We recommend driving by the facilties you are considering. Ask them about their units, prices, rules. Is the insurance policy a requirement? It is often needed in addition to the rental. What is the move in and move out protocol, notice, access policy, etc. All these items can greatly affect your experience and, based on your needs, the choice of the facility. Here is a list of some of the nearby places. Compare them to Box-n-Go:
U-Store – 5427 Clara St
A-1 Self Storage – 8462 Garfield Ave
Public Storage – 5005 Firestone Pl
Box-n-Go
provides convenient and affordable self storage services that are also available in the following nearby cities: 
Commerce, CA
, 
Bell, CA
, 
Bell Gardens, CA
, 
Cudahy, CA
, 
Huntington Park, CA
, 
Lynwood, CA
, 
Montebello, CA
, 
South Gate, CA
, 
Vernon, CA
as well as other parts of
Los Angeles, CA
and
Orange County, CA
.