RESERVE ONLINE IN MINUTES
RESERVE ONLINE IN MINUTES
Save 50% see how
No Truck Needed see why
No Heavy Lifting we can help load or move
200+ 5-STAR
REVIEWS
A+ BBB
RATING
LOWEST PRICE
GUARANTEE
Box-n-Go Storage & Moving - as Easy as 1-2-3
1
We Deliver
2
We Pick Up
3
We Store or Move
Store on your driveway or inside our secure facility. Load/unload only once. Ground level access.
I want to:
Are you a student?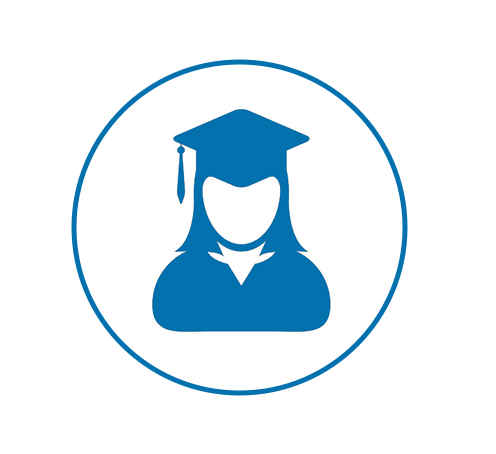 Available Sizes
Box-n-Go - XXL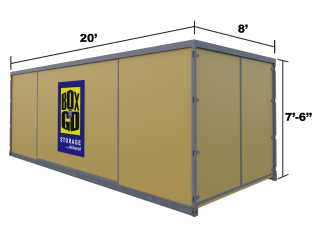 20' Container – all weather.
Perfect for 3-bedroom residence.
5-7 rooms, furniture, appliances, etc.
Learn More
Box-n-Go - XL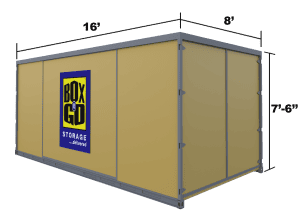 16' Container – all weather.
Perfect for 2-bedroom residence.
3-5 rooms, furniture, appliances, etc.
Learn More
Box-n-Go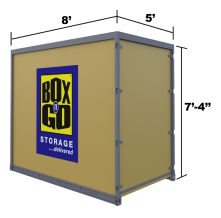 8' Container – all weather.
Modular – works for any need.
Each fits 1-1.5 rooms.
Learn More
I want to:
Are you a student?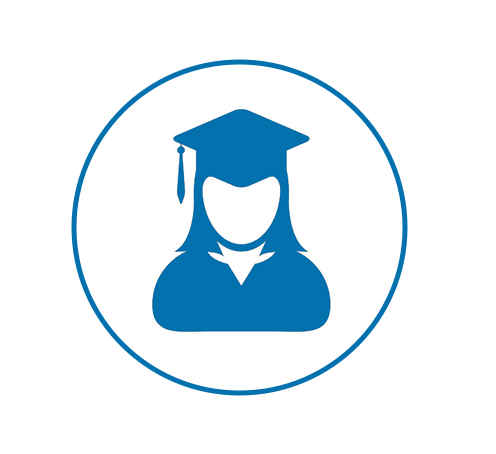 See How Our Services Can Work for You
Call or order online in minutes
We deliver storage to you
Pack at home, at your convinience
Store on your property or at indoor facility
Move locally or nationwide
I want to:
Are you a student?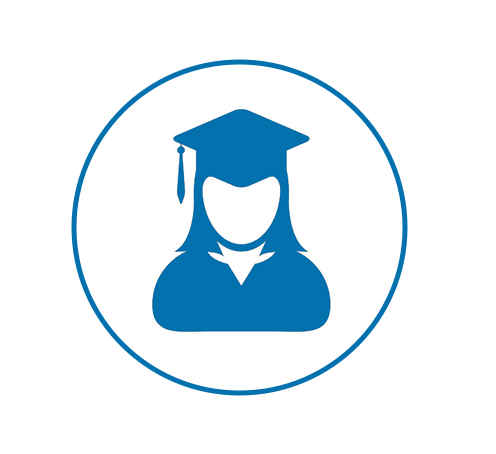 Our Services
Personal & Business Storage
Student Storage
Local & Nationwide Moving
Packing & Loading Help
Moving Boxes & Supplies
Do not see what you are looking for?
What Our Customers Think
I want to:
Are you a student?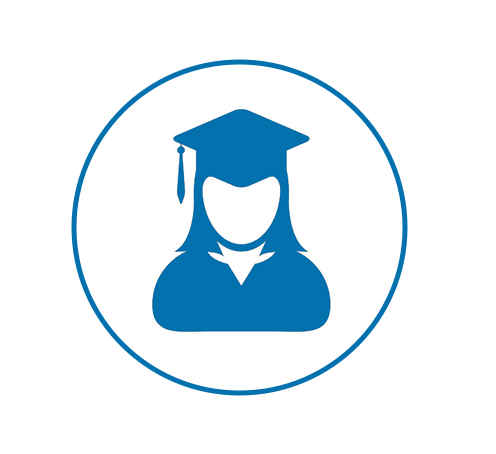 Why Box-n-Go? Here is Our Promise:
We are dedicated to deliver the best solution for almost any storage & moving need, with no gimmicks or hidden costs:
No truck to rent. We deliver storage to you!
Load/Unload only once.
Pay only for space you use.
Secure, climate-friendly facility.
Drive-up access
No Truck to rent…EVER!
Save money and time.
Reduce the risk of accidents and injuries.
No need to pay for gas, insurance & mileage!
Load ONCE Storage Solution!
You only need to load your belongings once!
No need to load and unload it all again into a storage unit.
All containers come with easy ground level access!
Pay Only for the Space You Use!


(if storing at our facility)
No not need to guess on how much space you actually need.
Order an extra 8' x 5' unit. Do not use it – do not pay for it.
Secure, Climate-Friendly Facility!
Highest degree of security and protection.
Our 8' x 5' units are breatheable – no mold or mildew.
No funky smell when your belongings return.
EASY Drive-Up Access!


(if storing at our facility)
Access your units at ground level.
No elevators, ramps, stairs to climb.
Schedule access appointment & drive straight to your units.
I want to:
Are you a student?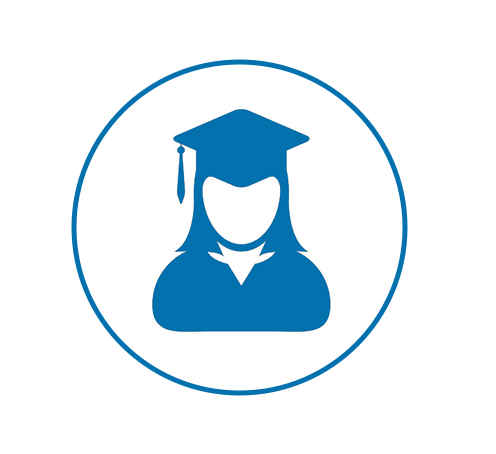 Self Storage Units in Cudahy, CA
Do you find your apartment to be overflowing with humongous amount of items in it? There are many who go through the same experience in Cudahy CA. Everyone has the realization in his or her own time. Maybe you were cleaning the apartment one day. Which made you realize the sheer number of items you have lying around. There is barely enough room to walk around! However, what can you do about it? Many people look at Cudahy self storage as a valuable option. It is a smart idea, as you could get self storage units in Cudahy for a low price. There you can keep the items you want to retain but do not use regularly. It would free up so much space in your apartment. You could add new furniture, create an arts and crafts section, or even set up a mini-home gym.
How to Get the Best Cudahy CA Storage Deal
Do you want to know the truth about Cudahy CA self storage options? Most of the Cudahy CA storage facilities that you read about online are going to cause you problems. Why? Because the cheaper Cudahy CA storage units only have low monthly prices because the companies cut corners to make a profit. These Cudahy CA storage units may not have any climate control features, many are unguarded, and the access hours are very limited. It is not a great experience, especially if you regularly want to visit your Cudahy CA self storage unit to put in more items or take things out.
What is the Best Affordable Storage in Cudahy CA Solution?
Based on our research and experiences, mobile storage is going to give you everything that typical Cudahy CA storage facilities lack. With mobile Cudahy CA storage, you get so many features and amenities built into the monthly price of your container. For instance, when you order a storage unit, it is sent to your address. It is the most convenient and flexible way to load up your unit. Instead of having to rent a U-Haul and drive to a remote Cudahy CA public storage facility, your container comes to you. Load it up at your convenience, call the company, and they transport your unit to a secure and climate-friendly facility. However, how can you access your Cudahy CA self storage unit easily, if you are using a mobile storage company? The beauty of working with mobile storage companies like Box-n-Go is that you have more than one option. If you do not mind driving, you can visit the secure facility during regular business hours, Monday to Saturday. You can get quick access to your unit, take out what you need and be on your way! Those who do not like that option can contact the mobile storage provider and ask for the container to be sent to their address again. Then you can take out items, or put more stuff inside the unit, at your convenience. When you are done, the company will take the unit back.
5 questions to ask when searching for Self Storage Units in Cudahy
Renting a self-storage Cudahy seems like the ideal solution to help you declutter your living space. However, you are not sure if you should rent Self Storage units in Cudahy just yet. Maybe you are worried about the costs. Perhaps about the safety. Or the level of access you have to your items.   This is why it's important to search for Cudahy Self Storage in your area and determine if storage is what you really need.
What type of storage unit will I need?
When it comes to searching for storage units online, there is a wide variety of different options.  The most common are storage at an actual facility. Or portable storage, where the storage company delivers containers right to your doorstep.
What will I place in storage?
You want to take your time to determine what you place in storage.  While most people place clothes or furniture in storage, other's place instruments, expensive artwork and precious heirlooms.  If you are placing valuable items in storage, you want to find out if your storage has some type of insurance or content protection program to keep your valuables safe.
Is Self Storage Units in Cudahy safe?
When you are placing your items in storage near 90201, it's okay to be apprehensive about the safety of your items.  This is why most self-storage units are equipped with top-notch security systems specifically designed to keep intruders out.
Will I have access to all of my items?
When you are placing your items in storage near 90201, you want to feel at ease knowing that you can have quick access to your items easily. When you are searching for Self Storage Units in Cudahy make sure the company you choose offers quick and easy access to your belongings whenever you need them.
Will storage be expensive?
When it comes to
pricing your storage needs
, only you can say what is expensive for you.  If you want to reduce the costs of your storage, call around to different storage centers and compare the price.  If you want a relatively low rate, ask the storage centers about flexible payment plans. Ask about student discounts or long term rental discounts. Or any other questions you feel will save you money.
Packing Tips for Your Valuables
Our reception rooms in our homes such as lounges, dining rooms and studies tend to be where we spend our waking home hours. They tend to house some of our more decorative and entertainment items so are naturally cherished. Packing them for Cudahy CA Storage requires a careful approach, following the tips below will ensure they are safe and sound.
Books –
Use small boxes for packing the books and make sure you don't over pack. Antique or valuable editions should be wrapped separately before being packed. Pack flat to save the spines, spread the weight of your books over several small boxes, rather than one or more large heavy ones.
Rugs –
Clean your rugs well before packing. After cleaning, roll rugs and secure them with plastic ties, then place them in large plastic bags. This reduces any risk of harboring any pests
Pianos –
You really need to hire professionals for moving and packing pianos so that they don't get damaged. However, electronic keyboards can be packed.
Electronic Items –
Take your time while packing the electronic items like speakers, television, DVDs, etc. If possible, pack these electronics items in its original container.
Table lamps –
First disassemble the shade and bulb and wrap the cord around lamp's base. After disassembling, wrap the lamp using bubble wrap and place it into a thick box. Using mobile units for Cudahy CA storage will ensure you can pack these items into storage for transport to a secure site. Most people use Cudahy CA self storage when they are moving. Whatever the reason is, whether the move is due to moving up, downsizing or changing location for work, the need for storage helps the moving process go smoother. It would be tempting to take the first storage option you come across when there are an increasing number of storage sites in all towns and cities. However, consider these quick points before you choose Westgate storage.
How many self storage units in Cudahy CA do I really need?
Many people underestimate the amount of items they really have. Therefore, they search for self storage without a realistic idea of how many storage units they really need. If you are not sure on how many storage units you need, the best thing you can do is search for storage. Once you find a storage company you like, don't be afraid to ask questions. A good storage company will be able to give you a general idea on how many storage units you need based on all the belongings you plan on putting in storage.
Call Box-n-Go storage near 90201 and reserve your storage unit today!
When you finish your preparation and know the right questions to ask, you should have no problem find Cudahy Self Storage. Whether you are looking for a short-term rental option or a long-term rental option, you can feel assured that Box-n-Go has storage near 90201 that offers many options that fit your needs. 
Call Box-n-Go Storage
 today and reserve your storage unit now! 877-269-6461.
Compare before you choose
We urge you to take a drive by the below listed storage facilities in your neigborhood. These are some of the best optins you have, when it comes to the traditional self storage. Check out their units, services and options. Compare them to Box-n-Go. Choose only what works best for you:
Public Storage Cudahy – 5005 Firestone Pl
U-Haul – 7842 Atlantic Ave, Cudahy, CA 90201
Storage Outlet – 5911 Firestone Pl
Box-n-Go provides convenient and affordable self storage services that are also available in the following nearby cities: 
Commerce, CA
, 
Bell, CA
, 
Bell Gardens, CA
, 
Huntington Park, CA
, 
Lynwood, CA
, 
Maywood, CA
, 
Montebello, CA
, 
South Gate, CA
, 
Vernon, CA
and other part of
Los Angeles, CA
and
Orange County, CA
.