RESERVE ONLINE IN MINUTES
RESERVE ONLINE IN MINUTES
Save 50% see how
No Truck Needed see why
No Heavy Lifting we can help load or move
200+ 5-STAR
REVIEWS
A+ BBB
RATING
LOWEST PRICE
GUARANTEE
Box-n-Go Storage & Moving - as Easy as 1-2-3
1
We Deliver
2
We Pick Up
3
We Store or Move
Store on your driveway or inside our secure facility. Load/unload only once. Ground level access.
I want to:
Are you a student?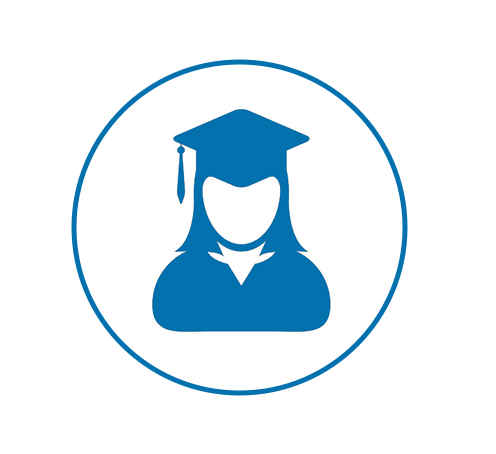 Available Sizes
Box-n-Go - XXL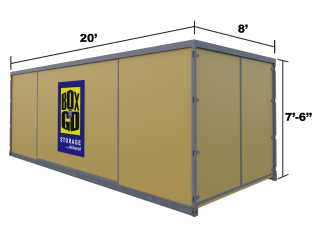 20' Container – all weather.
Perfect for 3-bedroom residence.
5-7 rooms, furniture, appliances, etc.
Learn More
Box-n-Go - XL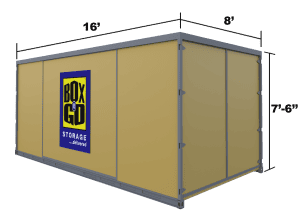 16' Container – all weather.
Perfect for 2-bedroom residence.
3-5 rooms, furniture, appliances, etc.
Learn More
Box-n-Go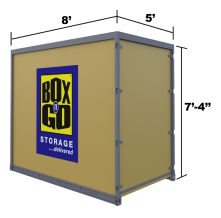 8' Container – all weather.
Modular – works for any need.
Each fits 1-1.5 rooms.
Learn More
I want to:
Are you a student?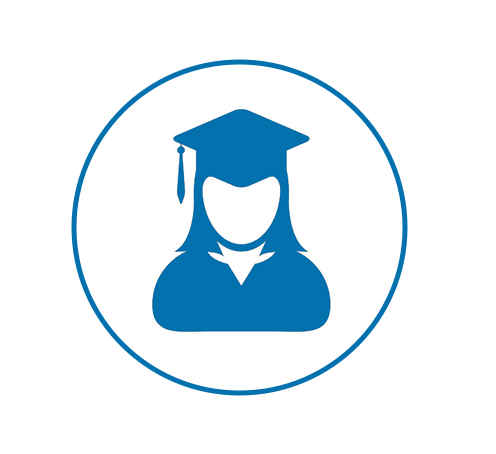 See How Our Services Can Work for You
I want to:
Are you a student?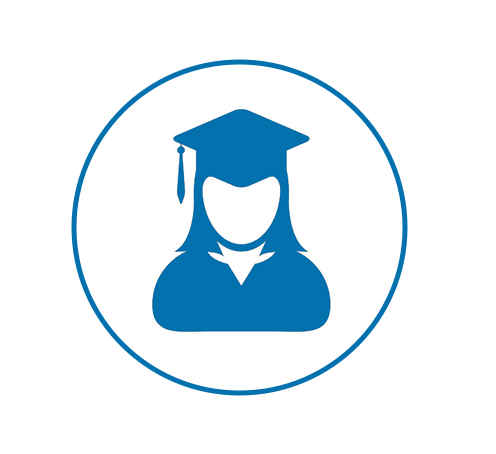 Our Services
Personal & Business Storage
Student Storage
Local & Nationwide Moving
Packing & Loading Help
Moving Boxes & Supplies
Do not see what you are looking for?
What Our Customers Think
I want to:
Are you a student?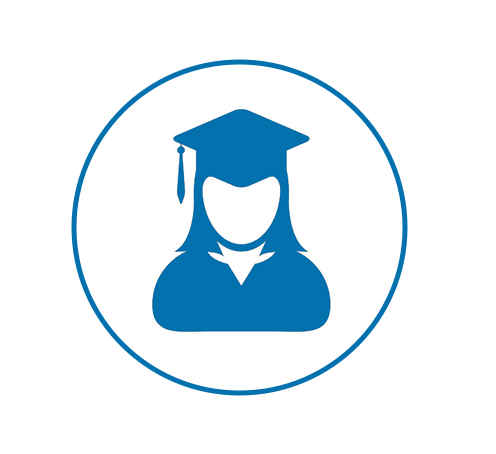 Why Box-n-Go? Here is Our Promise:
We are dedicated to deliver the best solution for almost any storage & moving need, with no gimmicks or hidden costs:
No truck to rent. We deliver storage to you!
Load/Unload only once.
Pay only for space you use.
Secure, climate-friendly facility.
Drive-up access
No Truck to rent…EVER!
Save money and time.
Reduce the risk of accidents and injuries.
No need to pay for gas, insurance & mileage!
Load ONCE Storage Solution!
You only need to load your belongings once!
No need to load and unload it all again into a storage unit.
All containers come with easy ground level access!
Pay Only for the Space You Use!


(if storing at our facility)
No not need to guess on how much space you actually need.
Order an extra 8' x 5' unit. Do not use it – do not pay for it.
Secure, Climate-Friendly Facility!
Highest degree of security and protection.
Our 8' x 5' units are breatheable – no mold or mildew.
No funky smell when your belongings return.
EASY Drive-Up Access!


(if storing at our facility)
Access your units at ground level.
No elevators, ramps, stairs to climb.
Schedule access appointment & drive straight to your units.
I want to:
Are you a student?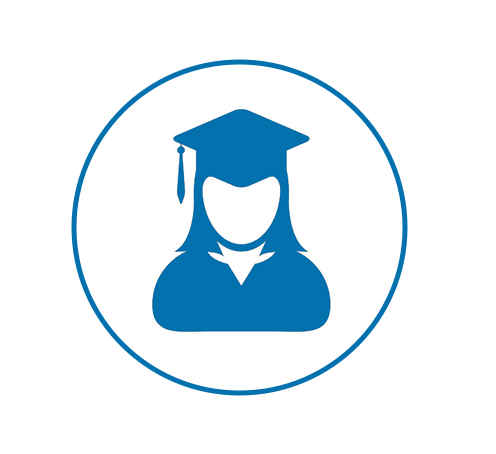 Self Storage in Duarte, CA
If this is your first time using self-storage units in Duarte, CA, the process may be overwhelming. You already have enough to deal with, and searching for self-storage facilities seems like a daunting task. It doesn't have to be! If you do some quick research and proper planning, sorting through all those storage facilities in Duarte will be a breeze! So what do you do first?
Here are some simple tips for finding the right self-storage facility near Duarte, CA
While it may be tempting to rent the first storage units in Duarte you find, you really shouldn't. It's highly advisable that you take your time and find the best Duarte storage facility for you. So here are some quick tips on how to rent self-storage units. Here's what to do when you perform a search for storage locations in Duarte:
Decide what you will store. When it comes to sorting out your items, you may realize that there are some things you can live without. There are also some things you absolutely can't part with. Once you determine what you will keep and what you will place in your storage units in Duarte, it's time to move on to the next step.
Search for self-storage facilities. You know what you want to store. Now you want to search for a storage facility in your area that is convenient, flexible, and affordable.
It's time to create more space in your Duarte home. Have you lived in your home for a long period of time? If so, over the years you may have accumulated more things than you can handle. Gifts from friends, things visitors left behind, major purchases, and so on. Before you know it, your home is looking more like a large storage unit than an actual home. So, what do you do? Perform a search for local self-storage facilities and begin to declutter. The first step to decluttering your home is to create more space. Here are some simple steps to help you create more space in your Duarte home.
Sort through all your things – It may seem like a simple task; however, sorting through your items can take days, weeks, or months! This is why it's important to sort through all your clothes, books, toys, and instruments, then decide what you will keep and what you will put in your storage containers.
Buy boxes or plastic bins – While there are some things you should put in storage, there are some things you want to keep at arm's reach. This is where open bin and plastic storage containers come in handy. You can buy a few or a dozen storage containers, and place them in your Duarte garage, attic, or storage closets in your home. You can also search for self-storage units in Duarte, California, and find a company that can deliver portable storage units to your home, business, or school.
Create shelves – There's nothing more frustrating than trampling through a whole bunch of toys and junk as soon as you enter your home. Instead of putting up with toys and other things lying around your home, build shelves that can host your items and create more space. If all else fails, search for local climate-friendly storage places where you can keep your stuff.
Now you need to figure out what kinds of storage units you need.
Decide what size unit you need. When it comes to storing items, it certainly is not a one-size-fits-all approach. You may need a small storage unit or a large storage unit. In fact, you may even need multiple storage units. This is why it's important to see if your facility offers different sizes of their storage units.
Determine your budget. If you are on a tight budget, and you want to reduce your storage unit costs as much as you can, discuss short-term and long-term rental options with your storage facility. You can also ask them if they offer any special discounts for long-term rentals, students, or military. This way you can keep your costs low while enjoying the benefits of a secure self-storage warehouse.
Ask important questions. When it comes to placing your items in a storage locker, you want to make sure your belongings are safe and secure at all times. Be sure to ask questions about safety, insurance, content protection, and any questions pertaining to the safety of your items.
Rent your storage unit. Congratulations! You know all you need to know to reserve storage units in Duarte, CA. Now you can place your belongings in storage and have the peace of mind knowing that they are safe and secure in a facility near your home.
Using Portable Storage and Moving Containers
Say you are moving to another state because of work or college. You will be there for at least a couple years, but you are not sure you want to take all your stuff. That makes sense, as so much of the stuff we own is not a necessity. But you do not want to sell those items either. The solution is to find a company that offers moving storage container rentals. By getting those items into portable storage containers for moving, you can keep them safe and secure.
Box-n-Go
comes to collect the containers when they are ready. They move them to one of the secure self-storage facilities near the city you request. You can have your box stored on a temporary basis at a facility near your current city, or near the city where you are moving.
Box-n-Go Self Storage is easy to find
While you may be doing your part to create space in your home, you still may have too many things in your home. If all else fails, and you simply can't create any more space in your home, rent a Duarte storage unit near your home and put your items in a safe place.
Duarte storage – compare your options
You have lots of options when it comes to finding a low-cost Duarte storage facility or one in a neighboring town. Compare Box-n-Go's self-storage unit prices in Duarte to the rates offered by the best local competitors. Choose what works the best for you:
Mt Olive Storage – 1500 Crestfield Dr, Duarte, CA 91010
Public Storage – 2340 Central Ave, Duarte, CA 91010
StorAmerica Duarte – 2250 Central Ave, Irwindale, CA 91010
Life Storage – 1727 Buena Vista St, Duarte, CA 91010
Call Box-n-Go Self Storage in Duarte, CA and reserve your storage unit(s) today!
Whether you are creating more space in your home, relocating or need storage for other reasons, Box-n-Go can provide you with secure self-storage units near Duarte, California. We have mobile storage units that can be delivered right to your doorstep. Call us today at
877-269-6461
and reserve your space today! Box-n-Go provides self-storage units to the following ZIP Codes in Duarte, CA: 91008, 91009, 91010. Find a Duarte portable storage unit near you! Box-n-Go delivers its innovative and convenient moving and storage services in these cities and neighborhoods near you:
San Gabriel, CA
,
Monrovia, CA
,
Temple City, CA
,
Baldwin Park, CA
,
Covina, CA
,
West Covina, CA
,
City of Industry, CA
,
Irwindale, CA
,
Azusa, CA
,
Arcadia, CA
, and Vincent, CA, as well as most of the greater
Los Angeles, CA
and
Orange County, CA
.