RESERVE ONLINE IN MINUTES
RESERVE ONLINE IN MINUTES
Save 50% see how
No Truck Needed see why
No Heavy Lifting we can help load or move
200+ 5-STAR
REVIEWS
A+ BBB
RATING
LOWEST PRICE
GUARANTEE
Box-n-Go Storage & Moving - as Easy as 1-2-3
1
We Deliver
2
We Pick Up
3
We Store or Move
Store on your driveway or inside our secure facility. Load/unload only once. Ground level access.
I want to:
Are you a student?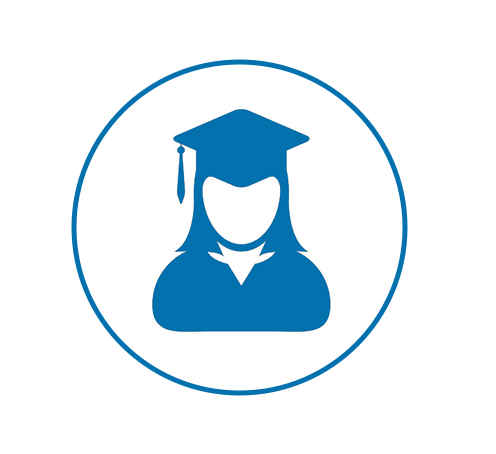 Available Sizes
Box-n-Go - XXL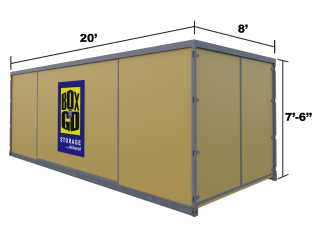 20' Container – all weather.
Perfect for 3-bedroom residence.
5-7 rooms, furniture, appliances, etc.
Learn More
Box-n-Go - XL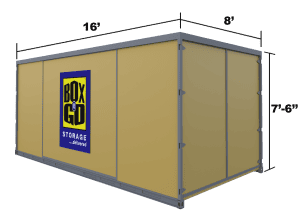 16' Container – all weather.
Perfect for 2-bedroom residence.
3-5 rooms, furniture, appliances, etc.
Learn More
Box-n-Go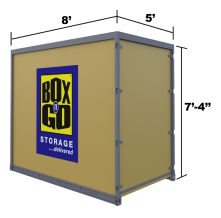 8' Container – all weather.
Modular – works for any need.
Each fits 1-1.5 rooms.
Learn More
I want to:
Are you a student?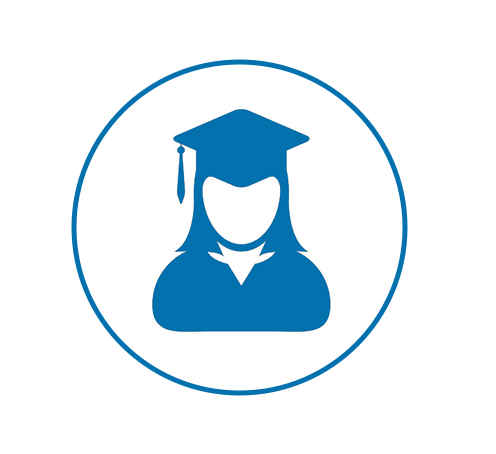 See How Our Services Can Work for You
I want to:
Are you a student?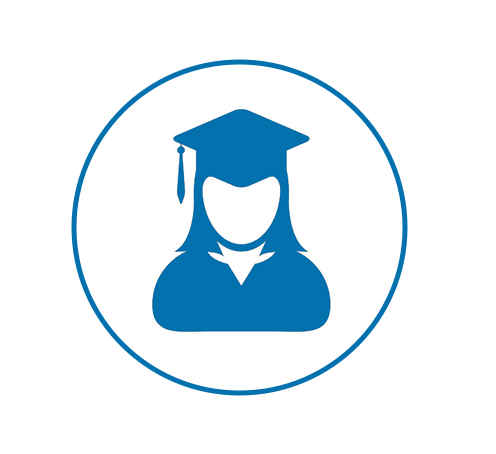 Our Services
Personal & Business Storage
Student Storage
Local & Nationwide Moving
Packing & Loading Help
Moving Boxes & Supplies
Do not see what you are looking for?
What Our Customers Think
I want to:
Are you a student?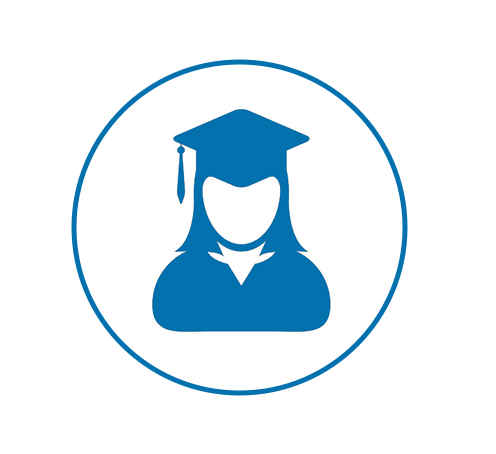 Why Box-n-Go? Here is Our Promise:
We are dedicated to deliver the best solution for almost any storage & moving need, with no gimmicks or hidden costs:
No truck to rent. We deliver storage to you!
Load/Unload only once.
Pay only for space you use.
Secure, climate-friendly facility.
Drive-up access
No Truck to rent…EVER!
Save money and time.
Reduce the risk of accidents and injuries.
No need to pay for gas, insurance & mileage!
Load ONCE Storage Solution!
You only need to load your belongings once!
No need to load and unload it all again into a storage unit.
All containers come with easy ground level access!
Pay Only for the Space You Use!


(if storing at our facility)
No not need to guess on how much space you actually need.
Order an extra 8' x 5' unit. Do not use it – do not pay for it.
Secure, Climate-Friendly Facility!
Highest degree of security and protection.
Our 8' x 5' units are breatheable – no mold or mildew.
No funky smell when your belongings return.
EASY Drive-Up Access!


(if storing at our facility)
Access your units at ground level.
No elevators, ramps, stairs to climb.
Schedule access appointment & drive straight to your units.
I want to:
Are you a student?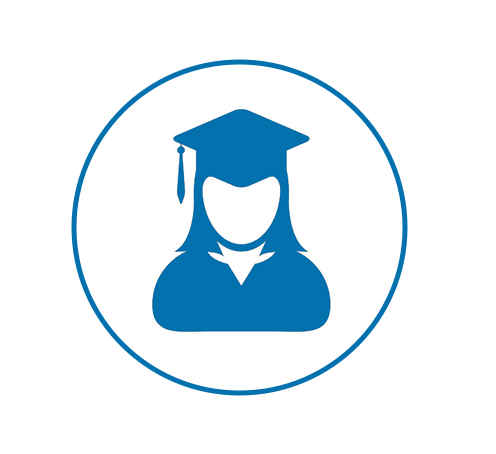 Self Storage Units in Monrovia, CA
For residents of Monrovia, CA, there are several cheap storage places in the area that can meet their self-storage needs. However,
Box-n-Go's
mobile storage units in Monrovia, CA utilize the most innovative solutions in the storage and moving industry. They offer several advantages over traditional self-storage facilities. They add flexibility and convenience. Box-n-Go's storage customers will have the convenience of loading and packing their items at their own location. They will have no need to be involved in a tiresome commute to a remote storage facility. And the storage unit is collected from them at a suitable time. Finally, customers have no need to pack and unload at both ends. They have the benefit of saving the expense of a truck or van rental. Those are just a few reasons why you should reserve storage units in Monrovia from Box-n-Go. When you hear the word storage, you automatically think of the word moving. After all, moving and storage go together like bread and butter. However, there are so many other reasons why people use self-storage facilities in the Monrovia area. In fact, there are some unconventional uses for Monrovia storage units you may have never even thought of!
Rent Self-Storage Units in Monrovia to Save Space
If you are a creative person and simply don't have enough space in your home or apartment, you can rent a self-storage space in Monrovia and transform it into an art studio. Of course, you want to have supplies and protective covering so you won't get paint all over the floors or the walls of your storage unit. Researching self-storage unit prices in Monrovia will for sure lead you to Box-n-Go Storage.
Self Storage for Small Business
Stock and Inventory – If you are a local small business owner, it can be difficult to find extra space in your office in Monrovia. Instead of trying to stuff your inventory in a tiny utility closet, consider using climate-controlled storage facilities in Monrovia instead. With quick and easy access to your storage facility, you can retrieve your inventory out of storage any time you need it.
Reading Room – If you have a full house of children and pets in Monrovia, it may be difficult to get any quiet time. While you may have a home office in Monrovia, or a quiet space in your house to retreat, it seems like you are always being interrupted. Renting from a Monrovia storage facility will allow you to get the quiet time and freedom you need to enjoy a book in peace.
Wardrobe Closet – You can never have too many clothes, right? Sometimes you find yourself shopping 'til you drop. Later you discover that you have no space to put those new threads. Maybe it's time to turn a storage unit in Monrovia into your new closet.
Storage locations in Monrovia to the rescue when you have a newborn
Any parent can tell you that a new baby definitely turns the most disciplined household upside down. Self-storage facilities around 91016 can provide the solution. It is amazing how much stuff we need for such a small person! Nursery equipment and clothing require a significant financial investment—and take up an awful lot of space. The initial items, when a baby is born, rapidly increase as the baby grows. They go from newborn size to a crawling baby, then to an adventurous toddler. All in what seems like a blink of an eye. The outgrown clothing, the discarded toys and nursery equipment are a storage problem. This is a problem that an expanding family needs to tackle, however time consuming it may be. One solution to the situation is to use moving and storage services in 91016. Monrovia families have access to the innovative mobile storage units near Monrovia, CA from
Box-n-Go Storage
. They will deliver the mobile units to you. This allows you to load and store your nursery items at your own convenience. Once you finish packing, they collect the units and take them to the storage facility. There they hold them in a secure environment. That is, until you need them again, because a new addition will arrive soon!
Making Room for a Baby
There's nothing more exciting than a new baby. However, you may realize you have way more baby stuff than you anticipated. You simply don't want to give away or sell the baby items. That's because you would like to have more children—but you simply don't have enough space in your Monrovia home. The best solution is to rent a storage unit in Monrovia. Store your baby items in there until you are ready for baby #2, 3, or even 4! Whether you are moving, decluttering your home, or simply creating more space, you can be assured that Box-n-Go has a wide variety of storage options for you that meet your needs.
Box-n-Go Storage
is not an actual Monrovia storage facility. However, you can still rent portable storage containers for your clothes, instruments, art supplies, furniture, and so much more. Call
Box-n-Go Storage
to find out more about our affordable Monrovia storage units today!
Packing for a Self-Storage Facility
When you are packing for storage, your whole life can seem to revolve around cartons and endless packing. The process does not have to be so stressful if you use the innovative mobile storage facilities offered by
Box-n-Go Storage
. What they offer will save you time and in many cases money. The great timesaver is you only have to pack your possessions once into the storage unit.
Load your cartons in layers, with the heaviest things on the bottom, medium weight next, and finally lightest on top.
As you complete each layer, fill in empty spaces firmly with packing material like crushed paper or bubble wrap.
Use more packing material to make a level surface for the next layer, you can also use sheets of cardboard to separate layers.
Cushion well with packing or use textiles like old towels or blankets for padding and cushioning.
Be wary that the more fragile the item, the more cushioning and protection needed.
Be sure no sharp points, edges, or rims are left unprotected, as these are vulnerable to damage and can break other items.
You should pack the smaller and fragile items wrapped carefully in smaller boxes with packing material.
Following the above guidance will get your belongings packed safely for storage. Once packed your units are collected at your convenience and taken to a secure self-storage facility.
Broad List of Normally Prohibited Goods for Any Monrovia Storage Facility:
Aerosol cans
Ammonia
Ammunition
Car batteries
Charcoal, lighter fluid
Chemistry sets
Cleaning solvents
Darkroom chemicals
Fertilizer
Fire extinguishers
Fireworks
Fuels/oils
Household batteries
Kerosene
Liquid bleach
Loaded guns
Matches
Nail polish or nail polish remover
Paint thinners
Paints/varnishes
Pesticides
Poisons
Pool chemicals
Propane or butane tanks
Sterno fuel
Weed killer
Easy Storage in 91016
Storage units provide a convenient, low-cost solution. Families are not consumed by a tiresome commute to a remote storage facility. They only need to pack the unit once. At a point in family life when time is precious, these are priceless benefits. With
Box-n-Go storage
services your unit is delivered to your home. You can pack it when you have time or feel like it, because you control the schedule. The whole process does not have to happen in one day, as the case would be with truck rental and traditional storage in Monrovia. If you will be moving after storage, you can have your units delivered to your new home. It can be in Monrovia or any place else. Box-n-Go provides low-cost self-storage units to the following ZIP Codes in Monrovia, CA: 91008, 91010, 91016, 91017. Find a Monrovia portable storage unit near you!
Compare Box-n-Go to other Monrovia storage providers
Box-n-Go offers you the widest selection of storage services and options. These services are designed to provide you with the most convenient and affordable storage. We also offer a variety of additional services to help you in your storage and moving journey. However, do not just take our word for it. Drive by the below facilities and judge for yourself:
Public Storage Monrovia – 2105 S Myrtle Ave, Monrovia, CA 91016
Dry Dock Storage Monrovia – 3131 Peck Rd, Monrovia, CA 91016
Arcadia 210 Self Storage – 324 N 2nd Ave, Arcadia, CA 91006
Life Storage – 1727 Buena Vista St, Duarte, CA, 91010
StorAmerica Self Storage – 5630 Peck Rd, Arcadia, CA 91006
Box-n-Go delivers its innovative and convenient storage and moving services in these cities and neighborhoods near you:
San Gabriel Valley, CA
,
Temple City, CA
,
Baldwin Park, CA
,
Covina, CA
,
West Covina, CA
,
City of Industry, CA
,
Duarte, CA
,
Irwindale, CA
,
Azusa, CA
,
Sierra Madre, CA
, Mayflower Village, CA, Vincent, CA, and Bradbury, CA, as well as most of the greater
Los Angeles, CA
and
Orange County, CA
.