RESERVE ONLINE IN MINUTES
RESERVE ONLINE IN MINUTES
Save 50% see how
No Truck Needed see why
No Heavy Lifting we can help load or move
200+ 5-STAR
REVIEWS
A+ BBB
RATING
LOWEST PRICE
GUARANTEE
Box-n-Go Storage & Moving - as Easy as 1-2-3
1
We Deliver
2
We Pick Up
3
We Store or Move
Store on your driveway or inside our secure facility. Load/unload only once. Ground level access.
I want to:
Are you a student?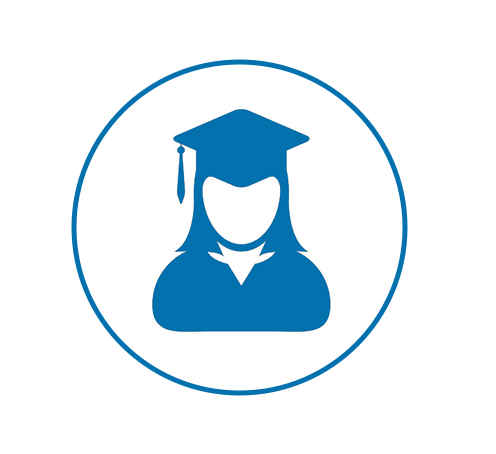 Available Sizes
Box-n-Go - XXL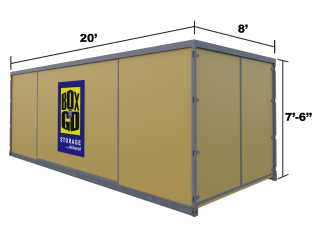 20' Container – all weather.
Perfect for 3-bedroom residence.
5-7 rooms, furniture, appliances, etc.
Learn More
Box-n-Go - XL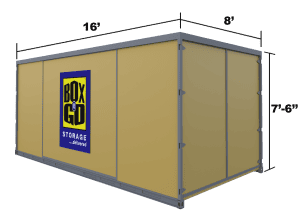 16' Container – all weather.
Perfect for 2-bedroom residence.
3-5 rooms, furniture, appliances, etc.
Learn More
Box-n-Go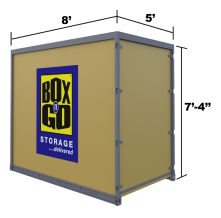 8' Container – all weather.
Modular – works for any need.
Each fits 1-1.5 rooms.
Learn More
I want to:
Are you a student?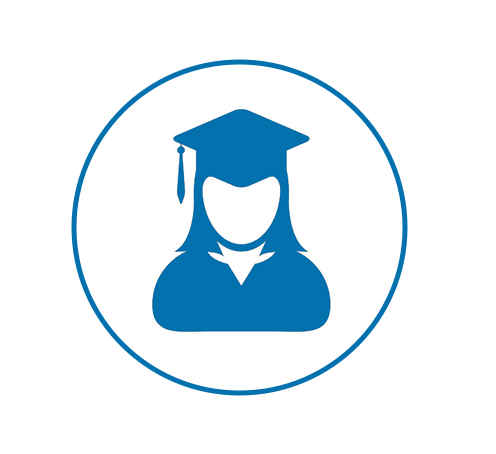 See How Our Services Can Work for You
I want to:
Are you a student?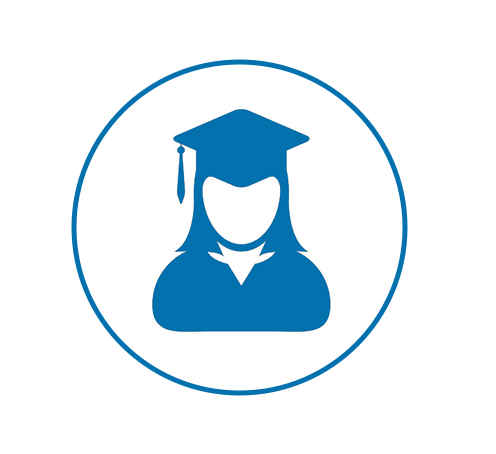 Our Services
Personal & Business Storage
Student Storage
Local & Nationwide Moving
Packing & Loading Help
Moving Boxes & Supplies
Do not see what you are looking for?
What Our Customers Think
I want to:
Are you a student?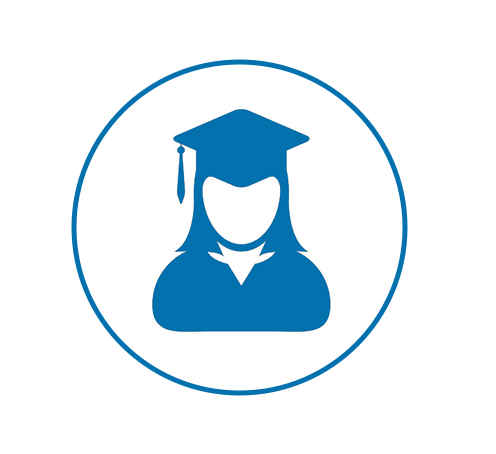 Why Box-n-Go? Here is Our Promise:
We are dedicated to deliver the best solution for almost any storage & moving need, with no gimmicks or hidden costs:
No truck to rent. We deliver storage to you!
Load/Unload only once.
Pay only for space you use.
Secure, climate-friendly facility.
Drive-up access
No Truck to rent…EVER!
Save money and time.
Reduce the risk of accidents and injuries.
No need to pay for gas, insurance & mileage!
Load ONCE Storage Solution!
You only need to load your belongings once!
No need to load and unload it all again into a storage unit.
All containers come with easy ground level access!
Pay Only for the Space You Use!


(if storing at our facility)
No not need to guess on how much space you actually need.
Order an extra 8' x 5' unit. Do not use it – do not pay for it.
Secure, Climate-Friendly Facility!
Highest degree of security and protection.
Our 8' x 5' units are breatheable – no mold or mildew.
No funky smell when your belongings return.
EASY Drive-Up Access!


(if storing at our facility)
Access your units at ground level.
No elevators, ramps, stairs to climb.
Schedule access appointment & drive straight to your units.
I want to:
Are you a student?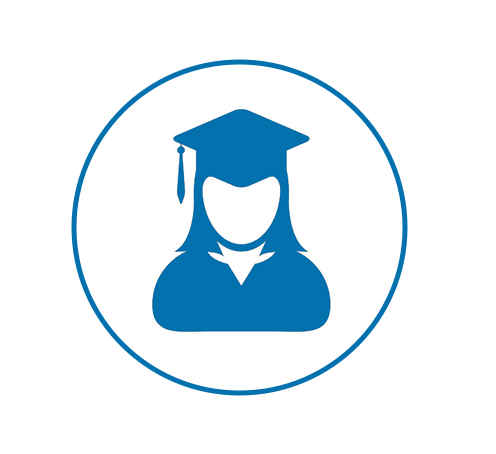 Self Storage Units Near Azusa, CA
Say you are thinking about decluttering your home and you are pondering a few storage options in your area. Your attention may turn to traditional cheap storage facilities because they have an invitingly low price. Some may even offer free rent for the first 30 days. However, we would encourage anyone who needs a place to store items to stay far away from traditional storage lockers like these. The reason why many storage facilities in Azusa and the surrounding area can provide you with low-cost storage is that they often compromise the quality of their service. So before you rent self-storage units in Azusa, you need to read this article. Here we are going to state some important facts about typical storage units in Azusa, California.
·       There Is No Security
The biggest issue that people have experienced with traditional storage facilities is the lack of security. Sure, if you are storing items you do not care about, you may not be too bothered about this fact. However, if you are storing valuables or items that you may want to use in the future, you do not want to put them in a storage unit that is poorly protected. Just read BBB reviews for any of the traditional self-storage facilities around the Azusa area and you will see what most people complain about. With these cheap storage locations in Azusa and neighboring towns, anyone can walk into the lot and break open the lock to your unit. There is nothing the provider can do about it, as they have no guards or security systems in place!
·       Traditional Storage Is Inconvenient
Have you ever tried to fill up a storage unit in a single day? It is such a hassle. First, you rent a U-Haul, then drive it to your home, fill up the U-Haul with the items you want to store, drive it to the self-storage facility, and then fill up those storage units. Talk about a long day! Moreover, you must ensure that you do this during the hours the storage facility is open. If you are even a little bit late, then you are breaking the terms of your agreement by accessing the storage units.
Discover how storage units near Azusa, CA, can help you with your business!
So you decided to start your own business. As you probably know, as a home-based business owner, your space is limited. While the idea of a cleaning business, as an example, sounds fantastic, you have to think about where you will place your entire inventory. Have you considered using a storage facility near Azusa, CA to hold your non-chemical cleaning supplies? Discover Box-n-Go storage in Azusa.
Self storage near Azusa, CA for all your cleaning equipment needs
When it comes to storing your cleaning equipment, storage units in Azusa may yield the ideal solution. Self-storage facilities can accommodate all of your needs. Whether you have a large cleaning business or a small family cleaning business, you can still feel certain that
Box-n-Go
can store all your cleaning equipment. The following supplies you can place in self storage include:
Brooms
Mops
Sponges
Wash clothes
Buckets
Dusters
Dust brushes
Spray bottles
Gloves
Aprons
Uniforms
Dustpans
Squeegees
Paper towels
Trash bins
Recycling bins
Traditional Self-Storage Facilities Often Offer Misleading Terms
You may think that you are saving money by using a cheap Azusa storage facility, but that is not true either. Many of these storage places in the Azusa area will advertise how cheap they are—but they will raise the prices on you in the future. You may be able to rent a storage unit in Azusa for only $30 a month, but that could be just the introductory rate. Six months later, you end up paying three times that amount each month! This is how they get you hooked. They will bring you in through these cheap introductory storage rental rates before hiking up your prices once your things are in the storage unit. A common trick is to offer a first month FREE. However, you will have to give a 30-day notice prior to moving out. If you do not give notice, you might have to pay for the second month and so on.
There Is an Alternative to Traditional Azusa Storage Units – Box-n-Go
It is good to know that an alternative exists to these cheap self-storage facilities you see around 91702. That alternative is mobile storage units. Companies such as Box-n-Go are offering mobile storage solutions, where you can have a container sent to your address for you to fill up. When you have loaded up that storage container (even if it takes you a whole week), you can contact the company to come pick it up. Then you can have it sent to their storage center in the area or another address.
Box-n-Go Azusa storage is the answer!
When you are searching for storage, it's rather important to know you cannot place any chemical or hazardous items inside your storage unit. This will protect the safety of your items, the storage facility, and your business, while at the same time it will give you peace of mind that your belongings are safe. It's important to know what you can store and cannot store. Here are the items you should not store at your Azusa storage facility:
Flammable items
Detergent and dish liquids
Harsh and/or toxic chemicals
Air fresheners
Candles
Why choose Box-n-Go storage in Azusa?
While there are many reasons to choose Box-n-Go Azusa storage, one of the main reasons is because of its convenience. If you get an out-of-town client, you can simply place all your items in one of Box-n-Go's portable storage units. Then when you are ready, simply call Box-n-Go and they will deliver your packed storage unit to the city of your choice. This way you never have to lug heavy equipment back and forth, while missing out on serving clients.
Azusa self storage by Box-n-Go is an ideal solution for homeowners
If you are lucky enough to own a home or can take extended vacations for travel, you may wish to reserve storage units in Azusa. According to research from a vacation property site, a majority of second home and vacation homeowners rent out their places when they're away. They should consider self-storage units in Azusa, CA for their goods. Specifically, they should rent a mobile storage container from
Box-n-Go
. Many people in this position sidestep the complications of frequently moving their belongings by using a low-cost storage locker. This is an ideal route if you are intending to rent out your home while they are away. Self storage will allow you to store any sentimental and personal items away from your rented home in a secure location while strangers use their property. You can have any number of mobile storage units delivered to you. We will pack them at your address according to your convenience. And we will collect and take it to our storage facility once you finish packing. The added bonus is that you will get complete assurance that the goods are packed safely in the self-storage unit. It will happen without any rush or pressure when you leave your holiday home.
Tips to Get the Most of Your Cheap Storage Units in Azusa
When considering storage, residents should examine closely the flexible benefits offered by using
Box-n-Go
. The storage units are of a standard size: 5 x 7 x 8 feet. To ensure a positive mobile storage container experience, please consider the suggested guidelines:
When taking apart a bed, use tape or twine to keep the parts in one place. Keep screws and fixtures in a bag tied to the item.
Fill drawers in furniture with wrapped items or clothing. Keep entire drawer furniture covered with a curtain, blanket, or sheets. Do not tape drawers shut as the wooden finish can be damaged.
Cover tables with a curtain, blanket, or sheets. Remove legs when possible. Keep screws and fixtures in a bag tied to the item.
Check manuals for any specific moving instructions for appliances and other electronic equipment.
Keep the tub of your washing machine from moving around during any move by filling the drum with items like stuffed toys, blankets, towels, and linens.
Ensure that you pack all loose components in your refrigerator (including ice trays and crisper drawers) while moving so that they remain secure. Pad all the coils to keep them protected during the move.
Make your decision today. Choose Box-n-Go for all your moving and storage needs!
Choose Box-n-Go Azusa Storage today!
Whether you need to store your cleaning equipment or declutter your home, you can feel at ease that Box-n-Go has affordable and spacious
portable storage units
that can hold all of your items. All while creating an easy storage solution for you.
Call Box-n-Go
at 877-269-6461 and ask about our self-storage prices in Azusa! Compare Box-n-Go's storage services to those of others:
Public Storage – 791 S Azusa Ave, Azusa, CA 91702
Price Self Storage – 1110 W Foothill Blvd, Azusa, CA 91702
SmartStop Self Storage – 1111 W Gladstone St, Azusa, CA 91702
Box-n-Go provides self-storage units to the following ZIP Codes in Azusa, CA: 91010, 91702, 91741. Find an Azusa portable storage unit near you! Box-n-Go delivers its innovative and convenient moving and storage services in the cities and neighborhoods near you:
San Gabriel, CA
,
Monrovia, CA
,
Temple City, CA
,
Baldwin Park, CA
,
Covina, CA
,
West Covina, CA
,
City of Industry, CA
,
Duarte, CA
,
Irwindale, CA
,
Glendora, CA
,
San Dimas, CA
, and Vincent, CA, as well as most of the greater
Los Angeles, CA
and
Orange County, CA
.