RESERVE ONLINE IN MINUTES
RESERVE ONLINE IN MINUTES
Save 50% see how
No Truck Needed see why
No Heavy Lifting we can help load or move
200+ 5-STAR
REVIEWS
A+ BBB
RATING
LOWEST PRICE
GUARANTEE
Box-n-Go Storage & Moving - as Easy as 1-2-3
1
We Deliver
2
We Pick Up
3
We Store or Move
Store on your driveway or inside our secure facility. Load/unload only once. Ground level access.
I want to:
Are you a student?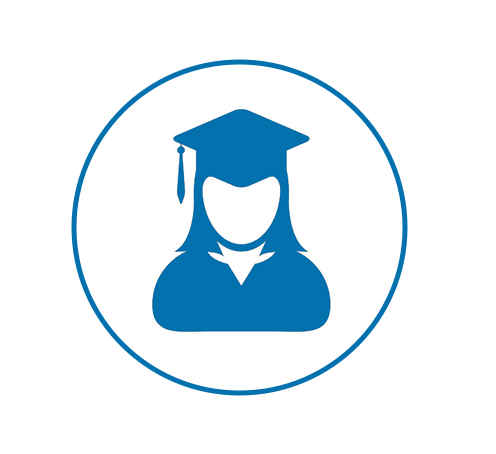 Available Sizes
Box-n-Go - XXL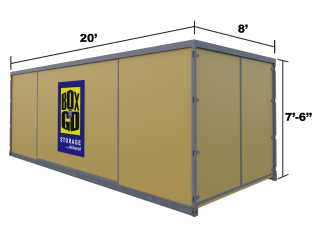 20' Container – all weather.
Perfect for 3-bedroom residence.
5-7 rooms, furniture, appliances, etc.
Learn More
Box-n-Go - XL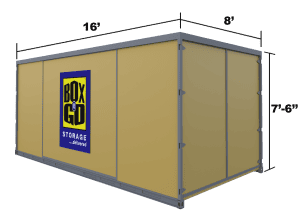 16' Container – all weather.
Perfect for 2-bedroom residence.
3-5 rooms, furniture, appliances, etc.
Learn More
Box-n-Go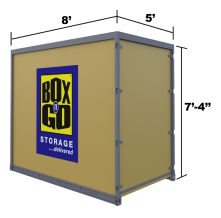 8' Container – all weather.
Modular – works for any need.
Each fits 1-1.5 rooms.
Learn More
I want to:
Are you a student?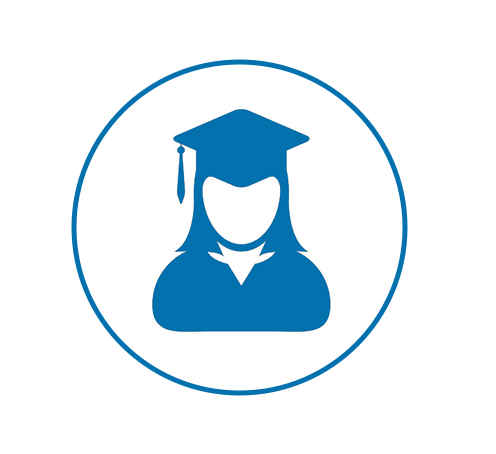 See How Our Services Can Work for You
I want to:
Are you a student?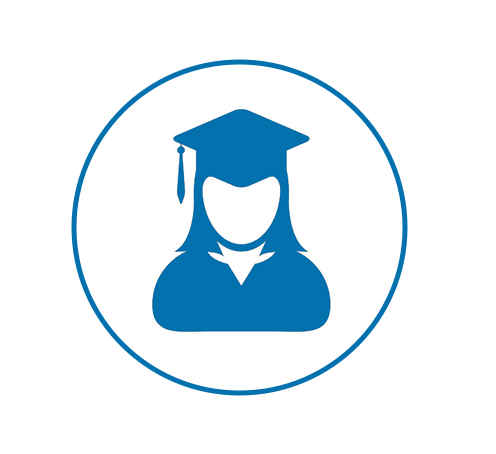 Our Services
Personal & Business Storage
Student Storage
Local & Nationwide Moving
Packing & Loading Help
Moving Boxes & Supplies
Do not see what you are looking for?
What Our Customers Think
I want to:
Are you a student?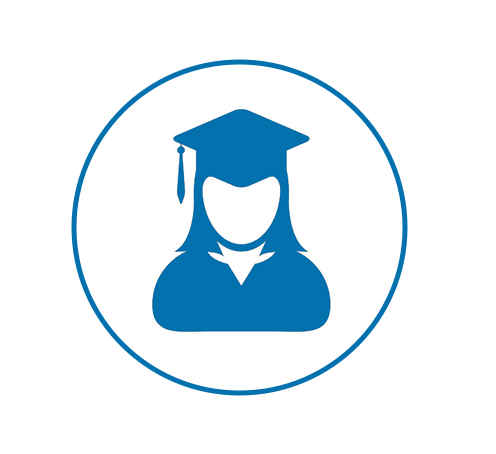 Why Box-n-Go? Here is Our Promise:
We are dedicated to deliver the best solution for almost any storage & moving need, with no gimmicks or hidden costs:
No truck to rent. We deliver storage to you!
Load/Unload only once.
Pay only for space you use.
Secure, climate-friendly facility.
Drive-up access
No Truck to rent…EVER!
Save money and time.
Reduce the risk of accidents and injuries.
No need to pay for gas, insurance & mileage!
Load ONCE Storage Solution!
You only need to load your belongings once!
No need to load and unload it all again into a storage unit.
All containers come with easy ground level access!
Pay Only for the Space You Use!


(if storing at our facility)
No not need to guess on how much space you actually need.
Order an extra 8' x 5' unit. Do not use it – do not pay for it.
Secure, Climate-Friendly Facility!
Highest degree of security and protection.
Our 8' x 5' units are breatheable – no mold or mildew.
No funky smell when your belongings return.
EASY Drive-Up Access!


(if storing at our facility)
Access your units at ground level.
No elevators, ramps, stairs to climb.
Schedule access appointment & drive straight to your units.
I want to:
Are you a student?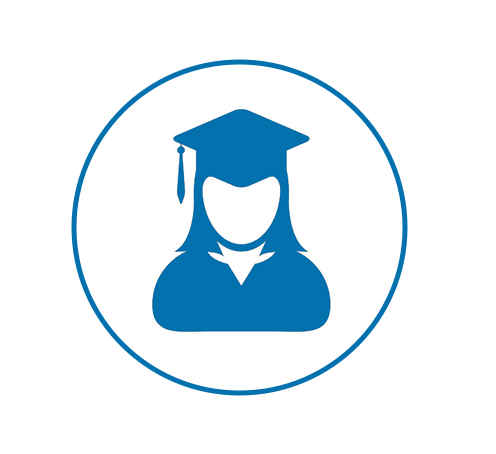 Self Storage Units in La Habra, CA
Looking for self-storage facilities in La Habra?
Relocating for a job? Moving out for college? Transitioning from a major life event (divorce, marriage, etc.)? Decluttering your home? Making space for a new addition in your home (nursery, man cave, etc.)? No matter the reason you need a La Habra storage facility,
Box-n-Go
can help. At Box-n-Go, we understand how stressful it can be to go through a major life event. Or make space in your new home. This is why we provide storage services that are convenient and affordable.
Discover how you benefit from self storage in La Habra
Many of our La Habra clients prefer our services because we are different from traditional storage locations in La Habra and near 90631. Our low-cost storage units in La Habra and easy pickup and delivery service set us apart from any other storage places in the area. When you choose us, you can rest assured that you will have a pleasant moving and storage experience. Here are some of the benefits you can get when you rent self-storage units from Box-n-Go:
You save money. Because there's no need to rent an expensive truck and pay for extra gas mileage, insurance, and roadside assistance.
Save time. Because you don't have to drive or load and unload anything. You can stay in the comfort of your own home, taking as much time as you like packing your belongings. When you are ready Box-n-Go will come pick up your storage containers.
You can relax. Because when you have an experienced self-storage facility in La Habra assisting you with your moving and storage needs, you can put your mind at ease knowing that your valuables are safe.
How is Box-n-Go different from other La Habra moving and storage services?
It's true that there are many self-storage facilities near 90631. However, not all of them are alike. For example, most traditional storage facilities charge extra for ground-level access. At Box-n-Go, all your items will be accessible on ground level and you won't have to pay extra. Here are other ways we differentiate ourselves from other public storage places in La Habra:
We provide portable storage units – hence, they can be transported throughout the state or across the country
Storage units are delivered directly to your doorstep
We pick up your storage containers and deliver them to our warehouse or your preferred location
The storage units are breathable to prevent mold and mildew
Compare Box-n-Go to other storage and moving companies in La Habra
Do not just take our word for it. Drive around. Check out the below storage facilities in La Habra and neighboring towns so you can choose what works the best for you:
La Habra Public Storage – 760 S Beach Blvd, La Habra, CA 90631
SmartStop Self Storage La Habra – 580 E Lambert Rd, La Habra, CA 90631
Public Storage in La Habra – 999 E Lambert Rd, La Habra, CA 90631
Extra Space Storage – 480 W Crowther Ave, Placentia, CA 92870
U-Haul Moving and Storage – 661 E Lambert Rd, La Habra, CA 90631
Public Storage – 15034 Alondra Blvd, La Mirada, CA 90638
Imperial Beach Self Storage – 901 S Beach Blvd, La Habra, CA 90631
A-1 Self Storage – 420 E Lambert Rd, La Habra, CA 90631
My Self Storage Space – 1295 W Lambert Rd, Brea, CA 92821
Public Storage – 15146 E Whittier Blvd, Whittier, CA 90603
6 Tips to Help Declutter
Because space can become tight in our home, many of us look to reduce the items in our home by using a local climate-friendly storage facility. Your storage problems can be solved with mobile storage units in La Habra supplied by
Box-n-Go
. The key to using self-storage facilities effectively is to follow these suggestions of what to place in your mobile unit.
Store out-of-season clothing and footwear.
Box up extra items that clutter your cupboards like excess towels and extra blankets that have been replaced by a fresh design.
Store the rocker that only grandma sits in when she visits every six months or the footstool that no one uses but everyone trips over.
Store photos and wall hangings that make the room look too busy or just don't fit your current design scheme.
Pack away extra children's toys that you have no room for. Also, involve your child in the decisions.
Put away your college student's belongings that spill out of his closets into other rooms or that make his room uncomfortable for guests.
Ultimately, use your discretion to decide what stays and what goes. Label your stored goods well. If you are keeping them, you should rotate what you can into daily use every so often.
Common Storage Guidelines
When you pack fragile items, bubble wrap will do the job. It protects effectively, while newspaper can transfer ink on your items.
It is important to carefully plan the way you pack your items into the storage room to maximize the full capacity of the space.
Cover sofa and mattress with covers or use old bed linens to protect them.
Avoid using plastic to protect your soft furnishings, as moisture can collect.
Use cotton covers or dust sheets between surfaces to protect from scratches.
Dismantle large furniture, if possible. However, keep the components together and the fixtures in a bag taped to the piece.
Clearly label boxes. Also, keep an inventory of everything you store.
Plan your storage carefully by keeping items you may need access to at the front.
Place your heavy pieces in the unit first with lighter items on top.
Position boxes and items of similar sizes together; it will use the space more effectively and save you money.
Stand mattresses on end to save space.
Stack chairs seat to seat.
Declutter before you store. Every household has the items that can be donated or thrown away. There is no reason to waste money storing them. Even one such item can push you into a larger, more expensive storage space.
Some more tips
When we plan to use a La Habra storage facility, it is far too easy to bundle too many of our belongings. When you take a mobile storage unit from
Box-n-Go Storage
, you can take our time to load the unit carefully in your own time at your location. One of the key aspects to carefully organize your items before putting everything in your La Habra storage units. Plan what has to be packed. Then load your unit effectively. We have compiled top tips below to help make loading your storage unit easy and organized.
Create a map of your space. Keep an inventory.
Hold onto clothes that are in season and that you wear regularly.
Keep at home practical items in regular use like silverware, towels, bedding, and soap dishes.
Retain often used furniture.
Stack the heavy items on the floor, the lighter ones on top.
Keep photos and wall hangings that add a spark to the décor.
Hold onto board games and enough toys to fill your child's toy box.
Always leave the doors of kitchen appliances like fridges and freezers ajar to prevent any build-up of mold.
Keep enough of your college student's personal objects to make them feel at home when they visit.
Make room for sporting gear that someone in the house uses every few weeks (basketballs, yoga mats, bikes).
What not to store
File current bills and private documents like Social Security cards and bank account information at home.
Show off collectors' items in a display cabinet at home.
Do not place valuables in your storage unit.
There's a host of options when you are considering secure self-storage facilities in La Habra. As you know, all towns and cities are encircled by an increasing number of traditional storage facilities where you rent a locker, rent a truck, pack your goods, and load up. That is not the most efficient use of your time and money, however. Mobile storage units in La Habra supplied by
Box-n-Go
are an option that beats the old-fashioned storage lockers.
Come to Box-n-Go for affordable self-storage unit prices in La Habra
When it comes to finding storage in La Habra, you want a fast, efficient, affordable company. You can find that at Box-n-Go! Whether you need us to store your items or deliver them to another state or country, we got you covered. Call us today and discover why many La Habra businesses and residents choose us to assist them with their moving and storage needs. Reserve storage units in La Habra today!
Box-n-Go
provides self-storage units to the following ZIP Codes in La Habra, CA: 90631, 90632, 90633. Find a La Habra portable storage unit near you! You may also come across Box-n-Go storage containers in the following neighborhoods:
Cypress, CA
,
La Palma, CA
,
Midway City, CA
,
Brea, CA
,
Yorba Linda, CA
,
Buena Park, CA
,
Stanton, CA
,
La Mirada, CA
,
Fullerton, CA
,
Norwalk, CA
, East Whittier, CA, La Habra Heights, CA, and many other cities in
Orange County, CA
and
Los Angeles, CA
.