RESERVE ONLINE IN MINUTES
RESERVE ONLINE IN MINUTES
Save 50% see how
No Truck Needed see why
No Heavy Lifting we can help load or move
200+ 5-STAR
REVIEWS
A+ BBB
RATING
LOWEST PRICE
GUARANTEE
Box-n-Go Storage & Moving - as Easy as 1-2-3
1
We Deliver
2
We Pick Up
3
We Store or Move
Store on your driveway or inside our secure facility. Load/unload only once. Ground level access.
I want to:
Are you a student?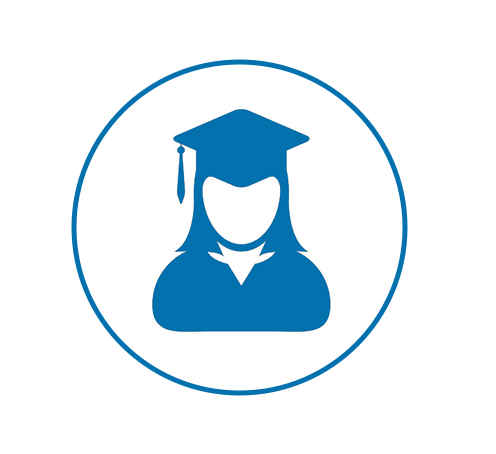 Available Sizes
Box-n-Go - XXL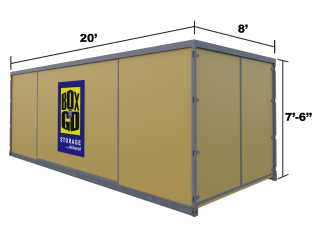 20' Container – all weather.
Perfect for 3-bedroom residence.
5-7 rooms, furniture, appliances, etc.
Learn More
Box-n-Go - XL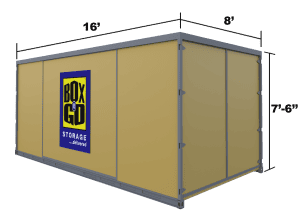 16' Container – all weather.
Perfect for 2-bedroom residence.
3-5 rooms, furniture, appliances, etc.
Learn More
Box-n-Go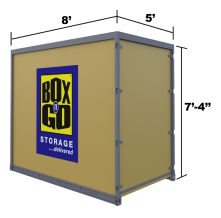 8' Container – all weather.
Modular – works for any need.
Each fits 1-1.5 rooms.
Learn More
I want to:
Are you a student?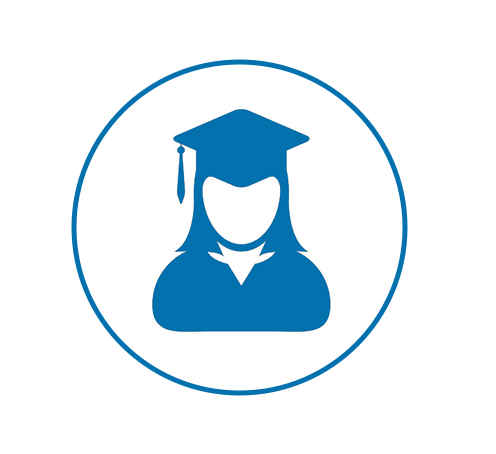 See How Our Services Can Work for You
I want to:
Are you a student?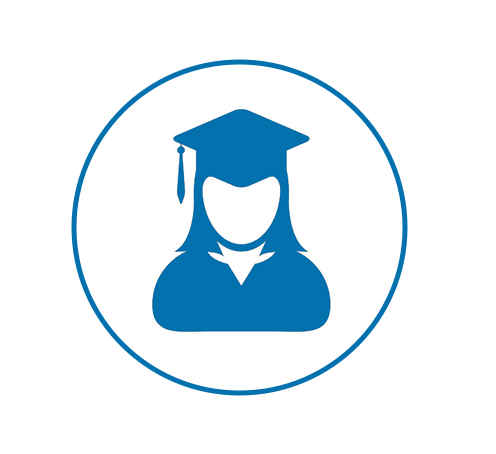 Our Services
Personal & Business Storage
Student Storage
Local & Nationwide Moving
Packing & Loading Help
Moving Boxes & Supplies
Do not see what you are looking for?
What Our Customers Think
I want to:
Are you a student?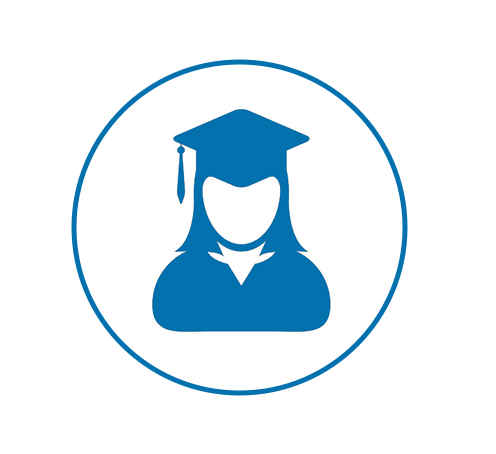 Why Box-n-Go? Here is Our Promise:
We are dedicated to deliver the best solution for almost any storage & moving need, with no gimmicks or hidden costs:
No truck to rent. We deliver storage to you!
Load/Unload only once.
Pay only for space you use.
Secure, climate-friendly facility.
Drive-up access
No Truck to rent…EVER!
Save money and time.
Reduce the risk of accidents and injuries.
No need to pay for gas, insurance & mileage!
Load ONCE Storage Solution!
You only need to load your belongings once!
No need to load and unload it all again into a storage unit.
All containers come with easy ground level access!
Pay Only for the Space You Use!


(if storing at our facility)
No not need to guess on how much space you actually need.
Order an extra 8' x 5' unit. Do not use it – do not pay for it.
Secure, Climate-Friendly Facility!
Highest degree of security and protection.
Our 8' x 5' units are breatheable – no mold or mildew.
No funky smell when your belongings return.
EASY Drive-Up Access!


(if storing at our facility)
Access your units at ground level.
No elevators, ramps, stairs to climb.
Schedule access appointment & drive straight to your units.
I want to:
Are you a student?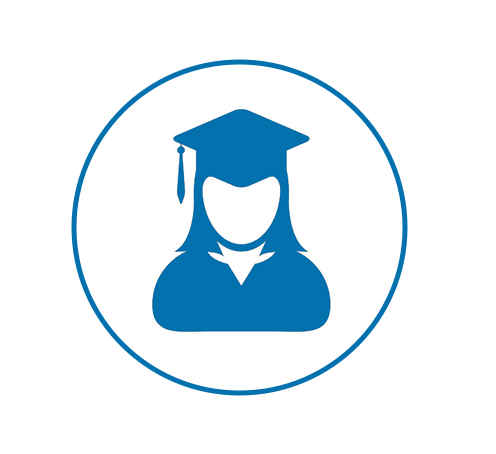 Self Storage Units in Brea, CA
Box-n-Go is your one-stop self-storage solution in Brea, CA. If you need a place to put your stuff, our storage units in Brea can help you store anything—regular belongings, vintage properties, or even excess household items that you don't have room for. One of the main positives of our Brea storage facility is security. This is because you are the only one with access to your belongings. You get to keep the keys to the storage unit for security and easy access. If you're packing any clothing or other compressible materials, consider investing in some compression bags. You put the clothing in a bag and suck the air out with a standard vacuum cleaner hose. Now you've multiplied the amount of storage space you have several times. Therefore, you don't spend money on storing air in your self-storage facility. When people need storage units in Brea, CA often they immediately think of public storage facilities. Indeed, this is always a safe and reliable choice. When exploring your options in local self-storage facilities, here are a few pointers to consider:
Find Out About Security Features of Your Brea Storage Facility
Five-star security setups are essential for any and all self-storage facilities, no two ways about it. Few things can be more annoying than constantly having to worry about theft. If you want a Brea storage facility that can wow you with unparalleled security, then there are undoubtedly some great local choices for you to consider. There are a vast range of possible security features available at storage facilities in Brea. Many centers are equipped with durable fencing, security guards, video surveillance, and personalized security locks. Several even provide users with helpful key cards or codes that enable them to get to their belongings without issue. It can often be a good idea to go for a self-storage facility that recruits a security firm to supervise its property around the clock. 24-hour monitoring can make people feel completely comfortable.
Consider the Business Hours of Storage Locations in Brea
If you're committed to choosing exceptional storage in Brea, you need to evaluate center hours in careful detail. You don't want to store your items in a center that won't let you get to your things when you need them. There are storage facilities that enable customers to come inside only during traditional business hours. There are facilities, on the other hand, that are markedly more flexible in this sense. Some of them enable customers to get to their storage units 24 hours a day, seven days a week. If you're interested in storage units in Brea that give you the freedom to acquire your items any time your heart desires, you need to do a little research first.
Make Cleanliness One of Your Requirements for Storage Units in Brea
Cleanliness is paramount for self-storage facilities that want to do well. People hardly want to store their valued items in storage units that are cramped, stuffy, dirty, and cluttered. If you want to feel positively about your choice with regard to temporary storage near Brea, you need to emphasize cleanliness and neatness in general. It's critical to visit self-storage centers before making any decisions at all. Don't pay a monthly storage rental fee until you assess the sanitation of a center and determine that it's up to par. There's no reason to tolerate any type of storage locker that just isn't good enough in the cleanliness department. Your belongings deserve better than that.
Think in Detail About All of Your Budget Requirements
You have a number of options if you want to reserve storage units in Brea. If you want to find secure self-storage places you can trust, you need to evaluate the things that matter to you. Budget may be one of them. It's smart to find a self-storage company that caters to your exact budget requirements. Don't make the mistake of renting storage units that are out of your budget range. That can lead to a lot of stress later. People typically want to be able to keep their items in storage for weeks or months on end. Storage unit costs can add up extremely rapidly as well. If you want to be in it for the long haul, budget should be one of your main considerations. One alternative to public storage places to consider is Box-n-Go's climate-controlled storage in Brea.
Free Your Attic Space Using Box-n-Go Self-Storage in Brea, CA
How does self-storage in Brea help you? If we are lucky enough to live in a traditionally built house we have the benefit of a loft or attic beneath our roofs. However, most of us use this for extra storage. We tend to place things we use infrequently, such as Christmas decorations and other holiday items, in such spaces. Furthermore, the use of attics for storage of clothes and other sentimental keepsakes is steadily increasing. Residents have a much better alternative with mobile storage units supplied by Box-n-Go self storage near Brea. What most of us are storing are boxes packed when we initially moved into our homes. These are all items we need to keep for some reason or another, but we have to consider that long-term storage in our lofts or attics causes damage to the goods and our homes.
Keep Pests Away with Box-n-Go Storage Serving Brea
The attic is a breeding ground for pests that bite and defecate on our things. Stored clothing getting eaten or starting to rot due to pests, high temps, and moisture in a loft is bad. If goods are in cardboard boxes, they will disintegrate over several months. Additionally, this will result in not only destroyed items but nasty smells. A mildew odor that lingers is familiar in many lofts and attics. Mobile storage units provide a solution. You can have storage containers delivered to any address. Take your time to carefully move items from the attic or loft for safekeeping at our facility.
Tips for packing efficiently and getting the most out of your storage unit
Think three dimensionally! If you're packing a lot of things inside your self-storage units near Brea, California, start with how you put them in the individual boxes or other containers. You can fit far more into a box, if you look at how your items can be turned and rotated around each other. Next, when you actually fill up your storage units, stack everything! Put the heaviest and largest objects on the bottom and work your way up. Consider mapping out where everything is located on a sheet of paper and taping it up in your storage units. If you're constantly in and out of the units, taking and leaving things, consider investing in a small whiteboard for the same purpose. This board can be attached to the interior of the door on your storage units. This way it is always available for your use. If you're keeping any electronics in your units, putting them inside of anti-static bags is a great way to keep them safe. The dry environment in the storage unit can lead to a buildup of static electricity that could be harmful to any circuits, as a result. These storage bags are cheap and readily available at many stores.
Here is why you should use Box-n-Go storage
For the few folks that may already have local storage units, you may want to compare what you are paying to what Box-n-Go Storage charges. They don't have gimmicks like claiming that the "1st Month Is Free." Your storage rental rates stay the same the entire time. The main thing to remember, however, is you do not have to work hard to put your belongings in secure self-storage units. Just call Box-n-Go Storage. They will deliver your storage unit(s). You pack it. Then they will come back to pick it up. After that, they will store your belongings inside their safe and secure storage facility. The storage access is at ground level. Hence, you will be able to drive up right to your storage unit. What could be simpler? If you are moving to or from Brea, you can use Box-n-Go's storage services for your move. Your unit can be delivered anywhere in Southern California and beyond. In conclusion, Box-n-Go in Brea not only provides excellent storage solutions but also excellent storage advice. They offer a wealth of knowledge on the dos and don'ts of moving and storage. Call today for a free quote and learn a little extra about moving and or storing your beloved keepsakes. Your best option when you want to rent self-storage units in Brea is Box-n-Go.
Box-n-Go's low-cost storage services in Brea, CA
If you are not sure how many storage containers you will need delivered to you, order an extra one. This extra storage unit will be delivered to you just in case. You won't be charged for it unless you use it. Give
Box-n-Go Storage
a call today. See how we can help you with our affordable self-storage solutions. Store your items safely and securely. If you currently have your stuff in storage near 92821 or anywhere else, we'll help you move your stuff to Box-n-Go. When you are relocating in a different place, it is obvious that you will be moving with your valuable belongings. And during the move, you cannot afford to get these assets damaged or lost due to poor packing or storing techniques or poor quality of cardboard boxes. That is why it is always a wise idea to opt for strong and sturdy cheap storage units when you are planning to move to a different location. So, if you are wondering how these storage units can be beneficial, then you are absolutely at the right place. Here, we have put together the benefits that will surely encourage you to go for the storage units that
Box-n-Go
can provide you with. Take a look.
The Advantages of Using Box-n-Go Storage Units
Zero Risk of Breakage and Injury
During the move, often people fail to understand how much load a cardboard box can carry. As a result, generally, they overstuff it with books, papers, documents, and heavy goods. This increases the risk of breakage while loading the boxes on the truck or unloading them. And if you are not careful, people could end up getting hurt. To save yourself from such an unfortunate situation, use our sturdy storage containers. They are strong enough to carry the load of heavy books and papers without much risk of breakage or injury.
More Organized Packing
From books to files, documents to necessary papers, it is essential that you keep materials organized during the move. Otherwise, while unpacking and settling, you won't be able to find the necessary documents in the right place. But if you are using storage units, then you can rest assured your goods will be transported in a more organized way. How? To minimize the damage to the spine, you can keep the books flat on their side in the boxes. They are spacious enough to carry all your books. For papers, files and documents, you can opt for special file boxes from
Box-n-Go
. You will be able to move with the documents in a much more organized way.
Perfect for Carrying a Music Collection
Generally, CDs and cassettes are highly resilient to pressure. But if you have an enviable collection of vinyl records, then you have to make sure that you are carrying it properly and placing them upright in the boxes. Otherwise, the records will warp easily and you will lose your cherished collection during the move. However, if you are getting storage units in Brea from us, you will be able to keep the collection safe while relocating.
Compare Box-n-Go Storage Services to Those of Other Facilities
Before you choose the service you want, drive by a few local facilities and compare their rates to Box-n-Go's self-storage unit prices in Brea. Here is a list of some of the best local storage options:
Public Storage Brea – 440 E Lambert Rd, Brea, CA 92821
My Self Storage Brea CA – 1295 W Lambert Rd, Brea, CA 92821
Security Public Storage – 502 Apollo St, Brea, CA 92821
Brea U-Store – 1441 W Lambert Rd, Brea, CA 92821
Extra Space Storage – 480 W Crowther Ave, Placentia, CA 92870
So, now as you know about the benefits of using our Brea storage solutions, what are you waiting for? Call us today and we will deliver the boxes to your desired location. Box-n-Go provides self-storage units to the following ZIP Codes in Brea, CA: 92821, 92822, 92823, 92886. Find a Brea portable storage unit near you! You may also come across Box-n-Go storage units in the following neighborhoods:
Cypress, CA
,
La Habra, CA
,
La Palma, CA
,
Midway City, CA
,
Yorba Linda, CA
,
Buena Park, CA
,
Stanton, CA
,
Fullerton, CA
,
Placentia, CA
,
Rowland Heights, CA
, and many other cities in
Orange County, CA
and
Los Angeles, CA
.