RESERVE ONLINE IN MINUTES
RESERVE ONLINE IN MINUTES
Save 50% see how
No Truck Needed see why
No Heavy Lifting we can help load or move
200+ 5-STAR
REVIEWS
A+ BBB
RATING
LOWEST PRICE
GUARANTEE
Box-n-Go Storage & Moving - as Easy as 1-2-3
1
We Deliver
2
We Pick Up
3
We Store or Move
Store on your driveway or inside our secure facility. Load/unload only once. Ground level access.
I want to:
Are you a student?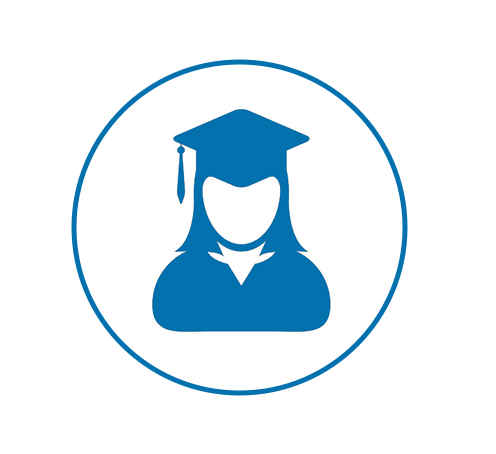 Available Sizes
Box-n-Go - XXL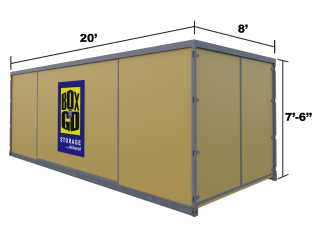 20' Container – all weather.
Perfect for 3-bedroom residence.
5-7 rooms, furniture, appliances, etc.
Learn More
Box-n-Go - XL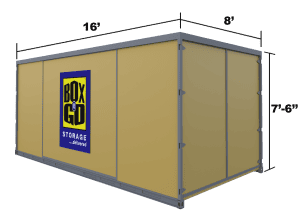 16' Container – all weather.
Perfect for 2-bedroom residence.
3-5 rooms, furniture, appliances, etc.
Learn More
Box-n-Go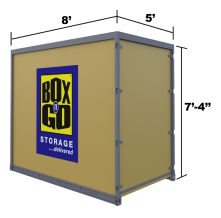 8' Container – all weather.
Modular – works for any need.
Each fits 1-1.5 rooms.
Learn More
I want to:
Are you a student?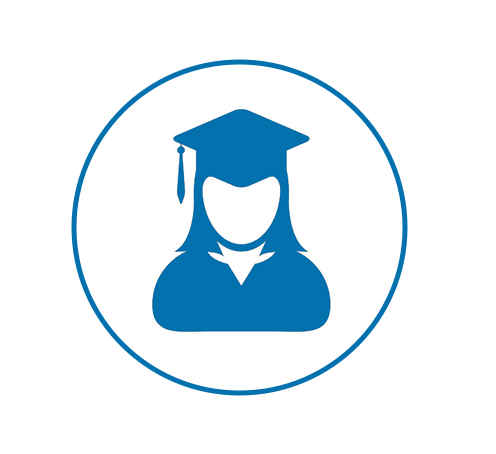 See How Our Services Can Work for You
I want to:
Are you a student?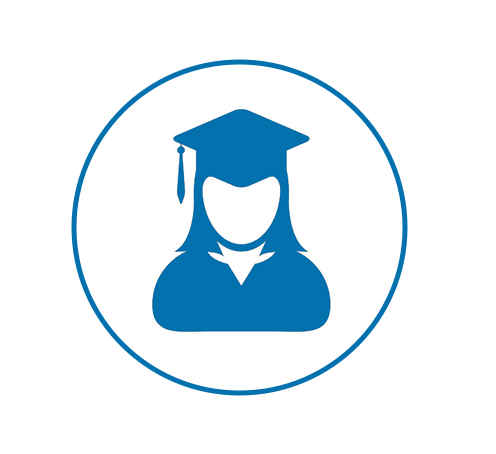 Our Services
Personal & Business Storage
Student Storage
Local & Nationwide Moving
Packing & Loading Help
Moving Boxes & Supplies
Do not see what you are looking for?
What Our Customers Think
I want to:
Are you a student?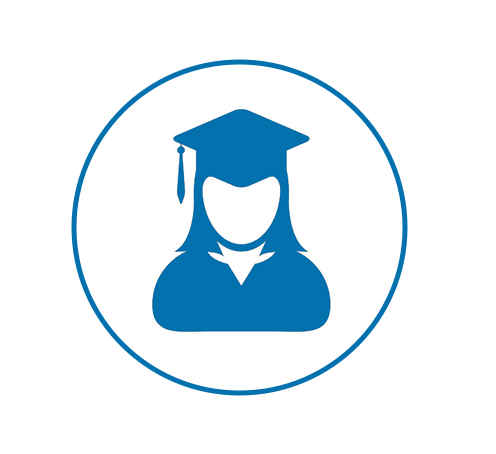 Why Box-n-Go? Here is Our Promise:
We are dedicated to deliver the best solution for almost any storage & moving need, with no gimmicks or hidden costs:
No truck to rent. We deliver storage to you!
Load/Unload only once.
Pay only for space you use.
Secure, climate-friendly facility.
Drive-up access
No Truck to rent…EVER!
Save money and time.
Reduce the risk of accidents and injuries.
No need to pay for gas, insurance & mileage!
Load ONCE Storage Solution!
You only need to load your belongings once!
No need to load and unload it all again into a storage unit.
All containers come with easy ground level access!
Pay Only for the Space You Use!


(if storing at our facility)
No not need to guess on how much space you actually need.
Order an extra 8' x 5' unit. Do not use it – do not pay for it.
Secure, Climate-Friendly Facility!
Highest degree of security and protection.
Our 8' x 5' units are breatheable – no mold or mildew.
No funky smell when your belongings return.
EASY Drive-Up Access!


(if storing at our facility)
Access your units at ground level.
No elevators, ramps, stairs to climb.
Schedule access appointment & drive straight to your units.
I want to:
Are you a student?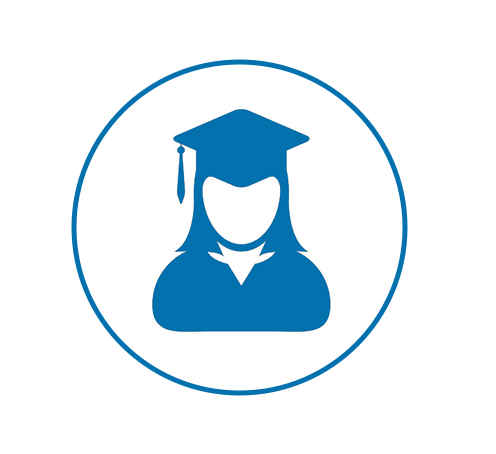 Self Storage Units in La Mirada, CA
La Mirada, California, a city in Los Angeles County, is the epitome of classic Southern California charm. The community is ideal for fans of mild weather and a short drive to laid-back beaches. It's ideal for everyday people who appreciate basic modern conveniences, too. It doesn't matter if you're interested in high-quality shopping options or in self-storage units, La Mirada has everything what you need, end of story. If you have your eye on La Mirada storage units, you should consider all of the great possibilities they bring to the table. Storage facilities in La Mirada, CA can give you access to all sorts of benefits. Self-storage facilities are popular these days, with good reason.
Storage Units in La Mirada Can Assist You with the Relocation Process
Managing any kind of relocation project can be quite a test. If you want to simplify a home or business move, you should think about getting your hands on storage units in La Mirada as soon as possible. Self-storage facilities can make dealing with adjustments and new circumstances a lot easier. They give people the ability to store their items in secure locations while they're looking for a brand-new home. They enable people to downsize as well. If you need to store furniture pieces, boxes of clothing, household appliances, or anything else before, during, or after a move, a La Mirada storage facility can easily help you do so.
Storage Units Near La Mirada, CA Can Help People Who Are Remodeling Their Homes
Self-storage facilities can also come in handy for people who are remodeling and renovating their residential properties. Overhauling any living space can be a major project. It often calls for significant changes. These changes require a lot of free working space, too. If you want to clear out your home prior to beginning a massive home remodeling and renovation effort, then your best option is to rent self-storage units. If you want to finish your basement, then you need to make sure that it's as empty as possible beforehand. It can be hard to work on a basement that's full of boxes, appliances, lawn equipment, and gardening supplies. If you need to get access to plenty of comfortable working space, then there's no local option that can be more convenient than storage locations in La Mirada.
Self Storage in La Mirada, CA Can Make Your Home a Lot Neater
Clutter is a big problem for people all around the world. It's not unusual for people to hold onto belongings that they no longer use or need. If you have any old outfits that you simply cannot part with, you understand the dilemma 100%. Do you have any old dishes that you no longer use but cannot bear to throw out? Then you understand it just as well. If clutter has made the interior of your home look like a total mess, then you may be a good candidate for a self-storage facility. La Mirada self storage can help you tidy up your home. It can be hard to clean and organize a home that's full of boxes, old pieces of equipment, abandoned toys, and beyond. If you're enthusiastic about the idea of streamlining your life, then going for self storage can make an amazing start. La Mirada storage containers can also help people who haven't yet decided what they want to do about certain possessions in their homes. Getting La Mirada storage units can buy you valuable time.
Self Storage in La Mirada, CA Can Help You Sell Your Residential Property
If you're currently trying to sell your local home, then it may be wise to reserve storage units in La Mirada. Prospective home buyers can be meticulous and detail oriented. They know precisely what they want out of future homes. Potential home buyers generally have no interest in putting their money into homes that are unattractive or uninspiring in any way. If you want to portray your available property in the finest possible light, then you should do everything you can to ensure that it looks and feels as immaculately tidy as possible. Self storage can aid you with that. That's because it can help you do away with clutter temporarily. It can make your home look a lot airier to the people who check it out. It can make it look a lot more open, too. Remember, space is a precious thing in the real estate scene. People are attracted to living spaces that are nice and roomy. They tend to run away from living quarters that seem cramped or tight in any manner.
La Mirada Storage Units Can Help You Handle Massive Lifestyle Adjustments of All Kinds
Life is all about perpetual change and motion. People are constantly moving forward. If you're in the middle of a major lifestyle overhaul of any kind, self storage may be a fine path for you. Are you thinking about taking a year off and traveling the world? Then self storage can help you say goodbye to your existing rental and go anywhere you wish. Have you just gone through a massive breakup with a significant other? Then self storage can help you collect your thoughts and figure out how you want to proceed in life. Renting temporary storage units can help you pick up the pieces. It can prevent you from making choices that are impulsive or rash. It doesn't matter if you're dealing with a job change, a big breakup, or even the need to satisfy your desire to roam the planet.
Storage Containers Are Reasonably Priced
Some people push thoughts of self storage out of their minds. They often dismiss the whole idea as being expensive. They often assume that it simply isn't a good option for their budgets. That's a misconception, though. Self storage nowadays can actually be extremely budget-friendly. People who get self storage don't usually have to think about the burdens of leases that go for extended periods of time, either. It's easy to find self-storage facilities with month-to-month contracts. There are storage space categories that people can consider as well. If you want to pay less each month, you can opt for storage units that are more compact. You can talk to representatives who work for storage facilities in La Mirada. They can give you accurate and dependable details that relate to storage unit sizes. They can answer all of your most pressing questions with confidence as well.
Self Storage for Toiletries
One area that can be underestimated when it comes to moving and storage considerations is the smallest room of the house, the bathroom. We are often shocked at how much stuff that can fit in the cupboards and cabinets and the myriad of contents that need extra packing care. For residents of La Mirada, Box-n-Go can help the packing and loading of these items using mobile storage units. So you found the love of your life, however, you are not ready to tie the knot. The next big milestone is moving in together! Moving in with your significant other seems ideal. However, you have to remember that both of you have a lot of stuff! So what do you do? Using a convenient La Mirada storage facility, or one close by, can help. Since you are not getting married immediately, there is no sense in throwing away each other's belongings. Instead, you can place your belongings in self storage near La Mirada. Until you decide to take the next step. But how do you determine whose stuff stays and what has to go?
Here are some tips to help you and your loved one place items in La Mirada storage
·       Communicate
There's nothing more frustrating than shuffling through your things only to discover that your loved one threw out something valuable. You are going to be sharing living space. It's important that you and your significant other discuss what items will be kept in your home. As well as what items will go into your storage units in La Mirada.
·       Compromise
A lot of people hate that word. But when you are two beings coming together and sharing a small space, there are going to be some sacrifices you have to make. If there is no room for that oversized exercise machine that your lover just can't part with, you are going to have to convince him/her to try other alternatives and place the machine in storage until you get a bigger space.
·       Clutter-free space
When you are moving from the single life to the "coupled" life, you and your lover most likely have the same things. Maybe there are two microwaves, toaster ovens, and sofas—two of everything. You have to determine what appliances and items you will keep, what you will place in storage, and what you will sell.
·       Celebrate
Congratulations! You just reached a major milestone in your relationship. You really don't want to waste this special moment arguing about what should go in your self-storage unit. Create a simple plan on how you will choose what items stay and what items go in storage. Once you place your items in the storage unit, take time to explore your new space and enjoy each other's company!
·       Packing toiletries
It is important to carefully sort through toiletries and be very particular with what you choose to store. Expensive shampoos, conditioners, hair products, and perfume will probably make your "to keep" list. Make sure the lids of these items are properly tightened and that the bottles or tubes won't leak. Dispose of anything that is cracked or damaged. Any toiletry items that won't be going with you can be donated to charity or a friend. Alternatively, they can be disposed of, but please use caution and follow recommended guidelines if they are not designed for standard domestic refuse. Box and wrap toiletry items carefully, as any spill or leak can prove costly if it damages other items you have in storage.
How many storage units do I really need?
Unfortunately, many people underestimate the number of items they really have. Therefore, they search for storage units without a realistic idea of how many they really need. Once you find a storage company you like, don't be afraid to ask questions. A good storage company will be able to give you a general idea on how many containers you need based on all the belongings you plan on putting away.
Choose Box-n-Go Near La Mirada, CA to handle your storage needs today!
The benefit of using mobile storage units is that you can carefully pack and load them in your own time. You are also saved any tiresome commute to a traditional remote storage facility. Whether you are moving in with your loved one, relocating, remodeling your home, traveling abroad, or you simply need affordable storage solutions,
Box-n-Go
has you covered. We provide portable storage units that can be delivered right to your doorstep or anywhere you are in the country. Call our office at 877-269-6461 and ask about our self-storage unit prices in La Mirada! If for some reason you are not convinced that Box-n-Go storage will work for you, here are some of our best competitors. Check them out. Choose what works the best for you:
Public Storage – 15034 Alondra Blvd, La Mirada, CA 90638
Security Public Storage – 13650 Imperial Hwy, Santa Fe Springs, CA 90670
King Van & Storage – 14001 Rosecrans Ave, La Mirada, CA 90638
Emergency Storage – 14101 Rosecrans Ave, Suite J, La Mirada, CA 90638
Santa Fe Self Storage – 13633 Rosecrans Ave, Santa Fe Springs, CA 90670
Box-n-Go provides self-storage units to the following ZIP Codes in La Mirada, CA: 90637, 90638, 90639. Find a La Mirada portable storage unit near you! In addition, Box-n-Go offers its low-cost moving and storage services in the following nearby cities:
Bellflower, CA
,
Buena Park, CA
,
Downey, CA
,
Compton, CA
, East Whittier, CA,
Fullerton, CA
,
La Habra Heights, CA
,
Norwalk, CA
,
Paramount, CA
,
Pico Rivera, CA
,
Santa Fe Springs, CA
,
Whittier, CA
,
Los Angeles, CA
,
Orange County, CA
, and many others.