RESERVE ONLINE IN MINUTES
RESERVE ONLINE IN MINUTES
Save 50% see how
No Truck Needed see why
No Heavy Lifting we can help load or move
200+ 5-STAR
REVIEWS
A+ BBB
RATING
LOWEST PRICE
GUARANTEE
Box-n-Go Storage & Moving - as Easy as 1-2-3
1
We Deliver
2
We Pick Up
3
We Store or Move
Store on your driveway or inside our secure facility. Load/unload only once. Ground level access.
I want to:
Are you a student?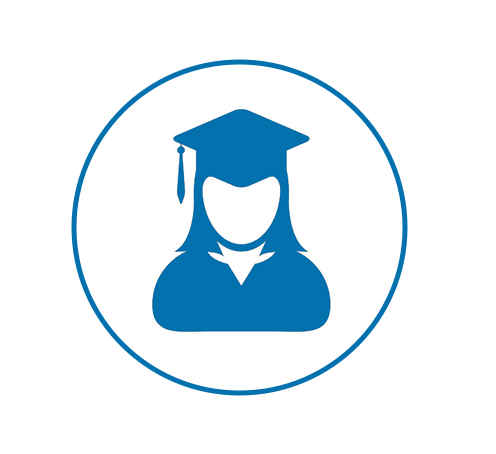 Available Sizes
Box-n-Go - XXL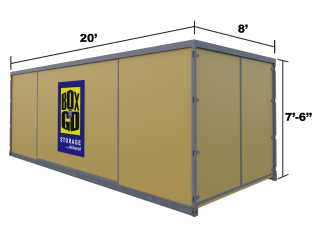 20' Container – all weather.
Perfect for 3-bedroom residence.
5-7 rooms, furniture, appliances, etc.
Learn More
Box-n-Go - XL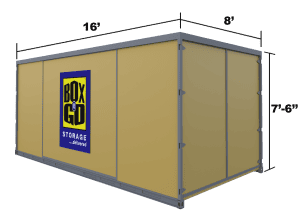 16' Container – all weather.
Perfect for 2-bedroom residence.
3-5 rooms, furniture, appliances, etc.
Learn More
Box-n-Go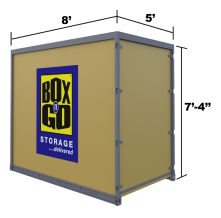 8' Container – all weather.
Modular – works for any need.
Each fits 1-1.5 rooms.
Learn More
I want to:
Are you a student?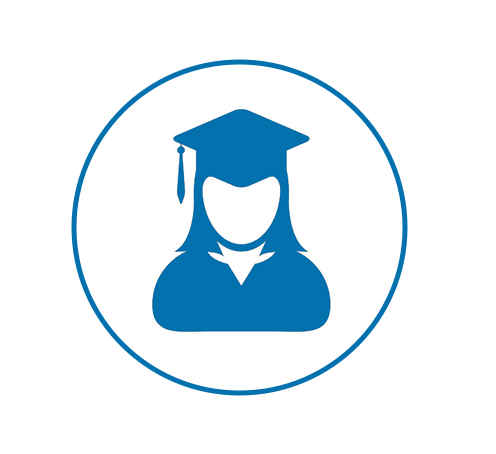 See How Our Services Can Work for You
I want to:
Are you a student?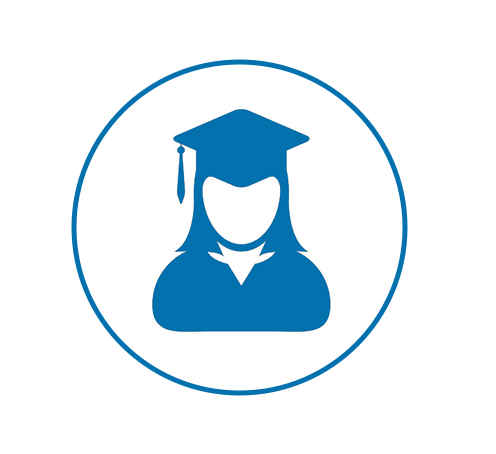 Our Services
Personal & Business Storage
Student Storage
Local & Nationwide Moving
Packing & Loading Help
Moving Boxes & Supplies
Do not see what you are looking for?
What Our Customers Think
I want to:
Are you a student?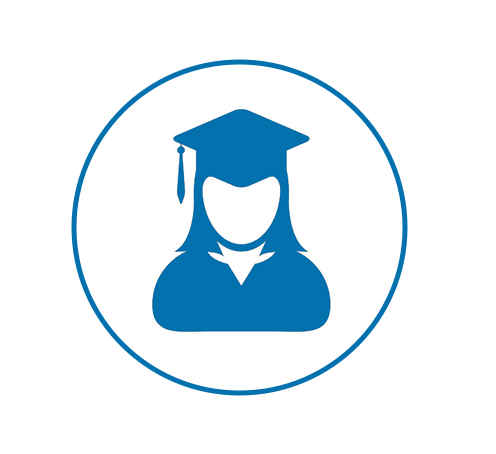 Why Box-n-Go? Here is Our Promise:
We are dedicated to deliver the best solution for almost any storage & moving need, with no gimmicks or hidden costs:
No truck to rent. We deliver storage to you!
Load/Unload only once.
Pay only for space you use.
Secure, climate-friendly facility.
Drive-up access
No Truck to rent…EVER!
Save money and time.
Reduce the risk of accidents and injuries.
No need to pay for gas, insurance & mileage!
Load ONCE Storage Solution!
You only need to load your belongings once!
No need to load and unload it all again into a storage unit.
All containers come with easy ground level access!
Pay Only for the Space You Use!


(if storing at our facility)
No not need to guess on how much space you actually need.
Order an extra 8' x 5' unit. Do not use it – do not pay for it.
Secure, Climate-Friendly Facility!
Highest degree of security and protection.
Our 8' x 5' units are breatheable – no mold or mildew.
No funky smell when your belongings return.
EASY Drive-Up Access!


(if storing at our facility)
Access your units at ground level.
No elevators, ramps, stairs to climb.
Schedule access appointment & drive straight to your units.
I want to:
Are you a student?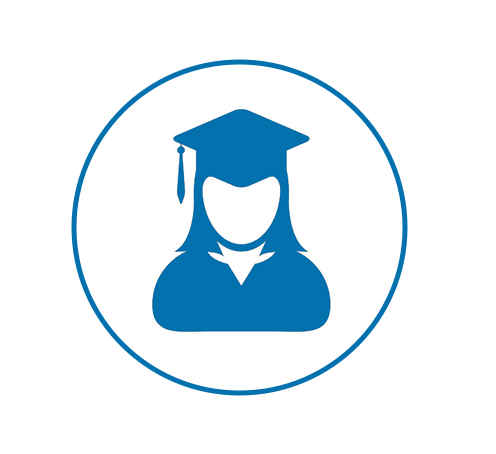 Storage Units Near Fullerton CA
Life itself is very spontaneous and can present a lot of situations that cannot be foreseen. There are surprises—some pleasant, some not. In any case, life moves on and we have to adapt to it the best way we can. One of those changes in life is when a person chooses a new house for themselves. Without a doubt, there is something special and quite extraordinary about moving into a new house. This is a time when people start looking for local self-storage facilities to help manage their stuff. If you are looking for Fullerton storage, you are at the right place.
Self storage units in Fullerton CA
The secret of getting good returns when selling your house is making it impeccable. Make sure it looks decent and neat, just like how it was when it was new. Using self storage Fullerton CA facilities can help you declutter your home before opening the doors to potential buyers. Fullerton was transformed from a site for orange growing farms to one of the best residential communities in Southern California. As a result, Fullerton is today a very desirable place to live. When you move to this area, storage facilities in Fullerton, CA can provide valuable help during the relocation process. A meticulously clean and organized house is an embodiment of a high-value home. It doesn't need any renovation, and that will help you fetch a hefty premium when closing the deal. Our Fullerton storage facility is available to offer you a 24/7 secured and convenient storage 92831 pace.
Why our storage units in Fullerton will help you
Every home buyer wants a place that is appealing to the eyes. Self-storage facilities can help you keep those not-so-appealing items out of the way for the time being. If potential buyers happen to walk into a cluttered house with messy space, and firmly stocked furnishings, it's just not a good look. You can rent 92831 storage units in Fullerton to take care of the issue.
Declutter with storage units Fullerton, CA
If you are selling a house that is in good structural condition but cluttered, buyers might think that the house needs renovation. This can be bad news for the seller. To avoid such a scenario, use Fullerton storage units to take away all that clutter. This gives you ample space to redo the interior and create a perfect layout that is pleasing to the eyes of buyers.
Benefit of Location
Our storage near 92831 services are designed to help you downsize your house before embarking on a thorough cleaning. It's the perfect opportunity to place your belongings in a low-cost storage units near 92831. You can concentrate on cleaning up the house before you open the doors to buyers. Our Fullerton storage facility also safely keeps your valuables. It is challenging to part with personal things that have sentimental value. We at Box-n-Go understand this need and will keep them safely for you at a relatively low cost. For affordability and convenience, choose Box-n-Go.
Box Away to Attract Buyers
Box-n-Go's self-storage facility will safely keep your belongings. Remember that keeping storage boxes around your house gives the impression that the house has limited storage space. Remember those cute boxes make your home appear smaller than it actually is. Use our self-storage 92832 service for your boxes and let the buyers see how spacious your house really is. Space is limited and is very valuable in real estate. You can remove anything that could distract buyers and place it temporarily in our Fullerton storage facility.
Efficiency and Convenience
With our secure self-storage space near 92831 services, you will spend less money moving into your new house. Visit us and learn more about our Fullerton storage units. The decision to choose a reliable, efficient, and convenient storage units 92832 service can make all the difference on how your belongings are handled. At Box-n-Go, we want you to have a pleasant experience with us while using our storage units near 92832. This is why we offer a wide selection of climate friendly storage units at affordable rates.
Moving Out of the Old House
A house is probably the most special place for anyone particularly because of the emotions attached to it. Are you moving out of that house? Then there might be feelings of pleasure, disappointment, or genuine nostalgia based on how your time in that house was. To make the move smooth, you need to look into monthly storage 92833 rentals like the ones offered by Box-n-Go. Our moving storage units 92833 rentals provide a low-cost way to make the transition smooth.
Challenges in Moving Out
As mentioned earlier, moving into a new house is never easy, but it's a challenge that a lot of people look forward to. The first challenge that you'll have to face when moving into your new house is what to do with the old household items. There are some who favor throwing them away or selling them. They think that a new house warrants new household items. But there are some who believe that it only means excessive expenditure when there's no need for it. Even when you decide to hold onto your household items, you'll need to keep them somewhere safe during the transition process. Box-n-Go has affordable household storage units 92835 solutions you can trust.
How Fullerton Storage Units Can Help
It should be clear by now that it can be very helpful to reserve storage units in Fullerton for your belongings. But there are many storage locations in Fullerton—which should you choose? You need to shop around to make sure you get the best options and most affordable self-storage unit prices in Fullerton. Before making your decision, keep the following considerations in mind:
Do proper homework while researching storage units near Fullerton CA
This is a common mistake that a lot of people make when choosing local storage units. They simply choose the first storage facility that appears in their search and end up ruing their decision. As mentioned earlier, not all storage and moving companies in Fullerton are the same. This means that nearly all of them provide varying services, offers, and storage unit costs. Be sure to opt for storage units that fulfill all your needs without sacrificing on essential features.
The location of Fullerton storage units
This is another rookie mistake that people often make when choosing storage units. While it is true that you'll want to be close to your self-storage facility, this is not the most critical consideration. Services like those from Box-n-Go can bring mobile storage units right to your home. That's one reason why storage places that are a little farther away may provide the best options.
The reviews of the storage company in Fullerton, CA
Who better to advise you on storage services than the people who've actually used these services? Reviews are an excellent way to judge the merits and demerits of all the different storage facilities in Fullerton. They also let you know about any useful tips or hidden storage unit costs. This will help you figure out which local self-storage facilities are worthwhile and which you need to avoid.
Visit the Fullerton facility
Once you've made a shortlist of all the storage units available in the area that you believe can offer you the kind of services that you're after, then schedule a visit to each of these facilities. It'll make it easier for you to judge each company for yourself. Ask about the various deals and amenities they have, such as long- and short-term storage rental rates. If you are considering storage containers, Box-n-Go Storage offers an innovative and ultimate solution to self storage with their mobile storage units. You do not even have to leave your home to make all the arrangements. We will bring the storage units to you, and you can pack them at your convenience. Simply pack and load the mobile unit at the ground level. No need for truck rentals, ramps, driving around, etc.
Some Useful Packing Tips
As you
prepare your belongings
for storage in Fullerton, it is likely you have some items that are a bit awkward to handle. Here are some tips to help you:
Bicycle handlebars should be loosened and turned sideways. Don't forget to keep the chains and pedals covered; otherwise, grease and oil might rub off on other items.
Small mirrors should be carefully wrapped and packed in boxes. Cardboard should be used to cover large paintings, artwork, or wall mirrors. When possible, these items will be kept safe in wardrobe boxes.
Because your outdoor furniture may be too bulky or heavy to move in one piece, you may need to disassemble it. If so, be sure to place the nuts and bolts in a plastic bag and attach it to the furniture.
Carpets and rugs should be rolled up and carefully secured with tape or rope.
Wrapping sharp edges on any tools or attachments will help prevent injury. Power tools should be packed with plenty of cushioning. Be sure to tie or tape your tool chests securely closed.
Dispose of the gasoline and oil from your lawn mower and other machinery, as well as any flammable or poisonous household products.
At Box-n-Go in Fullerton, CA, we offer storage for a wide variety of items including:
Business paperwork
Art and antiques
Furniture
Clothes
Baby furniture
Computers/Gadgets and other electronics
Precious heirlooms and keepsakes
Bicycles and exercise equipment
We offer flexible and convenient temporary storage solutions
In most traditional self-storage facilities, you have to pay extra for ground-level access. Also, you may have to wait a few days to retrieve your items from self storage. At Box-n-Go self storage you never have to worry about that. Here's why:
You are always in complete control of how many self-storage units you need.
Customers have ground-level access. Also it is provided at no extra charge.
You can access on short notice. Call us by noon and we can have your access ready the next business morning.
Home delivery convenience. You can have your self-storage units delivered to your Fullerton address or across the country.
What can you expect from our Fullerton storage facility?
Whether you are using self storage for business or personal use, you can feel at ease knowing you have a reliable and efficient moving and storage company handling all your needs. Here are some reasons why businesses and residents choose our Fullerton storage units:
Box-n-Go self-storage units in Fullerton are breathable and secure storage units that prevent mold and mildew.
Our units are modular. We have a wide selection of storage units from you to choose from.
We offer a secure, state-of-the-art storage warehouse to keep your belongings safe.
No need to rent a truck. We offer pick-up and delivery of your packed storage units.
Convenience on a budget. We offer affordable and convenient self-storage solutions for any budget.
Discover why many prefer Box-n-Go for storage in Fullerton!
Compare Box-n-Go to Other Option
While we beleive that Box-n-Go offers you the best combination of options and prices, do not just take our word for it. Compare for yourself:
Fullerton Self Storage Fullerton CA – 1919 W Commonwealth Ave, Fullerton, CA 92833
Public Storage 92831 –

27

50 E Imperial Hwy
Storage Outlet Fullerton – 900 S Raymond Ave, Fullerton, CA 92831
A-1 Self Storage  – 1415 W Commonwealth Ave, Fullerton, CA 92833
My Self Storage Fullerton – 201 S Balcom Ave, Fullerton, CA 92832
Storage West – 4200 N Harbor Blvd, Fullerton, CA 92835
U-Haul Moving & Storage Fullerton – 920 W Commonwealth Ave, Fullerton, CA 92832
All Purpose Storage – 811 Williamson Ave, Fullerton, CA 92832
Public Storage 92833 – 2361 W Commonwealth Ave, Fullerton, CA 92833
Connect with Us
Whether this is your first time using a self-storage company, or you have used other storage companies before, you can rest assured that the team at Box-n-Go will provide you with affordable and convenient storage units. Call us today at 877-269-6461. Discover why many residents, businesses, and students prefer our storage company to help them with all their storage and moving needs! Join the growing list of local customers—from
Anaheim Hills
,
Garden Grove
,
Placentia
,
Santa Ana
,
Orange
,
Villa Park
,
Irvine
,
La Habra
,
Buena Park
,
Yorba Linda
, and
other towns
—who come to us to reserve storage units in
Orange County, CA
  and
Los Angeles, CA
that they can rely on. Box-n-Go provides self-storage units to the following ZIP Codes in Fullerton, CA: 92801, 92832, 92834, 92836, 92828, 90631, 92831, 92833, 92835, 92837. Find a Fullerton portable storage unit near you!
Self Storage Units in Fullerton
Moving, repair, travel, reconstruction, keeping of goods – you can turn to us for help under any circumstances. We will provide warm, dry, and clean Self Storage Units for things and help organize the space, creating comfortable conditions for living or working. Box-n-Go is mobility and independence from any conditions with total security.
Where to find storage units in СА?
Your belongings can be stored at any warehouse in Los Angeles. If you are located in Fullerton, then our moving company will help with the transportation of Self Storage Units. Employees will deliver it to your home or office. At the same time, you can save 50% of the cost of services by loading all the things yourself.
The Box-n-Go service saves time and effort and frees up space. Your belongings are sent to the warehouse, where the containers are placed with doors close to each other. You always have the opportunity to visit the container yourself by ordering the service in advance by phone and arriving at the warehouse.
Do you want to know more about the terms of the use of self-storage units? Then, call us at 1-877-269-6461, and we will help you plan your move with all your individual circumstances in mind.