RESERVE ONLINE IN MINUTES
RESERVE ONLINE IN MINUTES
Save 50% see how
No Truck Needed see why
No Heavy Lifting we can help load or move
200+ 5-STAR
REVIEWS
A+ BBB
RATING
LOWEST PRICE
GUARANTEE
Box-n-Go Storage & Moving - as Easy as 1-2-3
1
We Deliver
2
We Pick Up
3
We Store or Move
Store on your driveway or inside our secure facility. Load/unload only once. Ground level access.
I want to:
Are you a student?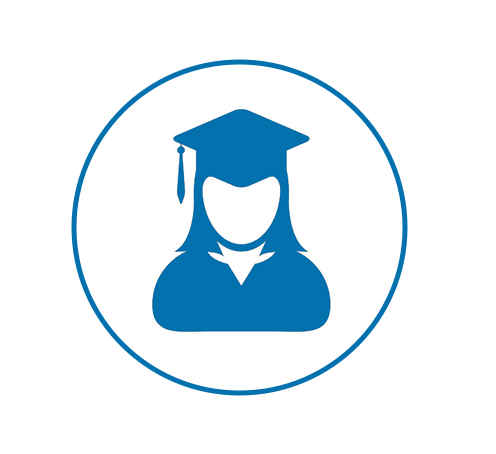 Available Sizes
Box-n-Go - XXL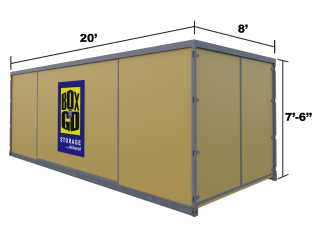 20' Container – all weather.
Perfect for 3-bedroom residence.
5-7 rooms, furniture, appliances, etc.
Learn More
Box-n-Go - XL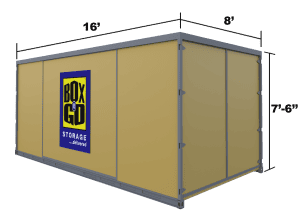 16' Container – all weather.
Perfect for 2-bedroom residence.
3-5 rooms, furniture, appliances, etc.
Learn More
Box-n-Go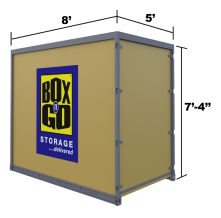 8' Container – all weather.
Modular – works for any need.
Each fits 1-1.5 rooms.
Learn More
I want to:
Are you a student?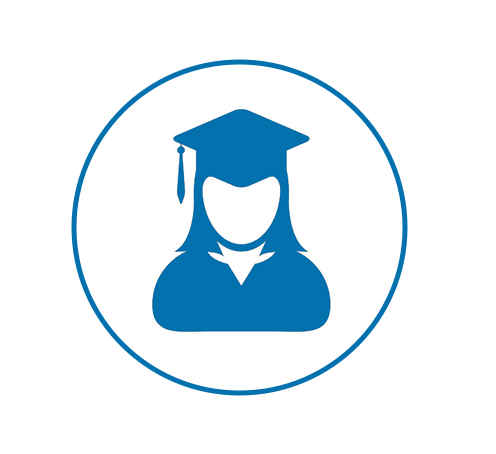 See How Our Services Can Work for You
I want to:
Are you a student?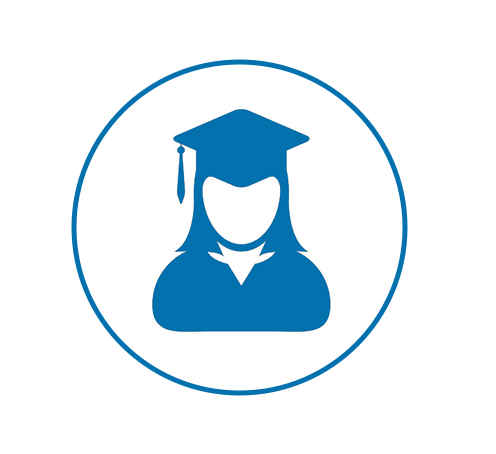 Our Services
Personal & Business Storage
Student Storage
Local & Nationwide Moving
Packing & Loading Help
Moving Boxes & Supplies
Do not see what you are looking for?
What Our Customers Think
I want to:
Are you a student?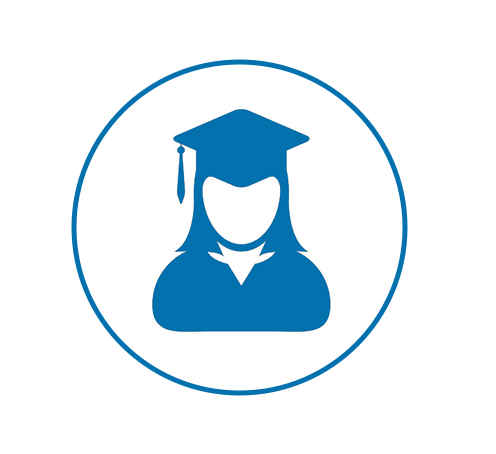 Why Box-n-Go? Here is Our Promise:
We are dedicated to deliver the best solution for almost any storage & moving need, with no gimmicks or hidden costs:
No truck to rent. We deliver storage to you!
Load/Unload only once.
Pay only for space you use.
Secure, climate-friendly facility.
Drive-up access
No Truck to rent…EVER!
Save money and time.
Reduce the risk of accidents and injuries.
No need to pay for gas, insurance & mileage!
Load ONCE Storage Solution!
You only need to load your belongings once!
No need to load and unload it all again into a storage unit.
All containers come with easy ground level access!
Pay Only for the Space You Use!


(if storing at our facility)
No not need to guess on how much space you actually need.
Order an extra 8' x 5' unit. Do not use it – do not pay for it.
Secure, Climate-Friendly Facility!
Highest degree of security and protection.
Our 8' x 5' units are breatheable – no mold or mildew.
No funky smell when your belongings return.
EASY Drive-Up Access!


(if storing at our facility)
Access your units at ground level.
No elevators, ramps, stairs to climb.
Schedule access appointment & drive straight to your units.
I want to:
Are you a student?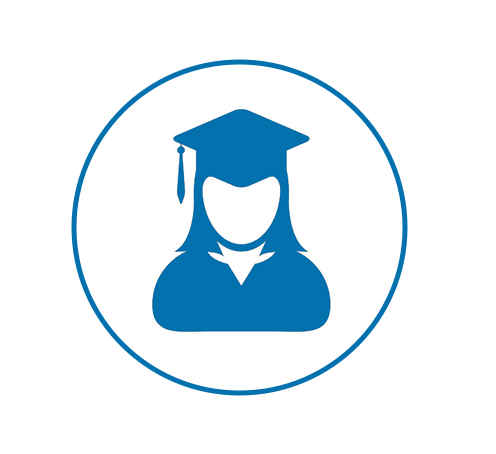 Portable Self-Storage Units in Stanton, CA 90680
When you are considering using Stanton storage services, one option that should not be overlooked is
Box-n-Go Storage
. They deliver mobile storage units, which you pack at your convenience, direct to your address. This article also offers several storage packing tips. The tips will help you to pack your things properly when you decide to reserve storage units in Stanton, CA.
Reliable and affordable storage in Stanton, CA.
Box-n-Go Storage is a company that you can count on. Whatever your self-storage needs may be, Box-n-Go aims to provide optimum service every single time. No wonder they are the premier self-storage provider in Los Angeles and Orange County. Whether you're in Garden Grove, Anaheim, Cypress, or Stanton, Box-n-Go will take care of your storage needs. Storage facilities in Stanton have been in demand, and we're sure that you're in need of some storage assistance as well. Box-n-Go can and will deliver! Straight to your home in Stanton!
Box-n-Go: The most convenient Stanton storage units around.
Unlike other Stanton storage companies, Box-n-Go brings the units straight to your doorstep! Gone are the days where you need to go to a storage facility and do all the work. Box-n-Go will do the hard stuff for you! We will go straight to your home and let you take part in the most convenient storage option available. Self storage in 90680 has never been this easy! We greatly value our customers' time and money. You no longer need to rent a moving truck and worry about all the hustle and bustle that usually comes with putting belongings into a self-storage facility. We know how important time is to our customers. This is why we allow you to take as much time as you need to pack your storage unit. We don't want you to forget or leave something behind. Box-n-Go only wishes to provide the best service to our customers. For us to be able to do that, we must make sure that you are 100% satisfied. Rest assured, Box-n-Go provides the best temporary storage units in Stanton that you could find. Still not convinced? Why not try giving us a call?
Secure Self Storage in Stanton, California
Security is one of the most important considerations when choosing a Stanton storage facility. This is a primary concern especially if you are going to store valuable items such as jewelry, electronics, or heirloom pieces. Look for storage units with secure surrounding walls and ceilings to prevent employees and other clients from seeing what is inside. This is a basic feature that is offered by many storage locations in Stanton and the surrounding area. Choose a gated storage facility that will give you a personal gate code. This ensures that only you will be able to access your items. Gate codes are also useful in tracking the days and times that the storage units were visited by their tenants. In addition to giving you your own gate code, there are also self-storage facilities that install individual alarms in each unit. Security cameras are also installed in most self-storage facilities. This is to ensure that everyone who enters the area is being monitored. Box-n-Go Storage will attend to all your queries and worries any time! Before you tap us for our storage services, we'd love for you to ask us everything you need to know first. Box-n-Go wants each and every customer to feel secure with our climate-friendly storage units in Stanton. If it means having to talk to you day and night just to make you feel safe and secure with our service, we will do it. Box-n-Go wants to provide the best storage experience possible. Wherever you are in California, worry no more! Box-n-Go Storage will never go away!
Storage Packing Tips
Disassemble large items of furniture as they will pack more efficiently in the unit. Ensure you keep the parts together. A good tip is to keep the fixtures in a plastic bag taped to the item.
Use quality cardboard boxes. It is best to buy new from a moving supplier. Do not overfill as they will not stack correctly. If you underfill they may sag and collapse when stacked. Be wary of the weight of a box, as 30-40 pounds should be a maximum to prevent injury.
Mark each box clearly with the contents and mark any breakable boxed items as "Fragile." Keep an inventory of what is in each storage unit—that will make it easy to find specific items if required.
Be aware of the restrictions of items you can pack in your unit—these include all flammable or corrosive materials, such as aerosol cans, lighter fluid, or bleach, because these can either explode or leak.
Once packed correctly, your mobile storage unit is collected at your convenience, saving time and effort, especially when compared to traditional self-storage facilities. There are premium and inexpensive options available if you want to rent self-storage units. Both choices have their advantages and disadvantages.
Self Storage Value
In order to get the most value out of your storage unit, you need to organize correctly. The first thing that you need to do is classify your items that you need to store. Household furniture, appliances, clothes, and books just require ordinary storage facilities. However, if you own some antiques and delicate items, you may have to sign up for a Stanton storage facility that offers controlled temperature and humidity. But be creative in using the storage space. Whenever possible, store items such as furniture vertically to save on space. Fill in hidden spaces with smaller items that have to be stored. Drawers can be used to store clothes, books, and fashion accessories.
Box-n-Go
offers a unique service for Stanton residents: they deliver a mobile storage container direct to your home. This storage unit provides an ideal way to store by allowing you to carefully pack and place your belongings in the container in your own time. The container is low-loading with easy access so you have no lifting problems. The benefit over dealing with a regular self-storage site is that you do not have to pack items into a truck, then drive them to a facility to unpack into a storage locker. You save time because you will not be packing and commuting to a remote storage facility.
Access to Stored Belongings
Access is very easy and convenient. All we ask is for you to give us a 1-day notice. Your storage units will be retrieved from inside the warehouse and placed in a special access area. You will be able to drive up right to your units. And this service is FREE to Box-n-Go customers. It's an incredible convenience—drive-up access at no extra cost!
Compare Our Moving and Storage Services to Those of Others
We're confident you'll be happy with our self-storage unit prices in Stanton, but because we want the best for our customers, we invite you to compare our offerings to our competitors':
Stanton Self Storage – 6812 Stanton Ave, Buena Park, CA 90621
Low Cost Storage Stanton – 10850 Beach Blvd, Stanton, CA 90680
InStorage  – 11236 Western Ave, Stanton, CA 90680
Mini Public Storage – 11342 Western Ave, Stanton, CA 90680
Extra Space Storage – 10741 Dale Ave, Stanton, CA 90680
Public Storage – 10792 Knott Ave, Stanton, CA 90680
Box-n-Go
provides self-storage units to the following ZIP Codes in Stanton, CA: 90680, 92804, 92841. Find a Stanton portable storage unit near you! You may also come across Box-n-Go storage units in the following neighborhoods:
Cypress, CA
,
La Habra, CA
,
La Palma, CA
,
Midway City, CA
,
Brea, CA
,
Buena Park, CA
,
Garden Grove, CA
,
Anaheim, CA
,
Westminster, CA
, and many other cities in
Orange County, CA
and
Los Angeles, CA
.