RESERVE ONLINE IN MINUTES
RESERVE ONLINE IN MINUTES
Save 50% see how
No Truck Needed see why
No Heavy Lifting we can help load or move
200+ 5-STAR
REVIEWS
A+ BBB
RATING
LOWEST PRICE
GUARANTEE
Box-n-Go Storage & Moving - as Easy as 1-2-3
1
We Deliver
2
We Pick Up
3
We Store or Move
Store on your driveway or inside our secure facility. Load/unload only once. Ground level access.
I want to:
Are you a student?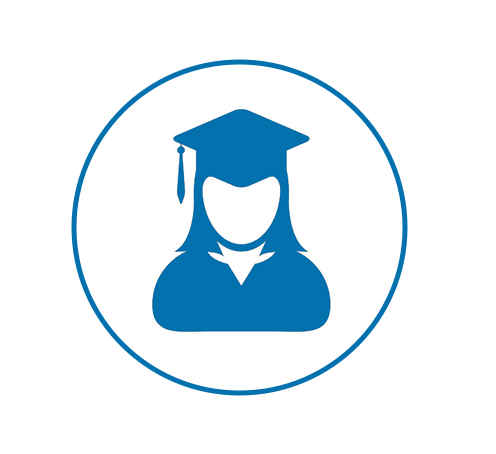 Available Sizes
Box-n-Go - XXL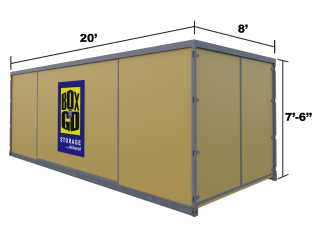 20' Container – all weather.
Perfect for 3-bedroom residence.
5-7 rooms, furniture, appliances, etc.
Learn More
Box-n-Go - XL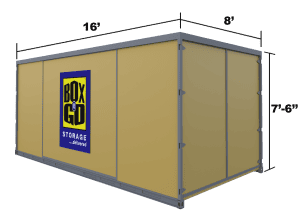 16' Container – all weather.
Perfect for 2-bedroom residence.
3-5 rooms, furniture, appliances, etc.
Learn More
Box-n-Go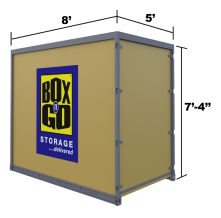 8' Container – all weather.
Modular – works for any need.
Each fits 1-1.5 rooms.
Learn More
I want to:
Are you a student?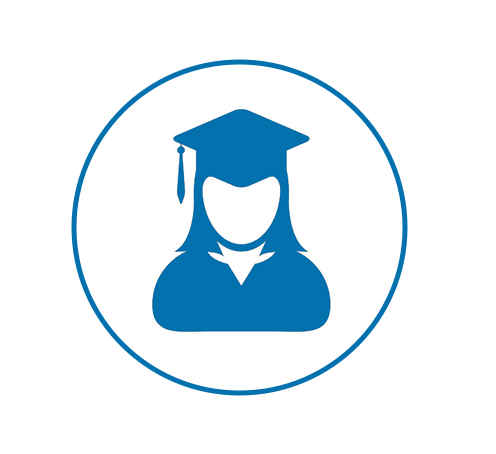 See How Our Services Can Work for You
I want to:
Are you a student?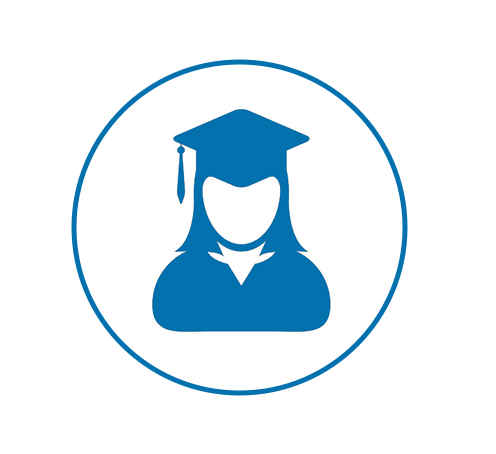 Our Services
Personal & Business Storage
Student Storage
Local & Nationwide Moving
Packing & Loading Help
Moving Boxes & Supplies
Do not see what you are looking for?
What Our Customers Think
I want to:
Are you a student?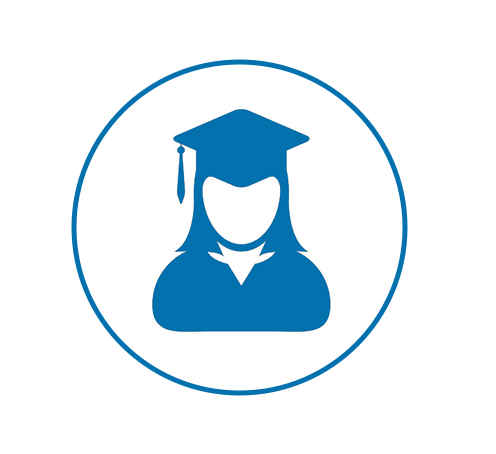 Why Box-n-Go? Here is Our Promise:
We are dedicated to deliver the best solution for almost any storage & moving need, with no gimmicks or hidden costs:
No truck to rent. We deliver storage to you!
Load/Unload only once.
Pay only for space you use.
Secure, climate-friendly facility.
Drive-up access
No Truck to rent…EVER!
Save money and time.
Reduce the risk of accidents and injuries.
No need to pay for gas, insurance & mileage!
Load ONCE Storage Solution!
You only need to load your belongings once!
No need to load and unload it all again into a storage unit.
All containers come with easy ground level access!
Pay Only for the Space You Use!


(if storing at our facility)
No not need to guess on how much space you actually need.
Order an extra 8' x 5' unit. Do not use it – do not pay for it.
Secure, Climate-Friendly Facility!
Highest degree of security and protection.
Our 8' x 5' units are breatheable – no mold or mildew.
No funky smell when your belongings return.
EASY Drive-Up Access!


(if storing at our facility)
Access your units at ground level.
No elevators, ramps, stairs to climb.
Schedule access appointment & drive straight to your units.
I want to:
Are you a student?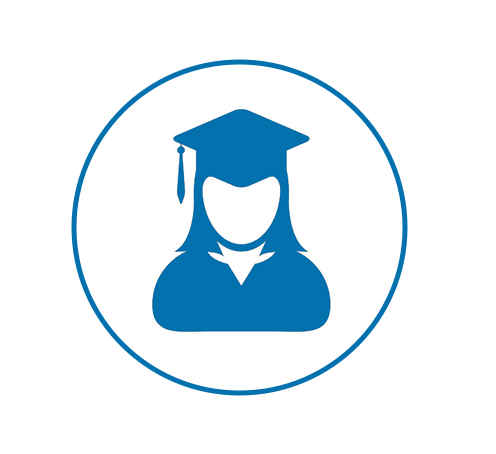 Portable Self Storage in Paramount, CA
Looking for self storage Paramount CA? The need to bring in new, better equipment and supplies can cause various problems. There is always a lack of space. Box-n-Go Storage has just the answer. Business owners  and supplies can use self storage service for storing old equipment. You can keep them out of the way and available for later use. Self Storage Paramount CA is not difficult and expensive. Box-n-Go provides the perfect solution for all self storage 90273 needs and the rest of the Southern California. Many people use storage units 90723 to safely take care of their personal items such as files, books, documents, photos and collections. These items are naturally very precious to us. They are not only vital documentation but cherished collections amassed over years. However, finding the cheap storage near 90723 is not always easy
Self storage Paramount CA – Convenient and Inexpensive
When anyone mentions low cost storage Paramount CA, first of all what comes to mind is a small, cement room. With either a swing or sliding metal door, and a single, deadbolt lock. Box-n-Go is a convenient, yet affordable self storage 90273 alternative. Box-n-Go has zero-theft history, therefore customers have zero worries about their belongings. The warehouse protects your items from the outside, while the proper ventilation also keeps them safe on the inside. Thus they prevent mold and mildew build-up that can damage buildings as well as ruin equipment. As a result, customers can rest assured safety of their items. Also, the access is free for customers.
Finding secure self storage units Paramount CA is easy
Storage units near Paramount CA can be more secure than you think. Box-n-Go, most of all, is proving it with every new Paramount storage customer acquired. Finally, don't just assume Storage in Paramount CA will be difficult and expensive. Box-n-Go rather eliminates hassle and stress with their convenient services. You will get it all for a rate you are sure to find more than acceptable. Have your portable Paramount storage unit delivered directly to your building or home. Almost to your door, since we deliver to you! Furthermore, pack at your leisure. Take a day or a week, since you may be at work. When you are done, just contact Box-n-Go. Have them transport it directly to their warehouse. This is especially convenient.
Affordable, low cost storage units near Paramount CA
When it comes to convenience, cheap storage units in Paramount CA, and so is for affordable storage. In addition, while you inform Box-n-Go of your new address, your storage unit is delivered directly there. You can save hours of valuable time and work as a result of this service. Your storage will come to you. You don't need to rent a truck. As you can see, the options for Paramount storage are more varied than most think. There are common misconceptions about storage that prevents most from looking for more options. Paramount Storage is available for all kinds of needs, first of all personal, business, hobby, and anything else you can think of can be stored, due to ease and convenience of this service. It can be as secure as you need it to be. And, most noteworthy point, storage is not expensive and stressful. Keep these facts in mind while choosing storage. This is what has helped
Box-n-Go
provide dependable storage units in Paramount and also other areas in Southern California.
Packing tips for storage units near 90723
Place books, personal files and documents in smaller boxes as they can be heavy. This will prevent injuries due to excess weight by over packing.  Boxes ideally should weigh no more than 30-40 pounds. This will ensure ease of handling. No need to break your back in the process.
To stop damage to spines pack books flat on their sides. If these books are important to you, take care of them. Same advise goes for photo albums, magazines, etc.
Also, pack documents and personal files flat so they do not bend or fold, while in storage. With multiple files, it is a good idea to use special filing boxes. If they are not full pack with newspaper to prevent collapsing while stacked. Make sure to load the full and heavy boxes at the bottom and stack the lighter ones, or not full ones at the top.
Pack music collections in sturdy boxes.  Compact Discs and vinyls are fairly resilient. But you must keep vinyl records upright to prevent warping.
Self Storage Unit Near Paramount CA
Box-n-Go Storage
 units near 90723 provides mobile units that are delivered to your address.  The great benefit is that you can carefully pack your belongings following the above guidelines ensuring their safe keeping. There is no need to rush. Take your time. Pack carefully. You can take a day or take a week. There is no extra charge. Once you finish packing your mobile storage units, Box-n-Go will collect them at a suitable time. Then we will transport your units to a secure storage facility. There they are maintained in a controlled environment to ensures their safekeeping.
Recovering Stored Items
The best part about the
Box-n-Go
mobile storage model is that you do not even need to go anywhere to get all your items back. Say a couple of years have passed and you are ready to move your stored items back into a home. You will contact Box-n-Go, and the company will send your storage container to your new address. You get as much time as you need to get the items out of the storage container. Box-n-Go will come and pick it up when you finish. It is that easy! If you are seeking the portable storage and moving containers solutions, make sure that you find a reputable one. Needing to store belongings for an indefinite amount of time can be helpful. Especially if your home is too small to hold all your belongings. Renting storage is also a good idea if you work in a small office and need a place to store extra supplies and equipment. Families that are using portable containers for moving to deposit items that could be in the way during the move. Those that rent storage spaces have their own reasons for needing the service.
What to Check When Choosing Portable Containers for Moving Company
When you want to choose a storage container company, make sure that it is a secure facility that provides safety to your belongings. You won't want your possessions to be stolen by thieves or ransacked by rodents. In addition, you would also want your facility to be dry. Make sure storage box does not leak rain water which will ruin your stuff. Besides being safe and secure, the storage facility should also provide you an easy access. You need to get to your stuff quickly and easily. The facility should be well-lit and at ground level. The best storage container facility will offer all of these conveniences to their clients at affordable prices. If you are looking for a storage container company, you can find one that meets all of your needs. We deliver our units to your home or office and this is definitely is going to be a much-appreciated convenience for everyone. Knowing that your belongings are being stored in a secure facility that is easy to get to is going to make your move a lot less stressful.
Box-n-Go Paramount self storage – your best self storage option
Box-n-Go provides cheap storage units in Paramount California to the following zip codes in Paramount, CA: 90723. Find a Paramount portable storage unit near you! Should Box-n-Go services not match your needs, please compare what we offer to thos of our competition and select the facility that works the best for you. Remember, with Box-n-Go you get a FREE ground level loading. Also, you only load/unload once. There is no truck rental and you get a FREE limited protection coverage. Check out for yourself:
8160 Rosecrans Ave, Paramount, CA 90723 – Paramount Self Storage Paramount CA
7520 Alondra Blvd, Paramount, CA 90723 – Low Cost Storage Paramount
Paramount Jackson Self Storage – 7752 Jackson St, Paramount, CA 90723
A-1 Self Storage –

 

14908 Downey Ave, Paramount, CA 90723

Vault Self Storage – 6897 Paramount Blvd
Extra Space Storage – 15125 Lakewood Blvd, Paramount, CA 90723
StorQuest Self Storage – 7540 Rosecrans Ave, Paramount, CA 90723
StorAmerica Self Storage – 12024 Center St
In addition, Box-n-Go offers its self storage and storage units services in the following nearby cities:
Bellflower, CA
,
Downey, CA
,
Compton CA
,
La Habra Heights, CA
,
La Mirada, CA
,
Norwalk, CA
,
Pico Rivera, CA
,
Santa fe Springs, CA
,
Whittier, CA
,
Los Angeles, CA
,
Orange County, CA
and many others.
Self Storage Units in Paramount
Box-n-Go is a company that provides turnkey services, or you can manage your belongings yourself by placing them in Self Storage Units under the house. You rent a warm, dry room to store personal belongings, children's things, furniture, household appliances, sports equipment, materials, and goods. This is a modern service that allows you to free up space in your home while having everything you need at hand.
How to use the service of renting boxes for self-storage?
The advantage of our company is mobility and constant access to warehouses. Our self-storage services are available all over Los Angeles and directly at Paramount. You can choose a warehouse that suits you in terms of location, and load, deliver, and unload things yourself. Or you can order the service of transportation of things on our website. Our specialists will come to your home and take the necessary items to storage units in CA. Then, your belongings will be sent to the warehouse, where the containers are placed with doors close to each other. In this case, you always have the opportunity to visit the property yourself by ordering the service in advance by phone and arriving at the warehouse.