RESERVE ONLINE IN MINUTES
RESERVE ONLINE IN MINUTES
Save 50% see how
No Truck Needed see why
No Heavy Lifting we can help load or move
200+ 5-STAR
REVIEWS
A+ BBB
RATING
LOWEST PRICE
GUARANTEE
Box-n-Go Storage & Moving - as Easy as 1-2-3
1
We Deliver
2
We Pick Up
3
We Store or Move
Store on your driveway or inside our secure facility. Load/unload only once. Ground level access.
I want to:
Are you a student?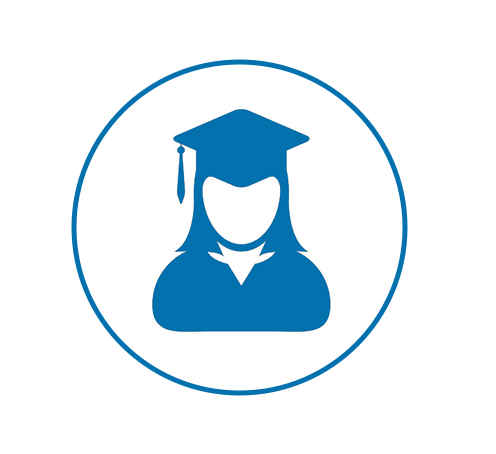 Available Sizes
Box-n-Go - XXL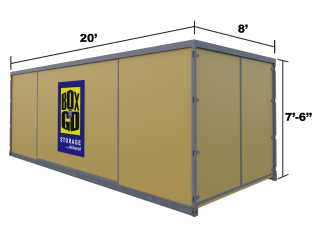 20' Container – all weather.
Perfect for 3-bedroom residence.
5-7 rooms, furniture, appliances, etc.
Learn More
Box-n-Go - XL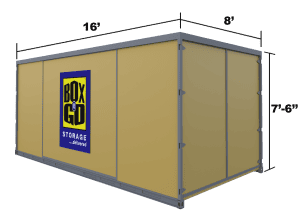 16' Container – all weather.
Perfect for 2-bedroom residence.
3-5 rooms, furniture, appliances, etc.
Learn More
Box-n-Go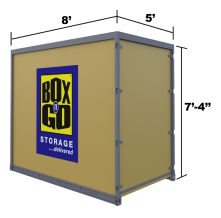 8' Container – all weather.
Modular – works for any need.
Each fits 1-1.5 rooms.
Learn More
I want to:
Are you a student?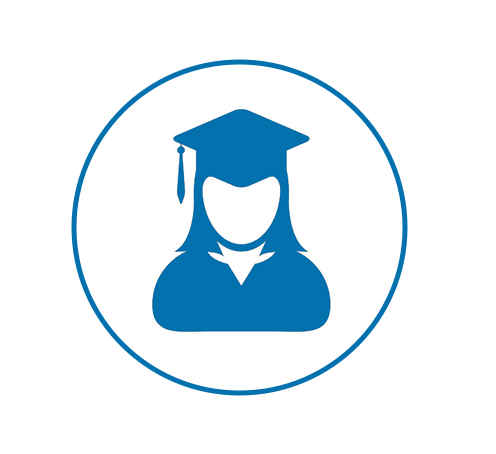 See How Our Services Can Work for You
I want to:
Are you a student?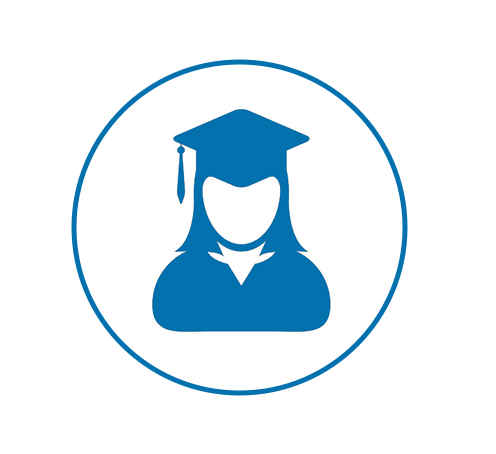 Our Services
Personal & Business Storage
Student Storage
Local & Nationwide Moving
Packing & Loading Help
Moving Boxes & Supplies
Do not see what you are looking for?
What Our Customers Think
I want to:
Are you a student?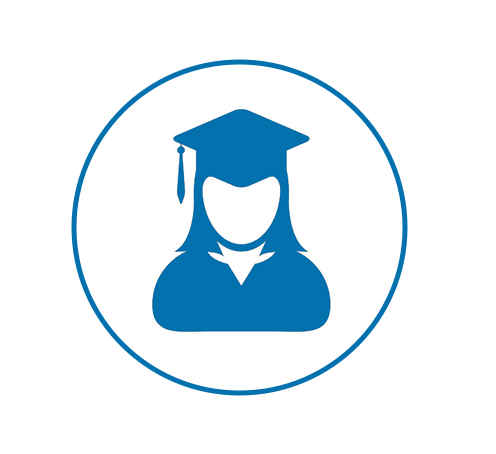 Why Box-n-Go? Here is Our Promise:
We are dedicated to deliver the best solution for almost any storage & moving need, with no gimmicks or hidden costs:
No truck to rent. We deliver storage to you!
Load/Unload only once.
Pay only for space you use.
Secure, climate-friendly facility.
Drive-up access
No Truck to rent…EVER!
Save money and time.
Reduce the risk of accidents and injuries.
No need to pay for gas, insurance & mileage!
Load ONCE Storage Solution!
You only need to load your belongings once!
No need to load and unload it all again into a storage unit.
All containers come with easy ground level access!
Pay Only for the Space You Use!


(if storing at our facility)
No not need to guess on how much space you actually need.
Order an extra 8' x 5' unit. Do not use it – do not pay for it.
Secure, Climate-Friendly Facility!
Highest degree of security and protection.
Our 8' x 5' units are breatheable – no mold or mildew.
No funky smell when your belongings return.
EASY Drive-Up Access!


(if storing at our facility)
Access your units at ground level.
No elevators, ramps, stairs to climb.
Schedule access appointment & drive straight to your units.
I want to:
Are you a student?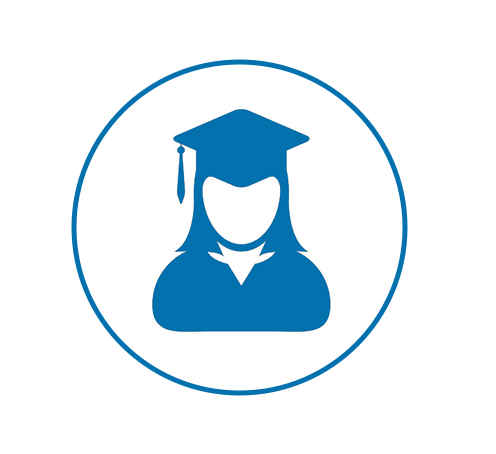 Santa Fe Springs Self-Storage Company 90670
When people can't get something instantly, the second best thing they look for is getting it fast. Fast cars, fast food, you name it! This is normal because the world is indeed becoming technology driven and fast paced. Convenience is what people truly want. Luckily, convenience is what Box-n-Go Storage Santa Fe Springs provides to the local residents and businesses who are looking for storage options. If you are looking for storage units Santa Fe Springs CA, you are at the right place.
Storage Units Santa Fe Springs CA
Decluttering your home can give a mental lift to us all and a fresh start with a clutter free environment can often spark other aspects of your lifestyle in a positive way. Using Santa Fe Springs Storage to remove the clutter is a popular way to get it done.  Using mobile storage units supplied by
Box-n-Go Storage
will make the whole process more pain free, saving you time and headaches often associated with the traditional out of town storage sites.
Save Your Time with storage units Santa Fe Springs CA
When your home becomes full and space becomes an issue, using extra storage to free space is a the best thing you can do.  When you are looking for Santa Fe Springs storage, using mobile storage units helps you save your time and trouble.  They will deliver mobile storage containers to your home.  You place all your belongings you need to store inside.  We design our units to keep your goods in the best condition with no fear of damage.  Then we will collect the unit and placed into a secure storage facility. It is so straightforward storage without the inconvenience of hiring a vehicle to transport your possessions to and from a traditional site.  This allows you to arrange storage needs around your lifestyle and household.
Storage at Your Doorstep
Box-n-Go
will deliver portable storage units directly to your home or business. You'll have all the time you need to pack them. Hence, there is no time pressure! Well, if you are still in doubt on why Box-n-Go is the best storage service in town, you should consider this fact: there's absolutely no need for you to rent a truck! Yes, you read that right! Because with Box-n-Go you basically got rid of the most tiresome and grueling part of moving your stuff. We got the truck services all covered for you. If this still doesn't convince you on choosing this storage service, then we don't know what else can! Here, at Box-n-Go, our offers to the local residents are always top notch. Our customers are our first priority. Other storage units near Santa Fe Springs CA storage companies offer false promises. All they care about is money. We care about your well being and building strong relationships with you.
Self Storage Santa Fe Springs CA
When you are moving home and looking for Storage Santa Fe Springs, 
Box-n-Go Storage
mobile storage units can make your life easier.  This is because they will deliver a storage unit to your address that can be packed in your own time. Follow the golden rules of boxes to make packing easier:
Use quality boxes from a supplier. It is hard work packing smaller boxes into bigger boxes . It is especially hard trying to cram everything into motley boxes collected from the local supermarket.
Smart packing should start with early preparation. Efficient packing will save you a bundle of time that you can use for other work, however.
Think ahead; gather your boxes a month or two before you need to begin. Ensure you collect a lot of them. If necessary, purchase boxes designed for storage and moving. Hence, they will be uniformed, strong and allow you to stack in your unit easily.
Pack boxes to a list, so that when you start packing, you know exactly what needs to go where.
Label boxes clearly with marker pens.
Be aware wrapping with newspaper because ink can rub off newsprint onto items.
Use strong packing tape.
try and use the original packaging for small appliances and electronics.
Use bubble wrap for fragile items and pack tightly in suitable boxes.
Remember to mark Fragile on delicate item boxes.
Following the above tips will make self storage Santa Fe Springs a much smoother process.
Dealing with specialty items
What do you expect to put in self storage Santa Fe Springs; residents realize that packed boxes of items of our household contents such as kitchen goods, clothes and room furniture are the usual for storage units but have you considered packing the sports equipment. Over the years, many of us collect fitness equipment, exercise bikes, multi-gyms, boats, skis, for the children bikes. The key thing with these items is to ensure they are clean and if necessary oiled.  They have to be packed to protect crucial surfaces to avoid damage. Heavy sports equipment like a multi gym should be dismantled as much as possible so they load efficiently into the unit.
Control and Convenience that Box-n-Go Offers
Remember, Box-n-Go Storage wants you to be the boss. With that being said, you will have full access to our facility's ground level. You can see what happens from the inside. Box-n-Go provides you with pure transparency. Becuase of this, you cannot find easier and more convenient storage service anywhere. Rest assured, our storage facility is located just a short drive away from your location and is highly secured. However, we are aware that as a customer, you always want to be 100% sure. Our customers from all walks of life have been greatly satisfied with our service. But don't take our word for it, read our customer testimonials or see our reviews on Yelp.
Contact Box-Go
As a resident in Santa Fe Springs, or any place in Southern California, Box-n-Go Storage should be on the top of your list whenever you are in need of a storage service. Who knew that storage could be fun, exciting, and efficient, all at the same time? It's true, only with Box-n-Go Storage 90670!
Compare Box-n-Go to Other Self Storage Options
Should our services not meet your criteria and needs, please compare what we have to offer to the offerings of our competition. Remember we ofer a FREE ground level access, FREE limited protection coverage. With our services you only need to load/unload once and there is no truck rental. We do not raise our prices every couple of months either. Choose what works best for you:
13650 Imperial Hwy, Santa Fe Springs, CA 90670 – Security Public Storage Santa Fe Springs CA 90670
8717 Pioneer Blvd, Santa Fe Springs, CA 90670 – Dollar Self Storage Santa Fe Springs CA
11701 Slauson Ave, Santa Fe Springs, CA 90670 – Extra Space Self Storage Santa Fe Springs CA
Santa Fe Springs Self Storage – 13633 Rosecrans Ave, Santa Fe Springs, CA 90670
Golden State Storage – 13020 Telegraph Rd, Santa Fe Springs, CA 90670
All-Store Self Storage – 12045 Florence Ave, Santa Fe Springs, CA 90670
A-American self Storage – 13443 Rosecrans Ave, Santa Fe Springs, CA 90670
Box-n-Go
provides self-storage units to the following zip codes in Santa Fe Springs, CA: 90605, 90606, 90610, 90670, 90671. Find a Santa Fe Springs portable storage unit near you! In addition, Box-n-Go offers its self storage and storage units services in the following nearby cities:
Bellflower, CA
,
Downey, CA
,
Compton CA
,
La Habra Heights, CA
,
La Mirada, CA
,
Norwalk, CA
,
Paramount, CA
,
Pico Rivera, CA
,
Whittier, CA
,
Los Angeles, CA
,
Orange County, CA
and many others. Article tags: storage units near me 90670, storage units 90670, storage units near 90670.